What was COVID-19 life like for you? Did you suffer through lockdowns, constant fear and confusion, or was life pretty much the same as normal? My life in Korea during COVID-19 wasn't really any of those things. Instead, it's become something else.
Curious about what and how things have changed, for both Korea and I? Learn how COVID-19 has caused changes in me (and most people in Korea, I think) and how people here have adapted to a new way of living.
This article is a bit more personal than my usual travel advice and cultural insights. I hope you enjoy this brief glimpse into the highs and lows of life in Korea during COVID-19 and about my journey as an expat in Korea.
Affiliate Disclaimer: This site contains affiliate links and I may earn commission for purchases made after clicking these links.
---
How Is Life In Korea During COVID-19?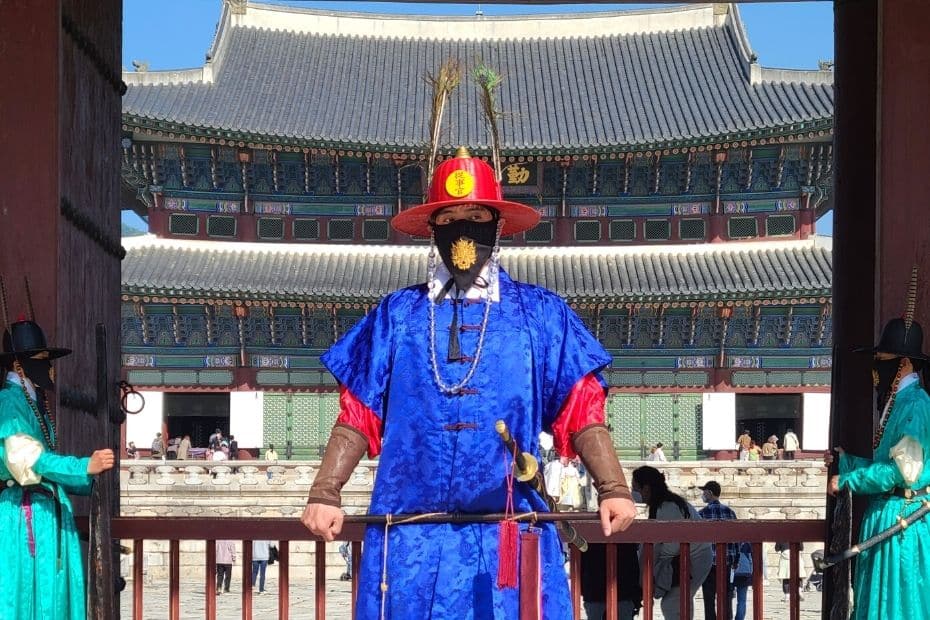 If I had to choose one word to describe life in Korea during COVID-19, what do you think it would be?
I'm sure you can relate to the tedious, boring time spent locked away inside, not being able to see loved ones, friends, or even your beloved desk at work.
It's been frustrating, right?
That's a good word to describe COVID-19, but it's not the one I'm going to use. Actually, In my first draft, that's the word I chose, but I don't think it really sums up life in Korea during COVID-19 accurately enough.
These last 2 years (and counting) have been frustrating, but they've not been totally terrible, to be honest. They could definitely have been worse.
When I compare the situation in Korea to that of other countries, such as in England, things haven't gone as horrendously as they could have. Yes, despite blathering Boris's snappy sound bites, things back home (my home, anyway), have been a disaster.
150,000 people dead within 2 years compared to Korea's less than 6,000 is nothing to be proud of.
So, what word would I use to describe life in Korea during COVID-19?
Cautious.
People in Korea have been cautious. The government has been cautious. I've been cautious. The only people that don't seem to have been cautious are the attendees of certain nefarious pseudo-churches and protestors in Seoul (the rebellious side of me begrudges the latter a bit less than the former).
These last 2 years (and counting) have been frustrating, but they've not been totally terrible, to be honest.
Unlike many other countries, Korea has never had a lockdown. This is thanks to the (perhaps overly) cautious approach by the Korean government to handling the COVID-19 situation early on. More on that later.
Most people have been wearing masks day in, day out in Korea during COVID-19. Most people have avoided large gatherings and the social pressure to join work parties. Most people have put off travelling overseas or partying outside during the summer months.
Most people have been cautious, and that's led to Korea only having 650,000 (as of Jan 2022) coronavirus cases over the last 2 years. People have cautiously taken up the call to get vaccinated, with more than 82% of people in Korea fully vaccinated (2 shots).
So, life in Korea has been cautious. But what has life in Korea during COVID-19 actually been like for me? Let me tell you my story below.
---
Planning to visit Korea? These travel essentials will help you plan your trip, get the best deals, and save you time and money before and during your Korean adventure.

Korea Electronic Travel Authorisation (K-ETA): Most countries need a K-ETA to travel to Korea. Apply before you travel only with the Official K-ETA Site.

Staying Connected: Pre-order a Korean Sim Card or a Portable WiFi Router to collect on-arrival at Incheon Airport. Collection desks are open 24 hours. Alternatively, download a Korean eSIM for you travels.

Hotels In Korea: Staying in Seoul, I recommend Myeongdong (convenient), Hongdae (cool culture) or Gangnam (shopping). Find the best hotel prices across Korea with Agoda, Klook, or Hotels.com.

Incheon Airport To Seoul: Take the Airport Express (AREX) to Seoul Station or a limo bus across Seoul. Don't like carrying heavy suitcases? Book an Incheon Airport Private Transfer and relax to or from the airport.

Korean Tours: Find the best tours in Korea with tour companies that have a big presence in Korea, including Klook, Trazy, Viator, and Get Your Guide. These sites also offer discounted entry tickets for top attractions.
Seoul City Passes: Visit Seoul's top attractions for free with a Discover Seoul Pass or Go City Seoul Pass. These passes are especially good for families and couples visiting Seoul and can save you lots.

Transportation: Get a T-Money Card or WOWPASS to pay for public transport, including buses, subways, and taxis. For Korea's high speed trains, save money and get unlimited rides with a Korea Rail Pass.

Travel Money: Exchange foreign currency in Myeongdong or Hongdae money exchanges. Pick up a Wise, Revolut, or WOWPASS travel money card for the best rates and convenient card payments in Korea.

Flights To Korea: I recommend using flight comparison sites such as Expedia and Skyscanner to find the best flights to Korea from any country. Air Asia is a good option for budget flights from Asia.

Learning Korean: Want to learn Korean? I recommend a complete language learning course from 90 Day Korean or Korean Class 101 – both have well-structured lessons and lots of useful resources.
---
My Life In Korea During COVID-19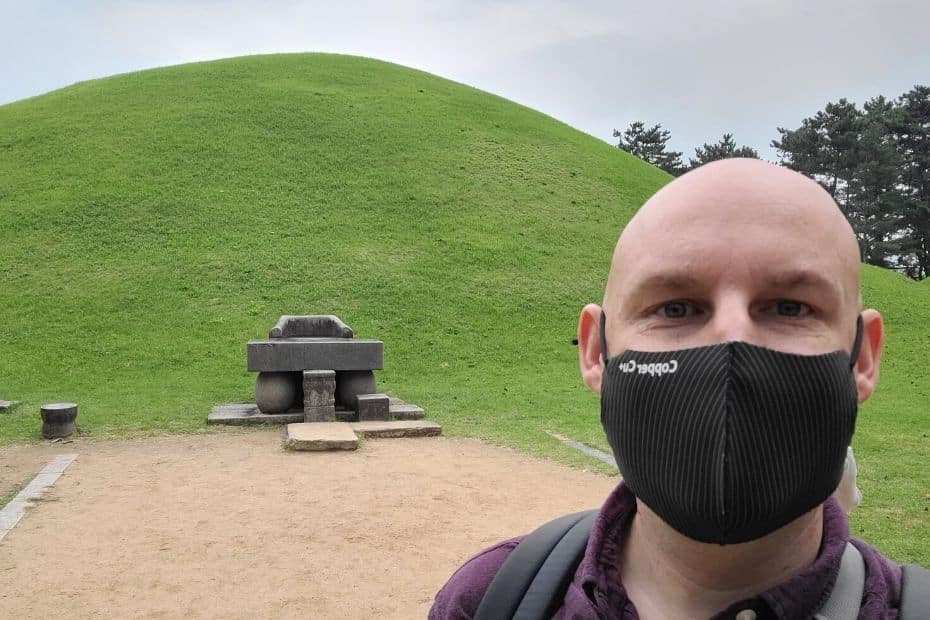 Life has certainly not been the same since January 2020. I was getting ready for a busy winter of teaching at the week-long immersion English camp I worked at as part of my role with EPIK. I should have been cooking, doing science, playing sports, and engaging in a range of fun activities to encourage Korean school children to learn about the wonders of the English language.
And then the first case was found in Korea and things suddenly changed. I spent the best part of the next 7 months desk-warming, teaching only a handful of socially-distanced English camps and doing a lot of (unnecessary) admin work. We were still in the not-sure-what's-going-to-happen-next phase of COVID-19 then (did we leave that phase?) and people erred on the side of caution. As mentioned, Korea has been cautious.
We were still in the not-sure-what's-going-to-happen-next phase of COVID-19 then…
I moved to my current position at a Korean university in the summer of 2020 and spent the next year teaching online before finally moving back to the classroom to teach (socially-distanced) students the art of English from September 2021 onwards.
And that brings us up to now (January 2022). Two years of a cautious, different life from what I had planned. A lot has happened. Some good, some bad. It's been hard to ignore all the bad things that have happened during COVID-19, so I'll talk about those first.
---
The Bad Things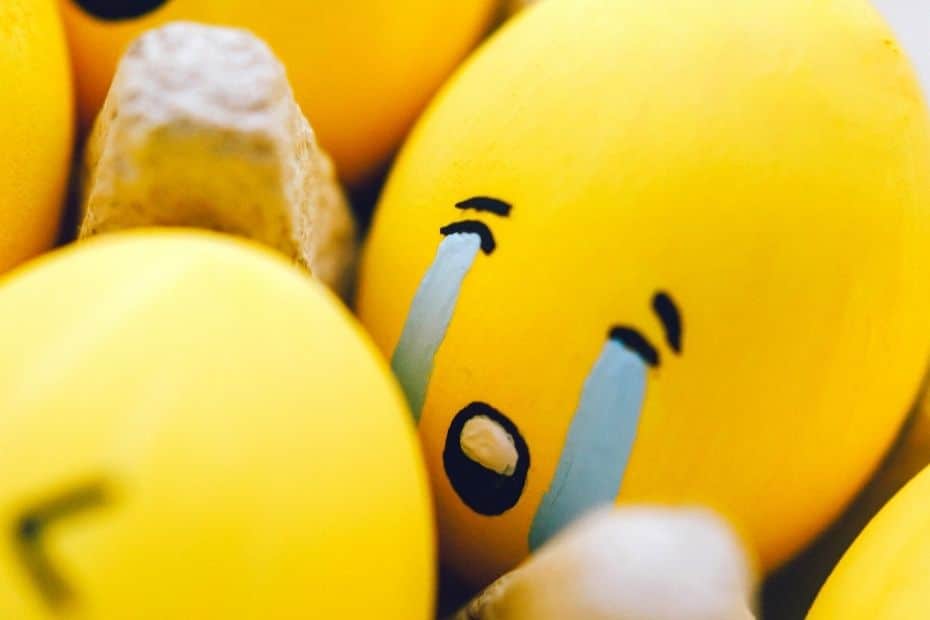 Life in Korea as an expat is a mixed bag of suffering and joy at the best of times. The bad things about expat life in Korea have become a lot more noticeable (and harder to tolerate) during COVID-19. Here are some of the ways life in Korea during COVID-19 has suffered for me as an expat.
---
1: Family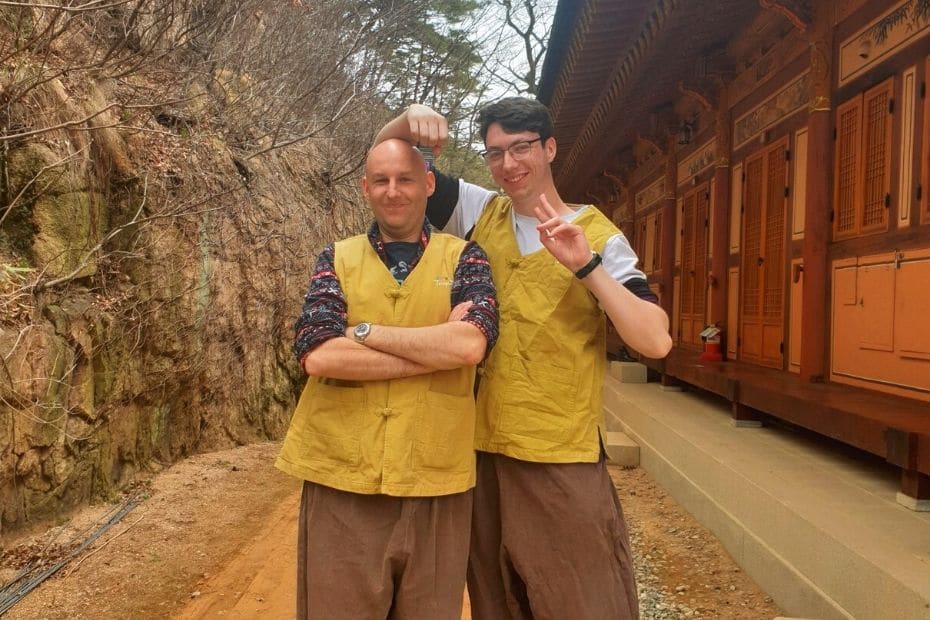 The hardest part of living overseas for a long time is the limited chances to meet your family. I last visited my family for Christmas in 2018, flying back to Korea on New Year's Eve. I was scheduled to make a return to the UK in 2021.
I'd normally return to the UK at least every other year (I'm a bad son, brother, and now uncle, I know), but now it's been more than 3 years. During that time I've become an uncle several times over and I've not met any of my nieces or nephews. And that really sucks. The only family member I have been able to meet was my brother, Jake (pictured above). I'm really glad he was able to come to visit Korea in 2019.
COVID-19 makes it seem like everyone is in another galaxy, not just another country.
I had planned to return in December 2021, but another twist in the COVID-19 story (Omicron) delayed that plan. It was (another) Christmas via Skype with my family enjoying the comforts of a British Christmas that I miss so much and me so far away here in Korea.
Being an expat during the holidays (for me that means Christmas and New Year), when your friends and family back home are enjoying their time together, playing monopoly, and eating loads of really good food, is always tough. COVID-19 makes it seem like everyone is in another galaxy, not just another country.
---
2: Social Life
I'm not one for always going to the bar and staying out late at night (although I do), preferring to stay in and socialise with friends whilst drinking a nice whisky and indulging in delivered food. Or heading out to a board game cafe to meet people and spend a few hours playing games and chatting with people new or familiar.
However, not having the option to be able to go out and drink or to join in the late night pub quizzes I used to do every month, to be restricted to only meeting 3 other people at a time in both public and private, definitely dented my social life. At the same time, it also encouraged me to spend more time with a smaller number of friends, which is how I prefer spending my time anyway, being something of an introvert.
---
3: Exercise
It was the start of January 2020. I was full of positive vibes for the year ahead. I'd signed up for a year at the gym (you have to pay for the full year in advance!) and was getting back into the swing of exercising regularly. And then COVID-19 happened and the gym closed for the next couple of months.
By the time the gym opened again, everyone had to wear a mask to exercise, which doesn't sound like fun. Gyms were some of the early hotspots for outbreaks in Korea, which is hardly surprising given the poor ventilation and excessive heat in Korean gyms (I wish they'd turn the air-con on!).
So, the gym was out for me. I haven't been back since, although I'm toying with the idea of joining the gym at my uni in the spring. I also had to cancel my weekly futsal meetup, which sucked. I've not gone back to that yet, either.
On the plus side, I now exercise at home a lot more, as well as walking 10,000 steps per day (thanks, Galaxy Fit watch). And COVID-19 hasn't stopped me hiking at all. Being alone in the mountains gives me a chance to breathe in fresh air without being masked up.
---
4: Work
For those who work in an office, the idea of wearing a mask all day might not be too bad. If your work involves a lot of speaking to other people, especially out loud to a class of 40 students, it's a gigantic pain in the ass. Especially in the summer when it's really hot!
One of the worst (and yet secretly also most convenient) parts of these last 2 years was teaching online. I moved to a university teaching position in September 2020 and (apart from a couple of weeks where we returned to the classroom) didn't meet any of my students for over a year.
Teaching online is not a wholly terrible experience, but it's nowhere near as good as being in a classroom.
As a teacher, you want to see the students, to have oversight, to be able to give feedback and support, and to be able to hear their laughter when you tell yet another hilarious English joke that cracks them up.
Teaching online robs you of that. It's not a wholly terrible experience, I still enjoyed teaching online and had a fair amount of success, but it's nowhere near as good as being in a classroom with the students in front of you.
---
5: Travel
One of the best parts of being an expat is the opportunity to travel more. Living in another country encourages you to travel more than you would in your own country (I've seen more of Korea than I have of England). It also allows you to travel internationally a lot more to places that might normally be hard to reach from your own country (difficult to do a long weekend in Japan from England).
The biggest punch in the face from COVID-19 personally was the cancellation of my round-the-world travel plans. I'd been planning to travel the world after 5 years of working with EPIK. I was planning to travel from August 2020 until July 2021. Obviously that didn't happen and, as mentioned, I haven't left Korea for almost 3 years now. I haven't cancelled my world-travel plans, but I can't see them happening any time soon.
---
The Not So Bad Things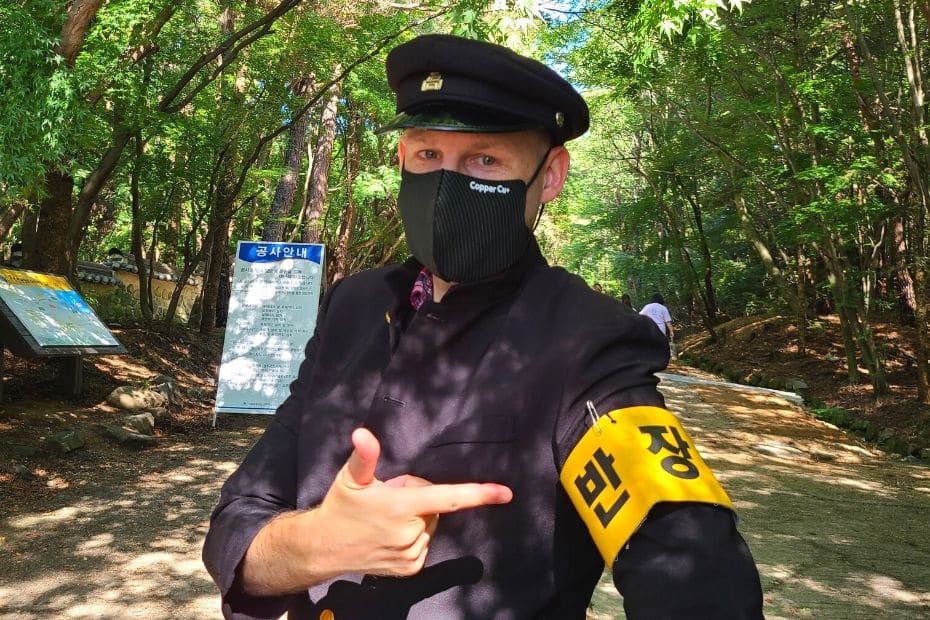 Life goes on, and so should we. A big focus in my life is self-development and improvement, of getting better and not wasting time and opportunities. Although these last two years in Korea during COVID-19 has robbed me of some opportunities, it's also allowed me the time to focus on other things.
Here are some of the ways I've done my best to thrive, not just survive, since COVID-19 came kicking down the door of a 'regular' life two years ago.
---
1: Blogging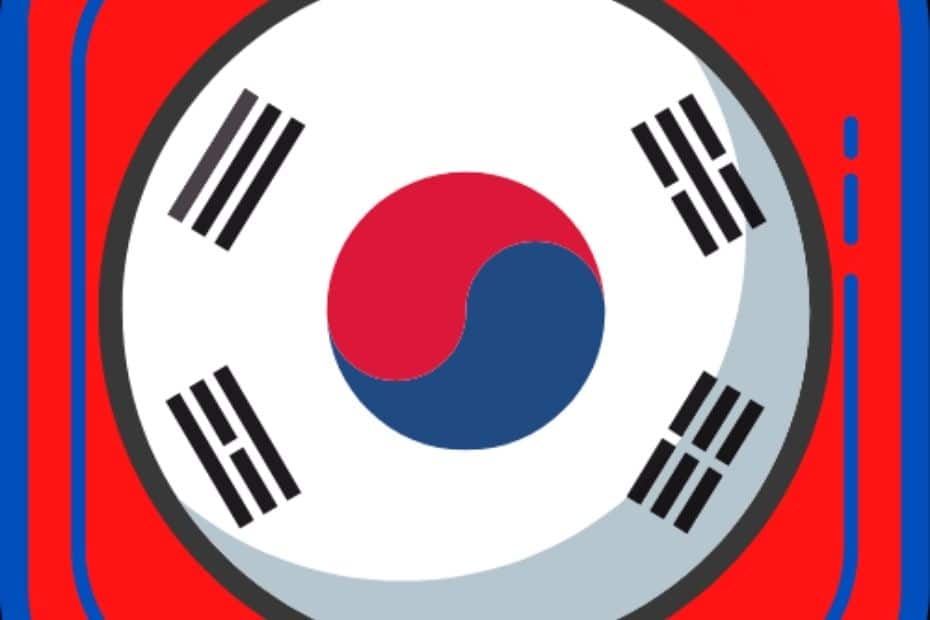 If you're reading this, then you'll have noticed that I write a blog. Here it is. In My Korea was started in January 2021, 18 months after I started my original travel blog – Joel's Travel Tips. The idea behind my first blog was to blog about travelling around the world (as that was my goal all those years ago in 2019).
Since COVID-19 shut all the borders in 2020, and once I realised that I'm probably not going to be travelling freely around the world any time soon, I decided to refocus my blog towards life, travel, and living in Korea. And that's what I did when I created this blog.
Not being able to travel, socialise, play sports, and generally enjoy life outside has left me with enough time to keep adding blog posts and transfer some of my old content to this website. I published 30 articles in the first year of this blog's life, and I hope to add more in the years ahead.
2: Work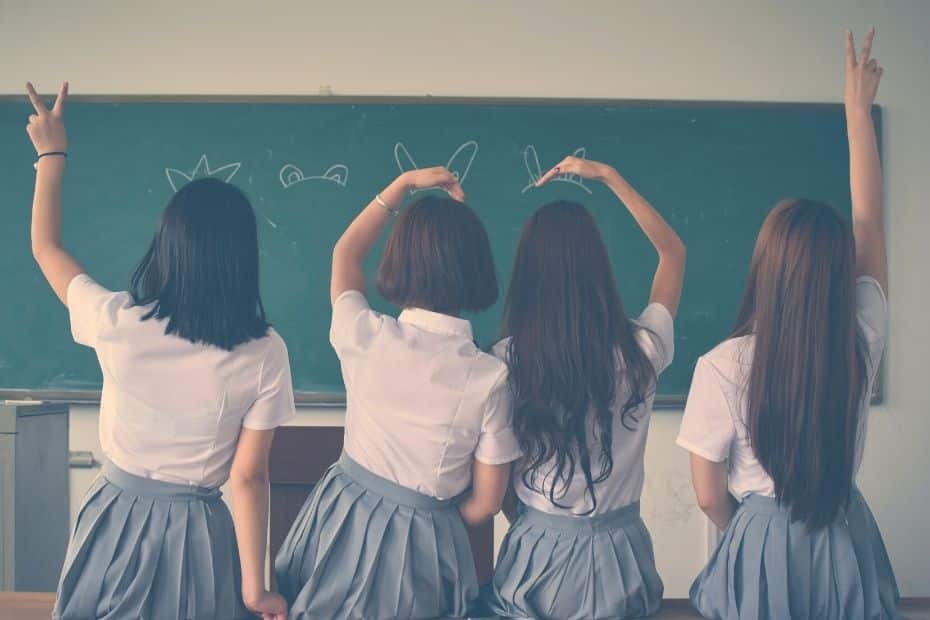 It was my plan to move to teaching at a university in Korea after returning from travelling the world, and it turns out that, thanks to COVID-19 (cheers…), I moved this plan forward and found a great position teaching not far from the city where I live here in Korea.
Now that I'm back on campus, I enjoy being a teacher almost as much as before.
I was lucky to be able to make the move to teaching at a university as I'd only taught elementary and middle school students. The old you-must-have-experience-to-work-here Catch 22 situation that appears in so many industries can be a difficult hurdle to overcome. I mean, how can you get experience at a job when you need to have experience at a job first?
Teaching online wasn't great (although I enjoyed getting up late and working from home), but now that I'm back on campus, I enjoy being a teacher almost as much as before. And moving to work with uni-level students vs middle school students is a step up for me as I prefer teaching this age group (sorry, former students).
---
3: Money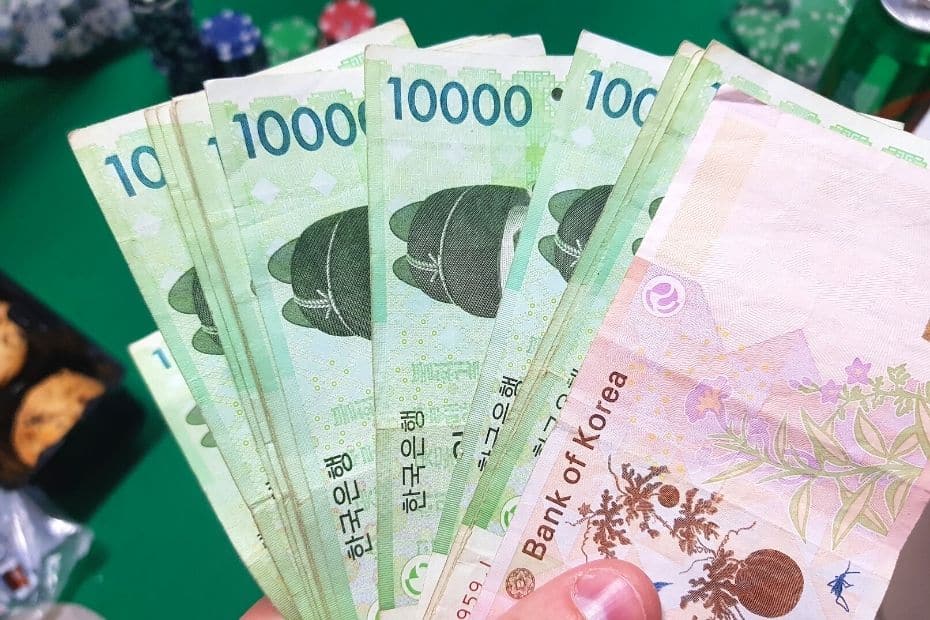 I know a lot of people suffered around the world and in Korea during COVID-19, with millions losing their jobs and small business owners suffering grotesquely. That sucks. But I'm sure I'm not alone in also saying that when you're forced to stay in all day, it's hard to spend as much money as when you're travelling, going to bars, and enjoying life. Which is what happened to me these last 2 years.
Without going into details, being able to continue working whilst not having much to spend my hard-earned money on has helped me to continue to save. I'd love to spend the money investing in a house in Korea, but unfortunately that dream keeps slipping away as the house prices shoot up like an Elon Musk rocket to Mars! No joke, house prices have almost doubled in price in the last 5 years! Sigh.
---
4: Travel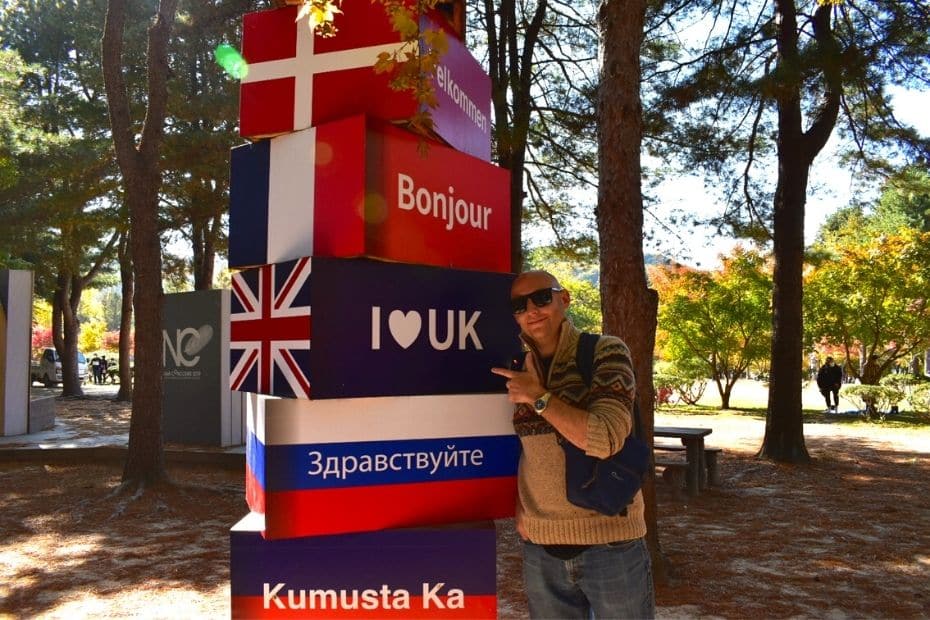 Wait, wasn't this one of the bad things about life in Korea during COVID-19? Well, yes. But there's more than one way to skin a cat… or get your travel fix. Although I can't travel internationally right now, like many people around the world, I've switched to travelling locally, seeing the sights that Korea has to offer.
I'd travelled a lot inside Korea before COVID-19. After all, Korea is still a foreign country to me and one I want to explore. However, I think I've seen more of Korea in the last 2 years than I have in the 4 years before that. I've been to Jeju Island each winter and visited lots of cities and mountains I'd not been to previously.
There has been one big disappointment about travelling in Korea for the last two years though – almost all of the big Korean festivals have been cancelled. I really hope they come back in 2022 and return for good. I'm not really a fan of doing things 'virtually' or seeing them online. I need to experience it in person. That's part of why I live overseas.
---
5: Study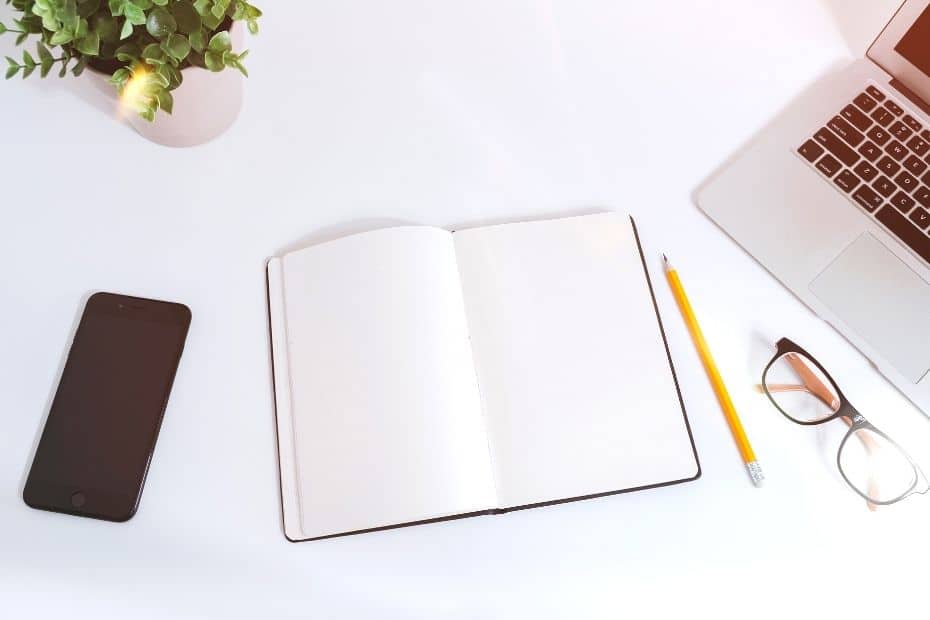 Before this mess all started, I'd decided to improve my teaching skills by signing up for an MA TESOL degree (via distance learning). The extra time that living in Korea during COVID-19 afforded me, at the expense of a social life, exercise, and travel, allowed me to finish my degree in the summer of 2021.
It was a long 3 years and I certainly don't plan to do another degree any time soon! But studying is something that I feel should be done throughout life, not just when you're at school and getting ready for a job. That's why I've been using all this extra 'free' time to brush up on other areas and develop new skills for teaching, blogging, and more.
---
In Conclusion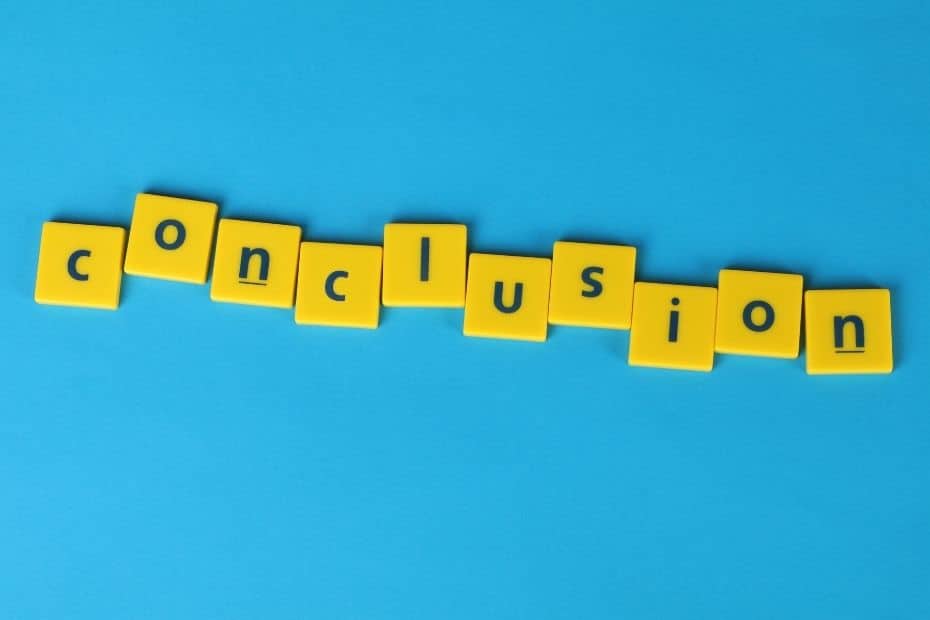 And talking of learning, I think I've just about learnt to deal with life during this never-ending pandemic. Sure, life has been tougher than usual, but fortunately, thanks to Korea's approach to COVID-19, life hasn't been terrible.
Adjusting to this new lifestyle was a slow and gradual process, one with a lot of complaining along the way, but one that ended up, in reflection, at a not-so-terrible place.
How did Korea handle the pandemic? I'll tell you all about that next, before sharing my final thoughts about life in Korea during COVID-19 at the end of this article.
---
Korea's History Helped It Battle COVID-19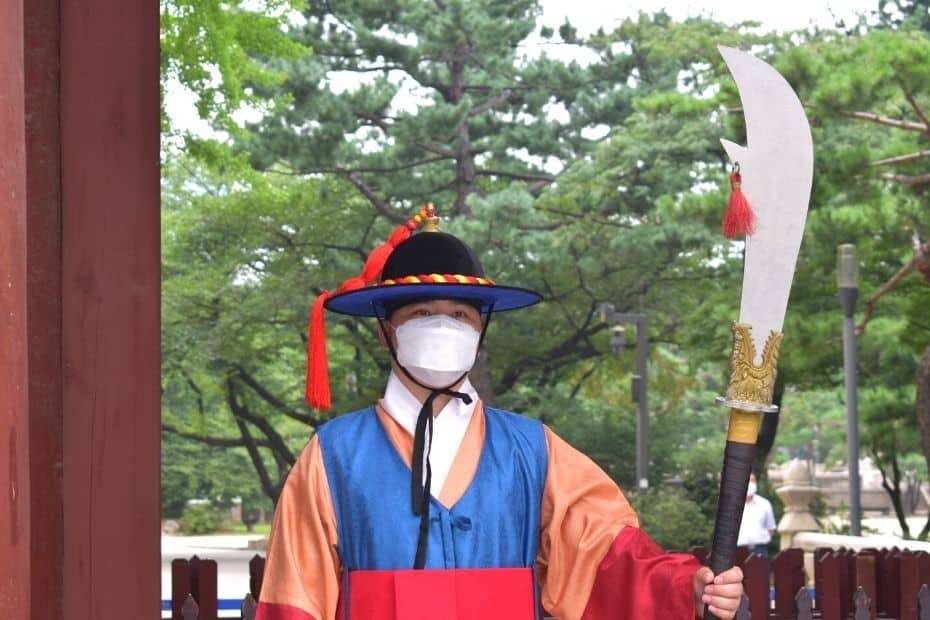 Unlike many other countries around the world, especially in the West, this is not Korea's first time dealing with a serious infectious disease. When I arrived in Korea in 2015, the Middle East Respiratory Syndrome (MERS), another coronavirus, was affecting the country and several restrictions and precautions were in place.
Before MERS, Severe Acute Respiratory Syndrome (SARS), also a coronavirus, plagued Korea and the rest of the world in 2003. There was also the 2009 Swine Flu (H1N1) pandemic that swept across the world and killed 170 people in Korea alone – a shocking figure at the time.
It was thanks to this experience in infectious respiratory diseases that the government knew how to react and what needed to be done to avoid an explosion of cases, which it had actually avoided until the end of 2021. At the start of the COVID-19 pandemic, governments around the world looked to Korea for advice on how to handle the situation.
I think the world would be in a better position right now if they'd kept following Korea's example, but sadly everyone was eager to open up again and now we're still suffering.
Cautious.
That was my word to describe life in Korea during COVID-19. So how has the Korean government been cautious? Well, it wasn't through lockdowns.
---
How Has Korea Handled COVID-19?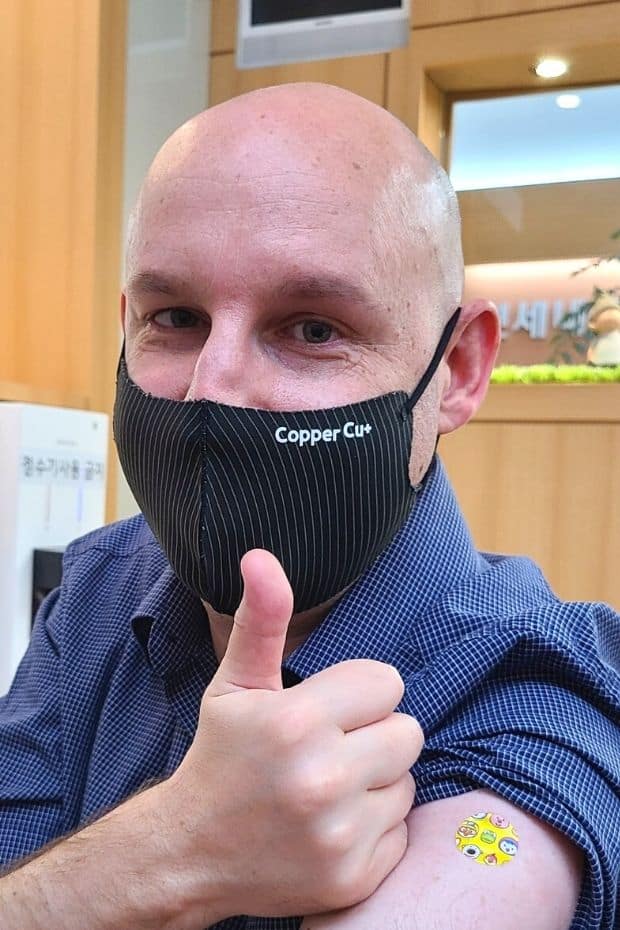 These are some of the steps the Korean government has taken to control the spread of the coronavirus in Korea:
Public Health & Safety Campaigns
Numerous public health and safety campaigns appeared across Korea in both Korean and English (and other languages) early on. These detailed ways to avoid spreading the virus, as well as what to do if you think you might be infected. This was all long before this kind of information became part of everyone's daily news diet.
Widespread Testing & Free Vaccinations For All
The Korean government has covered almost all costs relating to treatment of COVID-19. It wasn't always that way, but now anyone can get a basic COVID-19 test for free. Vaccinations are completely free and even unregistered illegal immigrants are offered free vaccinations.
Find out more about Getting Vaccinated In Korea.
---
My Final Thoughts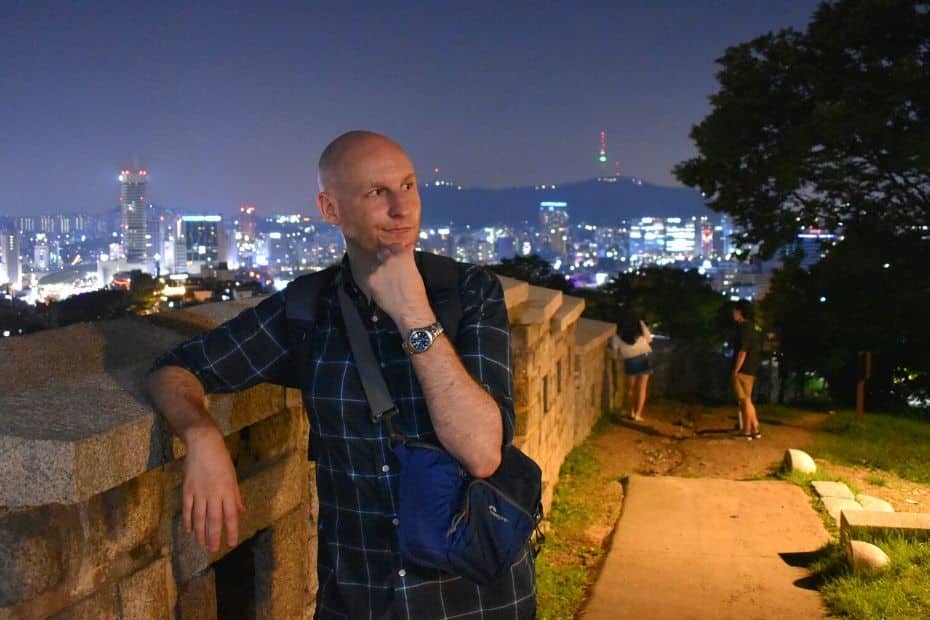 Rules have been tough, for sure, but they've been effective. Life in Korea during COVID-19 has been one of caution, but also one of maintaining as close to a regular life as possible without putting people at risk.
Has the Korean-style approach to COVID-19 been the right one? I'm sure the thousands of people who haven't died would agree that it has been. I'm not so sure about the people whose businesses have gone under, but I wonder if they would have been better off if the restrictions weren't so tough.
The UK has spent many months in the last two years completely locked down. Korea has never had a lockdown. Businesses have mostly stayed open, albeit with tighter restrictions for some (bars, clubs, gyms) than others (cafes, shops).
Life goes on in Korea, and it didn't stop. It put on its mask, it grumbled and complained, but acted in a very Korean way, a harmonious way…
The economy has suffered around the world, but the Korean economy has been growing strongly and Korea has produced record levels of exports over the last year and a half. There are shop closures left, right, and centre, but I also see new businesses appearing, new start ups, and new ways of dealing with the current situation.
Life goes on in Korea, and it didn't stop. It put on its mask, it grumbled and complained, but acted in a very Korean way, a harmonious way where the group, the wider society, comes above individual needs and complaints. I've tried my best to adapt to Korea and behave in the same way.
Life in Korea during COVID-19 wasn't as bad as it appears to have been in other countries, and I'm grateful I've been able to spend the first (and hopefully last) two years of the COVID-19 pandemic here. Of course, I wish I could travel home to see my family, but they know I'm always thinking of them and I'll see them as soon as I can.
Thanks for reading, and good luck with the rest of the pandemic. May it be over soon so we can all enjoy travelling again!
---
More About Life In Korea
Are you interested in learning more about life in Korea? Then why not check out some of these other articles about life in the Land of the Morning Calm and other fascinating cultural insights into all things Korean, such as Understanding Korean Culture – a guide to Korean etiquette and how to avoid social faux pas. For those considering moving to Korea, read about my Expat Life In Korea and My EPIK Life Teaching In Korea as an English teacher.
Related Articles