Free spirit with an obsession For travel
I've lived in Korea since 2015. I started teaching English to Korean elementary and middle school students with the EPIK program for 5 years. I have a lot of interesting tales I could share about those times! Since then, I've started working for a Korean university, the next step in my career here in Korea and living overseas.
Outside of work, I spend a lot of my free time travelling and exploring Korea – covering every cosy corner, cloudy peak, bustling city, or quiet village across this intriguing country. The chance to visit a unique festival, scale the highest mountains in Korea, or sample some amazing local dishes is impossible to resist.
Join Me online!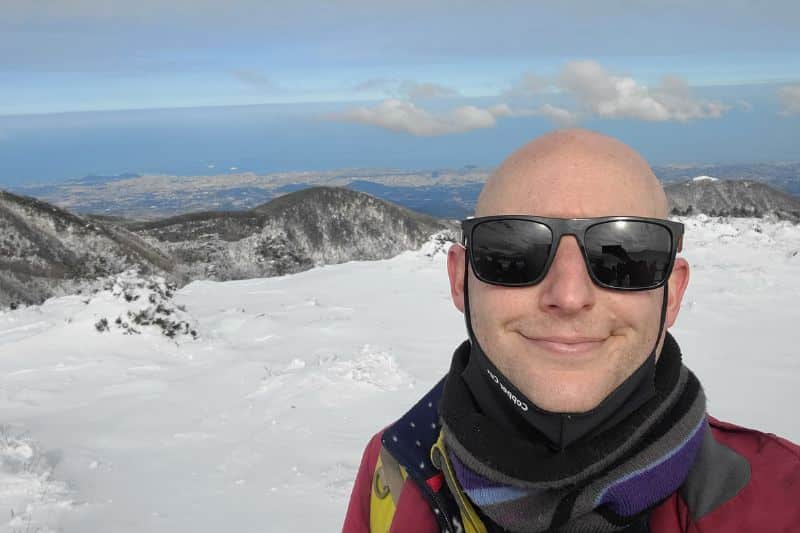 How Did I End Up in Korea?
I moved to Korea in 2015 after working and travelling around Asia since 2011. I've lived in Hong Kong and Japan and visited many other countries in Asia, including Thailand, Malaysia, Singapore, Cambodia, Vietnam, and China. Korea is the one that I've stayed in the longest. For me, Korea has a great balance of activities, culture, food, nature, mixed seasons, and a good quality of life. I really enjoyed living in Japan, but I've felt more welcome in Korea, and I've also been able to save more money, travel more easily, and make friends.
Why Do I Love Living In Korea?
I love living in Korea because there's a wide variety of things to do, see, experience, and enjoy. Korea has four distinct seasons with cold, snowy winters and how, sweltering summers. I don't necessarily love the extreme weather, but it makes you appreciate the warm spring and autumn months instead. Spring cherry blossoms and crispy autumn foliage is worth suffering the cold and heat for. I love going out hiking during these seasons, as well as in winter when you can traipse through snowy pathways up to frosty mountain peaks.
Although I'm not naturally a fan of spicy food, I love Korean food and the diversity of tastes available in Korean cuisine. It's a lot more than just spicy noodles and barbecued meats. Those are awesome, of course, but I eat a variety of other Korean dishes such as kalguksu, gimbap, bibimbap, pajeon, haejangguk, much more often than I eat Korean BBQ. I do miss British food and the wonderful savoury foods that are available there. Absence truly makes the heart fonder, which makes travelling home to see my family even more rewarding.
Living in Korea has allowed me to enjoy more of the hobbies that I love, such as a hiking and trekking, as well as cycling and sitting in cafes watching the world go by. Korea has loads of mountains and national parks to explore, with a cool passport system to collect stamps from each one when you hike. It's a good incentive to travel around the country and see them all. There's lots of lovely places to go walking, such as along rivers in big cities which are typically reserved as green spaces and not built on. Cycling is also something I enjoy in Korea, however, I still have a lot more of Korea to explore by bike than I've experienced when out hiking.
Even after living in Korea for all these years, I love that there's still always something new to try, experience, or travel to. There are plenty of places I've not been to. Festivals that I've not yet joined, but want to. And new things pop up all the time, especially in Seoul. There's often some new cafe or restaurant that I hear about and what to check out, or an exhibition, museum, gallery, funky installation, weird statue, theme park, or likewise that appears almost every month. It's hard keeping up with everything that changes, but that's part of what makes living in Korea so fun.
What's My Favourite Place In Korea?
I don't have a single favourite place in Korea, I think there are several places and they're all my favourites for very different reason. My favourite place to explore for cafes, restaurants, new things, cool things, and unique places has to be Seoul. The city has so many fun, different districts and every time I visit I find somewhere new to go, or somewhere familiar that has changed in some way. I never get bored there. My favourite place to hike is Jirisan National Park as it's so big and you can take lots of different courses. However, I also love Deogyusan if it's snowing. And Hallasan. So many places. My favourite place for a holiday in Korea has to be Jeju Island. As an expat in Korea, who is used to daily life in Korea and seeing similar things in most cities, visiting Jeju is a breath of fresh air and big change from regular life. I don't get to see palm trees on the streets in Daejeon!
A few of My favourite photos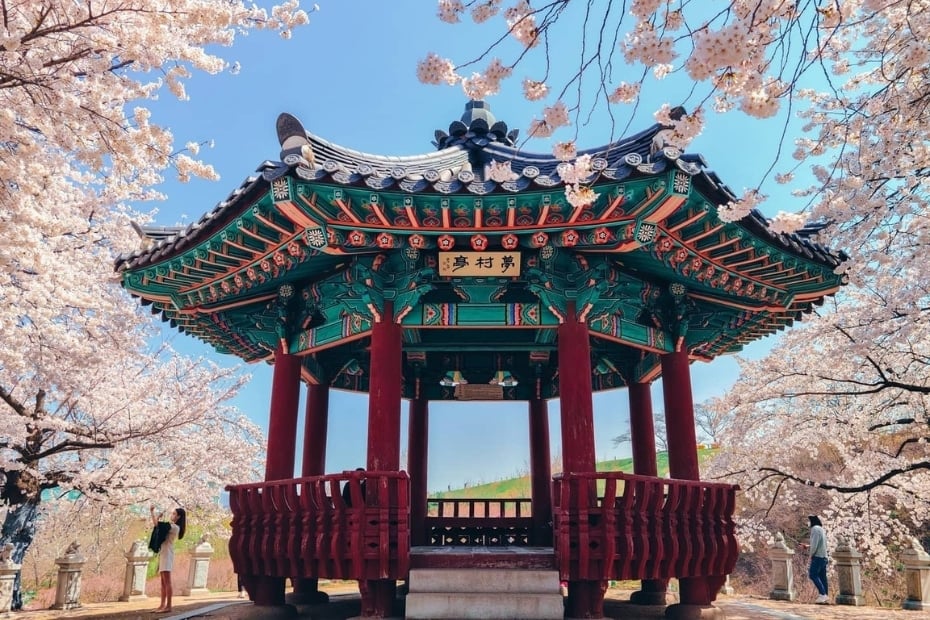 Have questions or travel advice to share?