Planning to travel to Korea and worried about not being able to understand Korean words and signs? Want to be able to speak to and understand Korean speakers when you're travelling in Korea? Interested in learning Korean phrases and vocabulary before visiting Korea? Then this guide to using the Papago app to translate Korean will be perfect for you.
In this guide to how to use Papago, you'll discover the many different ways you can translate Korean to English and other languages. Besides the basic typed translation, there are many other ways to translate Korean words, including image translation, voice translation, and website translation.
This simple to use guide to Papago will help you get the most out of the best Korean translation app for travelling in Korea. There are lots of pictures to show you all the functions of Papago and practical tips for using the app as you travel. Find out why Papago is one of my favourite apps in Korea.
Affiliate Disclaimer: This site contains affiliate links and I may earn commission for purchases made after clicking these links.
---
Why Use The Papago App To Translate Korean In Korea?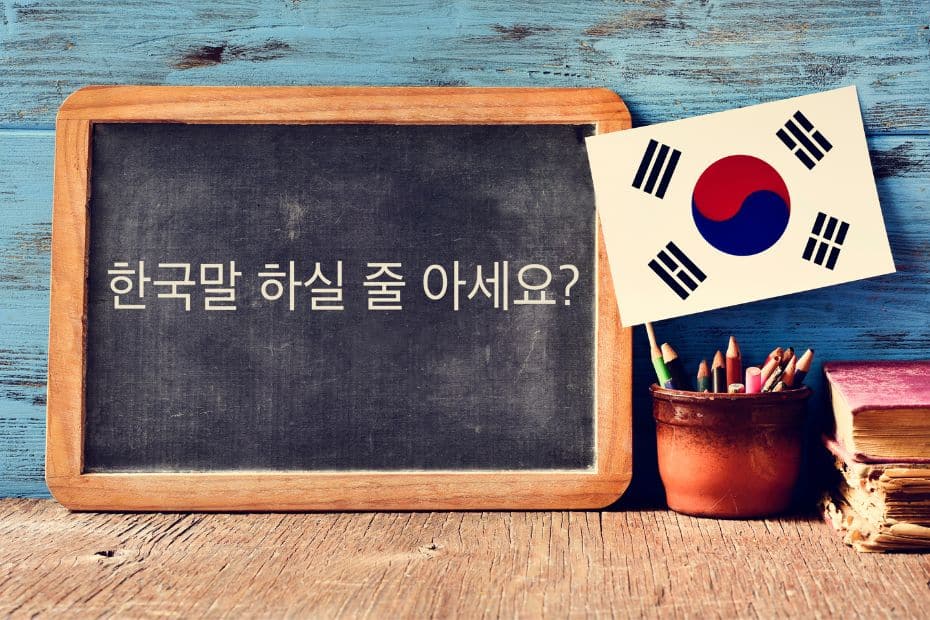 The Papago app is the best method to translate Korean into English and other languages as you travel in Korea. With the Papago app, you can translate signs and written Korean into English, as well as translate words and phrases you want to say from English into Korean.
Here are some of the useful things the Papago app can do for you:
Translate English into Korean
Translate Korean into English
Translate Korean images into English
Translate Korean websites into English
Translate conversations into Korean
Provides you with 100s of essential Korean phrases
Can help you learn Korean vocabulary
This article will show you the various ways to use Papago to translate Korean into English or English into Korean and the different ways the app can do this. To help save you time, I've answered some of the most common questions about the Papago app here before giving a more detailed overview.
What is Papago? Papago is a translation app from Naver, one of Korea's largest tech companies. It launched in 2016 and allows translation between Korean and 12 other languages. Papago is a multilingual AI-based cloud translation service that uses neural machine translation to learn from its mistakes and improve the accuracy of the translations it offers. In Korean, it's called 파파고.
Is Papago the same as Naver Dictionary? Naver Dictionary is a Korean translation service that offers direct translations based on dictionary entries from a stored database. Papago is not the same as Naver Dictionary as it is uses neural machine translation to improve its personalised translation services based on people's experience of using the app.
What languages does Papago translate Korean into? Papago translates between Korean and English, Chinese (simplified), Japanese, Vietnamese, Thai, Chinese (traditional), Spanish, French, Indonesian, Russian, German, and Italian.
Where can you download the Papago app? You can download Papago on Google Play and the App Store. You can also access Papago from a desktop browser by visiting papago.naver.com.
Is the Papago app free? The Papago app and website are both free to use.
Is Papago better than Google Translate? Both Google Translate and Papago are used to translate Korean into English and vice versa. However, Papago is often recognised as being more accurate when translating into Korean as it has been created by a Korean company.
Do you need to be connected to the Internet to use the Papago app? The Papago app works best when it is connected to the Internet as it can access Naver's language database and offer better translations from Korean into other languages. There are also offline language packs that can be downloaded for English, Korean, Chinese, and Japanese. Below is the English language pack.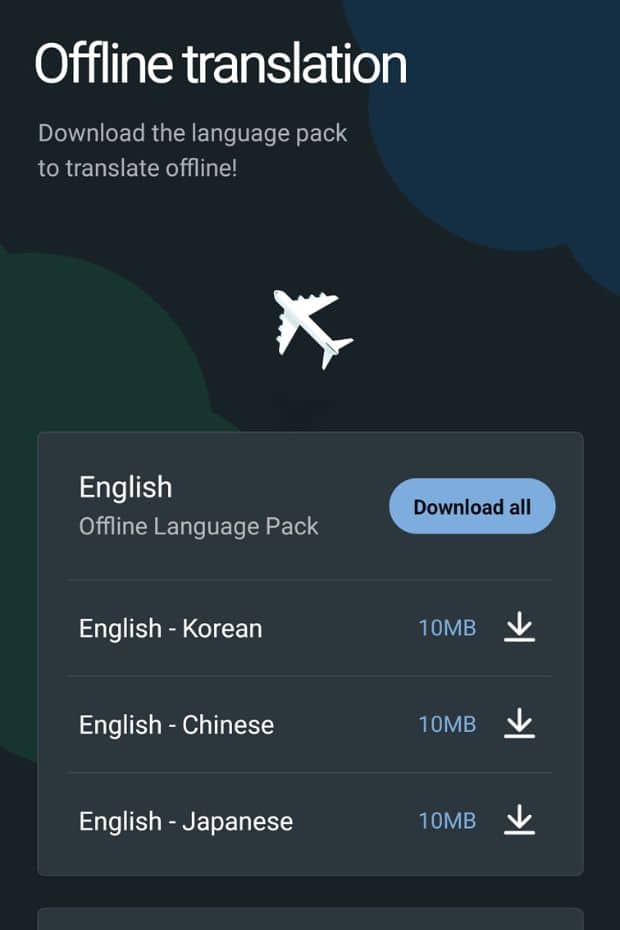 Does the Papago Korean translation app translate spoken words? The Papago app can translate spoken words, typed words, pictures, text, and even whole conversations into Korean, English, or other languages. It is a versatile app that can be used to translate any Korean words into English
Does Papago provide reliable Korean translation? Translations by Papago into Korean and from Korean are more accurate and authentic than translations by other translation services. Because of the neural machine translation used by Papago, translations are increasingly more reliable.
Can Papago help me learn Korean? The Papago app not only translates between Korean and other languages, it can also be used to study Korean. The 'myEdu' section of the Papago app allows you to study Korean, English, Chinese, and Japanese and can help improve vocabulary retention. There is also a section with useful phrases that has hundreds of essential phrases for travellers.
Do you need to create an account to use Papago? You don't need to create an account to use Papago's translation services. Once you download the app, you can use the translation functions freely. There is an option to sign in to a Naver account to keep a history of your translations. To sign up for a Naver account, you need to enter your personal details and have an available phone number.
---
Planning to visit Korea? These travel essentials will help you plan your trip, get the best deals, and save you time and money before and during your Korean adventure.

Korea Electronic Travel Authorisation (K-ETA): Most countries need a K-ETA to travel to Korea. Apply before you travel only with the Official K-ETA Site.

Staying Connected: Pre-order a Korean Sim Card or a Portable WiFi Router to collect on-arrival at Incheon Airport. Collection desks are open 24 hours. Alternatively, download a Korean eSIM for you travels.

Hotels In Korea: Staying in Seoul, I recommend Myeongdong (convenient), Hongdae (cool culture) or Gangnam (shopping). Find the best hotel prices across Korea with Agoda, Klook, or Hotels.com.

Incheon Airport To Seoul: Take the Airport Express (AREX) to Seoul Station or a limo bus across Seoul. Don't like carrying heavy suitcases? Book an Incheon Airport Private Transfer and relax to or from the airport.

Korean Tours: Find the best tours in Korea with tour companies that have a big presence in Korea, including Klook, Trazy, Viator, and Get Your Guide. These sites also offer discounted entry tickets for top attractions.
Seoul City Passes: Visit Seoul's top attractions for free with a Discover Seoul Pass or Go City Seoul Pass. These passes are especially good for families and couples visiting Seoul and can save you lots.

Transportation: Get a T-Money Card or WOWPASS to pay for public transport, including buses, subways, and taxis. For Korea's high speed trains, save money and get unlimited rides with a Korea Rail Pass.

Travel Money: Exchange foreign currency in Myeongdong or Hongdae money exchanges. Pick up a Wise, Revolut, or WOWPASS travel money card for the best rates and convenient card payments in Korea.

Flights To Korea: I recommend using flight comparison sites such as Expedia and Skyscanner to find the best flights to Korea from any country. Air Asia is a good option for budget flights from Asia.

Learning Korean: Want to learn Korean? I recommend a complete language learning course from 90 Day Korean or Korean Class 101 – both have well-structured lessons and lots of useful resources.
---
How To Use The Papago Korean Translation App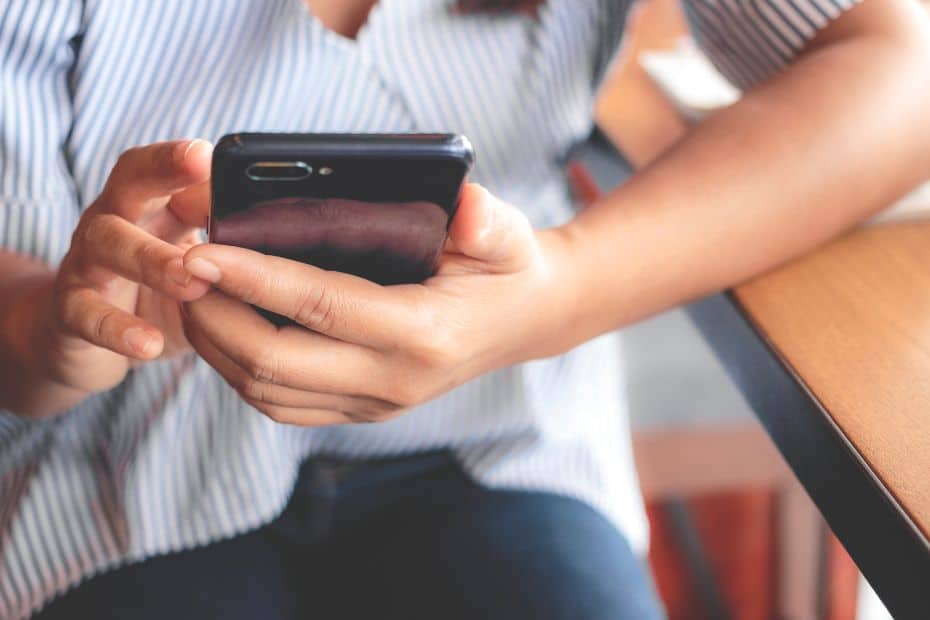 The Papago app is one of the easiest and most reliable methods of translating Korean into English and other languages into Korean. Not only are the results more accurate, the app is simple to use and works quickly. The app is available in English, meaning you don't need to understand Korean.
To use Papago, type the English word you want to know in Korea into the home screen of the app. This will instantly translate the word into Korean and show you the word written in Hangul, the Korean alphabet, and the phonetic spelling to help you pronounce the word.
The images below show you an example of how Papago translates English into Korean. The word 'hello' has been entered into the central area and then translated into Korean. You can see the most common Korean translation in the main screen, as well as alternative words below.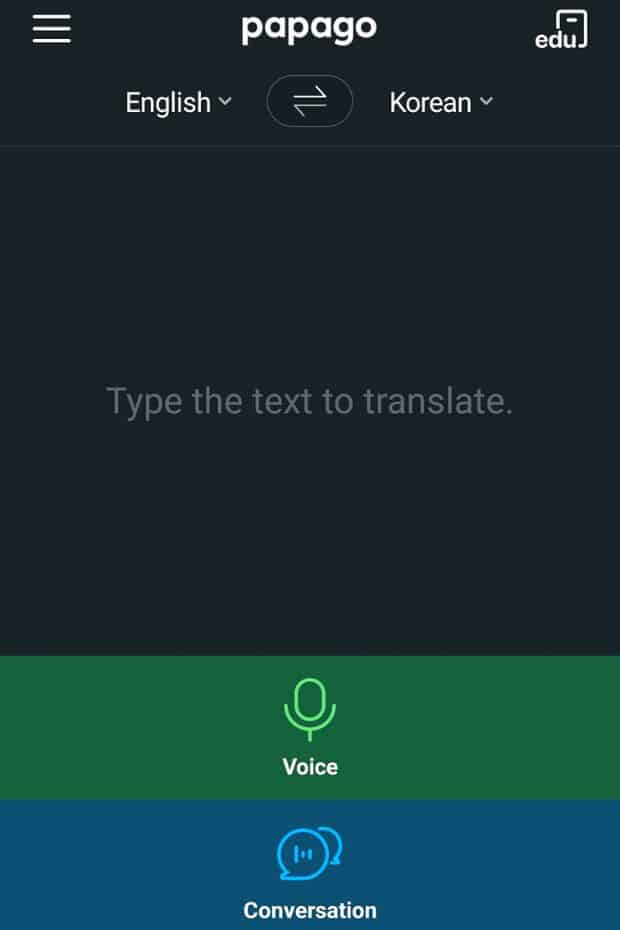 ---
When Papago translates from English into Korean, it shows the Korean word in the honorific form, which is the polite form used to speak to people in Korea that aren't your friends and family. This is the recommended form to use when travelling in Korea unless you are socialising with Korean friends.
The speaker icon above the Korean translation allows you to listen to the pronunciation of the word so you know how to say it. You can use this to practice learning how to speak Korean or to let a Korean speaker understand what you want to say without saying the Korean words yourself.
There are many other functions of the Papago app, which will be covered below. These functions include translating typed words, translating websites, translating text on images, and translating spoken words. Each of these are covered in the next few sections of this article.
---
Using The Papago App To Translate Korean And English Words
You can translate single words or whole sentences into Korean using Papago. If you aren't comfortable speaking Korean, use the Papago app to write what you want to say and show that to the Korean speaker you're trying to communicate with. Alternatively, click the speaker icon for sound.
Not only can you translate from English into Korean with Papago, you can also translate Korean into English. This function is very useful if you receive a text message or visit a website with Korean text that you want to translate into English. Copy the text and paste it into Papago for instant translation.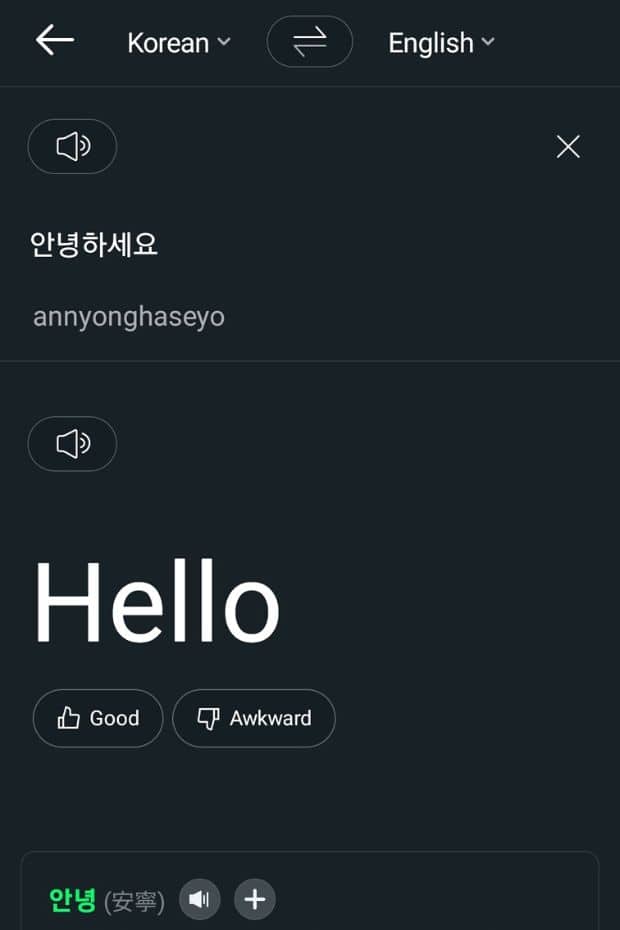 Tip: Some words in English or Korean can have multiple meanings and Papago won't always know which one you want to use. For example, the word 'lead' can mean to lead someone somewhere or is a type of metal. Translating sentences gives Papago context to help it know which meaning of the word you want to use. If you're not sure if you have the correct translation, check it in a sentence.
---
Using Papago To Translate Websites From Korean Into English
The Papago app can translate websites in real time as you browse them, allowing you to use Korean language websites as if they were in English. This can be done by selecting the 'Website Translate' option on the side bar of the Papago app. Tap the three lines to access the side bar in the app.
Enter the URL of the website and Papago will translate it from Korean into English or one of the other supported languages. Copy the URL from a browser on your mobile device and paste it into the box in the Papago app and it will translate the site for you. You can save favourite websites for later.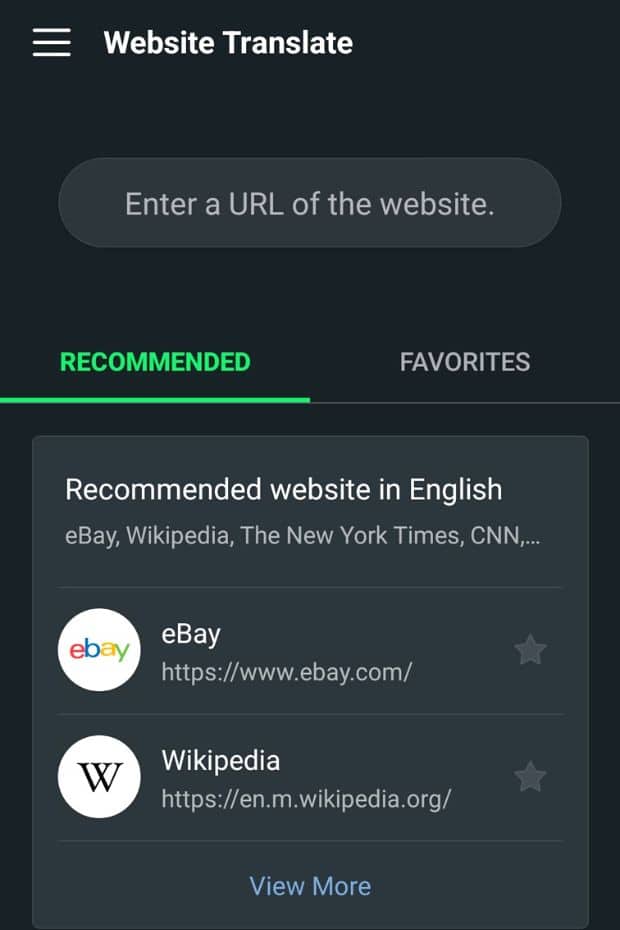 Once you've chose which website you want to translate, you can easily change which language is shown using the to and from language options at the top of the screen in the app. Select the original language on the left and then the language you want to display the website as on the right.
---
The example above shows a translated version of the Wikipedia homepage from English to Korean. Translating English websites into Korean with Papago could be useful when you want to share information from an English website to someone in Korea who doesn't speak English.
The Papago app can be used to translate Korean websites into English and other languages, making them more accessible for foreigners travelling in Korea. This works for Korean text that is present on a website, however, it won't translate images as these aren't formatted as text.
As you can see from the examples below of a translated website from Korean to English by Papago, there are a lot of Korean words still present. This is because a lot of Korean websites use embedded images with text on them instead of writing directly onto the webpage.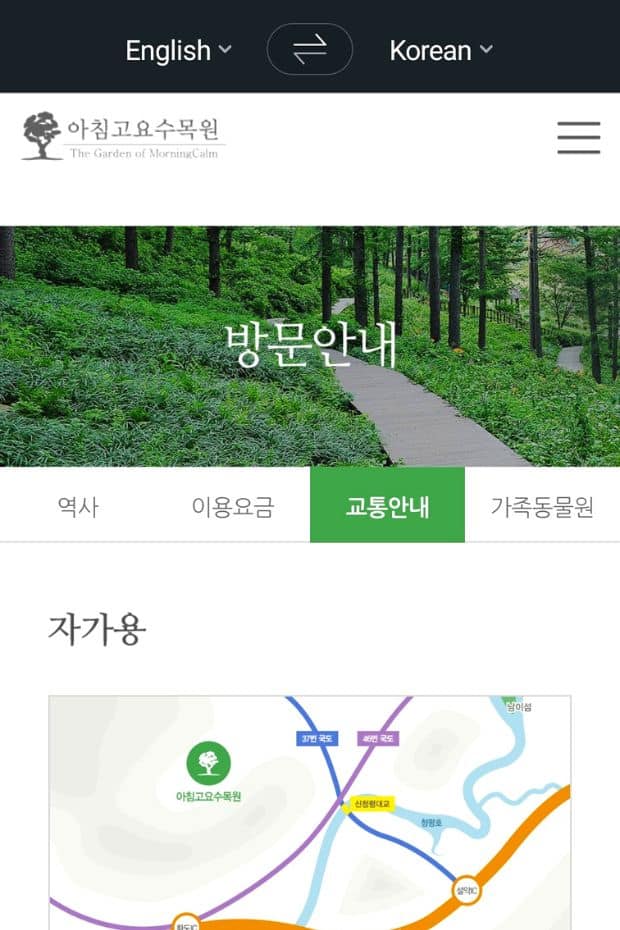 ---
Fortunately, it is possible to translate images with text online and offline thanks to the Papago app. This can be done with the next feature of the app, which is to translate Korean text in a picture.
---
Using The Papago App To Translate Korean In Pictures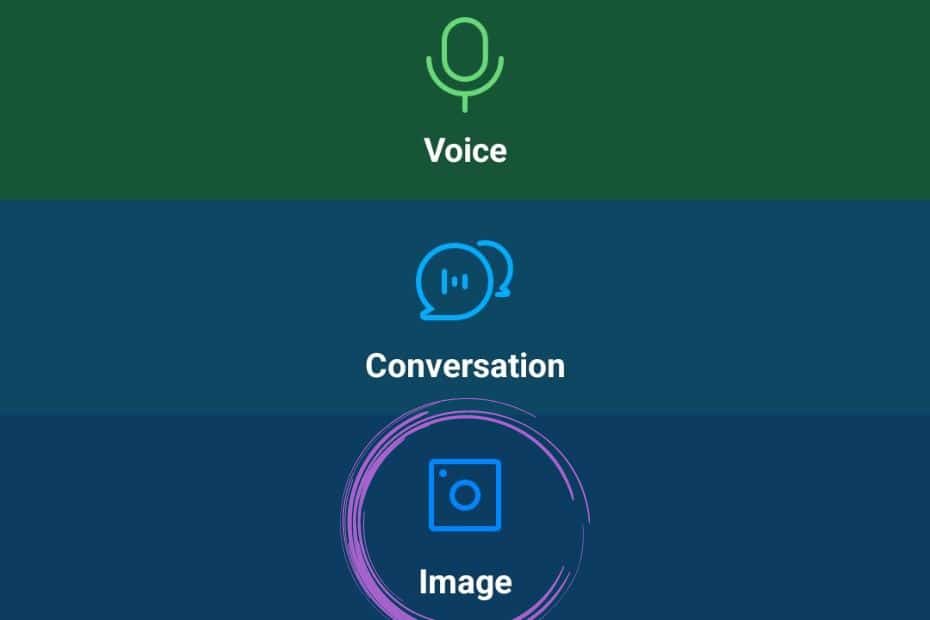 One of the most useful functions of the Papago app is to translate signs, pictures, and images with Korean text into English by using your phone's camera. On the main translation screen, select the 'Image' icon, as shown in the picture above. This will open up your phone's camera to take a picture.
Below is an example of how the Papago app translates images with the camera. The first picture is the original text on a box of delicious chocolate mushrooms that I often eat with a coffee. The second picture is the translated version of the same picture with the Korean text now showing in English.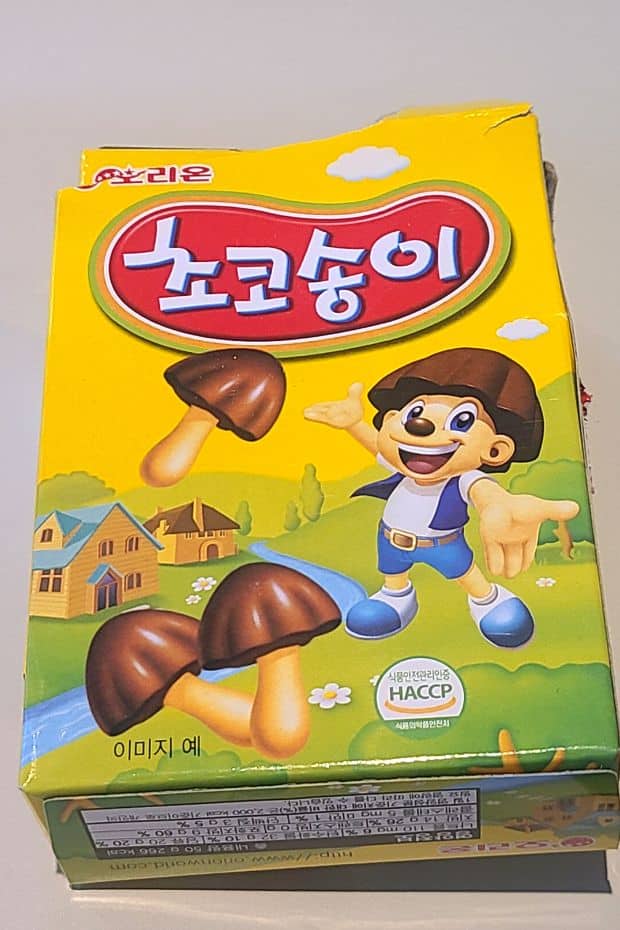 ---
When you choose the camera translation with Papago, you can choose to translate everything the camera can see (translate all), translate instantly as you move the camera around (realtime translation), or translate only selected areas (translate partially). A flash option is available, too.
The Papago app can use images stored on your phone, including screenshots, downloaded images, and pictures taken with your phone's camera, and can translate these into Korean. Below is an example of a screenshot from a Korean website translated into English using the Papago app.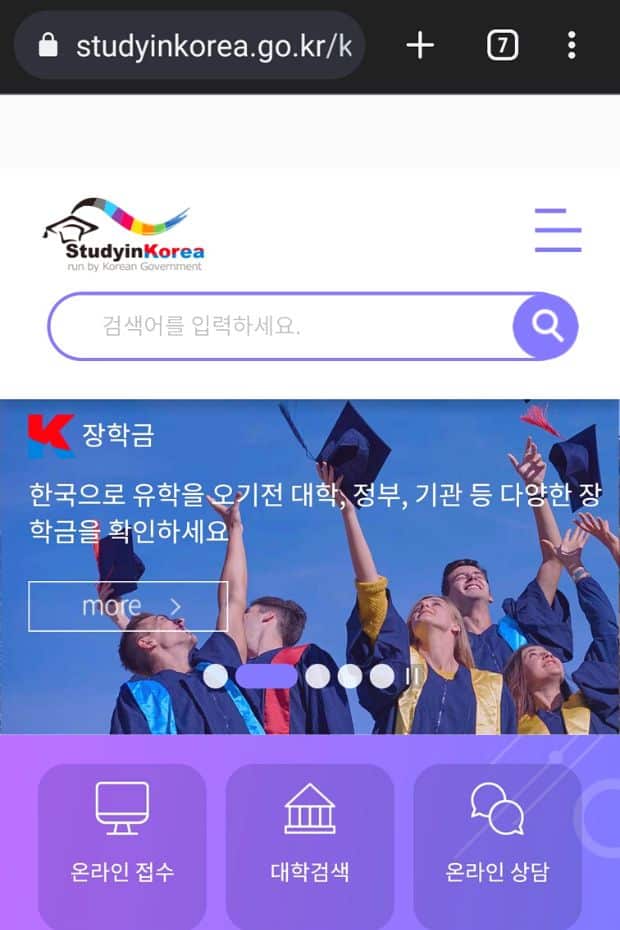 ---
As well as translating images with Korean text into English, you can also do the opposite and use Papago to translate English text into Korean. This can be useful to show a Korean speaker a business card, image, or similar picture that you need to show that's written in English.
---
Using The Papago App To Translate Spoken Words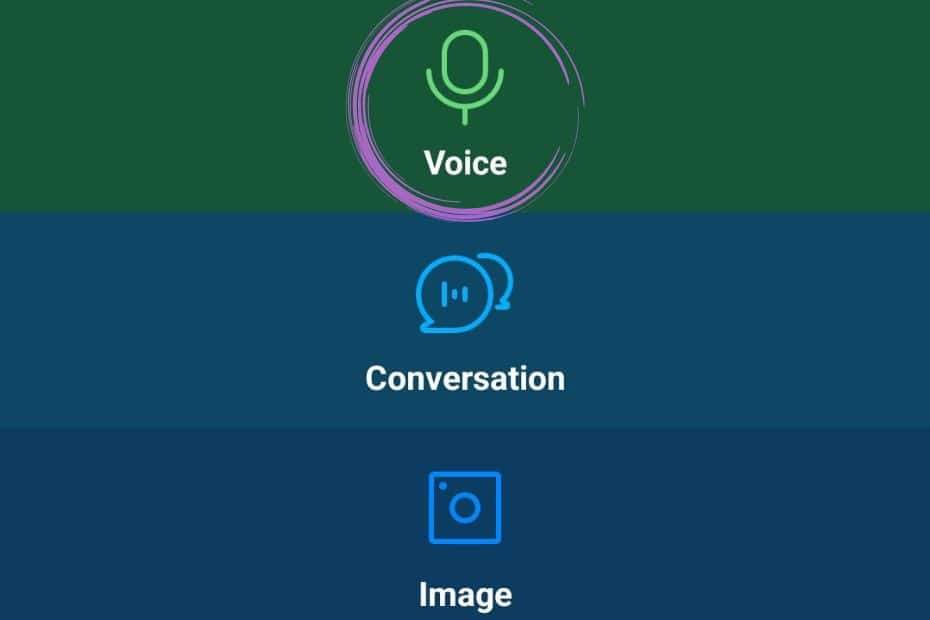 If you need to talk to a Korean speaker face-to-face, then the voice and conversation functions on the Papago app can be useful to help understand what is being said by both parties. The voice translation function in Papago allows you to speak Korean or English and translate it to the opposite language.
To use the voice translation feature in Papago, click on 'Voice' on the home screen and start speaking. You might need to change the language settings first, which you can do by choosing the desired languages at the top of the screen. Press the green microphone button to start translating.
The images below show the result of the voice translation function for the word 'hello', spoken in English in the first image and then spoken in Korean in the second image. When translating into Korean, Papago will add in the phonetic spellings and speaker button to hear the word spoken.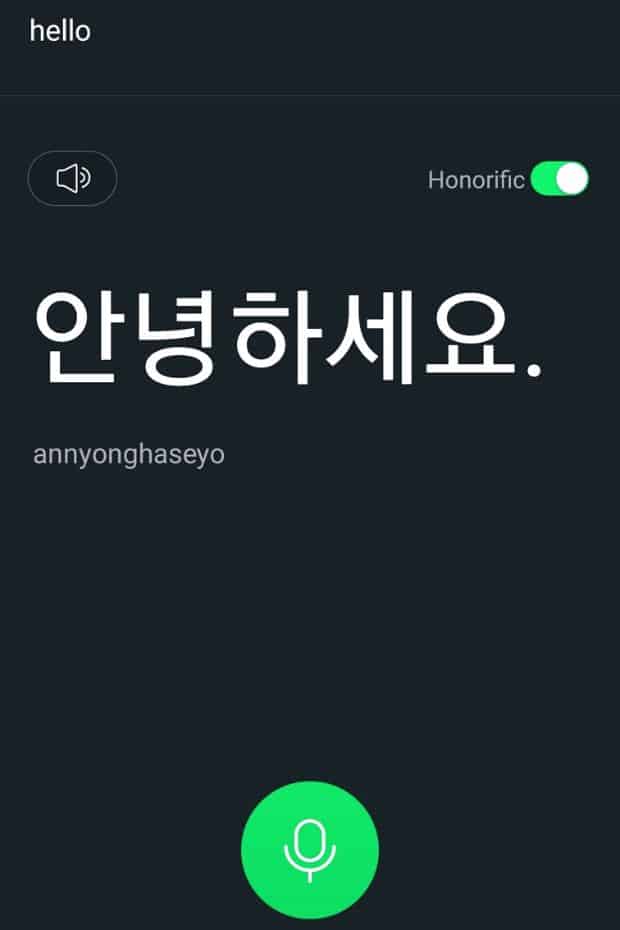 ---
You can say more than single words in the voice translation section of Papago and the app will translate whole sentences into Korean, English, or other languages. This can be useful for telling simple sentences and requests to Korean speakers, asking for help, or answering questions.
---
Using The Papago App To Translate Korean Conversations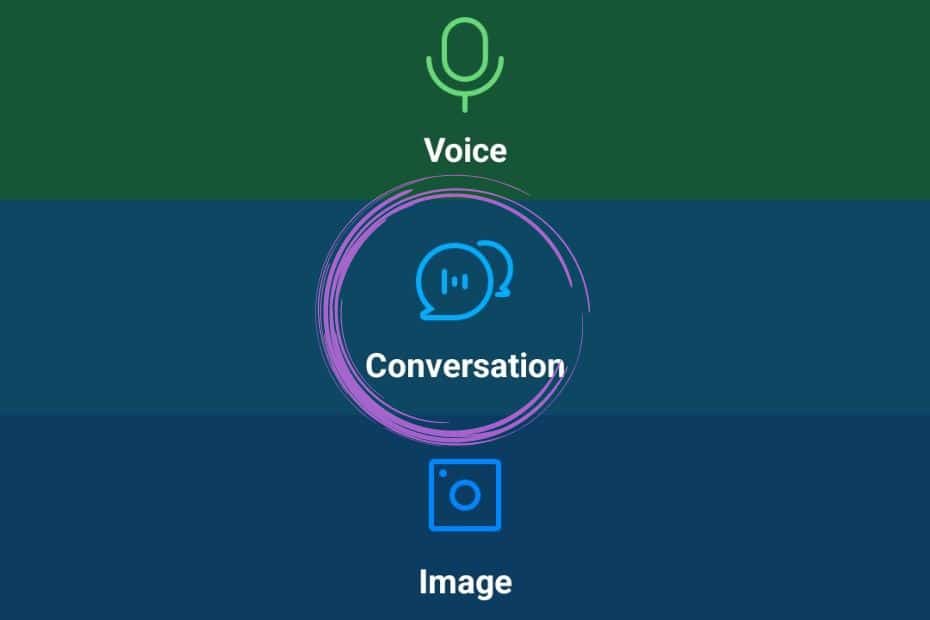 If you plan to have a conversation in Korean, then the 'Conversation' function in Papago will be more useful as it allows direct conversational input and output in Korean and English. In this screen there are two halves to the screen. The top half is for translating Korean, the bottom half is for English.
Depending on whether an English or Korean speaker wants to translate what they're saying, push the blue button on the top (Korean) or bottom (English) half of the screen and then talk. This will show the spoken words in both Korean and English on their relative screens, as can be seen below.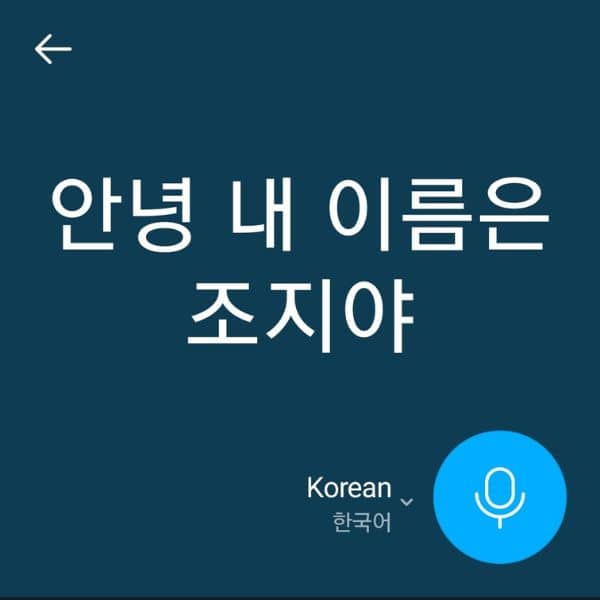 ---
This is a faster way to communicate with instant translations between Korean and English with each speaker having a screen they can speak into. To hear the pronunciation of the Korean or English words, tap on the text in either screen and Papago will play the word or sentence out loud.
After you finish speaking in English, Papago will automatically play the spoken sentence in Korean, which allows for faster translations and conversations. Only the currently translated sentences are shown on the screen, but there is a 'History' function in the sidebar to check past translations.
There is a lot more to simply knowing the language when having a conversation in Korean. There are also a lot of Korean cultural and etiquette issues to understand, too. This can include knowing to shake hands with both hands, when to bow, why Koreans may not be able to refuse offers, and more.
---
How To Use The Papago App To Study Korean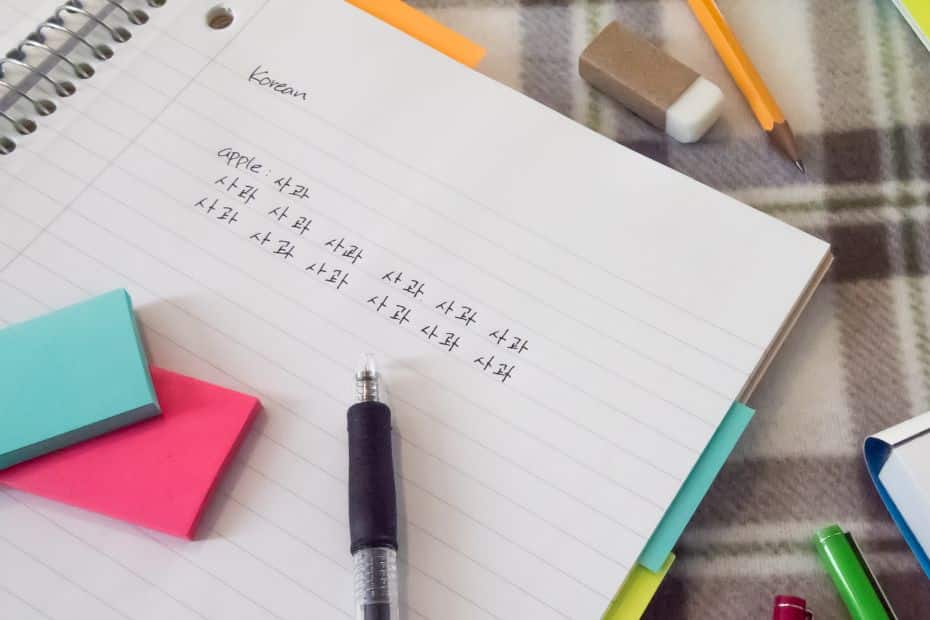 The Papago app not only works as a direct translation tool for Korean text, images, websites, and spoken words, it can also be used to help you learn Korean and other languages. There are two key language learning features in Papago; vocabulary flashcards and a Korean expressions phrasebook.
This section will give a brief overview of these two features.
---
Learn Korean Vocabulary With Papago
One of the most popular ways to learn Korean vocabulary on your phone is with flashcards. Flashcards can help you build association between a word and an image, which can improve vocabulary retention. Papago helps you learn Korean with flashcards covering 27 useful topics.
There are flashcards to help you learn the Korean words for various animals, foods, numbers, colours, body parts, clothes, dates, jobs, sports, and more. You can practice learning these in Korean, English, Chinese (simplified), or Japanese and can learn multiple languages at the same time.
Below are two screenshots from Papago's 'Word Cards' section that shows some of the different topics and the straighforward word cards with image and text in both languages. Word pronunciation is in the top right corner and there is an option to cycle through the word cards automatically in a loop.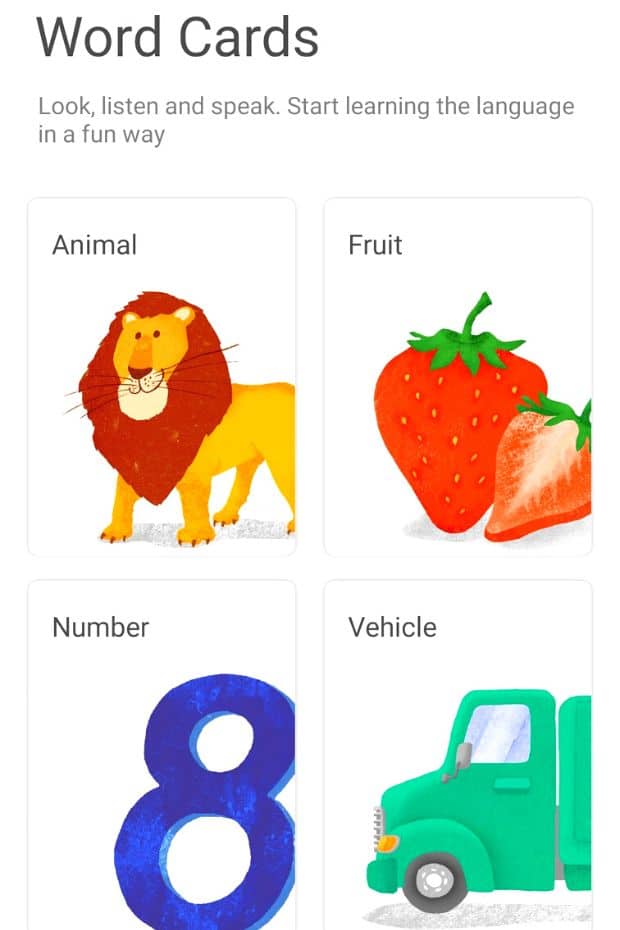 ---
Learn Basic Korean Phrases With Papago
Knowing some basic Korean phrases can really help you when you travel Korea as you can not only ask for what you need, but also understand what's being said to you. The Papago app can help you prepare for common expressions with a Korean phrasebook that covers many typical situations.
The 'Phrasebook' section of Papago covers topics such as accommodation, phrases for eating out, transportation, emergencies, shopping, and more. There are hundreds of phrases covered in this phrasebook that will be useful when travelling in Korea and talking with Korean speakers.
The images below show some of the topics that are covered in the phrasebook, with each topic having various subsections within them. Not only are there phrases in each section, there are also example conversations to help you react and interact with Korean speakers more naturally.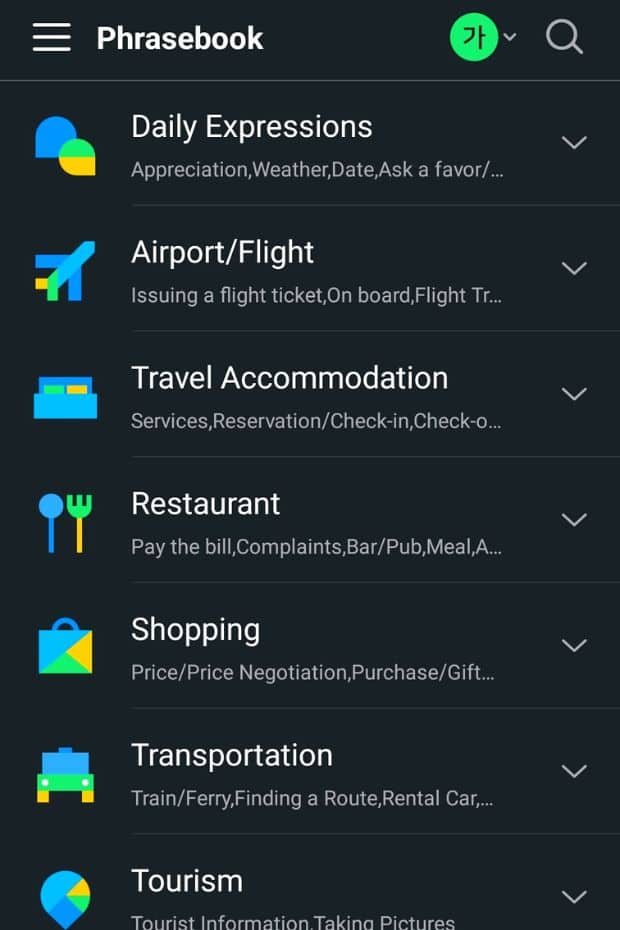 ---
Interested In Learning Korean?
There are many ways to learn Korean, from apps to practice Korean vocabulary, to fully tailored courses that take you from the most basic sentences to advanced grammar. I started to learn Korean with 90 Day Korea's Inner Circle Course. It offers personalised support, bite-sized lessons you can learn at home or on the go, and teaches you practical study techniques.
---
How To Create A Naver Papago Account
It isn't necessary to have an account to use Papago's translation services, but creating a Naver Papago account will allow you to get more from the Papago app. A feature that is only available when signed in is the Papago Gym. Below is a brief summary of how to create a Naver Papago Account.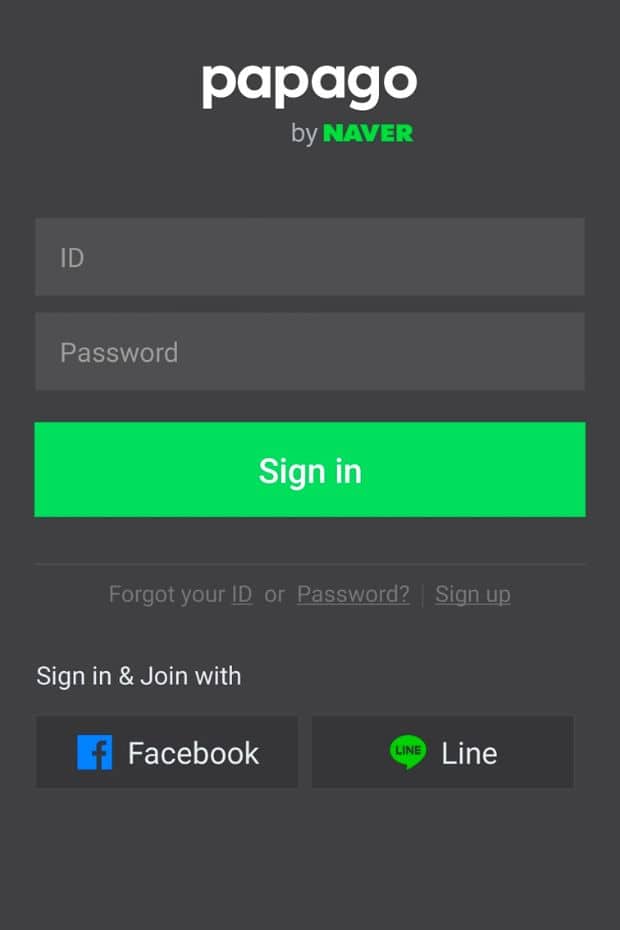 To sign up for a Naver Papago account, you will need to have an email address and phone number. Select 'Sign In' at the top of the sidebar on the app and then select 'Sign Up' under the large green Sign In button to create an account. You can also log in with a Facebook or Line account.
The first step of creating a Naver Papago account is to accept the terms and conditions. Next, enter your preferred username and password, followed by your personal details such as name, date of birth, gender, and phone number. These can be seen in the images below.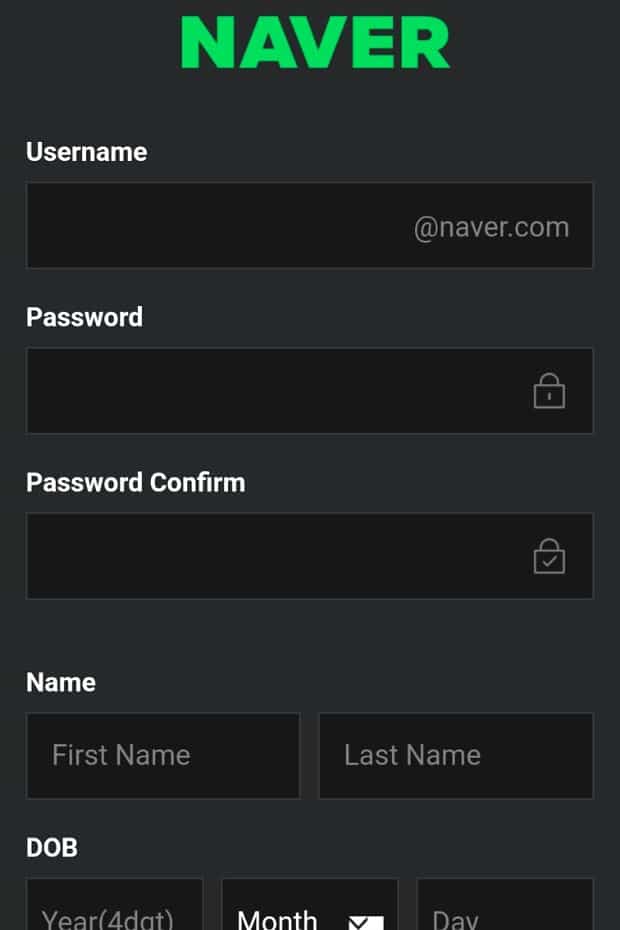 ---
You don't need to have a Korean phone number to create a Naver Papago account, you can use a phone number from any country. However, you will need to be able to receive a verification code to activate your account, so you will need to have a network connection to receive messages.
After you verify your phone number, you can finish the account creation by clicking the large green Sign Up button. Your Naver account should now be activated and you can use it to log into Papago and get the full set of features from this Korean translation app.
Problems like trying to use a Korean translation app without a Korean phone number is one of the reasons I recommend travellers get a Korean sim card when they visit Korea. A Korean sim card gives you a Korean phone number so you can fully use Korean apps. If you want a Korean sim card, order one for collection at Incheon Airport or to collect in Seoul or Busan.
---
What Else Can You Do With Papago?
There are further features to the Papago app not mentioned above. One of the most useful is the Papago Mini function which allows you to place a floating widget on your phone's home screen so you can translate text, voice, or an image instantly. This is useful when travelling around Korea.
New features of Papago include the 'myEdu' section, which allows you to learn English, Chinese, or Japanese with Korean. This looks like it will be useful for studying between those languages with Korean. There's also a study camera on the home screen to take a photo of study materials (or upload them) and to make your own notes, flashcards, and to translate them instantly.
The Papago app is moving beyond simple translation between Korean and other languages and appears to be becoming a tool for learning Korean through self-study. Even if you don't plan to study Korean through Papago, Papago is definitely the must-have translation app for travelling in Korea.
---
Why I Recommend Papago For Travelling In Korea
As I live in Korea, and I'm not yet fluent in Korean, I use the Papago app all the time. Relying on translation apps can be a double edged sword, something I talk about in my article about whether or not you need to learn Korean to live in Korea successfully. Papago is on the front screen of my phone as I always need access to it. I use it a lot, especially in these situations:
Translating signs and notices in various places.
Communicating with my coworkers, especially about work matters.
Translating text messages and emails from Korean to English
Checking Korean websites to find information.
Translating into Korean when dealing with banking matters.
There are lots of other times when I use Papago, but those are the most common. Expat life in Korea is much easier with apps like Papago and allows me to have conversations, solve problems, find information, and learn about what's going on much more easily. I'd be lost without it.
For travellers coming to Korea, Papago should definitely be one of the first apps you install on your phone. There are lots of English translations in Korea, but you're almost certainly going to need to translate a bit of Korean as well, especially if you travel out of the big cities.
If you want to make friends and a make a good impression with the locals, then learning or using a few phrases when you travel Korea will make a big difference. You can use Papago to speak to others, thank them for their help, ask for help, and navigate transport signs, menus, and shop signs.
Overall, Papago will be an essential app for travelling in Korea.
---
Useful Apps For Travelling In Korea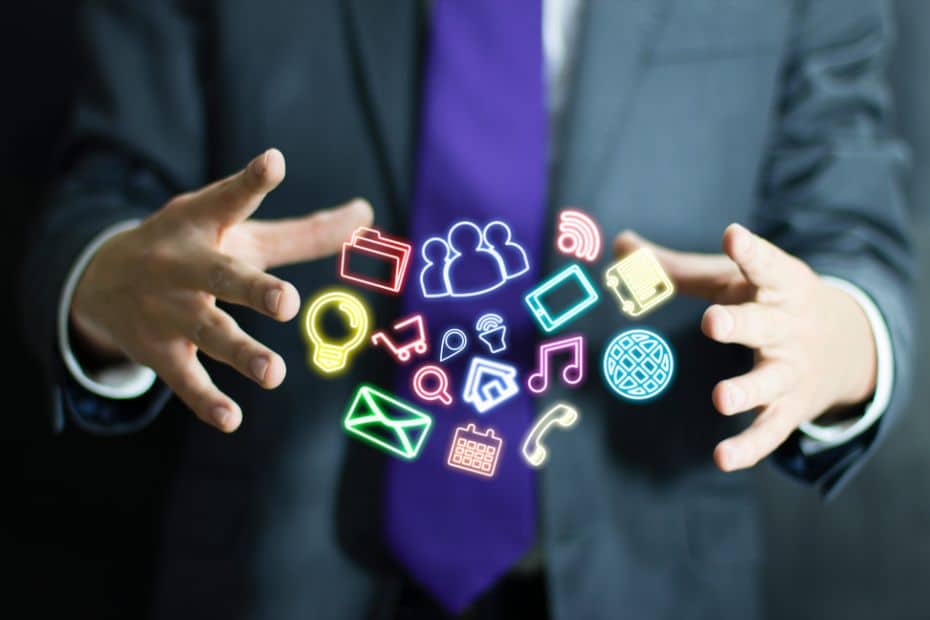 Besides Papago, there are several other apps that will make travelling in Korea a lot easier and save you time, money, and hassle. I've covered these in my South Korea travel guide, which includes lots of really useful information about phones, Internet access, apps, and lots more.
Here are some of the apps I recommend for travelling in Korea and what each one does.
Kakao Taxi – book taxis anywhere in Korea.
Kakao Talk – Korea's most popular messenger app.
Naver Maps – most reliable map app for Korea.
Coupang Eats – food delivery to your location.
Korail Talk – official app for booking train tickets in Korea.
Seoul Subway – plan routes and check subway times.
Klook – manage tours and bookings from this great tour company.
Unlike Papago, several of these apps will require a Korean sim card to use as you need to register a Korean phone number before activating the apps. It's possible to use Kakao Taxi without a Korean phone number, something I've helped many people with in my article about using Kakao Taxi.
---
FAQs About Using Papago Korean Translation App
Finally, here are a few FAQs about how to use the Papago Korean translation app when travelling in Korea, in case the above information didn't cover enough for you. If you have any other questions you'd like to ask, feel free to leave a comment.
What's the best Korean translation app?
Papago is considered the best Korean translation app as it is uses neural machine translation to improve the accuracy and relevance of the translation results it provides. The Papago app can translate between Korean and a dozen other languages, including English, Chinese, and Japanese.
Is Papago better than Google Translate?
Due to Papago's focus on translation between Korean and just 12 other languages, as well as being created by a native Korean speaking company, the accuracy of Papago when translating to Korean is considerably higher than Google Translate. It also uses neural machine translation to improve accuracy as more and more people use Papago to translate Korean.
Is the Papago app free?
The Papago app is completely free to download and use. It is not necessary to create an account to use Papago, but you can create a Naver Papago account to get additional features from the app. Even without logging in with a Papago Naver account, it is possible to translate voice, conversations, web pages, and text between Korean and 12 other languages.
Can I translate Korean signs with Papago?
Papago allows you to translate Korean words, images, websites, and spoken voice. To translate Korean signs with Papago, open the home screen of the app and select image translate. The app will take a picture of the sign and provide translation of any Korean words in the picture.
Is Papago Korean translation reliable.
Korean translation by Papago is considered to be one of the most reliable ways to translate between Korean and other languages. Papago was created by Naver, a Korean company, which understands the Korean language better as it is its native language. Naver has been operating dictionaries and translation services between Korean and other languages for many years.
---
Liked This? Pin It For Others
If you enjoyed reading this article, then please share this with your friends on Pinterest.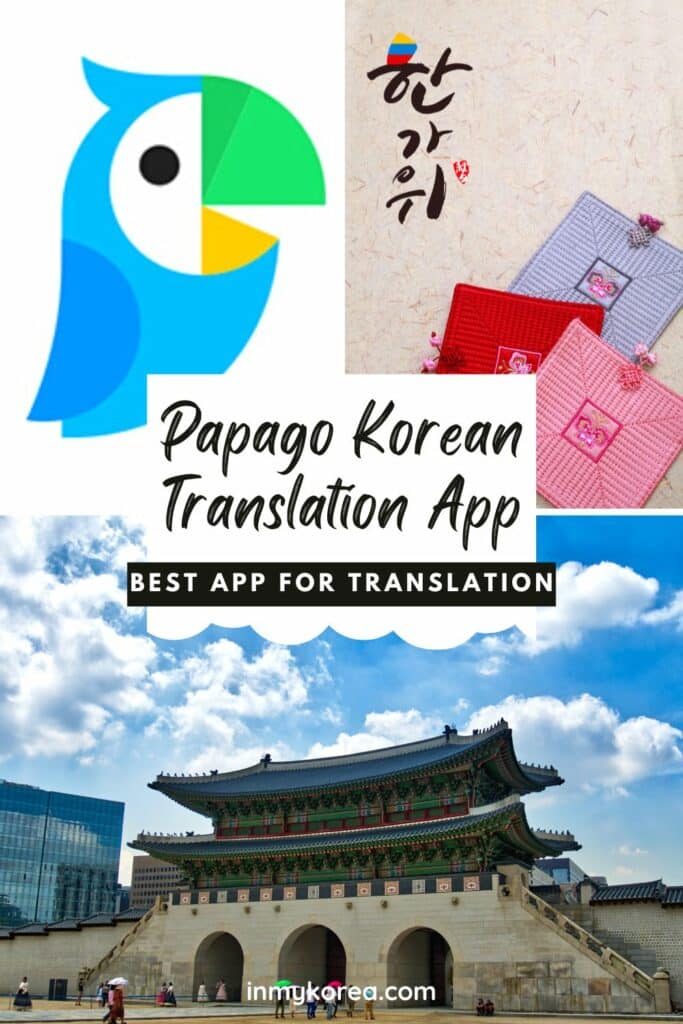 ---
Related Articles