What is it like living in Korea as an expat? Let me tell you of one of the countless unforgettable encounters I've had to illustrate why expat life in Korea can be such a wonderful, beguiling experience. This happened recently – in my 5th year of expat life in Korea – and shows you never really escape the fact you're a visitor in the Land of the Morning Calm.
The metal tongs are snatched from my hand as I gingerly, yet knowledgeably, poked at the sizzling samgyeopsal (pork belly) slowly cooking in front of me, taken by the aggressively kind ajumma (middle-aged lady) who doesn't trust me to cook for myself in her restaurant. She mutters to me in Korean several times whilst she turns, cuts, and tends to the meat, shaking her head every time I have thoughts of serving myself dinner.
When it's ready, she shoves the deliciously juicy smouldering meat in my direction, indicating that I've been given permission to eat a meal I've enjoyed (and cooked) dozens of times. She doesn't believe this, of course. I'm a foreigner in Korea away from the main tourist areas and so I can't possibly know what I'm doing. I don't mind really, I'm happy for her to show her skills and prepare this mouth-watering meal perfectly for me. I probably would have burned it anyway.
Before she leaves, she remembers to instruct me on the finer points of Korean dining, by stabbing at the various other ingredients I should wrap together in the crispy lettuce leaf with her tongs, which she begrudgingly leaves behind. I'm free to indulge in one of my favourite traditional Korean meals, one that puts a big smile on my face (and a few more inches on my waistline).
I mix some soju into my beer, shove the lettuce-wrapped meat into my mouth, and smile as contentedly as you might do when enjoying a hearty home-cooked meal in the middle of winter.
Affiliate Disclaimer: This site contains affiliate links and I may earn commission for purchases made after clicking these links.
---
What's Expat Life In Korea Like?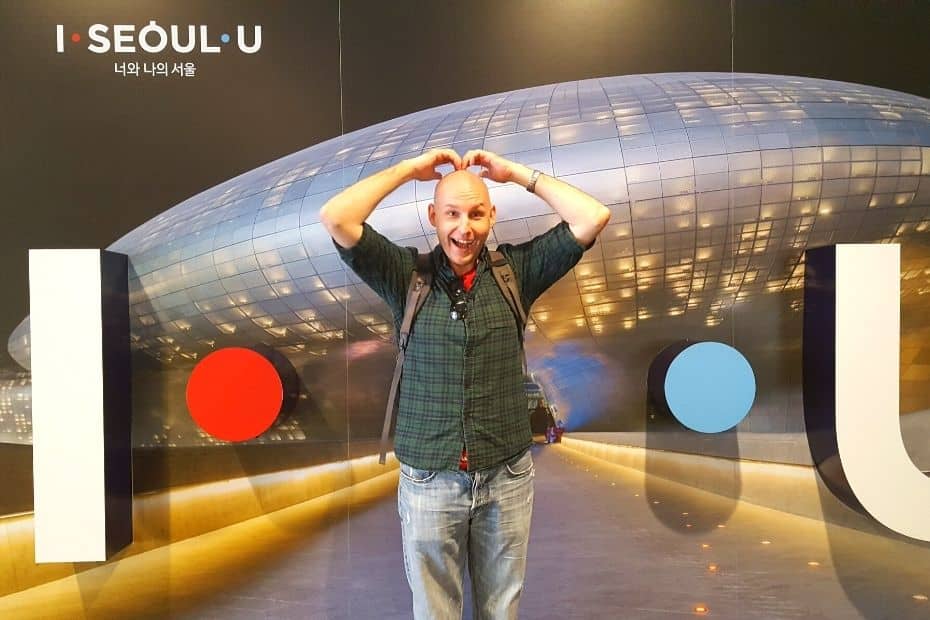 After more than a decade of living as an expat, with more than five of those years in Korea, I've built up a library of experiences – good, bad, and often strange. I want to share these with you, as well as my own insights into expat life in Korea (and in general) to give you an idea of what expat life can be like.
Of course, everyone's opinions and observations are different. My simple stream of experiences leads into the grander ocean of collective encounters, disasters, joys, memories, confusion, and wonder that makes up life living overseas.
If you want to know more about Korea, and what to expect from expat life in Korea, you should definitely check out this article about some fun Korean facts. Before I get into more personal stories, here's a brief overview of expat life in Korea.
---
Planning to visit Korea? These travel essentials will help you plan your trip, get the best deals, and save you time and money before and during your Korean adventure.

Korea Electronic Travel Authorisation (K-ETA): Most countries need a K-ETA to travel to Korea. Apply before you travel only with the Official K-ETA Site.

Staying Connected: Pre-order a Korean Sim Card or a Portable WiFi Router to collect on-arrival at Incheon Airport. Collection desks are open 24 hours. Alternatively, download a Korean eSIM for you travels.

Hotels In Korea: Staying in Seoul, I recommend Myeongdong (convenient), Hongdae (cool culture) or Gangnam (shopping). Find the best hotel prices across Korea with Agoda, Klook, or Hotels.com.

Incheon Airport To Seoul: Take the Airport Express (AREX) to Seoul Station or a limo bus across Seoul. Don't like carrying heavy suitcases? Book an Incheon Airport Private Transfer and relax to or from the airport.

Korean Tours: Find the best tours in Korea with tour companies that have a big presence in Korea, including Klook, Trazy, Viator, and Get Your Guide. These sites also offer discounted entry tickets for top attractions.
Seoul City Passes: Visit Seoul's top attractions for free with a Discover Seoul Pass or Go City Seoul Pass. These passes are especially good for families and couples visiting Seoul and can save you lots.

Transportation: Get a T-Money Card or WOWPASS to pay for public transport, including buses, subways, and taxis. For Korea's high speed trains, save money and get unlimited rides with a Korea Rail Pass.

Travel Money: Exchange foreign currency in Myeongdong or Hongdae money exchanges. Pick up a Wise, Revolut, or WOWPASS travel money card for the best rates and convenient card payments in Korea.

Flights To Korea: I recommend using flight comparison sites such as Expedia and Skyscanner to find the best flights to Korea from any country. Air Asia is a good option for budget flights from Asia.

Learning Korean: Want to learn Korean? I recommend a complete language learning course from 90 Day Korean or Korean Class 101 – both have well-structured lessons and lots of useful resources.
---
A Few Facts About Expat Life In Korea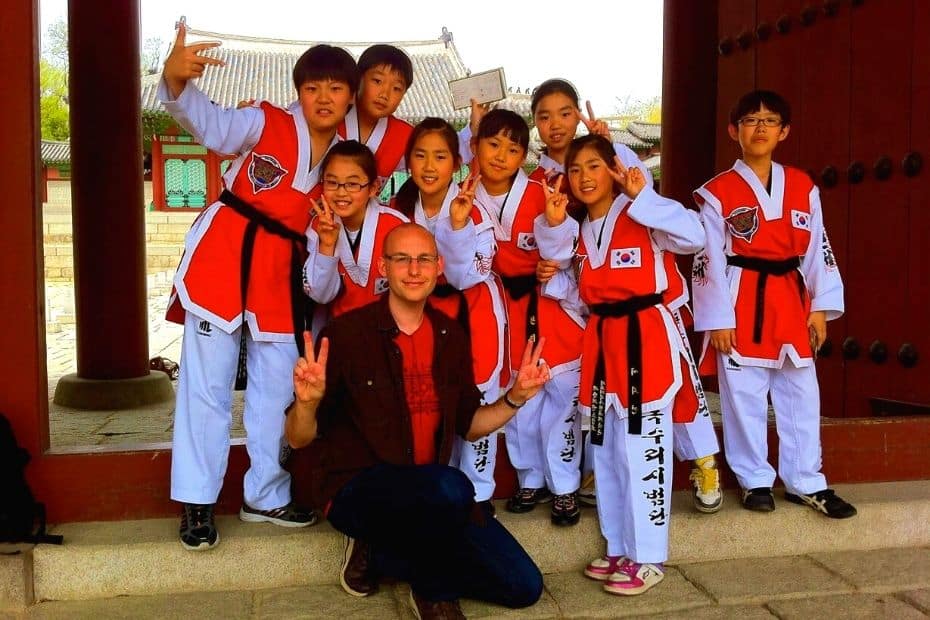 If you're considering becoming an expat in Korea, you're certainly not alone. There are a lot of us over here from many different countries, doing a wide range of jobs, or studying in some of Korea's innovative and welcoming universities. Despite Korea being an extremely homogenous country, about 3.4% of the Korean population are foreigners.
From US soldiers keeping Korea safe in army bases across the country, to migrant workers, english teachers, and other nationals with a love or connection to Korea, there is an eclectic mix of people living in Korea as expats.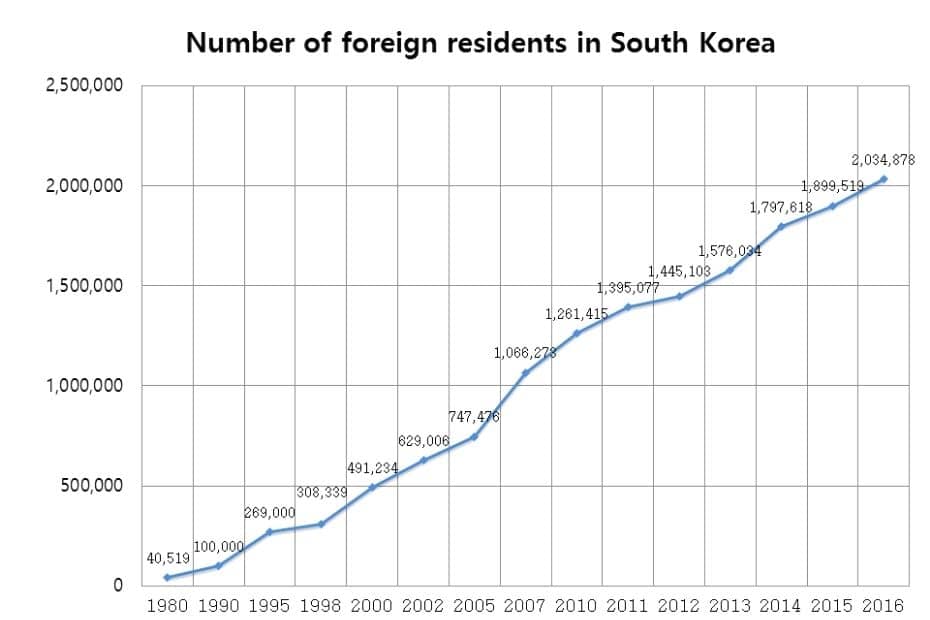 As you can see from the charts above and below, the number of foreign residents living in Korea surpassed 2 million a few years ago and is now over 2,500,000, according to the latest statistics. The vast majority of these expats in Korea are from Asia, with more then 1 million of them being from China originally. There are nearly a 1/4 of a million people from the US here, too. The majority of people living in Korea as an expat live in or around Seoul, almost 60% in total.
2022 Update: Due to the coronavirus pandemic, the number of expats in Korea has dropped dramatically and now stands at only 1,960,000 as of January 2022. Find out more about how many foreigner live in Korea.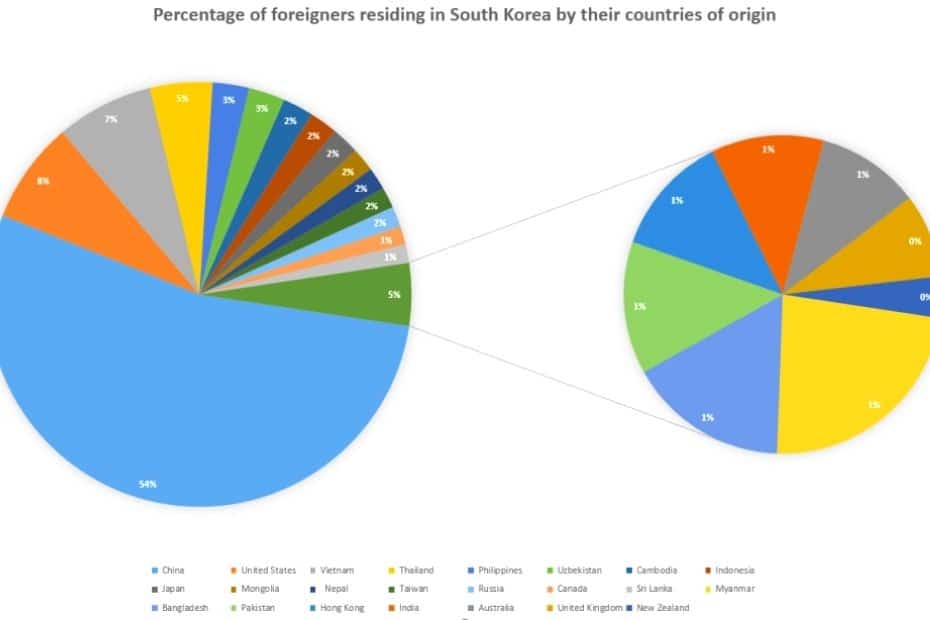 For Western expats from native English speaking countries, including the US, UK, Australia, New Zealand, Ireland, South Africa, and Canada, there are lots of jobs teaching English in Korea. There are approximately 24,000 expats teaching English in Korea now, with many arriving or departing each year.
If you're from one of those countries, find out how to start teaching English in Korea.
The final fact is that expat life in Korea is awesome and there definitely aren't any problems at all.
Fact…
Okay, that's a lie, but life is as good as you make it and there are certainly lots of chances to have an incredible expat life if you want to (although life is not always rosy).
Here's how I ended up in Korea and a little bit about my life as an expat.
---
My Situation Living In Korea As An Expat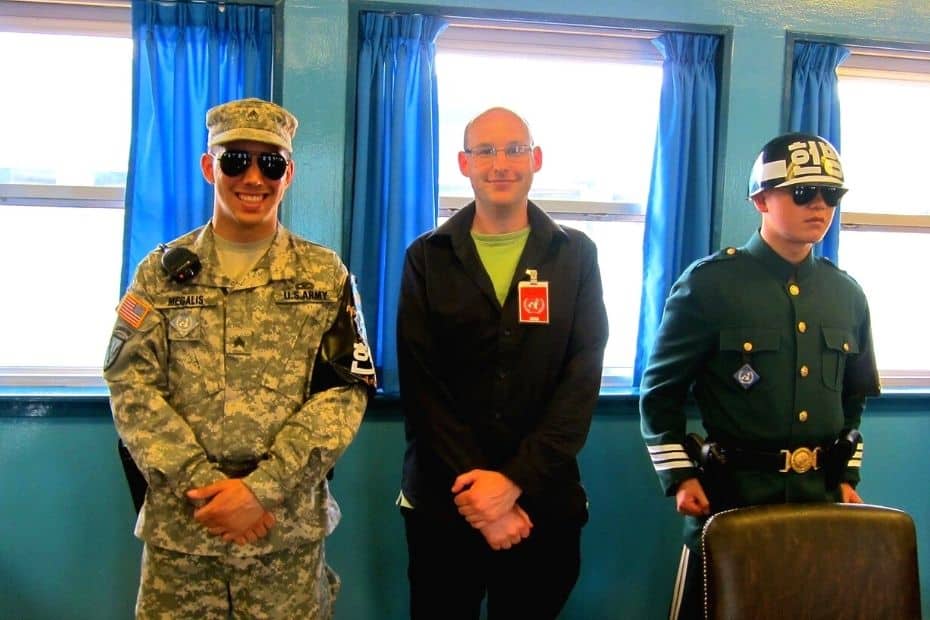 It was a sweltering afternoon in August, with temperatures approaching apocalyptically hot when I arrived through the gates of Incheon Airport and started my journey in Korea. If you're not aware, summer in Korea is a monster and the temperature felt close to 40 degrees Celsius, with high humidity and sweat forming in seconds.
Why was I stepping into this inferno after a year of enduring the abuse of near-endless summer in Hong Kong? Many reasons, not least the sense of adventure that I always feel when I move somewhere new, and the challenge of learning and embracing a new culture and country.
I was also maybe running away from Hong Kong, a country I never really felt settled in, but that's another story. Anyway, I was ready for expat life in Korea and eager to explore and learn more.
So what have I been doing here?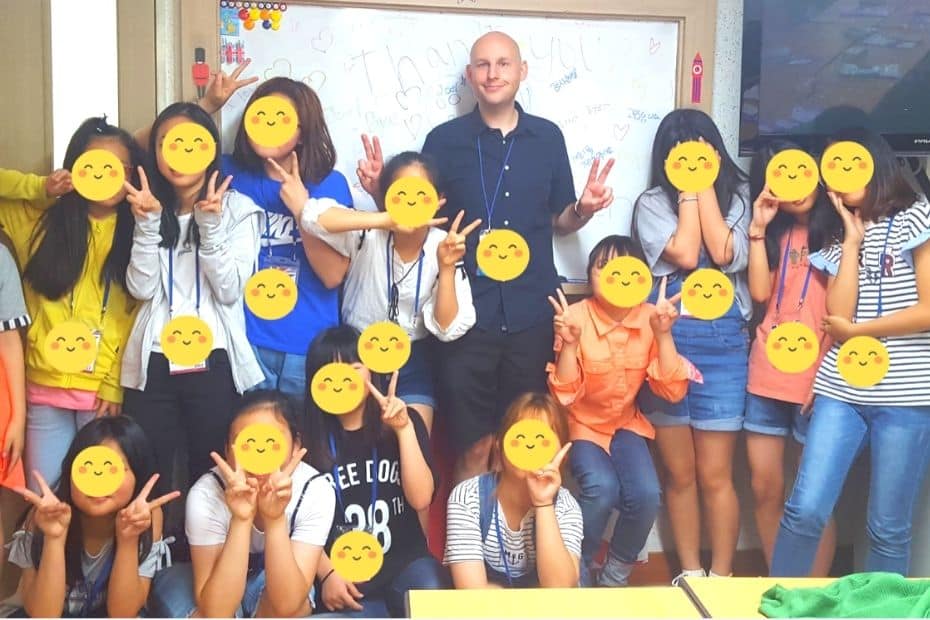 I've been teaching English to some incredible students for the last 5 years and now answer to the name Joel Teacher more than anything. Well, since moving to a university, that's now Professor Joel, which sounds a bit better.
It's been a great experience that has allowed me to save a lot of money (got to pay for all this travelling somehow!), make some awesome friends, and indelible memories.
If you're interested in knowing more about life teaching in Korea, I have some articles about my expat life teaching English in Korea and how to apply for EPIK Korea.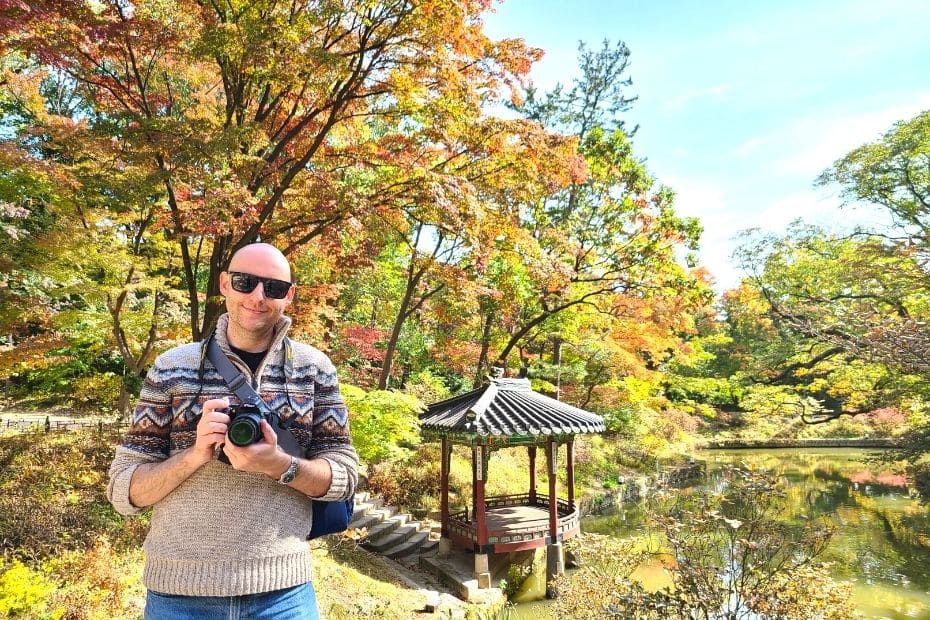 Although I'd only planned to stay for a year, 6 years later and I'm still here and, like many expats in Korea, I seem to have decided to settle down a bit. Living in Korea as an expat has given me the chance to travel within the country and experience some great festivals, eat lots of delicious food, and improve my Korean skills.
However, expat life in Korea is a lot more than just having fun and seeing new things. There are real life issues to deal with and the ride is not always smooth, especially when you don't understand the local language, things don't make sense, or the weather gets you down.
My point is living the expat life, in Korea or elsewhere, has good days and bad days. It's a life I've chosen and one I have few regrets embarking on, but it's not always easy. Would I give it up and go back to England? Probably not any time soon.
If you want a different perspective into expat life in Korea as an expat, then be sure to read more about living abroad in Jeonju.
If you want to know what I find so great about living in Korea as an expat, then keep on reading.
---
What's Great About Expat Life In Korea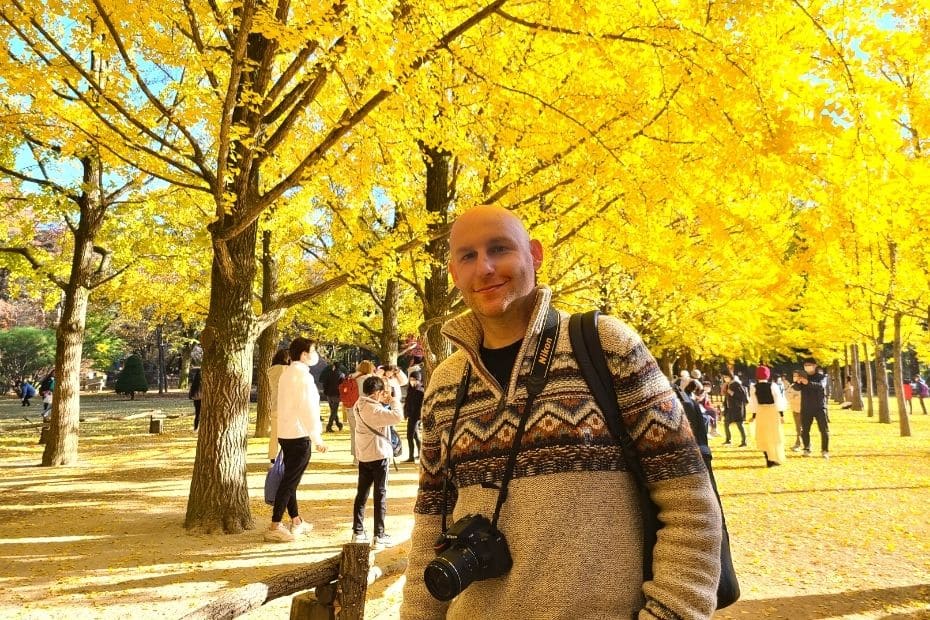 As I walked the streets of Seoul people waved and cheered my every step. Locals gasped and complimented me on my handsome good looks and everyone wanted to be my friend. Every meal was incredible, days were sunny and peaceful, and I was never in want of company or entertainment. Within a few months I'd become something akin to a local celebrity, with people requesting my 'sign' (Konglish for signature), and life had never been better.
You can probably tell that I'm being a tad silly, but these exaggerations hide half-truths and honest interpretations of how life feels when you start living life as an expat. Even more so if you're a teacher and have dozens of wonderfully adorable kids all rushing up to you with their excited puppy-dog eyes, telling you how unique and interesting you are (which you are).
I'm going to go ahead and say it, Korea is one of the best places to live in the world. Of course, there are plenty of other great places to live in the world that I might not have experienced yet, but of the places I have, Korea is one of the best.
An amazing thing about starting life as an expat in Korea, or other countries (I had the same in Japan), is that you see everything through new eyes and the whole world seems incredible. Standing out from the locals and experiencing new sights, sounds, smells, and tastes every day is simply euphoric. Perhaps this is more pronounced when you travel far away, to a new continent with new people and a new type of language.
Honestly, I could rant on for ages about those first few months and all the amazing experiences I've had, but they don't last. The honeymoon phase is awesome, but it's temporary. The things that make expat life in Korea so meaningful and worthwhile for me are often the little things in life.
The things that bring you small doses of joy from time to time, wash away the fatigue from misunderstanding some cultural faux pas, or make you remember why you got on that plane and left your old life behind.
Therefore, here are my top 5 things that are great about expat life in Korea after the honeymoon is over. There are more, sure, but these 5 should give you an idea of why you might want to consider jetting to Korea to begin your own expat life:
---
1: Always Something Great To Eat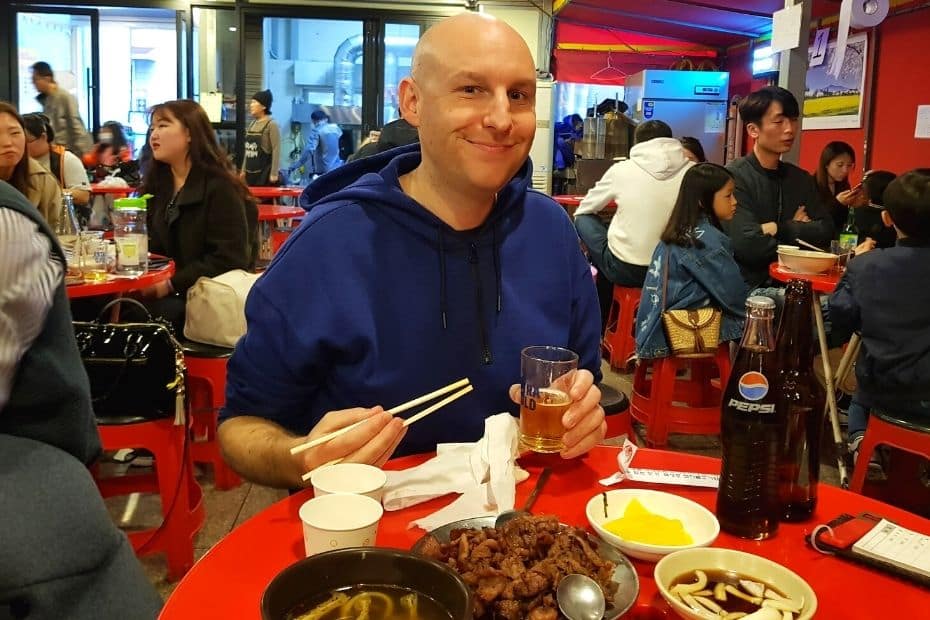 If you've been to Korea before then you'll know there is so much great food to enjoy, from modern street food to classic Korean dishes. Korea's unique fare has developed from a love of spicy peppers, rice cakes, and other local ingredients, as well as embracing tastes from around the world. Walk around the traditional markets in Seoul and you'll see irresistible street food that'll make your mouth water.
Stay longer as an expat in Korea and you'll see beyond these simple treats, however. You'll find dishes that most tourists never bother or know to try, such as gamja-tang, kimchi-jeon, memil-guksu, galbi-tang, and many other amazing dishes I'd wholly recommend.
No matter where you are in Korea, you'll be able to find some fantastic meals at great prices, even as low as $5 for a full meal. If you're in Daejeon, let me know and I'll tell you where to get all-you-can-eat Korean BBQ for $10!
Get away from the main touristy areas and check out the small Korean restaurants that look intimidatingly local and basic – they'll have the best food. These are also the places where a friendly ajumma might try to feed you dinner and give you a VIP service. If you're worried about being able to order food, check out my guide to Korean phrases that'll save your bacon.
---
2: Really Easy To Travel In Korea & Beyond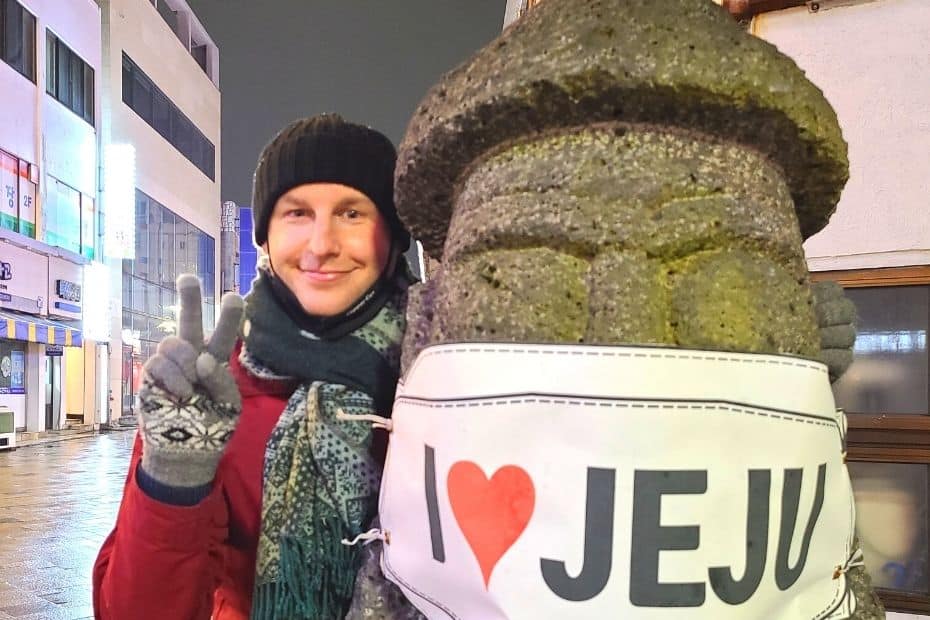 I'm a traveller at heart and I love to explore as much as possible. Living in Korea hasn't stopped this, it's only made it easier. Korea is connected by a high speed train network known as the KTX, has thousands of buses that go to the most remote places, and the big cities have great public transport options. This allows me to get to the mountains, beaches, and far away islands without a car.
Not only that, travelling in Korea is really cheap. I can travel to Seoul and back from Daejeon (140km one way) for about $10 each way. I used to pay that travelling within London! Prices are incredibly low for public transport, with the average ticket price for a ride on a bus or subway being 1,250 won if you have a T-Money Card (which you should definitely have). Even taxis are cheap in Korea, much cheaper than Japan or England.
Living in Korea is not just convenient for travelling internally. Incheon Airport provides a gateway to the rest of Asia and further abroad. There are a lot of budget airlines that fly within Korea and beyond. During normal, non-pandemic times, you can travel far and wide without paying much. For example, you can fly to Japan, China, Thailand, or even the Philippines for less than $100 each way.
For some ideas about travelling in Korea, check out these 50 Unique Korean Experiences.
---
3: Life Is Safe & Free From Harm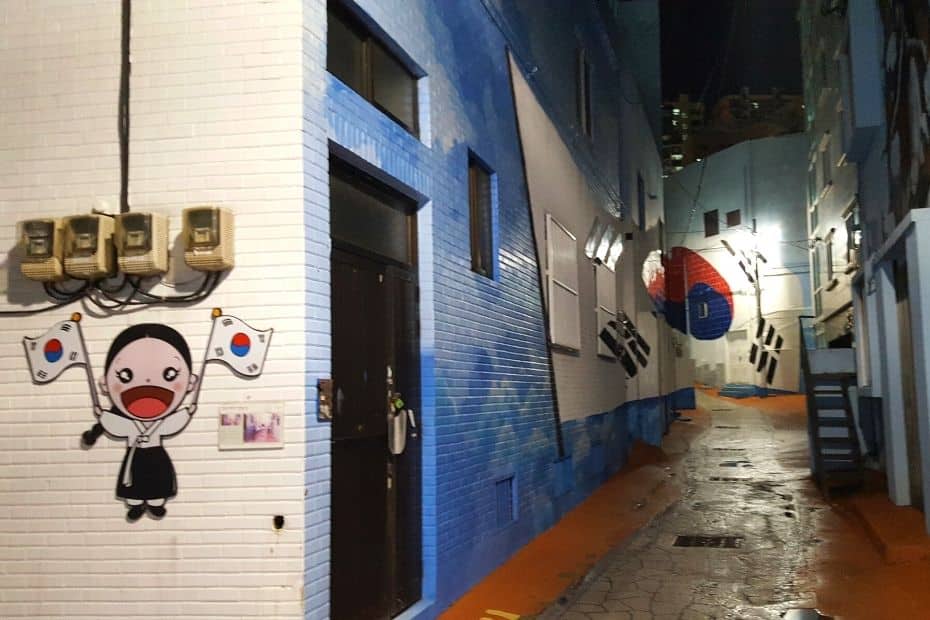 Korea is generally recognised as a very safe country and when living in Korea as an expat I've rarely felt threatened or in danger. I've only ever felt this safe in Japan, which has a similar culture and sense of civil peace that stems from Confucian ideals of harmony and community. Yes, I just summed up a lot of Korean culture in one sentence there.
It's perhaps easiest to say that people in Korea don't like to publicly cause offence or embarrassment for others. This means people aren't typically confrontational, teens don't go around in gangs looking to antagonise anyone, and people aren't throwing abusive comments at you while you walk down the street.
The risk of violent crime in public is extremely low, too. If you've ever been mugged, you'll know how important that is. That's not to say there aren't crimes in Korea (cyber crimes & corruption are big issues), but for the average expat in Korea you won't feel physically threatened. That being said, be sensible when you're out, especially if you're going clubbing or drinking lots.
Yes, the issue of being excluded and mistreated as you're a foreigner is significant, which I'll discuss later.
If you're interested in knowing a bit more about Korean Culture And Etiquette rules, then please read my guide to Korean etiquette. I cover some of the basic ideals of Korean culture and you might understand a bit more about why Korea is such a safe country.
---
4: Your Money Goes A Long Way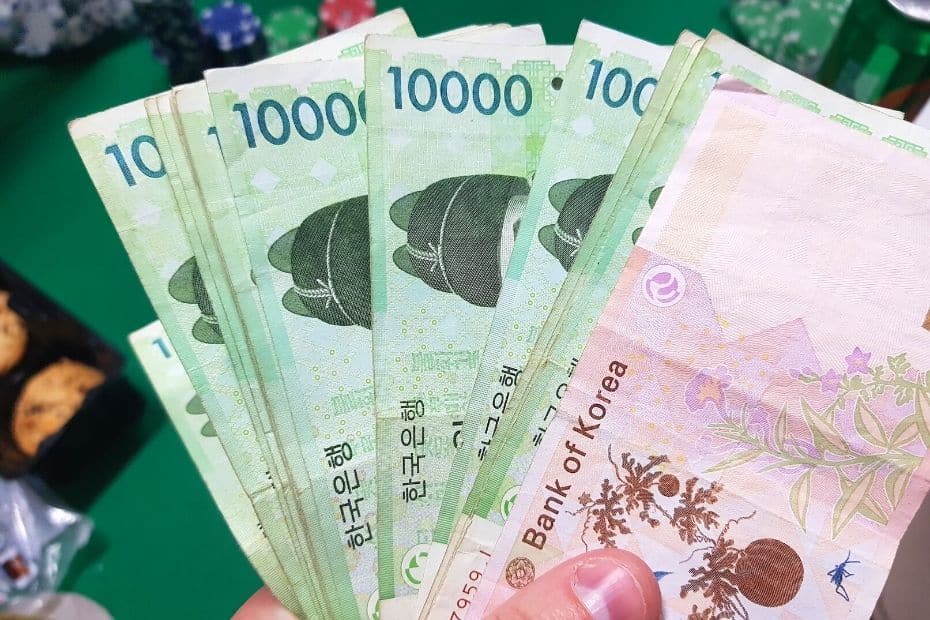 Expat life in Korea is relatively cheap and I feel like I have a lot more disposable income after tax and bills than I have in other countries. I'm not saying this as one of those rich expats working for a Global 500 company who are earning twice their normal salaries because they're working overseas, but as a humble foreigner teaching English in Korea.
The cost of living is low for many things, including rent, food, transport, and clothing. This is relative to the country you're from, so maybe a few figures will help you see what I mean. My costs per month are:
Rent – $400
Bills (gas, electric, internet) – $150 – $250 (depending on the season)
Transport costs – under $3 per day for two journeys
Food – $400 – $600 (depending on how often I cook at home)
I won't say what my income is, but the average entry-level salary for English teachers in Korea starts at $2,000 per month. Clothing, drinking, travel, and entertainment can be cheap or expensive, it all depends on your tastes.
Expat life in Korea can get very expensive if you don't adapt to the local culture and foods. I see plenty of expats in Korea who refuse to eat Korean food or cook for themselves and spend a fortune on foreign foods. You really don't need to. As I mentioned, Korean food is amazing (fact) and a lot cheaper than imported goods.
These lower costs of living means that you can save a lot of money, which helps you travel to all the other awesome countries nearby, which is why you'll see a lot of expats in Korea head over to Thailand for winter, Japan for spring, and backpacking for months after they leave Korea.
---
5: You Get To Be Part Of Things All Year Round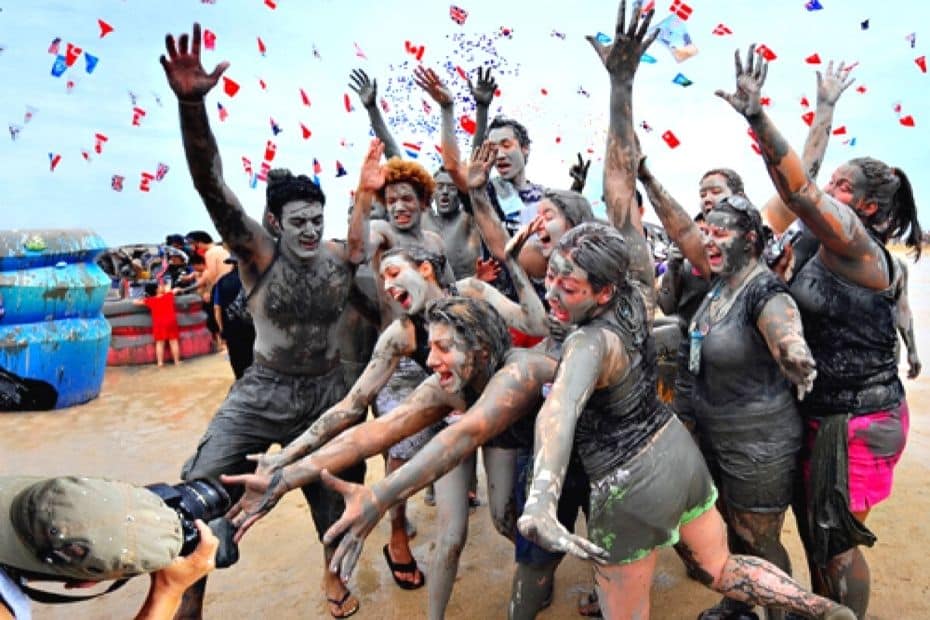 Longing to experience days splashing through snow in Seoul, seeing cherry blossoms bloom, joining some awesome summer activities, or watching beautiful autumn leaves fall? As an expat in Korea you can.
Most people only get to see a small part of a country when they travel, hoping they can time their trip with a festival or special event. Expat life in Korea allows you the freedom to travel and make plans for loads of amazing activities throughout the year (global pandemics notwithstanding). You can experience firsthand all the different seasons, events, foods, activities, and more that only happen at certain times each year.
This is one of the reasons that I prefer being an expat to a tourist. You can develop an appreciation of the changes that occur and see people and places changing with the weather. Sampling dishes that are only available in winter, or hitting Korea's beaches when it's warmer, is part of the reward of expat life in Korea.
Furthermore, you get to be part of the community in Korea. You can join clubs, learn new skills & hobbies, make friends, go to private parties, stalk your favourite celebrity with other like-minded people, or simply sit by and watch what's going on around you. These things are unavailable to tourists. To really get to know a country, you have to live there for a while.
---
Are These The Only Benefits To Expat Life?
I've tried to limit this list to things that are unique about expat life in Korea, instead of general expat life. Typical benefits of expat life include challenging yourself more, developing as a person, learning a new language, finding new things to enjoy, and changing your outlook on life.
Another unexpected benefit of expat life is the appreciation of things that you've left behind. You'll suffer from culture shock sooner or later and pine away for those things you miss back home.
Later, that develops into an understanding of what you don't have in life and the good sides of the country you left behind. Not everyone develops this, but if you look at your life from time to time, you might find you miss things you didn't realise were important to you.
And with that in mind, it's on to the challenges of living in Korea as an expat…
---
Challenges Of Expat Life In Korea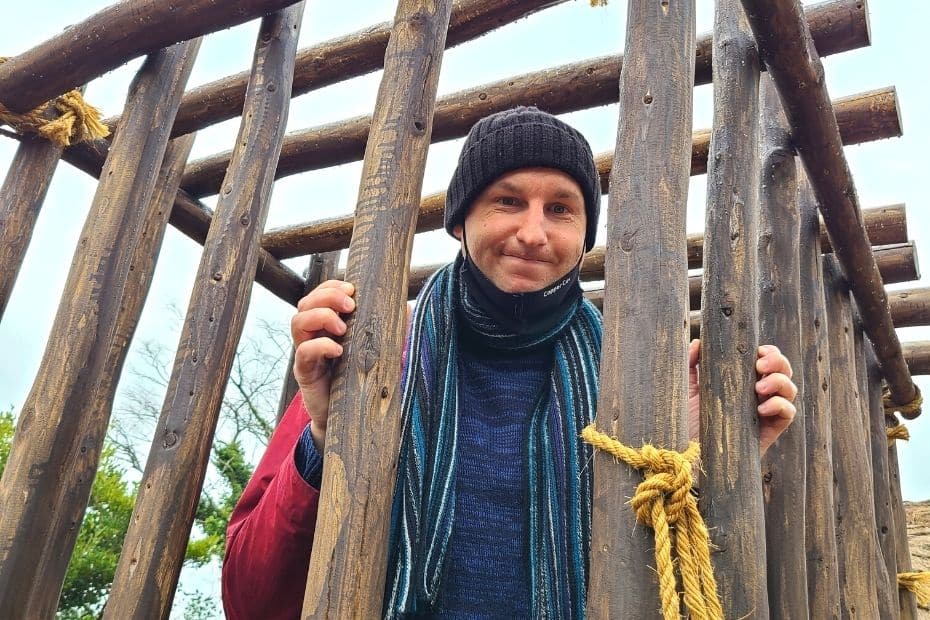 Ever the optimist, these are challenge, not problems. Hopefully you can overcome them, but they take a positive attitude and some time and effort. For example, if you don't bother learning the language, you can't blame anyone but yourself if you've no idea what's going on.
I don't want to get bogged down in focusing on the negative side of expat life in Korea, so I'll try to keep these points short. Again, they are often not as bad as they seem and you can work around them.
Without further ado, here are my 5 biggest challenges of living in Korea as an expat:
---
1: Understanding (And Tolerating) Cultural Differences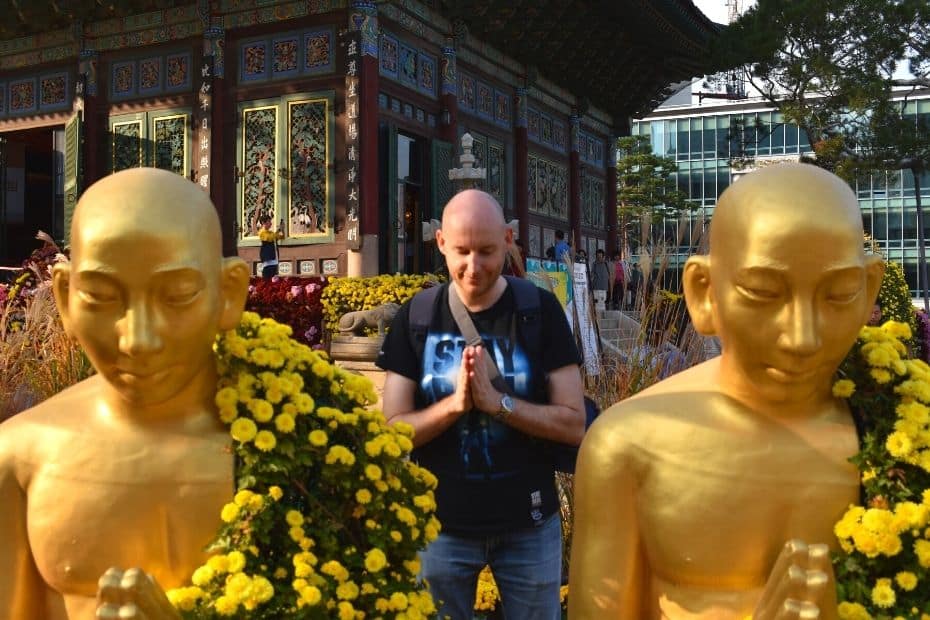 This is a massive issue when living in Korea as an expat. One I could probably write a book about. Korean culture is wildly different from Western culture, and many cultures around the world.
You can learn about culture, study it in a book, and experience it when you travel, but you probably still won't understand it. Culture flows so deeply through the hearts and minds of the citizens of a country that you'd need to spend a lifetime doing autopsies of every interaction here to really comprehend it. Even then you'd find things you don't get.
This can be very frustrating at times when you accidentally (or intentionally) go against what is expected culturally, or people behave in a way that seems to make no sense to you. I'm not saying one culture is wrong or right, but the clash between beliefs and ideals can lead to problems for expats living in Korea.
Again, I don't want to go into this issue too deeply in this article. I'll try to paint a clearer picture in future posts about Korean culture. Just know that cultural differences are probably the hardest thing you have to overcome as an expat in Korea. But they can be overcome, as long as you're willing to make an effort to understand them.
For those who are looking for love in Korea, you should consider some of the Dangers Of Dating In Korea, too. If you want to learn more about the subtle, often hidden aspects of Korean culture that are coming to the fore through modern Korean literature, check out these excelled Korean novels in English.
---
2: The Language Barrier Can Be Hard To Overcome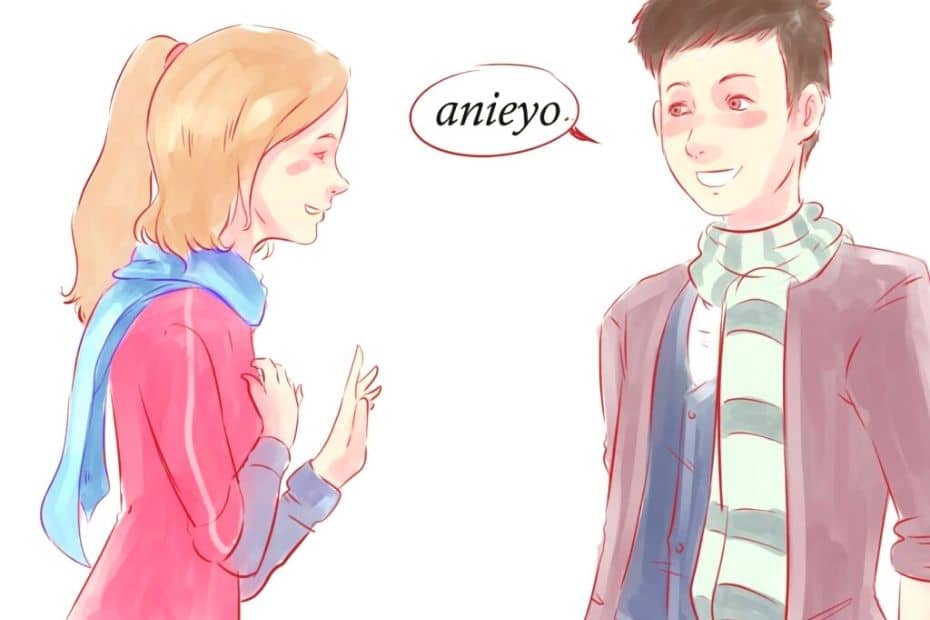 This is definitely a challenge and one you can overcome with a bit (okay, a lot) of effort and determination. I'll admit, I'm far from fluent in Korean, but the more I learn, the less this is an issue. Learning the local language isn't always necessary as a tourist, but when you plan to be an expat, it's kind of essential.
In Seoul you can get away with a low level of Korean as there are a lot more tourist-friendly areas and people will be exposed to English and other languages a lot more. However, if you plan to live outside of the capital, then the language barrier can have a big impact on your life.
Fortunately, modern technology makes living in Korea as an expat a lot easier for those who don't know Korean. You can hide in your apartment and order food to be delivered, translate things you want to say, and use English apps to get around.
But you're never going to enjoy the 5 great things about expat life in Korea that I mentioned before without some language skills. You can make local friends, but wouldn't it be better to be able to share jokes in both languages?
Don't you want to know what all those strange items are on the menu besides the few that you've already heard of? Isn't it fun to visit non-touristy areas and ask for recommendations from the locals? How can you explain why to the angry ajumma on the subway why you don't have your mask with you?
The answer is to learn some Korean. Not sure if you should Learn Korean To Live In Korea? Find out the answer in the linked article.
---
3: Locals Can Be (Often Unknowingly) Rude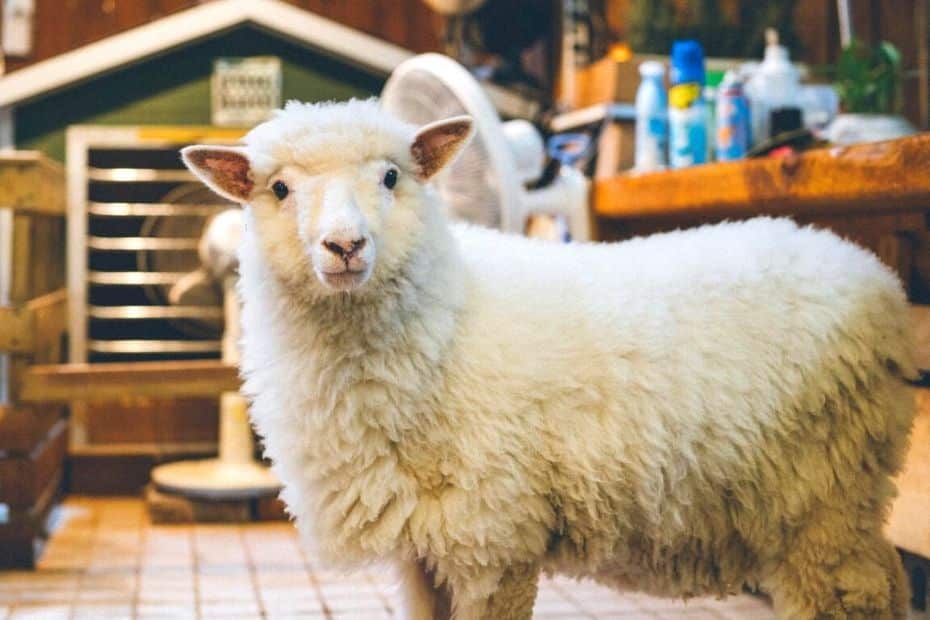 "How much do you weigh?"
This is a question I've had many times in Korea. How would you feel in this situation? Embarrassed? Slightly annoyed? Overweight (that's my usual feeling)? Questions like this are seemingly innocuous to Koreans but can be considered rude to expats in Korea. Other examples include asking about age, income, relationship status, and even blood type.
Perhaps worse than these questions are the looks, stares, and silent actions that illustrate a fear or unease around foreigners, one that Koreans may not even realise they're demonstrating.
Two common examples of this are as follows:
1: Children will stop dead in their tracks when they see you, mouth agape, shaking hand pointing in my direction as if they've seen an alien beam down in front of them.
2: Adults jump back in shock when I spring out at them coming out of the lift.
This isn't exclusive to Korea, I experienced the same as an expat in Japan. Worse, in fact, as I lived in the countryside. I know this stems from being an extremely homogenous country and me being tall, bald, and shockingly exotic looking.
To be honest, I've been living in Korea as an expat for long enough that this sort of thing doesn't really bother me any more. It's a little frustrating at times, but nothing more than that. I know that Korean people usually don't mean anything by it and it's often unintentional, especially from the kids. I only hope that with more expats in Korea each year, things will gradually change for the better.
---
4: Career Prospects Can Be Limited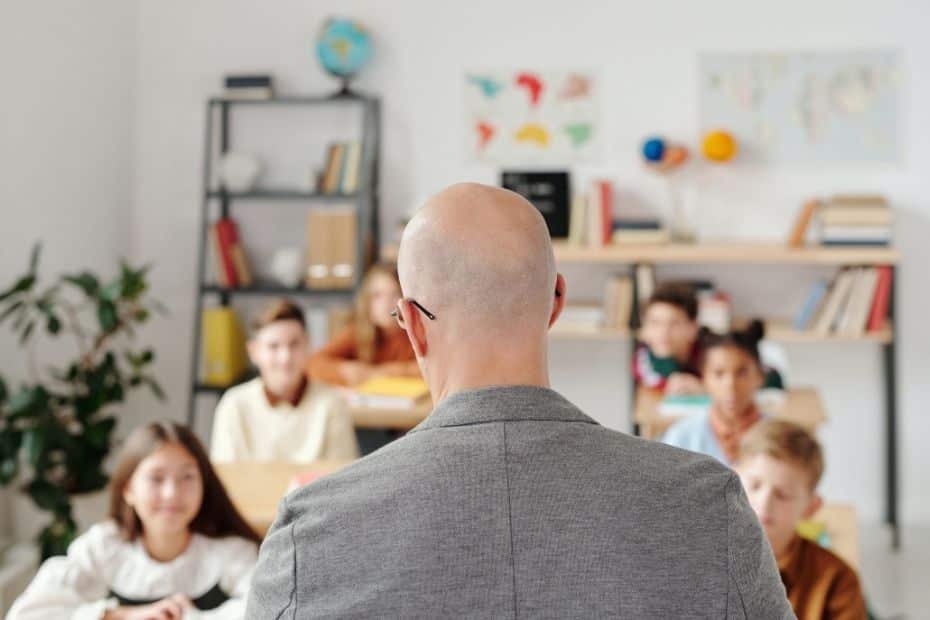 Teaching English in Korea is a great job for those straight out of uni, those who want a change from their normal job, or devout Korea-fanatics who want to live their K-dreams out in the real Korea. As I mentioned, the cost of living in Korea is low and you can live a comfortable life on your salary, as well as save a lot. However, as an expat in Korea, you're not likely to get rich.
I know that I'll never be up for promotion where I work and salary increases aren't going to happen. I can't apply to be a manager and I'll never end up as a principal at a school – not that I really want to be. There are opportunities in my field, and in other industries, but the chances are slim.
A lot of people who make it big in Korea tend to be independent – celebrities, YouTubers, professionals in some way that made it without rising up the Korean corporate ladder. There are people who have made it into large international corporations like Samsung, but for the majority of expats in Korea, like me, that's not really an option.
The challenge here is to find out where you can develop your career if you plan to be here for a long time. School teachers often move into university positions (as I did), or else set up their own private education businesses. If you learn Korean, there are definitely a lot more opportunities for you.
---
5: You're Not Korean (And Never Will Be)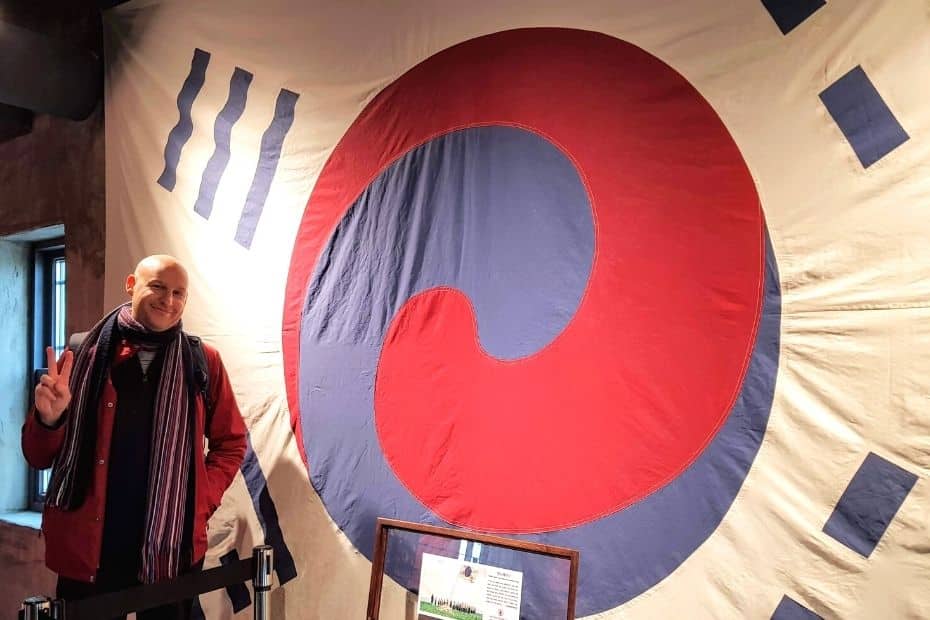 I know this can be hard to accept for some people, but if you're not already Korean, you never will be. Even with all that expensive plastic surgery. This ties in with my other points about cultural and language barriers, as well as the strange looks you get as a foreigner. Expat life in Korea can be challenging because you're an expat.
This point would be included in any post about expats in any country. This isn't a Korea-exclusive issue, but it is one you have to consider if you want to live the expat life in Korea. It's not necessarily bad, but you can feel excluded at times and when you're the only foreigner surrounded by locals you can feel overwhelmed.
There are some good sides to not being Korean in Korea. You're not always expected to follow the cultural rules and people are less strict with you than they may be with fellow Koreans. There are also plenty of Koreans who want to talk and make friends with you because you're not Korean, so it's a good chance to meet new people.
One last time, problems are often an issue of perspective. Play on your uniqueness and accept that you're different and you'll be happier as an expat in Korea. It's a strength you have to choose to use.
---
Things I've Learned As An Expat In Korea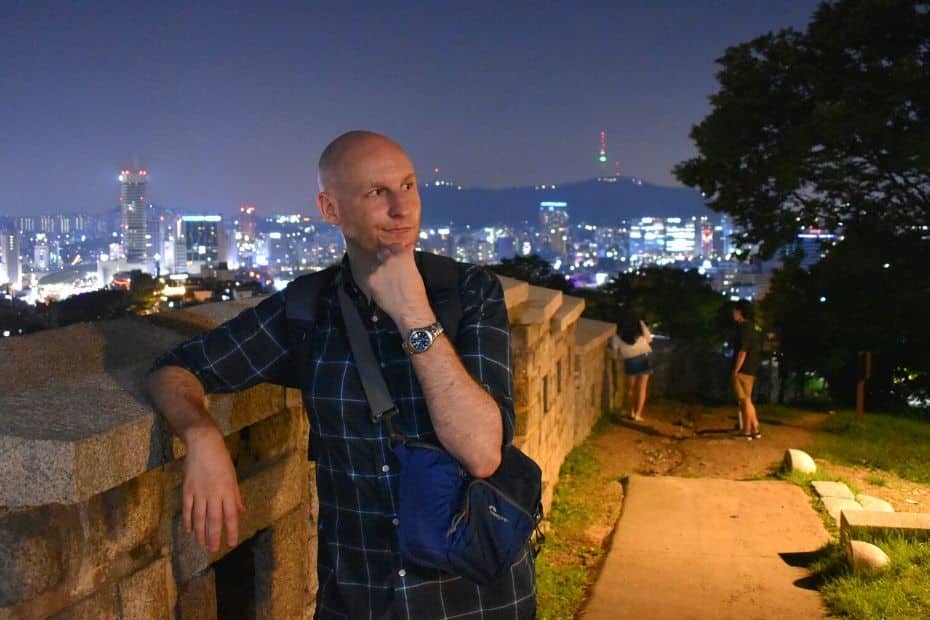 I've had a passion for travelling since my first overseas trip without my family when I was 16, and that grew and grew as I later travelled the world backpacking when I was 18, before I eventually made the move to expat life. Part of this passion comes from the ability to learn new things as I explore more of this world.
Here are a few pearls of wisdom I've learned from living in Korea as an expat (as well as from other countries). I hope these help you if you're considering making the move to expat life in the future.
You need to be patient and willing to adapt to the local culture.
Sometimes people don't understand what you're saying, be sure to speak slowly and clearly
A small effort to learn Korean culture and language goes a long way.
Group harmony is important – try not to be selfish.
When things get you down, indulge in your own culture
You will suffer from culture shock – it's inevitable.
Culture shock passes through different phases and things will get better.
You may be right in your country, but you can be wrong in Korea.
Expat life in Korea is rewarding if you make the most of it.
If you don't try something new, you'll never discover how rich life is.
Emergency savings are a must – you never know when you might have to travel suddenly.
People are friendlier than you think. Silence masks shyness more often than intolerance.
There are more than four seasons and you'll never adapt to them all.
There's nothing better than a home-cooked meal in your home country.
If you don't get out of your comfort zone, you'll never grow in life.
Invest in good bedding, such as an Emma mattress, as sleeping can be tough.
That last one is probably the most important thing about starting a life as an expat in Korea or elsewhere. It's not easy, but if you don't take a risk, you'll never find the rich rewards that expat life can bring. So, would I recommend expat life in Korea? You can probably guess already.
---
Would I Recommend Living In Korea As An Expat?
Yes. I would definitely recommend expat life in Korea.
There's a universe of possible adventures to dip into as an expat in Korea. You have the chance to learn about a new culture, language, people, and devour all the awesome food Korea produces. You can experience local traditions, festivals, celebrations, and customs. Maybe you'll see snow for the first time.
Lifelong friendships can be made among the smoky fires of a Korean BBQ restaurant. Or perhaps love will bloom for you in the heat of a humid summer evening as you walk along the shores of the Han River hand in hand with someone special. It's no exaggeration to say that anything can happen.
However, there's a huge caveat with all this that I can't emphasise enough.
You have to be willing to make an effort to understand the local culture and tolerate differences with your own culture.
No, you don't have to embrace Korean culture fully and act and do as Koreans do (I certainly don't), but you do need to be aware of it and tolerant of it when it gets you down or you don't understand it. If you don't, you'll be flying out with your bags hastily packed, grumbling about everything. I've seen my fair share of people like that and you'll never end up a happy expat if you do.
As with everything in life, the more effort you put into making your situation better, the more you'll get out of it.
I hope this has given you lots to think about. If you're thinking about moving to Korea to live as an expat, perhaps it's helped to convince you that it's a worthy risk opportunity to take.
There's only one way to find out of it's right for you.
---
Learn More About Life In Korea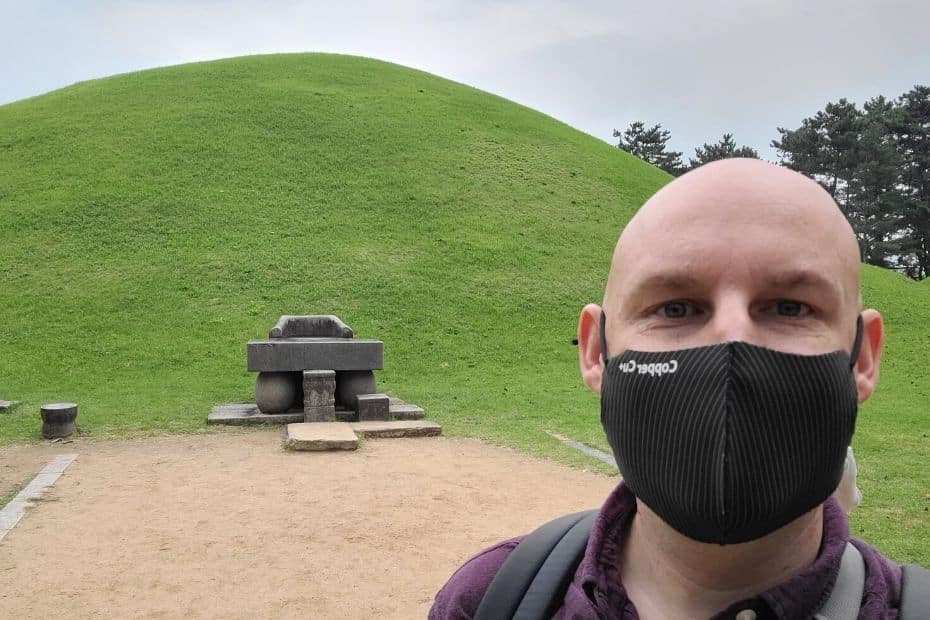 Are you interested in learning more about life in Korea? Then why not check out some of these other articles about life in the Land of the Morning Calm and other fascinating cultural insights into all things Korean.
Korean Fan Death Myth: Learn about the dangers of cooling electric fans and why Koreans believe that they can kill you.
Konglish Fails: A funny look at the world of Konglish and 60+ Korean signs that showcase the best and worst of Korean English.
Weird Korean Foods: Explore the good and bad of Korea's unusual culinary creations with these 20 strange dishes. Would you dare try any?
Pepero Day: Korea and Japan have a long rivalry in many areas. Did you know that also extends to thin chocolate biscuits?
---
Expat Life In Korea FAQs
Finally, here's a few FAQs about living in Korea as an expat, in case the above information didn't cover enough for you.
Why Should I Move To Korea?
Korea has a rich culture with lots of unique wonders to enjoy. Costs are relatively low, travel is convenient, mobile and internet coverage are some of the best in the world, and there is a lot of very delicious food to sample. There are lots of advantages to living in Korea as an expat, including the opportunity to develop new skills, learn a different language, and save money teaching English.
Do I Need To Be Able To Speak Korean To Live In Korea?
No. It isn't essential to speak Korean to be able live in Korea. However, knowing even a few essential Korean phrases will go a long way to helping you settle in and make friends in Korea. If you plan to live in Korea for more than a year, then I would highly recommend studying Korean and aiming to take the TOPIK exams. The more Korean you can speak, the easier it'll be to travel, make friends, organise your personal business, and find work.
How Can I Find A Job In Korea?
There are many options for foreigners looking for work in Korea. One of the most common positions for native English speakers is to teach English in Korea. You can apply to teach English with EPIK, the Korean government's nationwide scheme to place foreigners into public schools. There are other resources available online to find jobs in Korea. Expat life in Korea will be easier if you can speak Korean, and offer more career opportunities.
Can I Teach English In Korea?
Native English speakers from the USA, UK, Canada, Australia, Ireland, South Africa, and New Zealand can apply to teach English in Korea with EPIK, as well as in a private English academy, known as a hagwon in Korean. To be eligible to teach English in Korea, you'll also need a bachelor's degree in any subject and at least a 100 hour TEFL certificate.
Do I Need A Visa To Work In Korea?
Yes. You will need to apply for an employment visa to work in Korea. These are typically classed as E-type visas and cover various forms of employment, including professors & teachers, entertainers, professionals, and researchers.
Can I Save Lots Of Money In Korea?
Yes. Due to Korea's low cost of living, as well as relatively good salaries, it is possible to save money. The amount of money depends on your situation, with some people working as English teachers able to save more than $1,000 per month. Expat professionals working for large multinational companies may also get relatively higher salaries than they would do in their own country.
---
Liked This? Pin It For Others
If you enjoyed reading this article, then please share this with your friends on Pinterest.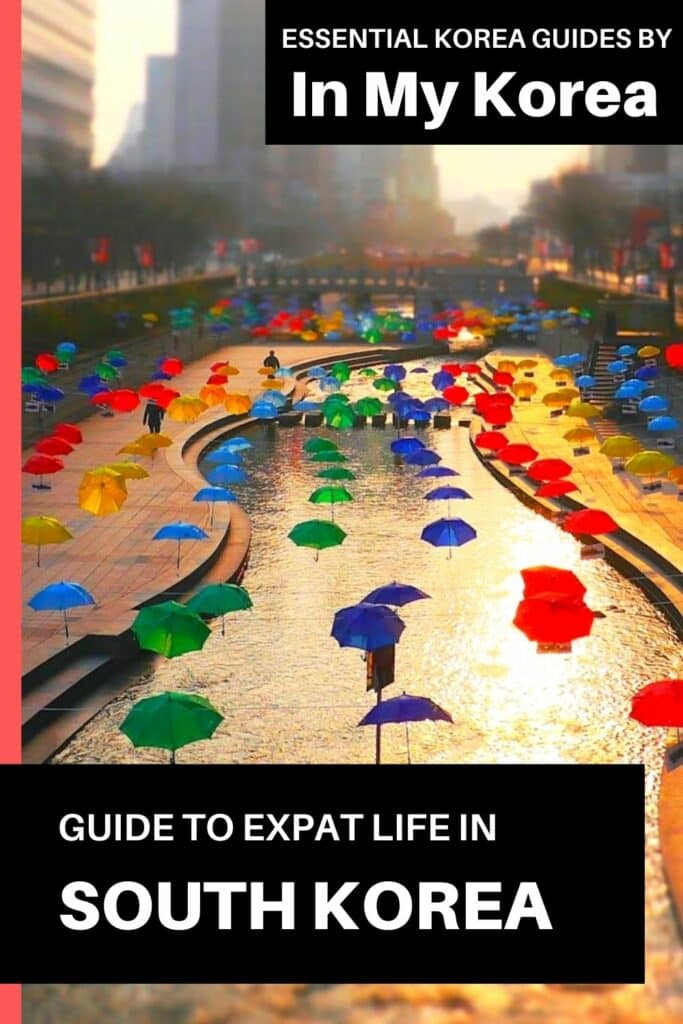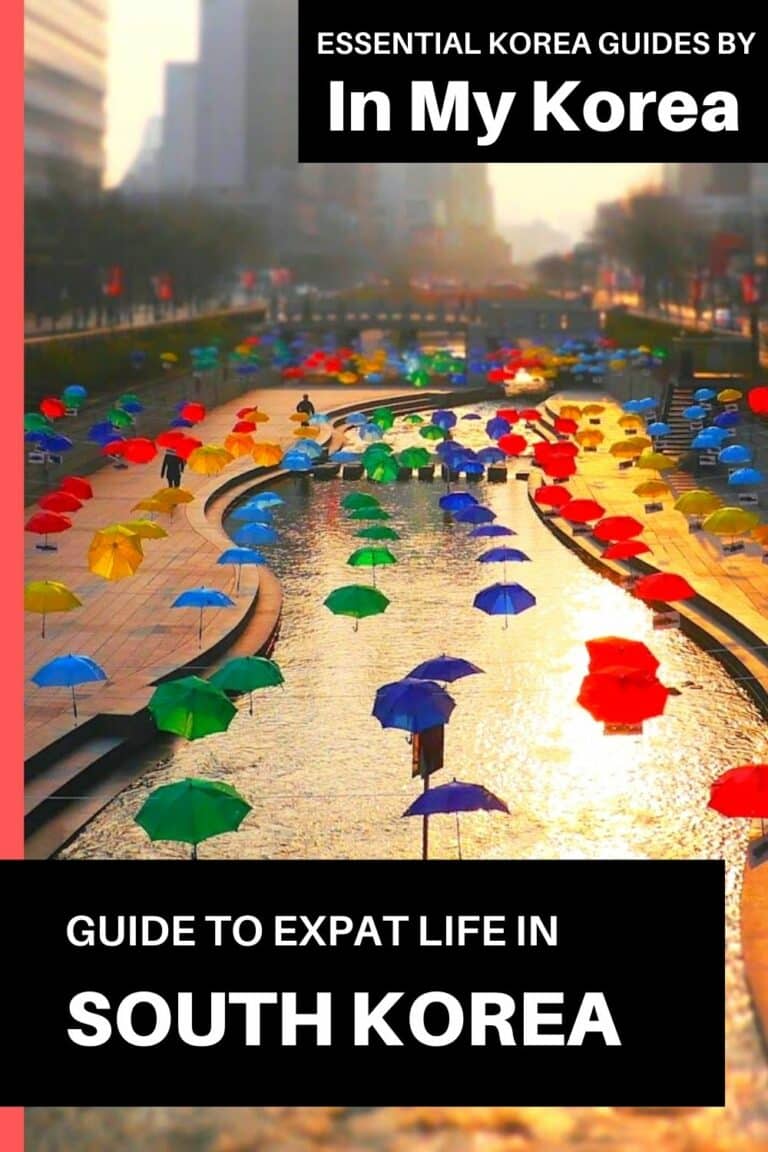 ---
Related Articles