The literary world of Korea is buzzing with creativity, painting narratives that are profound, captivating, and deeply rooted in the country's culture and history. As the hallyu wave washes over the world, it's not just K-dramas and K-pop that deserve your attention. Korean novels, lovingly translated into English, are leaving indelible marks on readers everywhere.
Dive into the rich tapestry of Korean literature with novels that transcends borders and touches hearts. From poignant tales of personal struggle to gripping mysteries and surreal fantasies, these 10 Korean novels translated into English give a curated journey through stories showcasing the soul of Korea.
Let the vivid imagination of Korean authors enrich your reading list and open a window to a culture that's both fascinating and deeply introspective. I hope this introduction to the world of Korean novels entices you to delve further into the enchanting world of Korean literature. Happy reading!
Affiliate Disclaimer: This site contains affiliate links and I may earn commission for purchases made after clicking these links.
---
Why Should You Read Korean Novels In English?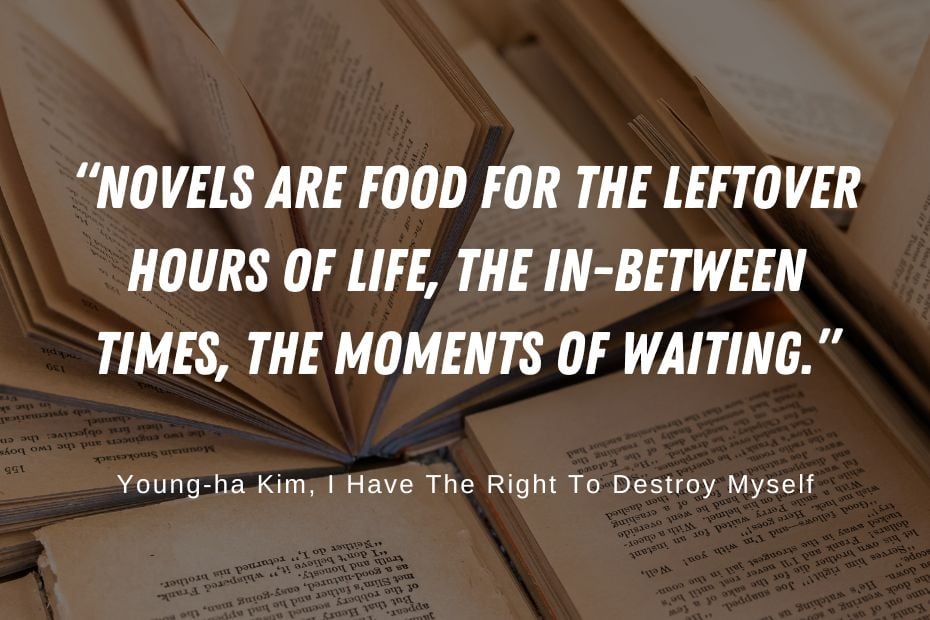 Reading novels from Korea is akin to embarking on a cultural expedition without leaving the comfort of your armchair. Literature, in its essence, is a reflection of a nation's soul, capturing the nuances, beliefs, and stories that have shaped its people over generations.
Experience the angst and rebellion in "Kim Jiyoung, Born 1982", delve into the haunting surrealism of "The Vegetarian", or get enchanted by the allegorical beauty of "The Hen Who Dreamed She Could Fly". With every page you turn, you're not just reading a story, you're immersing yourself in a world where tradition meets modernity, and personal tales intertwine with the larger narratives of society.
Korean novels, for instance, offer readers a mosaic of experiences, from the nation's ancient folklore and Confucian values to the rapid modernisation and the struggles it brought along. Through the eyes of the characters, one can traverse the bustling streets of Seoul, wander through serene Hanok villages, or even experience the weight of historical events like the Korean War.
When you read a book from Korea…You're stepping into their world, feeling their history, and connecting with the pulse of their culture.
Whether you're a seasoned literature lover or someone venturing into the vast expanse of global narratives, these books promise a roller-coaster ride of emotions. Each novel, while uniquely Korean in its setting & sensibility, tackles universal themes and emotions that resonate with readers worldwide.
I chose these stories because they really get to the heart of what it means for the authors to be Korean. They talk about family ties, the importance of honour, and the search for identity. I love it when you dive into a book from another country, like Korea, because you're not just getting a good story, you're stepping into their world, feeling their history, and connecting with the pulse of their culture.
Now, without further ado, here are 10 amazing Korean novels translated into English that I'm sure will help you learn and love more about Korean culture. Grab a cosy chair, put up your feet, and find your next literary inspiration from the world of Korean books.
Kim Jiyoung, Born 1982
Cho Nam-Joo
Since its publication in 2016, Kim Jiyoung, Born 1982 has become one of the most popular and well-known pieces of Korean fiction. Kim Jiyoung quickly became associated with the #metoo movement. Because of its feminist agenda, it has also received a lot of criticism here in Korea, and has become quite a controversial talking point.
The novel follows the life of a Korean everywoman, Kim Jiyoung, from early childhood through to marriage and motherhood in modern day Seoul. The story is not action-packed or plot-heavy. Instead, it is quieter and slower paced. Jiyoung herself is somewhat of a blank slate, an image on which to reflect yourself as the reader, as you imagine yourself in her shoes.
The novel highlights the sexism and misogyny in Korean society. Jiyoung experiences everyday sexism and microaggressions from a young age, and Nam-joo makes it clear that these experiences are not specific to Kim Jiyoung, but are felt by many Korean women nowadays.
Translated By: Jamie Chang
Publication Date: October 2016
Number of Pages: 192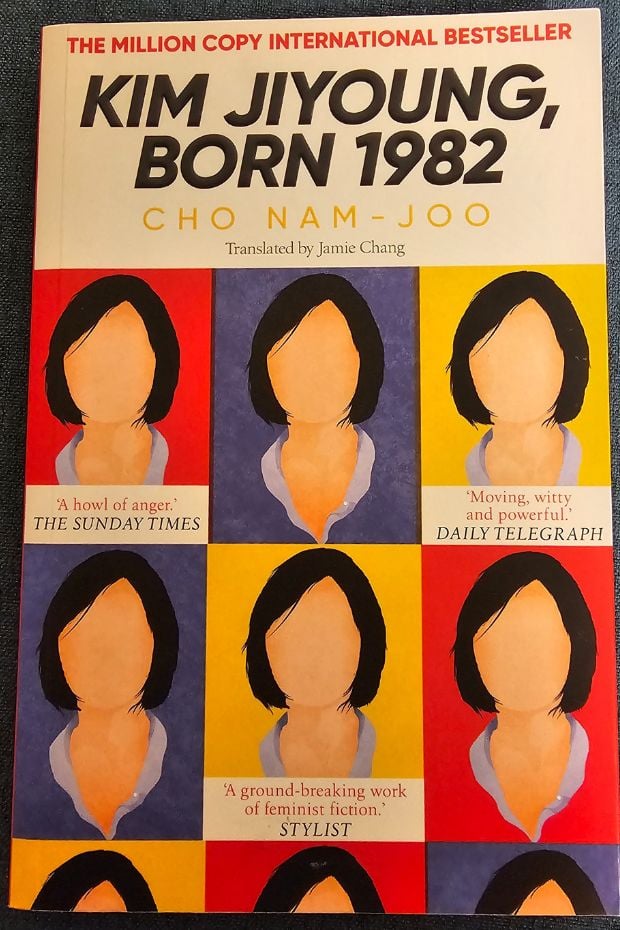 Who is this book aimed at: This book is aimed at young adults and above, especially those navigating the challenges of adulthood and societal expectations. It appeals to both male and female readers interested in gaining a deeper understanding of gender dynamics in Korea.
Who will enjoy this book: Readers who appreciate contemporary fiction with strong feminist themes will certainly enjoy this book, as well as those interested in understanding the societal pressures faced by modern Korean women. I think it's also suitable for anyone looking for a compelling character-driven narrative that offers deep insights into everyday life.
Why you should read this book: It offers a raw and unfiltered look into the life of an ordinary Korean woman, making it a significant cultural commentary. Kim Jiyoung, Born 1982 has sparked crucial conversations about gender equality in Korea and beyond, making it an essential read for you if you're keen on understanding contemporary societal shifts.
The Vegetarian
Han Kang
The Vegetarian, arguably the most well-known Korean novel in translation and perhaps my favourite Korean novel, famously won the International Booker Prize in 2016. The story follows an ordinary woman, Yeong-hye, and her husband. One night, Yeong-hye has a horrifying nightmare, after which she categorically announces her status as a vegetarian.
Her husband, the narrator of the first section of the book, finds it shocking and often belittles her efforts to remove meat products from the house. We really get the sense that her decision is not being taken seriously. This is just the start of Yeong-hye's declining mental state.
It's really a social commentary on what it means to be human, and Yeong-hye's growing animosity towards humanity. Though Yeong-hye is the protagonist of the book, each chapter is from someone else's perspective, so as readers we're also observing her as outsiders, becoming increasing confused by her actions and the reasons behind them.
Translated By: Deborah Smith
Publication Date: October 2007
Number of Pages: 160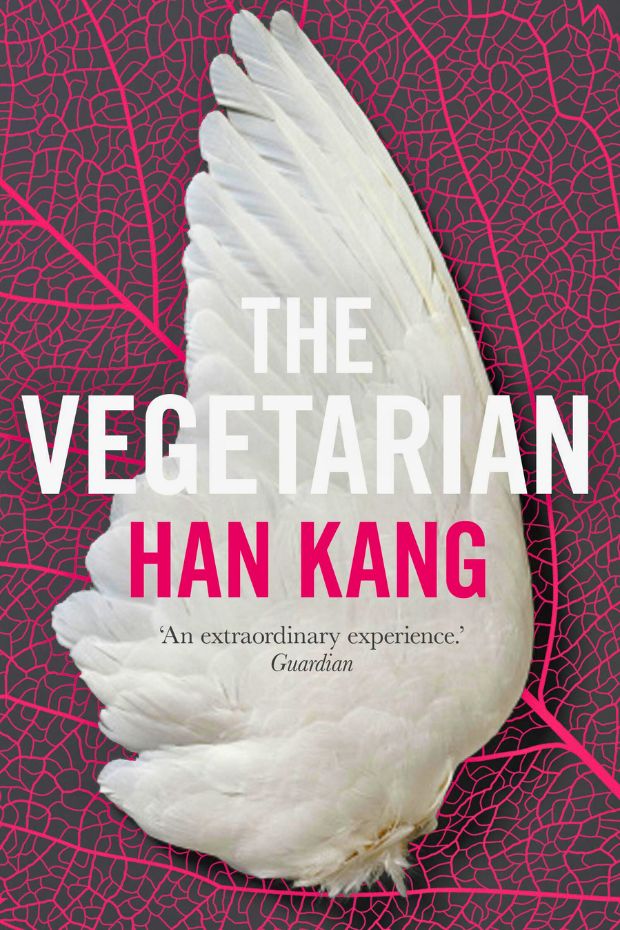 Who is this book aimed at: If you're the kind of reader who's drawn to stories that make you think and question the world around you, The Vegetarian may be your next favourite book. However, I wouldn't recommend this book to young readers due to its adult themes.
Who will enjoy this book: While this book might resonate more with mature readers due to its deep themes and somewhat dark undertones, anyone curious about the intricacies of mental health, relationships, and personal boundaries, as well as Korean society, will find it engrossing.
Why you should read this book: Because it's not just a novel; it's an experience. Han Kang isn't just telling us a story about a woman who has become a vegetarian; she's challenging us to question our beliefs. It's no wonder the book clinched the esteemed Man Booker International Prize in 2016. If you're a fan of Haruki Murakami, I expect that you'll love this book.
Almond
Sohn Won-Pyung
Almond tells the story of Yunjae, a young boy with a brain condition that limits his ability to feel emotions due to the almond-shaped neurons in his brain. We follow Yunjae through childhood and into his teenage years when his life suddenly changes.
Yunjae retreats into himself, and lives a solitary life, until the arrival of a new bully at his school, Gon. Gon is seemingly totally different to Yunjae. He is driven by emotions, he is loud, and he is antagonistic. Over time, the two discover that they have more in common than they first realised, and they begin to form an unlikely and unusual friendship.
The story unfolds as the two learn more and more about each other and themselves. Yunjae's is a unique and fascinating perspective to read from. He is direct and emotionless, leaving the reader with the unique opportunity to see other people emotion's through Yunjae's eyes.
Though there are some uncomfortable scenes of violence, the novel's moral is an important one. It tells us to put aside our judgement of others. Let's not judge books by their covers, as it were
Translated By: Joosun Lee
Publication Date: March 2017
Number of Pages: 272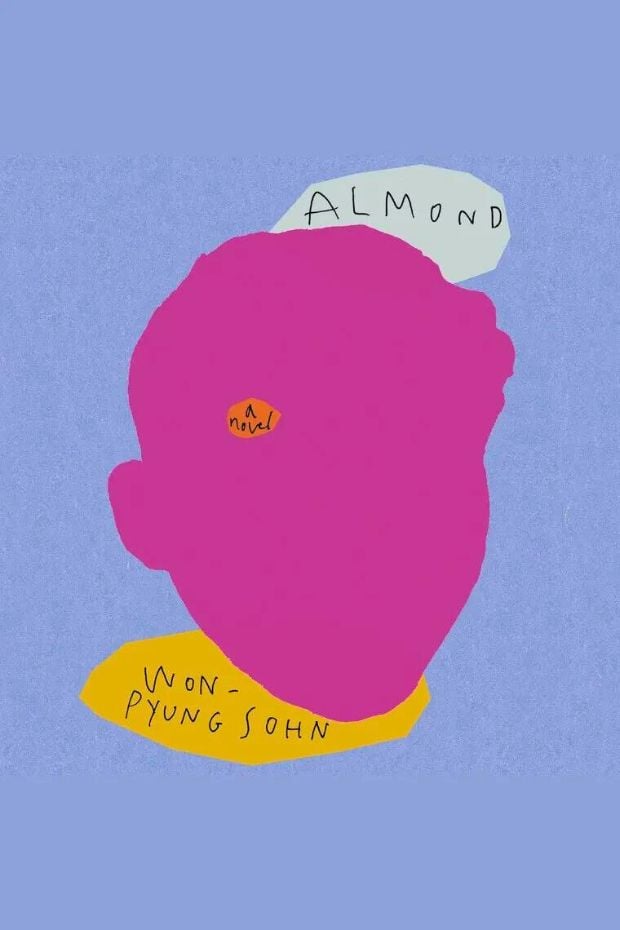 Who is this book aimed at: Those who find solace in stories that delve deep into the human mind and emotions will enjoy this Korean novel's gripping narrative that's both touching and enlightening.
Who will enjoy this book: This Korean novel is primarily crafted for a mature audiences, drawing in readers who appreciate tales of personal growth, resilience, and the intricate dance between trauma and healing. It's definitely a compelling read and will those who are interested in human psychology.
Why you should read this book: Sohn Won-pyung brilliantly brings to light the struggles and triumphs of living with a condition that affects emotional recognition, offering you a fresh perspective on empathy, humanity, and connection.
The Hen Who Dreamed She Could Fly
Sun-Mi Hwang
The Hen Who Dreamed She Could Fly is a wonderfully charming and heartwarming tale about identity, belonging and found family. It follows an array of animal characters, including a weasel, a rooster and a duck.
Our main character is a brave and loving hen named Sprout, whose journey to motherhood is an unorthodox one. Sprout grows tired of a life where she lays eggs for farmers day in and day out, and dreams of a life of freedom. One day, she is able to escape the confines of the barn, but makes an enemy in the determined weasel. Sprout discovers an egg, and finally has the chance to become a mother herself.
This book has been compared to Charlotte's Web and Watership Down and for good reason. It is heartwarming and delightful. Much like these beloved animal stories, Sprout's tale is timeless, one to be enjoyed by all ages.
Translated By: Chi-Young Kim
Publication Date: January 2000
Number of Pages: 134
Who is this book aimed at: This enchanting fable, with its vibrant characters and captivating narrative, is perfect for those who enjoy stories that speak to the soul and evoke childlike wonder.
Who will enjoy this book: Readers of all ages will love this book and it's just as suitable for younger audiences as it is for older ones, holding a particular charm that's easily accessible. If you're ever dared to dream big, then this tale will resonate with its gentle, dreamlike quality.
Why you should read this book: At its heart, it is a story about love and loss. It's about freedom and choice. But above all, it is a tale about family. Sun-Mi Hwang brilliantly weaves a tale about love, sacrifice, and the courage to follow one's heart. It's a poignant reminder that sometimes the most unlikely heroes have the most incredible journeys.
Please Look After Mom
Shin Kyung-Sook
The international best-seller Please Look After Mom begins with the disappearance of 69 year-old So-Nyo amongst crowds at a bustling Seoul subway station. Her husband and adult children are saddened by her disappearance and try their best to find her. Shin uses 1st-person, 2nd-person, and 3rd-person narration to tell the story from these different perspectives.
As they try to discern where she might have gone, they start to realise that they maybe didn't know her as well as they thought. Who was this woman they called Mom? Throughout the novel, we also see the rapid modernisation of Korea.
So-Nyo and her peers struggle to keep up with a society that is leaving them behind. Born into a world that's hugely different to the modern Seoul she disappears in, we see So-Nyo struggle to come to terms with her home country becoming more unrecognisable to her as years go by. This is ultimately a story about motherhood, family, love, and loss. It asks the question: how well do we really know the people in our lives?
Translated By: Chi-Young Kim
Publication Date: January 2008
Number of Pages: 272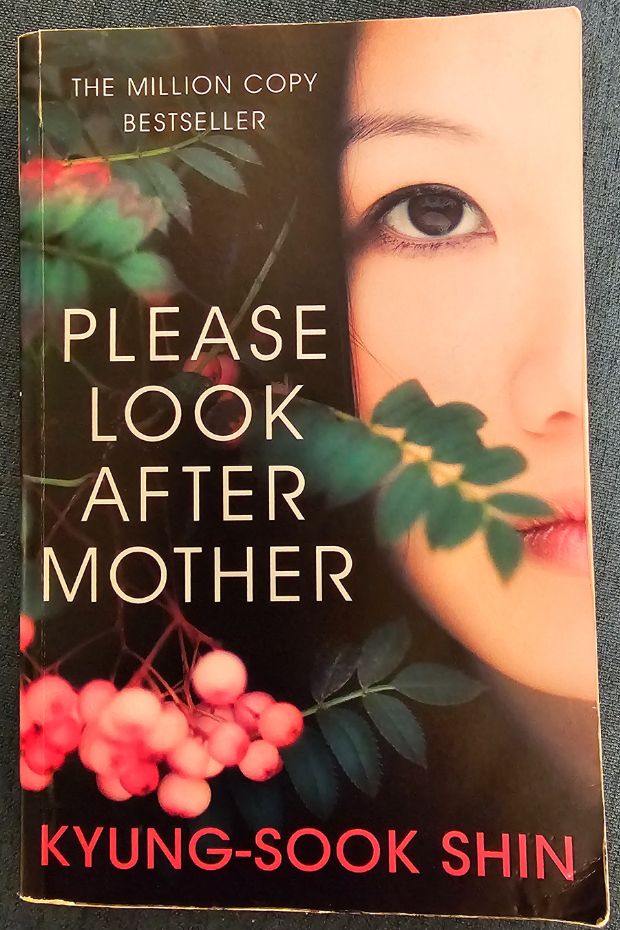 Who is this book aimed at: This book is aimed at those who understand the bonds between parent and child. If you've ever felt the complexities of family ties, the deep-rooted love, and the inevitable misunderstandings that come with it, Please Look After Mom will resonate deeply with you.
Who will enjoy this book: Adult readers who enjoy dissecting the intricacies of relationships, particularly between children and their parents, will find this Korean tale especially poignant. The narrative, though rooted in Korean culture, has a universal appeal that transcends borders and anyone who has sacrificed themselves for their children will certainly make a connection with this book.
Why you should read this book: I really enjoyed the way the narration of each chapter is told from a different perspective, with different family members detailing their search for So-Nyo and reminiscing about their lives together. It makes this Korean novel both unique and fascinating.
The Disaster Tourist
Yun Ko-Eun
This lesser-known eco-thriller, The Disaster Tourist, is a short but exciting novel with feminist leanings. It follows Yona who works for a travel agency in Seoul that specialises in organising trips to environmental disaster zones, areas that had been devastated by the likes of volcanoes, tsunamis, etc.
Following an incident with a predatory and exploitative male boss, Ko-Eun agrees to take a business trip to a desert sinkhole on the island of Mui, Vietnam to determine why its success as a tourist destination has been waning in recent years. Upon arriving in Mui, she finds the sinkhole underwhelming, recognising this as the reason why the destination is losing popularity.
She soon becomes embroiled in a plot to create a new, more exciting, more catastrophic manmade sinkhole. This is a novel of two halves: a story of a working woman and the sexism she encounters in modern-day Seoul, that soon becomes a fast-paced, action-packed eco-thriller unlike anything you've read before.
Translated By: Lizzie Buehler
Publication Date: October 2013
Number of Pages: 200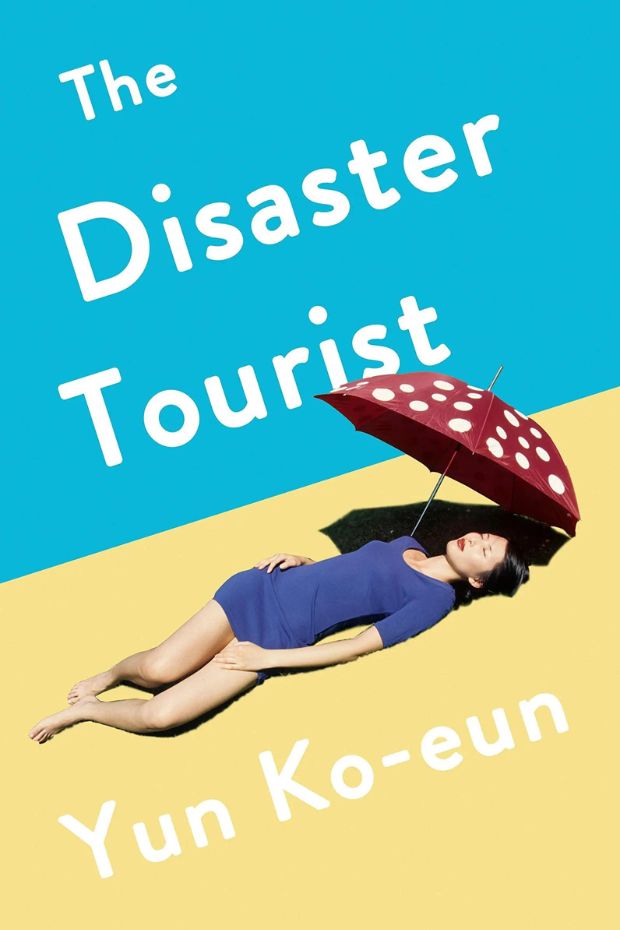 Who is this book aimed at: Travel enthusiasts and those with a penchant for dark humour, satire, and suspense will find The Disaster Tourist an intriguing read. This Korean novel is definitely suitable for readers who crave a fresh perspective on the world of tourism and its grim underbelly.
Who will enjoy this book: For modern-day globetrotters and readers who enjoy thought-provoking narratives, this book offers a critical look at the ethics of disaster tourism. I like that it's not just another travel tale but an exploration of the moral dilemmas that arise when tragedy becomes a spectacle.
Why you should read this book: You should read this Korean novel because it brings to light many questions about the exploitation of other cultures, the value of life, and even the concept of reality itself. Ultimately, it brings to light the link between global tourism and capitalism, and the impact of this on our natural environments and local communities.
Love in the Big City
Sang Young Park
Longlisted for the International Booker Prize in 2022, Love in the Big City is Park's first novel to be translated into English. Rather than one coherent narrative, this book is actually four short stories not chronologically told, each about someone the main character loves, be it romantically or not.
The protagonist of this Korean novel is a young gay man, exploring and coming to terms with his sexuality and identity, whilst caring for his ailing mother and maintaining a friendship with his roommate, Jaehee. Over time Jaehee becomes less and less recognisable to our protagonist, and his mother is ashamed of his sexuality.
He has two romantic interests at different times in the story. One is cold and distant, and one might be the love of his life. All his relationships, whether they be romantic or not, are overshadowed by his queerness and his positive-HIV diagnosis.
Translated By: Anton Hur
Publication Date: October 2021
Number of Pages: 218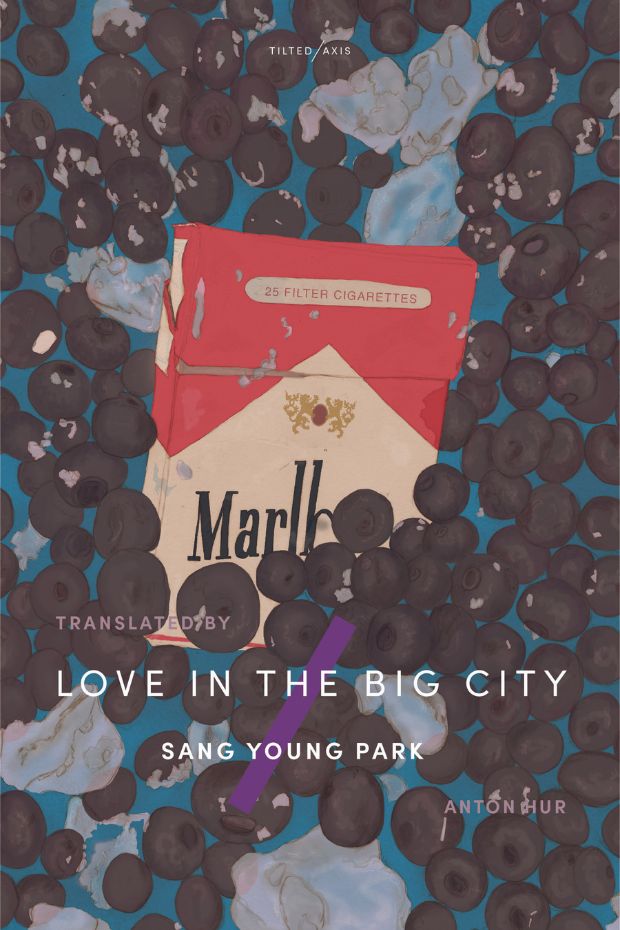 Who is this book aimed at: This story primarily speaks to those navigating the complexities of adulthood, friendship, and romance in a bustling metropolis. Written with humour and heart, it resonates with city-dwellers, young adults, and those who've felt the dizzying highs and lows of love.
Who will enjoy this book: This novel is a treat for readers drawn to vibrant urban tales, bursting with life, love, and the challenges of modern relationships. If you're enchanted by the allure of city lights or find yourself lost in the maze of urban life, you might see yourself reflected in these pages.
Why you should read this book: Love in the Big City is a story of LGBTQ+ lives in modern Seoul, a romp through Itaewon nightclubs, a plethora of Tinder matches, and the loneliness and shame that comes with it. It's a reminder that amidst the city's cacophony, finding oneself and true love can be the most challenging yet rewarding adventure.
Untold Night And Day
Bae Suah
Untold Night and Day is a short, disorienting fever dream of a novel. Its loose plot follows Ayami over one sweltering day and night in Seoul as she searches for her German-language teacher. It begins with her completing her shift at Seoul's only audio-theatre shortly before it is due to close for good. Characters pop in and out of the story with little explanation.
The vivid descriptions of the summer heat are claustrophobic and suffocating. Bae's use of repetition leaves the reader with a strange sense of déjà vu, whilst time and location seem to jump about in unexplained ways. Anyone who has experienced the summer weather in Korea can sympathise with her struggles.
The writing itself is dreamlike and ambiguous, often leaving the reader with an unsettling feeling and questioning what is and isn't real.
Translated By: Deborah Smith
Publication Date: April 2013
Number of Pages: 160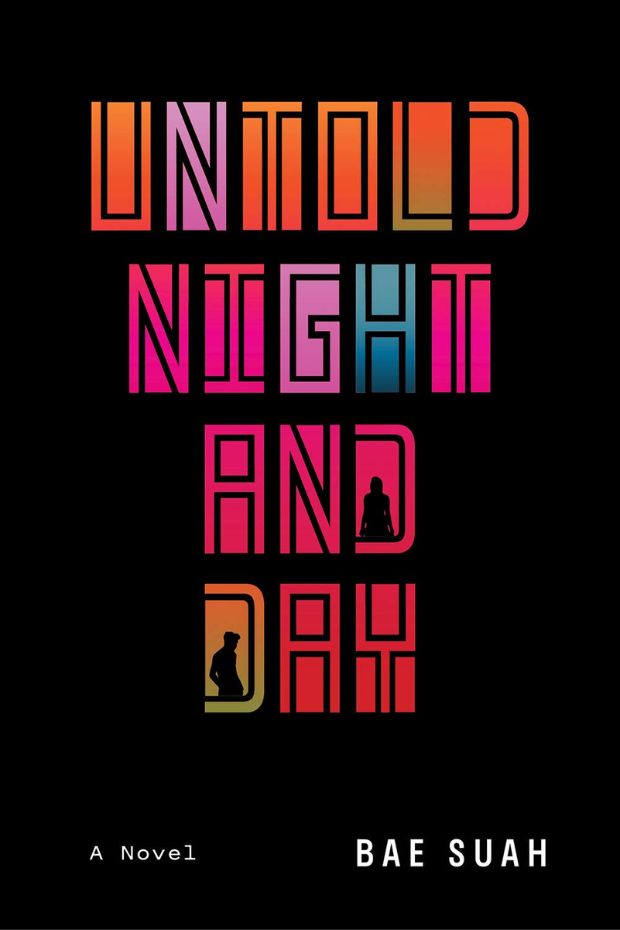 Who is this book aimed at: This novel is aimed at those readers who appreciate avant-garde literature and unconventional storytelling, allowing themselves to be taken away to another world through well-crafted narrative structure and poetic prose.
Who will enjoy this book: If books that venture beyond the conventional, twisting day and night, fact and fiction, are your cup of tea, then you're sure to enjoy this mesmerising tale. This book is perfect for those who appreciate the abstract, surreal writing that digs into the meaning of our existence.
Why you should read this book: With her unique voice, Bae Suah beautifully crafts a Korean novel that challenges our perceptions of the world around us. As the story unfolds, you find yourself pondering the nature of identity, boundaries of consciousness, and complexities of the human psyche.
Concerning My Daughter
Kim Hye-Jin
Concerning My Daughter, the first Korean novel by Kim Hye-Jin to be translated into English, is a slice of life narrative about a struggling and ageing mother. When her daughter approaches her and asks to move back in with her due to financial struggles, our main character is disappointed.
Why has her daughter not got married and had children yet? Why is she still working? Surely a husband would bring financial security. But when her daughter brings home Lane, her long-term girlfriend, the disappointment of our protagonist deepens and she begins to feel an almost palpable hatred towards Lane that can only be explained by the fact that she's not a man.
When not at home, our protagonist works at a nursing home, caring for an elderly dementia patient, Jen, who used to be a very important and prominent diplomat who travelled the world. She is then faced with the realities of living a non-traditional life. Jen has nobody in her life to care for or look after her in her old age. Who will look after our protagonist when she reaches the end of her life?
Translated By: Jamie Chang
Publication Date: September 2017
Number of Pages: 176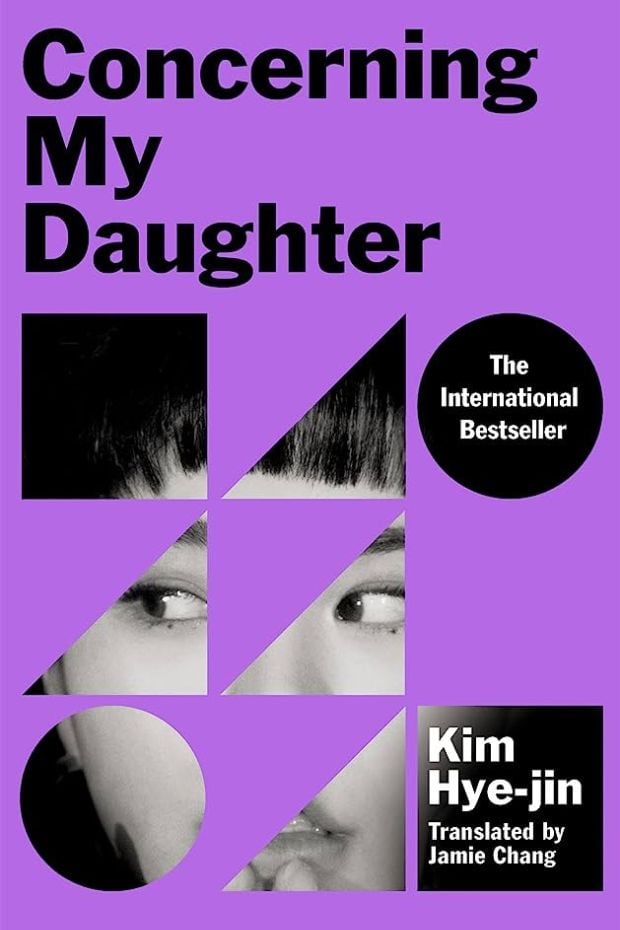 Who is this book aimed at: If, like me, you enjoy novels that have a penchant for deep emotional tales, brimming with introspection and insight, you'll really enjoy this Korean novel. It's as relevant for a younger adult dealing with difficult parents as it is for those parents facing their own mortality.
Who will enjoy this book: Whether you've experienced struggles in your family relationships or not, this book appeals to a wide audience and I think anyone can relate to the challenges and realisations produced in this book. The nuanced portrayals of love, sacrifice, and time make it a captivating book that's not just about Koreans, but also about humans the world over.
Why you should read this book: This Korean novel inspires you to reflect on your own relationships, the sacrifices you make for those you hold dear, and our inescapable end. It's a story about complex family dynamics, a changing society, women's roles and LGBTQ+ communities in Korea, something that's often not discussed enough in Korea's conservative society.
Cursed Bunny
Bora Chung
Cursed Bunny by Bora Chung is a collection of 10 short stories of varying genres, though they all contain some unsettling horror elements. The first story is a shocking and disturbing tale of body horror. The second, a worrying medical issue that leads to discussions on a woman's place in a patriarchal society.
No two stories are alike, and each has its own unique twist of an ending, leaving you trying to figure out what could happen next. Bora Chung's language is shocking and grotesque at times. Now and then I found myself wanting to look away but a morbid curiosity had me returning to page after page until I'd finished every story.
I'd never read anything like it before and found it utterly original, though not for the faint hearted.
Translated By: Anton Hur
Publication Date: March 2017
Number of Pages: 251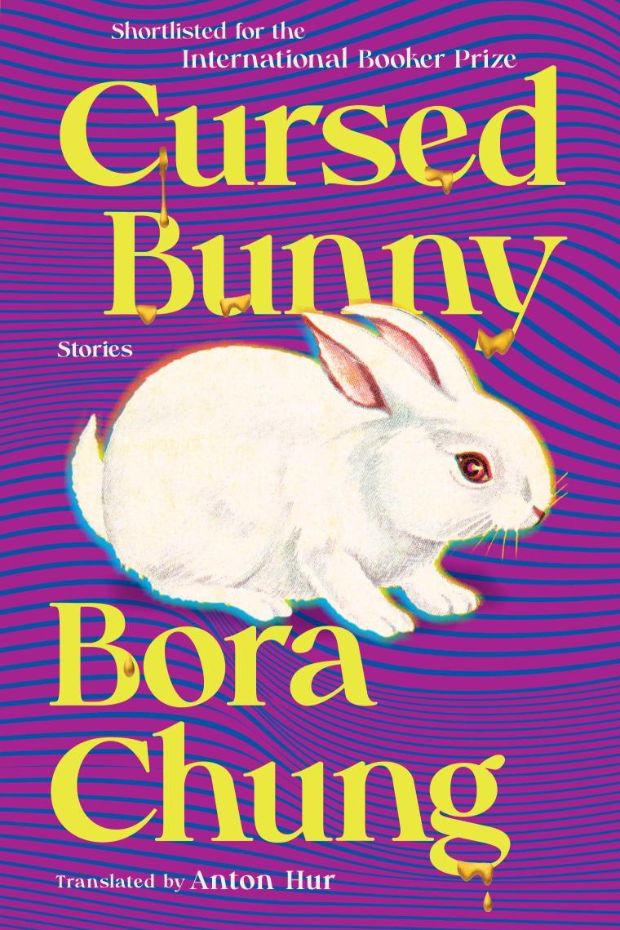 Who is this book aimed at: Fans of horror will be sure to love these chilling tales set with a Korean twist, as will those who want to dig under the skin of Korea's traditional culture. Definitely not for the faint-hearted, but if you like your humour dark and disturbing, this book is for you.
Who will enjoy this book: Those who are brave enough to read Cursed Bunny will be rewarded with entertaining, often unsettling tales from Korea that are laced with suspense and surprise. If you like stories that challenge the norm, this book feels like a treasure found in a hidden alleyway in Seoul.
Why you should read this book: Why pick up this book on your next Korean novel spree? Because Cursed Bunny gave me chills like no other. The blend of Korean folklore and contemporary unease kept me hooked. Reading it felt like exploring a haunted palace at midnight – eerie, mesmerising, and utterly captivating. If you want a novel that leaves an imprint, this is a must-buy for you.
---
More Korean Novels You Might Enjoy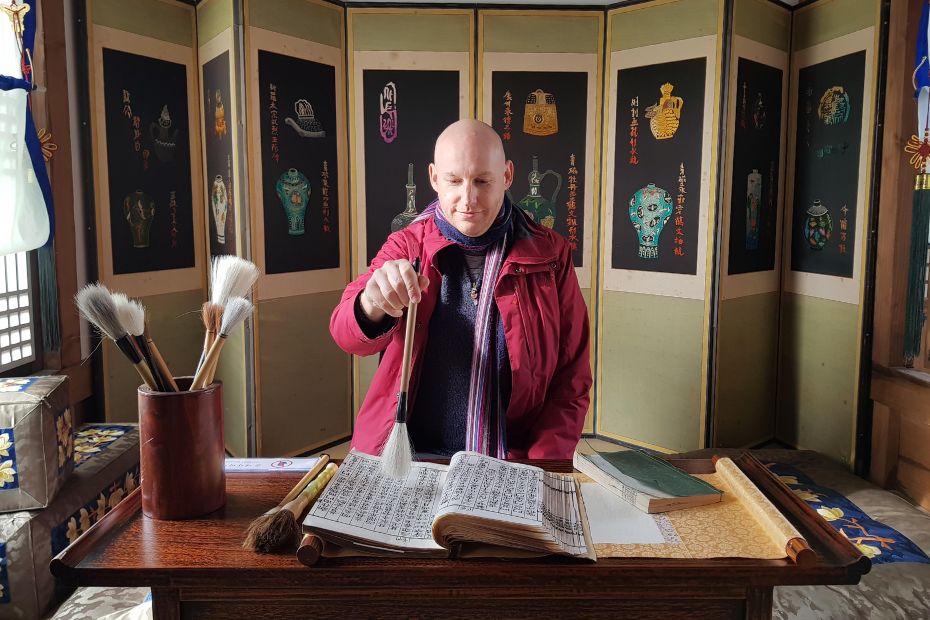 As someone who has lived in Korea for a long time, I've learnt that this country has an incredible depth of storytelling that intertwines Korea's traditional past with an emerging modern culture that's coming to terms with its place in a global society. This conflict has resulted in some fascinating Korean novels.
From the strong feminist themes in Kim Jiyoung to the horrifying descriptions in Cursed Bunny, there's something for everyone to enjoy in these Korean books in English. Korean translated fiction has taken remarkable strides in recent years, and I've no doubt that the future is bright.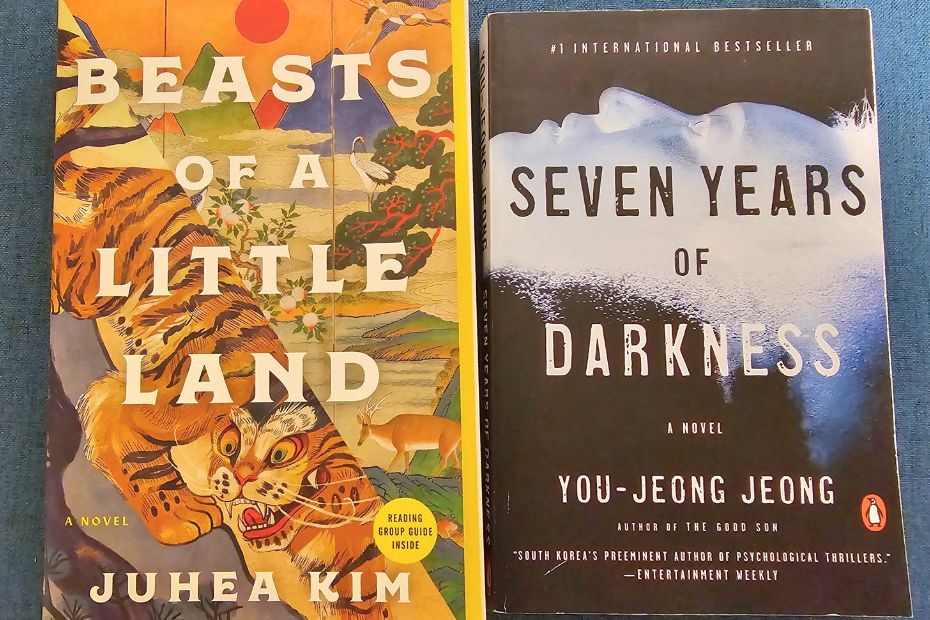 If these English language Korean novels have whetted your appetite for more Korean literature, then you don't need to worry about running out of things to read. I've still got a lot to read, with these books by Korean authors on my to-read list. I'll share them here as I think you might enjoy them as well.
So, whether you're a seasoned traveler or just someone with a deep love for profound tales, keep venturing into the world of Korean literature. It's a journey that I promise you won't forget.
Safe travels and happy reading!
Incidentally, if you're interested in learning about Korean culture, why not check out these fascinating facts about Korea or what unique Korean experiences you can have when you travel to Korea. If you're totally in love with Korea, then check out my Korean dating advice for a quick chuckle.
Planning to visit Korea? These travel essentials will help you plan your trip, get the best deals, and save you time and money before and during your Korean adventure.

Korea Electronic Travel Authorisation (K-ETA): Most countries need a K-ETA to travel to Korea. Apply before you travel only with the Official K-ETA Site.

Staying Connected: Pre-order a Korean Sim Card or a Portable WiFi Router to collect on-arrival at Incheon Airport. Collection desks are open 24 hours. Alternatively, download a Korean eSIM for you travels.

Hotels In Korea: Staying in Seoul, I recommend Myeongdong (convenient), Hongdae (cool culture) or Gangnam (shopping). Find the best hotel prices across Korea with Agoda, Klook, or Hotels.com.

Incheon Airport To Seoul: Take the Airport Express (AREX) to Seoul Station or a limo bus across Seoul. Don't like carrying heavy suitcases? Book an Incheon Airport Private Transfer and relax to or from the airport.

Korean Tours: Find the best tours in Korea with tour companies that have a big presence in Korea, including Klook, Trazy, Viator, and Get Your Guide. These sites also offer discounted entry tickets for top attractions.
Seoul City Passes: Visit Seoul's top attractions for free with a Discover Seoul Pass or Go City Seoul Pass. These passes are especially good for families and couples visiting Seoul and can save you lots.

Transportation: Get a T-Money Card or WOWPASS to pay for public transport, including buses, subways, and taxis. For Korea's high speed trains, save money and get unlimited rides with a Korea Rail Pass.

Travel Money: Exchange foreign currency in Myeongdong or Hongdae money exchanges. Pick up a Wise, Revolut, or WOWPASS travel money card for the best rates and convenient card payments in Korea.

Flights To Korea: I recommend using flight comparison sites such as Expedia and Skyscanner to find the best flights to Korea from any country. Air Asia is a good option for budget flights from Asia.

Learning Korean: Want to learn Korean? I recommend a complete language learning course from 90 Day Korean or Korean Class 101 – both have well-structured lessons and lots of useful resources.
---
Liked This? Pin It For Others
If you enjoyed reading this article, then please share this with your friends on Pinterest.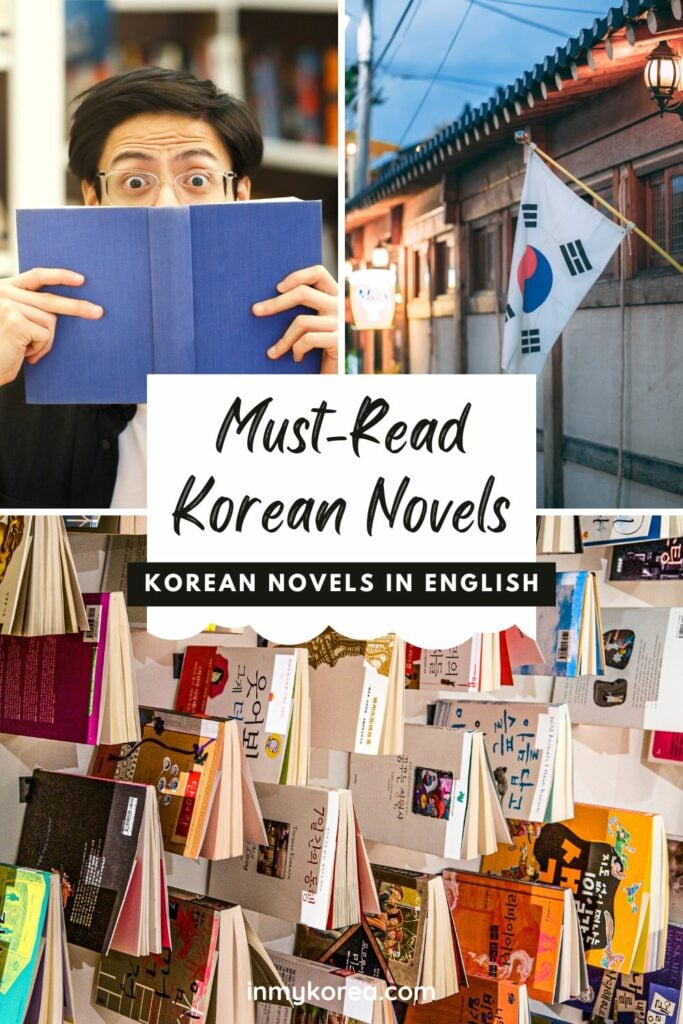 ---
Related Articles