Ever thought about making the move to Korea to start the EPIK life teaching English to Korean students but not sure what it's like? Not sure if EPIK is for you and something you'd be able to jump into? I hope to answer those questions, and give you my personal insights into life working, teaching, and living in Korea – somewhere I've called home since 2015.
Korea has a world-leading education system, focusing on achieving high standards in a range of subjects. This includes learning English as a means to become part of a globalised world. In order to excel in a language that is vastly different from its own, Korea has enticed foreign graduates and teachers to share their language, culture, and insights with students at all levels of the education spectrum.
They've done this through the EPIK Program, which offers generous rewards, both financially and culturally, to those willing to break out of their comfort zone, head off to a foreign land, and embrace a new culture, diet, and people.
Are you brave enough to join the EPIK life? Perhaps reading about my experiences will help you figure that out. Although my life on EPIK was a bit different from the norm, I hope you enjoy reading these small tidbits of my highs and lows during my EPIK life.
Affiliate Disclaimer: This site contains affiliate links and I may earn commission for purchases made after clicking these links.
---
How Did My EPIK Life Begin?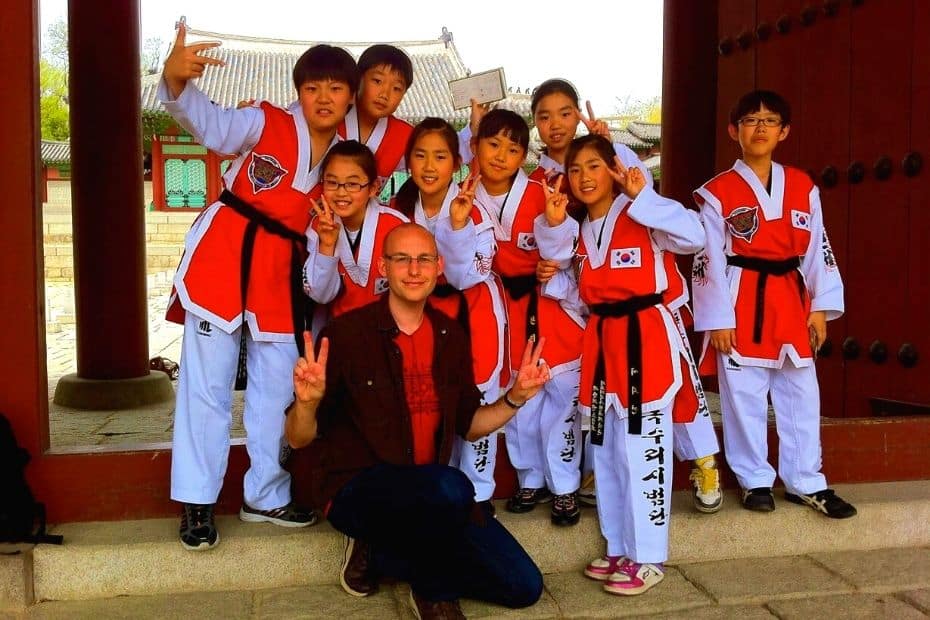 My EPIK life began on a hot, sweltering day in August of 2015, having arrived from an equally hot Hong Kong in the midst of a horribly humid summer.
My first day in Korea was eventful for two main reasons.
1: I'd accidentally overstayed on my Hong Kong visa and was detained by the police at the airport for an hour and made to pay a fine. Oops.
2: I ended up eating way too much Korean food (as usual) and making myself sick on the first night and didn't sleep at all.
The second of those events still occurs too regularly for my own good! Fortunately I arrived a few days before I was due to begin with EPIK, so I had time to recover.
The start of my journey to EPIK actually began 4 years earlier, when I quit my job in accounting and moved to Japan to work on the JET Program. I spent 3 fun years teaching English to inaka (countryside) kids, who mostly didn't want to learn English, and exploring as much of Japan as I could.
I was about to discover the balance I was looking for when I moved to Korea to start my EPIK life.
After 3 years of small-town life in Japan, I moved to the polar opposite – busy, bustling Hong Kong. Thrust into this crazy metropolis made my head spin at first, especially as it was the time the Umbrella Revolution was kicking off.
Whilst I enjoyed being back in a big city, with an abundance of good cafes, entertainment, and a whole world of food to devour, life was not that comfortable (I'm not a fan of endless summers) and I wanted to find a balance between small and big city life.
Little did I know I was about to discover the balance I was looking for when I moved to Korea to start my EPIK life!
I'd originally planned to join EPIK for 2 or 3 years before moving on to explore somewhere else. That was back in 2015 and I'm still here now. I ended up spending the next 5 years working with EPIK and having a great time.
That's both thanks to my work on EPIK, as well as my life in Korea in general. I want to share my story with you here, to possibly inspire you to make your own EPIK life…
---
Planning to visit Korea? These travel essentials will help you plan your trip, get the best deals, and save you time and money before and during your Korean adventure.

Korea Electronic Travel Authorisation (K-ETA): Most countries need a K-ETA to travel to Korea. Apply before you travel only with the Official K-ETA Site.

Staying Connected: Pre-order a Korean Sim Card or a Portable WiFi Router to collect on-arrival at Incheon Airport. Collection desks are open 24 hours. Alternatively, download a Korean eSIM for you travels.

Hotels In Korea: Staying in Seoul, I recommend Myeongdong (convenient), Hongdae (cool culture) or Gangnam (shopping). Find the best hotel prices across Korea with Agoda, Klook, or Hotels.com.

Incheon Airport To Seoul: Take the Airport Express (AREX) to Seoul Station or a limo bus across Seoul. Don't like carrying heavy suitcases? Book an Incheon Airport Private Transfer and relax to or from the airport.

Korean Tours: Find the best tours in Korea with tour companies that have a big presence in Korea, including Klook, Trazy, Viator, and Get Your Guide. These sites also offer discounted entry tickets for top attractions.
Seoul City Passes: Visit Seoul's top attractions for free with a Discover Seoul Pass or Go City Seoul Pass. These passes are especially good for families and couples visiting Seoul and can save you lots.

Transportation: Get a T-Money Card or WOWPASS to pay for public transport, including buses, subways, and taxis. For Korea's high speed trains, save money and get unlimited rides with a Korea Rail Pass.

Travel Money: Exchange foreign currency in Myeongdong or Hongdae money exchanges. Pick up a Wise, Revolut, or WOWPASS travel money card for the best rates and convenient card payments in Korea.

Flights To Korea: I recommend using flight comparison sites such as Expedia and Skyscanner to find the best flights to Korea from any country. Air Asia is a good option for budget flights from Asia.

Learning Korean: Want to learn Korean? I recommend a complete language learning course from 90 Day Korean or Korean Class 101 – both have well-structured lessons and lots of useful resources.
---
My Unusual EPIK Situation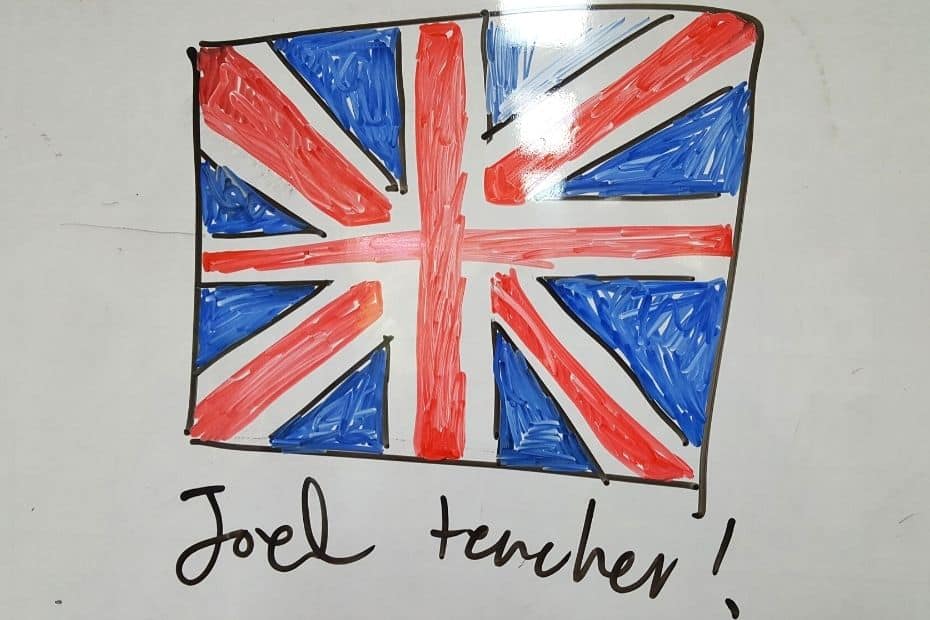 I want to point out before you read through all of this that my EPIK life was a bit unusual and my placement was not the same as what you'd normally get teaching with EPIK. Normal EPIK teachers are placed in elementary or middle schools, with a few experienced teachers getting placed in high schools.
I wasn't in any of those, but I was teaching both elementary and middle school students. I was actually at an immersion English camp in Daejeon – the originally titled Daejeon English Camp.
The main differences between my position and a regular EPIK position were:
My working hours were longer (9:00 – 6:00 or 9:00 – 9:00)
I taught students for 1 week
I taught for 22 weeks per year
I was responsible for making textbooks, lesson planning, and leading classes
I had my own homeroom students
Regular EPIK teachers will be placed at a school (or several) and teach the same students for the year, I was seeing each group of students (from different schools) for an intensive week of classes which involved them staying overnight at the camp.
When I wasn't teaching, I was making textbooks for the next year, planning and improving lessons, and creating materials. I also visited other schools for short camps. These times weren't that busy, and office life without students was quite quiet (and a bit boring).
It was like running a marathon one week, and then spending a week sleeping in bed.
When there were camps though… life was hectic. EPIK teachers are contracted to work up to 22 hours (lessons) per week. I was teaching from 9:00am until 9:00pm at times, with few breaks in between. A camp would have at least 30 hours of teaching time, up to 40 if you include covering break time and non-class time with students.
It was like running a marathon one week, and then spending a week sleeping in bed. Busy. Quiet. Busy. Quiet. I loved the busy times, but the quiet times were welcome, too.
The core of my EPIK life was the same as every other EPIK teacher, however. I was there to share my knowledge of English with Korean students, help them practice communicating in a foreign language, and forge a connection between cultures. Those are the aspects of my EPIK life that I enjoyed the most.
If you want to know what a normal EPIK situation is like, check out this article about my Review Of The EPIK Teaching Experience.
---
My Daily EPIK Life
As I mentioned, my EPIK life was either busy or quiet, with a world of difference between each one. When I was teaching, I was really busy. When I wasn't teaching, I was still busy, but not in the way most other EPIK teachers were.
EPIK teachers will all experience what's called 'desk-warming days', usually between semesters when the students are off but teachers still have to come in. During those times you could witness all kinds of events, such as the fire safety day pictured above, or a volleyball tournament. Other times it was staring at a computer screen for the whole day.
The fun part of my job was teaching the immersion English camps – the marathon part.
I taught classes about science, cooking, sports, drama, environmentalism, technology, and many other subjects and themes.
A 'regular' day for me might best be described as a regular week. Camps last for 5 days and mostly followed the same flow over those 5 days. The week could be broken down as follows:
Day 1: Getting to know everyone / ice breaking
Day 2: Theme-based lessons & team building
Day 3: More lessons & lots of sports
Day 4: Drama performances & team games
Day 5: Wrap-up, farewells, & departures
There was no regular class that focused on teaching English directly (i.e. no grammar-focused classes). Instead, students learnt English whilst learning other subjects and doing activities. A lot of task-based, situational, and immersive learning vs. learning today's bite-sized bit of language.
I taught classes about science, cooking, sports, drama (the students put on a play at the end of the week), environmentalism, technology, and many other subjects and themes.
The energy of the students often fed the energy of the teachers and kept everyone existing at a high tempo.
This differs a lot from regular EPIK teachers who usually follow a textbook for the semester and target key grammar structures and activities that help practice that grammar.
That kind of teaching is prevalent in education around the world, for better or worse, but I'm glad I had the chance to use more involved methods to help students develop language learning skills, motivation, and cultural awareness.
Days at camp were either regular (9-6) or late (9-9). Here's an example day from the English camp to show what one of my EPIK days looked like when I had to work late.
Class 1-2: Science
Break Duty (20 mins)
Class 3-4: Cooking
Lunch (60 mins)
Class 5: Free Period
Class 6: Drama
Break Duty (10 mins)
Class 7&8 – Sports
Dinner (50 mins)
Class 9: Team Quiz
Class 10: Drama
Class 11: Journal Writing
All in all, the days were really tiring, but ones spent around a group of enthusiastic students who were really interested in learning English through these various activities. The energy of the students often fed the energy of the teachers and kept everyone existing at a high tempo for the whole week.
That's not to say that everything was perfect (more on that later), but there were a lot of great things about my EPIK life that I appreciated then and miss now (sometimes).
Here are some of the best things about my time working on EPIK
---
What's Good About My EPIK Life?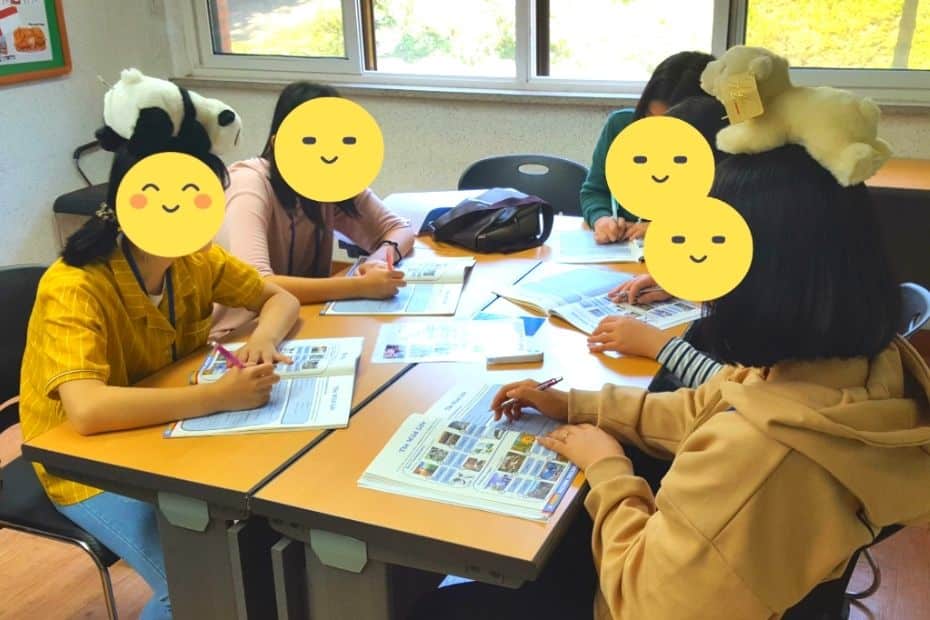 In no particular order, here's all the best things I loved about my EPIK life.
Classes were based around topics, not language
Class sizes ranged from 6 – 36
I could make a strong connection with the students
I met many amazing students
There were a lot of motivated learners
My students were generally well behaved
Students were super-inquisitive about my shaved head
I developed loads of useful skills
I learnt a lot about Korean work culture
The overtime money was great
I liked being busy & camps flew by
I had a lot more control over my teaching than in previous jobs
Thanks to EPIK, I met lots of other great teachers
I saved loads of money
Overall, the parts of my job that I enjoyed the most were to do with teaching, meeting students, and saving money. The first two were rather unique in my situation, but the latter is something that's open to all EPIK teachers as it's easy to save a lot of money with EPIK.
In regards to teaching and meeting students, my situation was unique because of the kind of classes I taught and the fact that the students were with me for a maximum of one week. In that time, the students and I bonded really quickly and it was like a whole semester had gone by in that short time.
I know other EPIK teachers also make strong connections with some of their students, and they're lucky that they get to teach them for a year or even longer as they move through the grades. They also get stuck with some 'difficult' students for the same time and, honestly, I was kind of glad that I was only with those for a week.
Don't get me wrong, I don't see any students as 'bad', and I always did my best to encourage them to join in. But sometimes a week of them drawing rude pics on the whiteboard is enough.
My EPIK life wasn't always rosy, there were some problems, too.
---
What's Bad About My EPIK Life?
I chose the picture above because it represents one of the 'bad' things about my EPIK life – emotional farewell messages from students. This isn't a 'bad' thing, per se, but times like this, after an emotionally charged week of teaching and bonding, was a real downer. I wanted them to stay for longer.
Here's some more bad things about my EPIK life, which may or may not actually be negative, but they affected me all the same.
Saying goodbye to my amazing students each week
The fact that I'll not teach those students again
The feeling of exhaustion after a long week of teaching
You need to be positive, even when you're tired or down
The hours were too long when there weren't camps
I saw the negative sides of Korean work culture
Attending work events was mandatory, even outside work hours
There was nowhere to eat but at the cafeteria
The cafeteria provided the same food most weeks
The time between camps was too quiet
A lot of these issues, such as the negative sides of Korean work culture, probably need a bit more explaining, but I don't want to go into too much detail right here about all that.
…the culture (and some people) often gave me more problems than the actual teaching side of things.
As much as I love Korea, nowhere is perfect and there are some elements of Korean culture that… I don't appreciate. Workplace culture, especially where I was working on EPIK, can be quite old fashioned and not make sense to people with a different cultural background.
To be honest, the culture (and some people) often gave me more problems than the actual teaching side of things. And, from what I've heard from other EPIK teachers, that's a common issue that many people deal with, and one that happens whenever you live in a country that has a vastly different culture from your own.
If you want to know more about what life is like living as an expat in Korea, more than just work-wise, then check out this article about Living In Korea As An Expat.
These problems don't exist in every job, and indeed a lot of the problems I had in my EPIK life are now removed in my new position, which I'll briefly cover next.
---
My Life After EPIK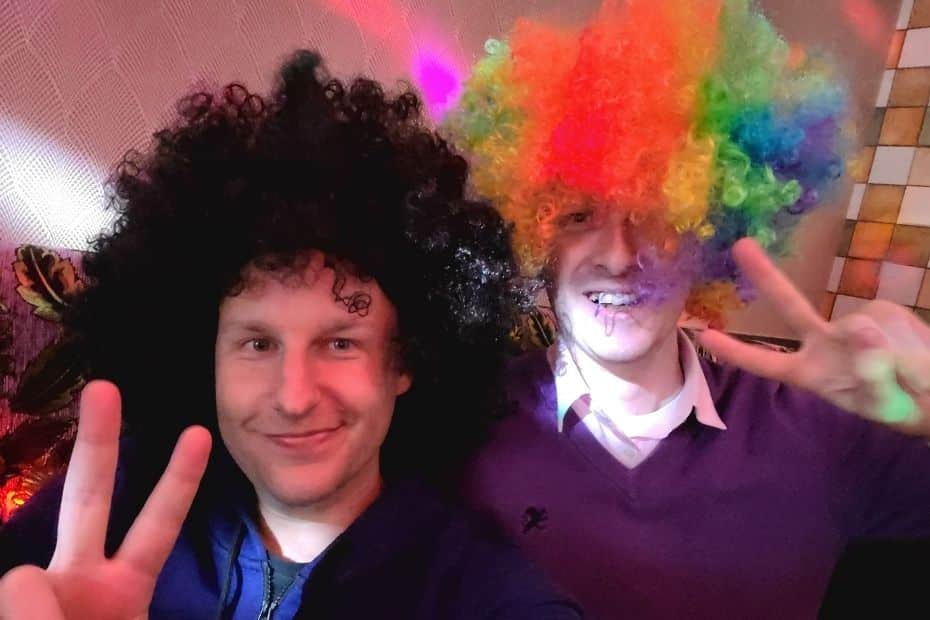 In the summer of 2020 I left my EPIK life behind and began a journey around the world, travelling through several continents using the funds I'd saved during my time in Korea.
Wait, no, that was the plan. Sadly, a global pandemic got in the way and threw all my plans out of the window. I had 6 months from the outbreak in Korea in February 2020 to figure out what to do with myself if travel was off.
I'd started studying a Master's degree in TESOL a couple of years ago part time, studying as much as possible between the busy periods at work. My plan was to try to move to a university position once I'd returned from travelling, but it looks like I was bringing those plans forward suddenly.
Fortunately, my university accepted 5 years working with EPIK as 2 years of university experience.
Thanks to a bit of lucky timing, and some help from a friend, I was able to find a great university position teaching in a city close to where I was living.
Typically you need 2 years teaching experience at a university to get a university job – that lovely Catch 22 situation that many jobs have. Fortunately, my university accepted 5 years working with EPIK as 2 years of university experience (weighing public school experience as 40% of uni experience).
To be honest, the shift from EPIK life to uni life hasn't been as big as I'd expected. The students are still funny, exciting, interesting, unique, confusing, curious, sleepy, and overworked, the teaching is focused on communication, and I still dread being asked a question about English grammar that I don't the answer to in the middle of a class.
That's where I am now. I plan to travel more in the future, but right now I'm embracing this next chapter of my life and trying to develop more interesting and useful classes, work out how to teach effectively during a global pandemic (I hate Zoom!), and writing about my life and travels in Korea.
I'm extremely grateful that uni life gives me a lot of free time between semesters to plan lessons travel, write, and explore. I plan to do a lot of all of them in the future.
---
Would I Recommend EPIK To Others?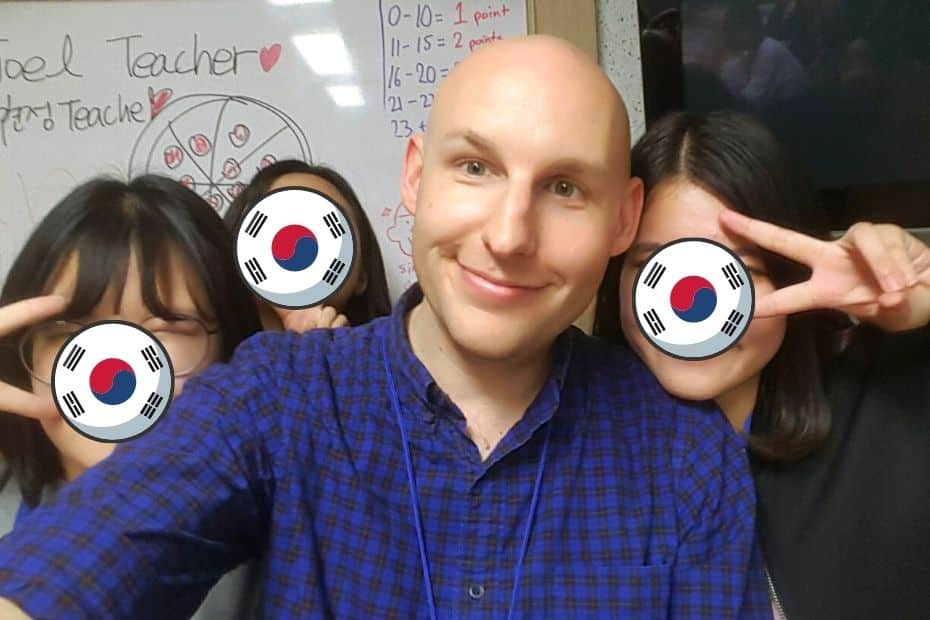 Yes, I'd definitely recommend EPIK to others. Whether you're coming out of university, or sitting in an office job wondering what you're doing with your life and craving a change, EPIK is a great opportunity to try something new.
You don't have to be 'young' to do it either. There are plenty of other teachers in Korea who are in their 30s, and more who are working at universities, high schools, and other institutions in their 40s and beyond.
Make new friends, learn about a new culture and language, experience life as an expat, and maybe even discover a new career.
The cost of living in Korea is reasonable (unless you live in Seoul or have a big family), you can save a lot of money in a year, even more in 5 years. A lot of people come to Korea and leave with significant savings that they use to pay back student loans, travel, put down as a deposit on their house, or for a rainy day in the future.
Of course, there are many other reasons to try the EPIK life, including the chance to make new friends, learn about a new culture and language, experience life as an expat, and maybe even discover a new career.
Everyone has their own reason for starting the EPIK life, and each person has their own situation. An axiom that I picked up from my time on JET in Japan was ESID – Every Situation Is Different. That certainly applies to EPIK, too.
---
Where Can I learn More About Teaching in Korea with EPIK?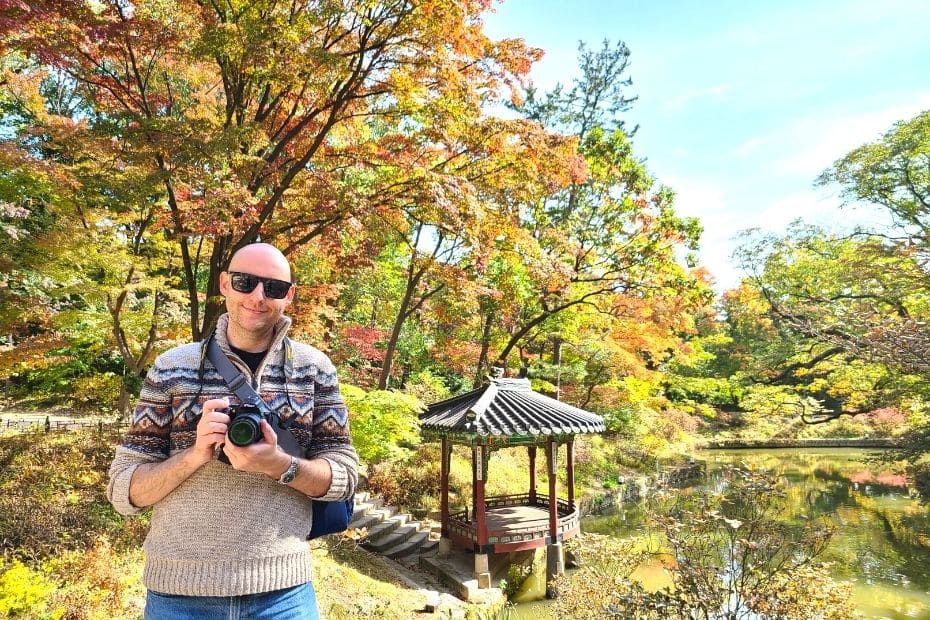 If you want to know more about teaching English in Korea with EPIK, I'd recommend some of my other articles about EPIK, including:
How To Apply For EPIK: My detailed guide to the EPIK application process with lots of tips about how to pass the interview and adapt to life on EPIK.
EPIK Teaching Experience: A guide to what to expect when you're teaching with EPIK.
If this article has convinced you to try out life in Korea with EPIK, be sure to check out my tips to help you move to Korea to teach English. They'll help you work out what to bring, how to make a good first impression, how to deal with culture shock, and also how to survive your first work party.
You can also get lots of really useful information from The Official EPIK Website and Korvia – A Korean recruiting agency for EPIK
Feel free to leave a comment below if you still need answers and I'll get back to you ASAP.
---
EPIK Life FAQs
Finally, here's a few FAQs about working on EPIK, in case you're interested in trying it out for yourself.
How can I apply for EPIK?
You can apply for EPIK in 3 ways – directly to the EPIK Office in Korea, through a recruiting agency, or a MOU/MOA Organisation in your country. There is no direct advantage of one method over the others, however, applying directly to the EPIK Office can result in a faster process and placement confirmation.
Who can apply for EPIK?
Citizens from the following 7 countries are eligible to apply for EPIK; United States, United Kingdom, Ireland, Canada, South Africa, New Zealand, and Australia. A Bachelor's degree is required, as is a TEFL certificate if your Bachelor's degree isn't an education-based one.
When can I apply for EPIK?
Spring and Fall. There are two intakes for EPIK. To apply for the spring EPIK intake, you should begin applying from September. To apply for the autumn EPIK intake, you should begin applying from March. The application process takes around 4-6 months from start to placement.
Can I choose my school with EPIK?
No. EPIK doesn't allow people to choose which school they will work in. Schools will be assigned at the start of the contract. If you work on EPIK for 2 years, you may be able to move to a different school, but selecting which school isn't generally allowed at this time either.
Can I choose my location with EPIK?
No. EPIK doesn't guarantee which area you'll be placed in, but you can request certain locations that you'd like to be placed in. Applicants to Seoul should apply to the Seoul Metropolitan Office of Education (SMOE) instead of submitting a general EPIK application. Although there is no guarantee, EPIK will try to place you in one of your requested locations if possible.
Can I work on EPIK without a degree?
No. To be able to teach in Korea, on EPIK or with any other organisation, you need to be granted an E-2 working visa. One of the conditions of receiving this visa is that you hold at least a Bachelor's degree. Your Bachelor's degree doesn't have to be in an education-related field, however, that would improve your chances of getting a position with EPIK, and possibly improve your salary.
---
Liked This? Pin It For Others
If you enjoyed reading this article, then please share this with your friends on Pinterest.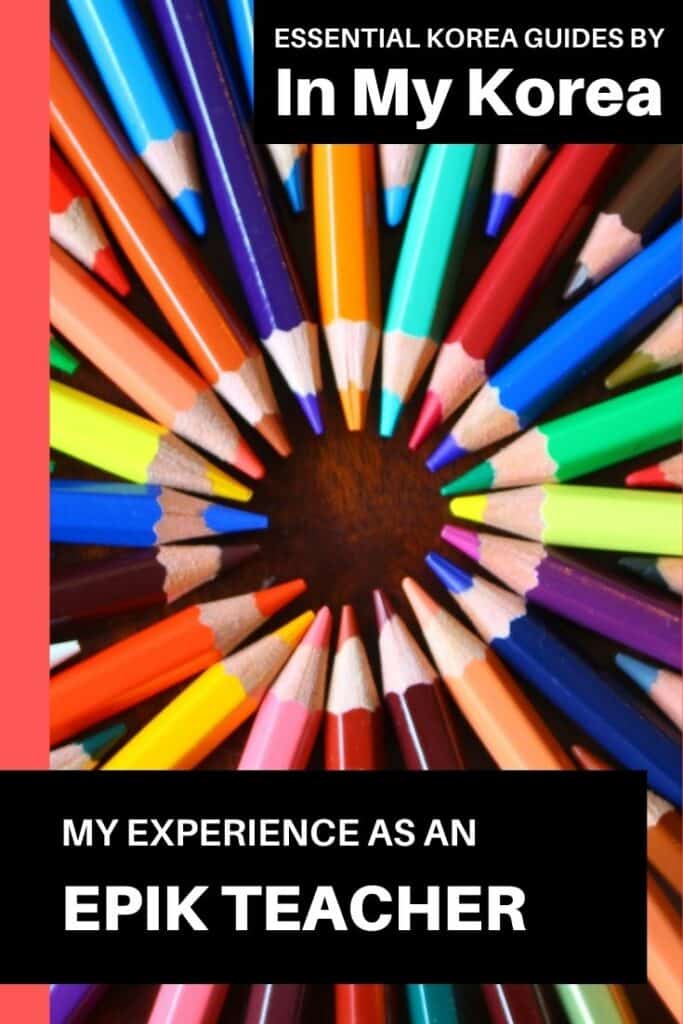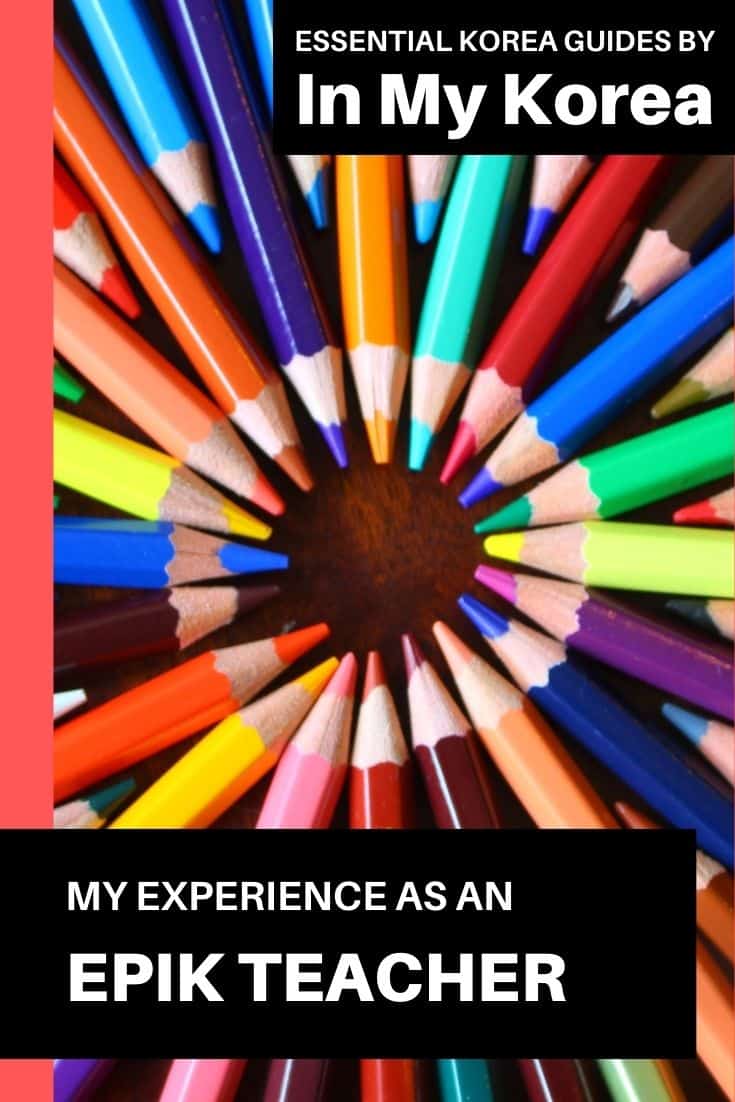 ---
Related Articles