Why should you move to Korea to teach English? Well, picture the scene: you've just finished another mind-numbing 9-to-5 and now have to nod through a long journey back to your overpriced flat in Sameville, USA, or some other English speaking country. Sitting on the train or bus you gaze out of the window in a trance, wondering if this is as good as it gets.
You determine that there must be something better out there and decide to search for what that thing might be as soon as you get home. Later that night, you come across a website advertising English teaching positions in South Korea and feel a sudden, unexpected impulse flooding through you. After applying for a teaching position and a few hectic months of gathering and sending documents to the other side of the world, you find yourself on the plane ready to take off, wondering how exactly you got yourself into this position. Are you really ready to move to Korea for a new life?
Like everyone else who makes it to this point, you're intrigued about what might lie ahead, which is why I've compiled this list of tips for anyone planning to make the big move in 2023. So sit back and relax as I take you through some of the most important things to know about moving to Korea.
Affiliate Disclaimer: This site contains affiliate links and I may earn commission for purchases made after clicking these links.
---
1: Learn Korean Before You Move To Korea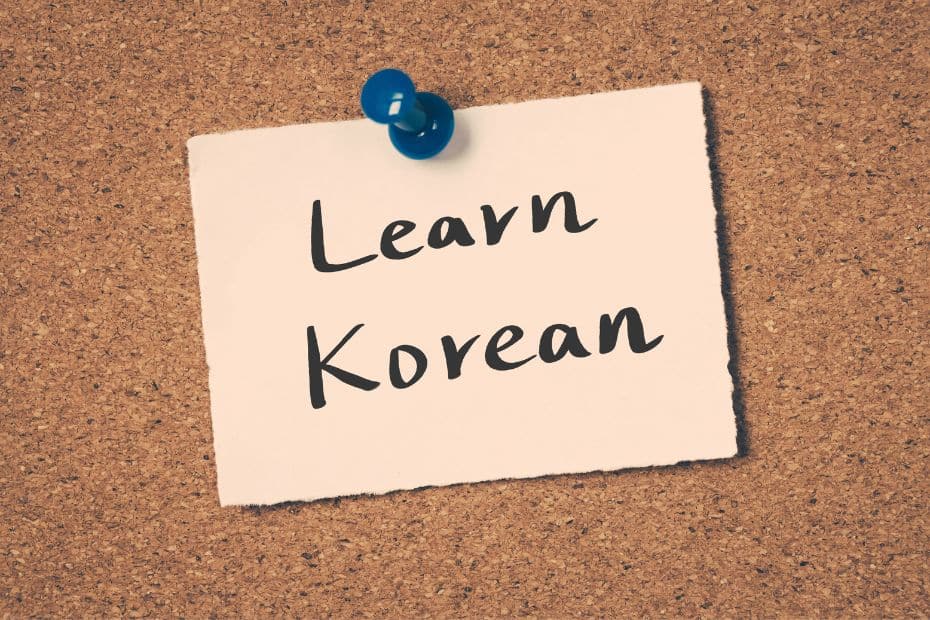 This one sounds incredibly obvious and daunting in equal measure, I get it. And I'm not suggesting you need to become conversational overnight or anything, but as you can probably appreciate, learning Korean when you're about to go and move to Korea is going to have countless benefits.
You might also be surprised to learn that Hangul (the Korean alphabet) is one of the easiest alphabets to learn and once you touch down, your boss / coworker / students will inevitably tell you how 'scientific' it is within your first 5 minutes of moving to Korea. The best thing is, it's not difficult.
As someone who has lived in Korea on and off for 13 years and who certainly wouldn't class himself as anything close to a 'language buff', I can wholeheartedly attest to this. It's also a massive help when you're out and about as you can easily learn to read menus, signs, and posters.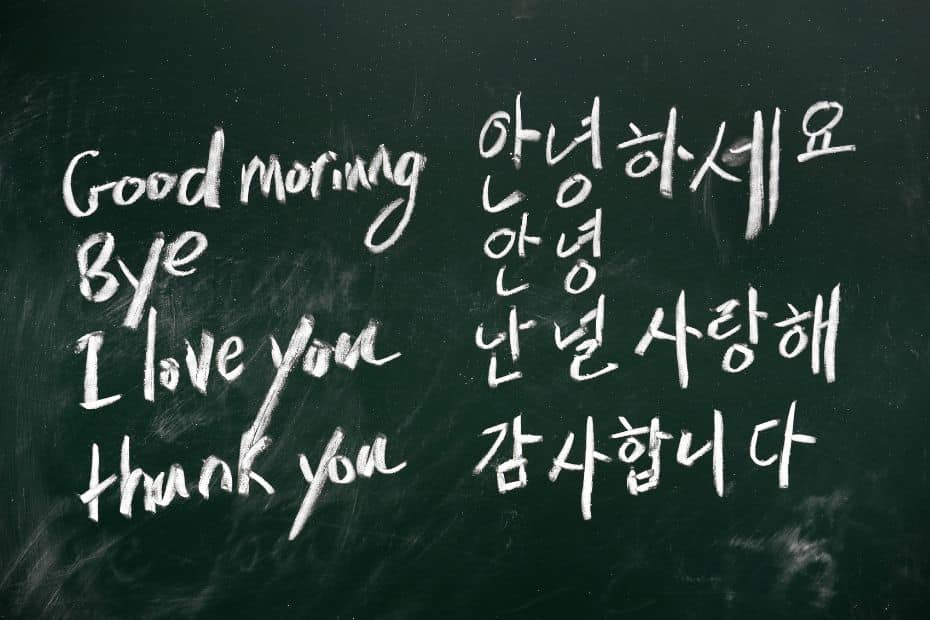 A lot of signs use English words – just written in Korean – so the sooner you learn, even just the alphabet, the bigger the advantage will be for you. I actually learnt Hangul at work. My entire class were off one afternoon, except one kid, who taught me the alphabet in one 50 minute sitting.
Maybe I was doing myself a disservice by claiming I'm no language buff in hindsight. Honestly, you could probably learn on the flight out here with an app like Duolingo. Just don't leave it months like I did. Worst case, use an app like Papago to translate Korean while you're learning the language.
The benefits of learning Korean are endless. And instant. Your boss and coworkers will also be pleasantly surprised if you already have a little bit of Korean in your arsenal when you arrive, which is sure to make a good impression. Just a few basic Korean phrases will go a long way from day one.
Do you need to learn Korean to move to Korea? Not completely, but grasping the basics will definitely help you make friends, eat out, shop, and live a semi-normal life more easily. It will also be of use if you want to hang out with your coworkers and know more about what your students are saying.
---
Planning to visit Korea? These travel essentials will help you plan your trip, get the best deals, and save you time and money before and during your Korean adventure.

Korea Electronic Travel Authorisation (K-ETA): Most countries need a K-ETA to travel to Korea. Apply before you travel only with the Official K-ETA Site.

Staying Connected: Pre-order a Korean Sim Card or a Portable WiFi Router to collect on-arrival at Incheon Airport. Collection desks are open 24 hours. Alternatively, download a Korean eSIM for you travels.

Hotels In Korea: Staying in Seoul, I recommend Myeongdong (convenient), Hongdae (cool culture) or Gangnam (shopping). Find the best hotel prices across Korea with Agoda, Klook, or Hotels.com.

Incheon Airport To Seoul: Take the Airport Express (AREX) to Seoul Station or a limo bus across Seoul. Don't like carrying heavy suitcases? Book an Incheon Airport Private Transfer and relax to or from the airport.

Korean Tours: Find the best tours in Korea with tour companies that have a big presence in Korea, including Klook, Trazy, Viator, and Get Your Guide. These sites also offer discounted entry tickets for top attractions.
Seoul City Passes: Visit Seoul's top attractions for free with a Discover Seoul Pass or Go City Seoul Pass. These passes are especially good for families and couples visiting Seoul and can save you lots.

Transportation: Get a T-Money Card or WOWPASS to pay for public transport, including buses, subways, and taxis. For Korea's high speed trains, save money and get unlimited rides with a Korea Rail Pass.

Travel Money: Exchange foreign currency in Myeongdong or Hongdae money exchanges. Pick up a Wise, Revolut, or WOWPASS travel money card for the best rates and convenient card payments in Korea.

Flights To Korea: I recommend using flight comparison sites such as Expedia and Skyscanner to find the best flights to Korea from any country. Air Asia is a good option for budget flights from Asia.

Learning Korean: Want to learn Korean? I recommend a complete language learning course from 90 Day Korean or Korean Class 101 – both have well-structured lessons and lots of useful resources.
---
2: Make Friends With Your Korean Coworkers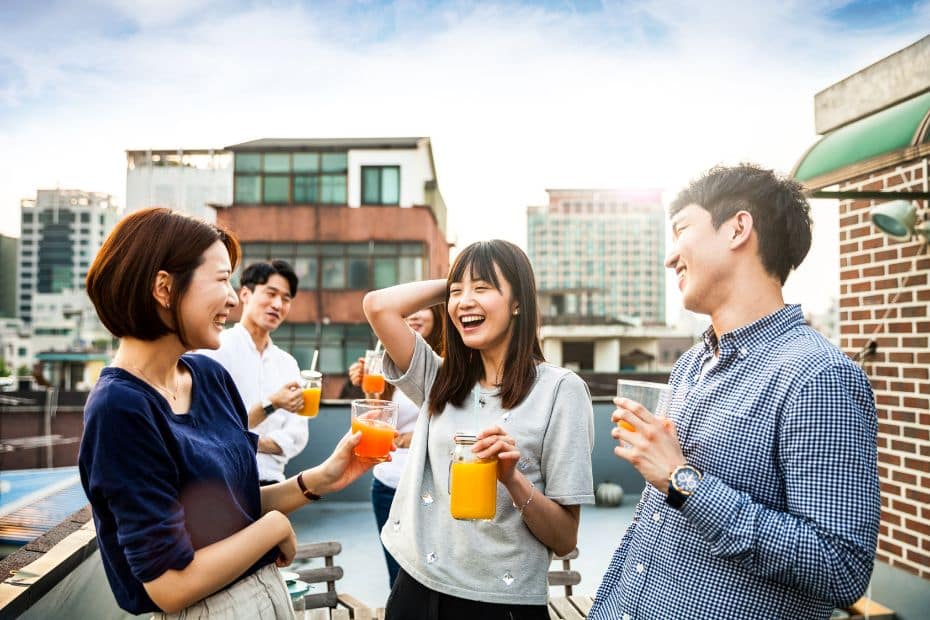 Making friends with other expats in Korea is a great idea, one that I wholeheartedly endorse. The benefits of having friends from a similar cultural background are countless and can do wonders for not only your social life, but also your mental health. Sometimes you've got to be around familiar people.
However, there's a very real threat that you simply enclose yourself in a Westernised bubble of expats once you get to Korea. Not only do you shut yourself off from making local friends, you might also end up ignoring or not knowing about Korea's other wonders, such as amazing food, which I'll cover later.
The likelihood is that you'll get to your destination and instantly be introduced to a Western coworker or two, who will then in turn take you out for dinner to introduce you to their friend group. This can often mean your interactions with actual Koreans outside the classroom can be limited at best.
One way around this is to befriend a coworker. These guys are often the unsung heroes of life in Korea. I mean, they're working in an English-speaking environment all day, so their English is usually pretty good, which means they can provide an obvious link between yourself and the local culture.
Take advantage of this when moving to Korea. Koreans who work in English schools are usually pretty eager to practice their English at any given opportunity, so befriending your coworkers is a two-way street. Of course, it can also mean you gain a friend for life even if you move away from Korea.
Many Koreans are super-helpful, especially in those early days when you're brand new, so don't be scared to invite your coworkers out for dinner or whatever it is you might do in your spare time. Not everyone will want to chat with the foreign teacher, but there's always someone who will.
---
3: Request A Bigger Korean City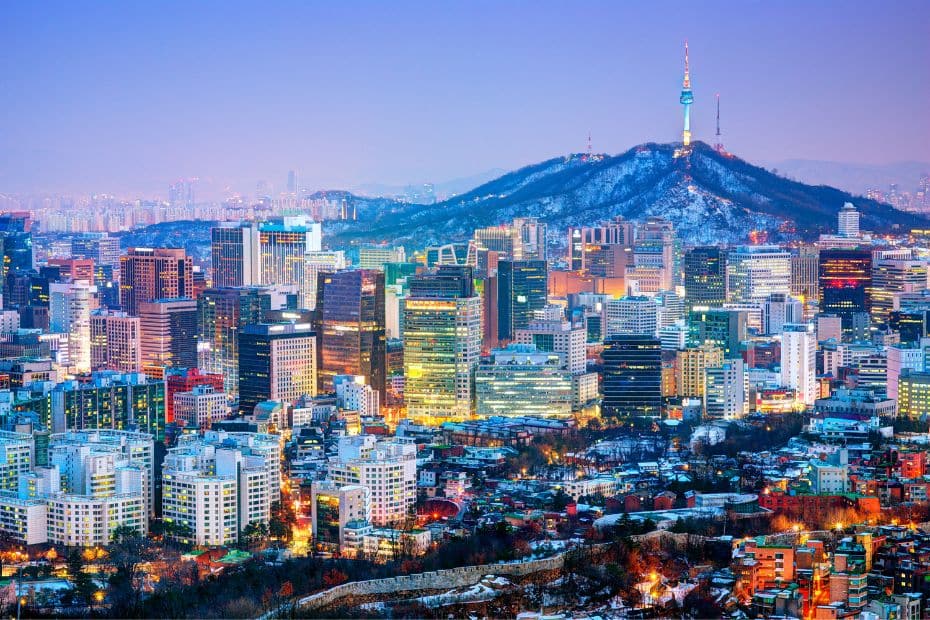 You may have heard horror stories from English teachers in Korea stuck in the middle of nowhere with no friends and few modern conveniences. Contrary to what you may think, recruiters are eager to get you over to Korea and will usually do their best to provide you with your first choice location.
This means you don't have to settle for a position in a tiny village out in the sticks. Of course, these positions have their own charms and can often be rewarding in their own way, but for a first-time expat who doesn't know the language, they might not be the best choice for when you move to Korea.
Making friends in these places can be virtually impossible, too. Korea is a dream for the socially minded amongst us – the possibilities and friendship circles are endless. However, if you're moving to Korea to embrace a new culture and way of life, living in the countryside might suit you fine.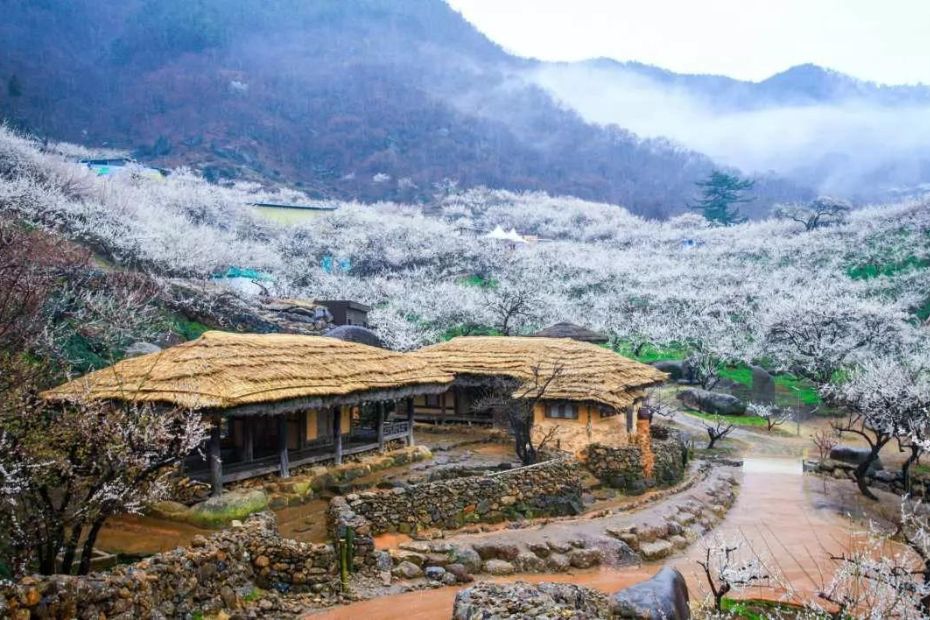 In Korea, having a lot of friends is like owning a diverse collection of books, with each one offering a unique perspective on life on the peninsula. Most of the time, expats are more than willing to open their social circles and welcome new members, especially in the smaller cities outside the capital.
As someone who has spent the vast majority of their time in Korea in a mid-sized city, I can attest to this first-hand. As great as Seoul and Busan are, they can, on occasion, feel a little impersonal. The same can be said for being an expat in any large city around the world though, I would guess.
You won't struggle making friends in the bigger cities in Korea, but you might struggle to form and maintain close personal friendships; there's simply too much happening and the faces you will bump into each weekend will almost certainly change. Also, people move to and leave Korea all the time.
So yes, my advice would be to request a bigger city, but maybe not a huge metropolis like the big two of Seoul and Busan. Older expats with plenty of experience and established friend groups regularly make the move to the big cities, but to just rock up in Seoul fresh off the boat may be a little daunting.
---
4: Be Prepared For Lots Of Korean Surprises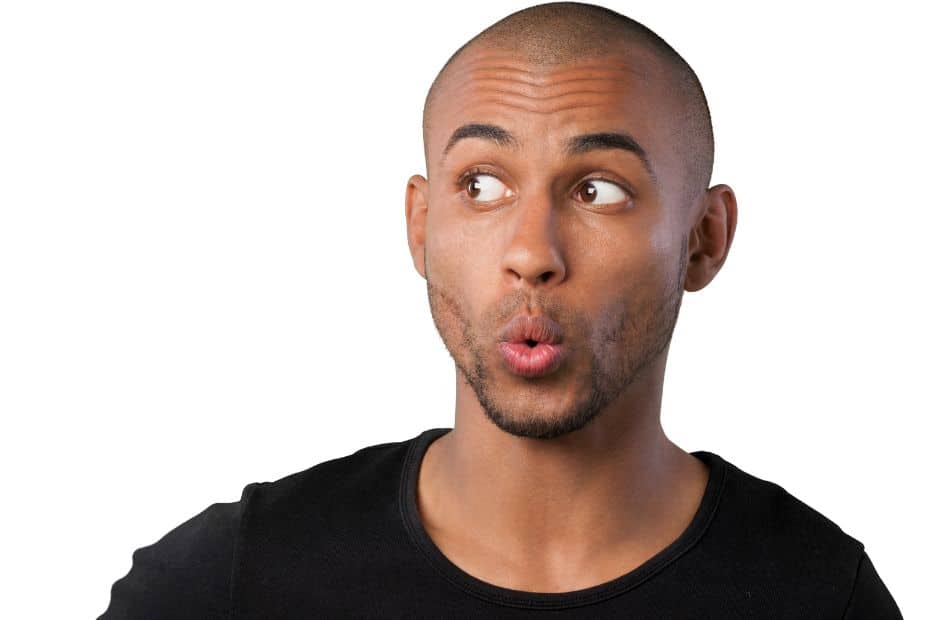 As someone who has lived in Korea for more than a decade, I can categorically confirm that Korea can be one of the most bizarre places on the planet. In a good way. Of course, the peculiarities are cultural, and what may seem odd for an expat is often seen as perfectly normal for a Korean.
If you happen to be offended by old men hocking up and spitting all over the street, Korea might not be the best place for you. Yes, these older Korean gents can often be as wise as an old sage, but have no problem engaging in this particularly nasty habit. It's certainly shocking if you're not used to it.
Moving to Korea can often be overwhelming when in big urban areas, too. If you're reading this as a veteran of life in The Land of the Morning Calm, you will undoubtedly have been in a position on the subway where an ajumma (an old Korean lady) has rudely pushed past you.
Social etiquette in these situations, i.e. saying, "sorry", is virtually non-existent, so don't take it personally. This is all part of Korea's famous ppalli ppalli (go quickly) culture. This is also tied into Korea's Confucian-based social structure, where the young are expected to defer to the elderly.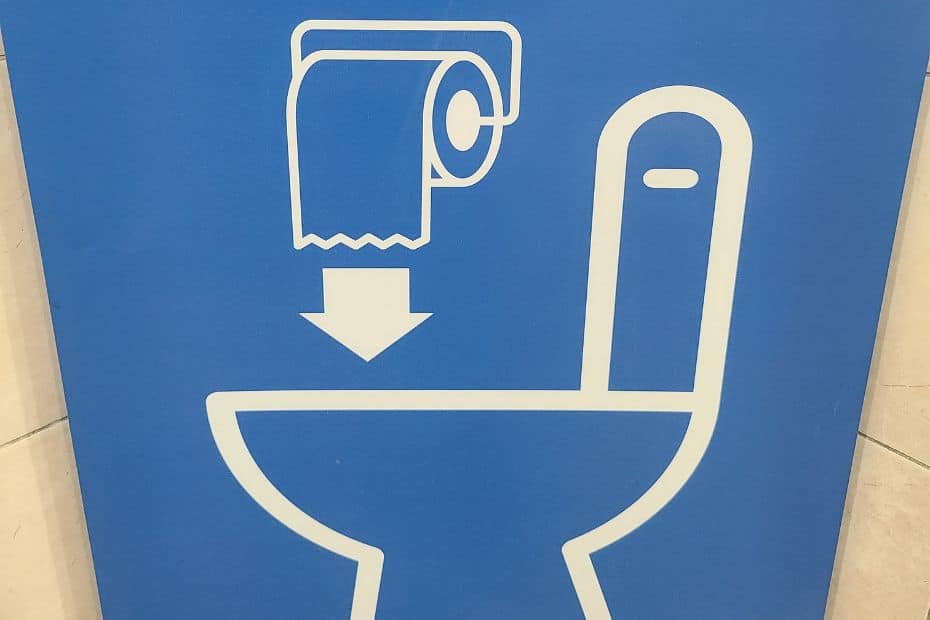 Whilst Korea is one of the cleaner and more developed Asian countries, you still see public toilet bins full to the brim with used toilet paper. This can be off-putting for a first-time expat, so be prepared. Fortunately, since the PyeongChang Winter Olympics, Korea has been trying to bin this habit.
Oh, and whilst on the topic of public bathrooms, you should fully expect to see Koreans brushing their teeth when you go to the bathroom. Koreans brush their teeth after every meal so this is a common, if not pretty unusual, sight (for a Westerner). It's a cultural difference, one of many.
There are plenty of other strange behaviours you will almost certainly notice on a daily basis when living in Korea. But it's important to remember that you are a guest, so respecting the culture is of the utmost importance. Be sure to brush up on Korean etiquette rules before you move to Korea.
Why not ask your Korean coworkers or class about specific behaviours you've noticed in a nice, respectful way? They will usually be more than happy to discuss and compare these peculiarities with you and will often be happy that you are taking an interest in Korean etiquette and culture.
---
5: Embrace The Korean Work Culture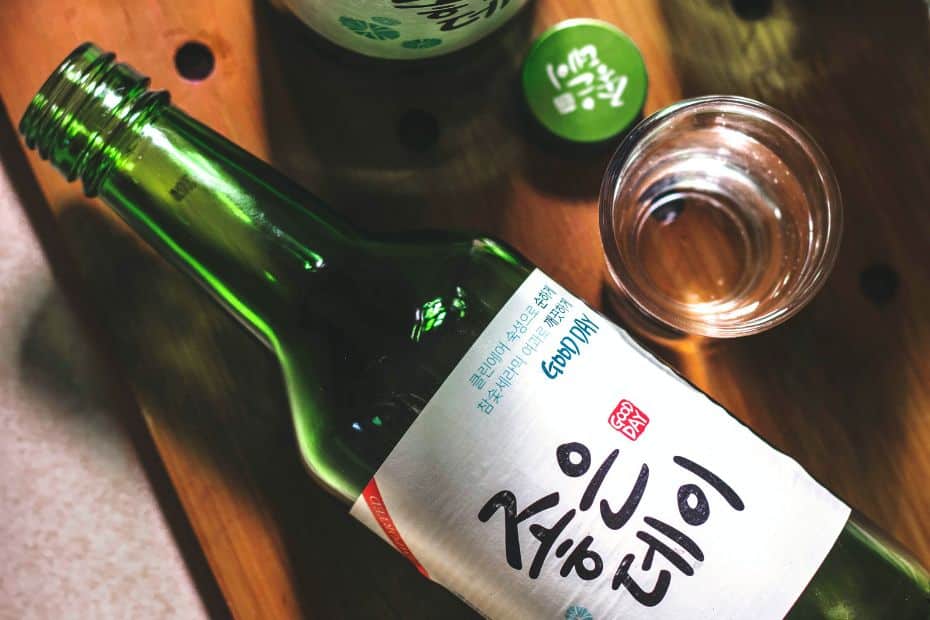 If you are the type of person who likes to have an opinion, like I myself have been known to have, you might have to realign your expectations, particularly in the work place. Usually, what the boss says goes and they do not like to be challenged. This again ties back to Korea's Confucian heritage.
If you find yourself in a situation at work you're not quite comfortable with, take a second to collect yourself before you speak up. When you want to complain about something, it may be best to ask yourself if this is really something you have to pursue. Expats in Korea learn to pick their battles.
In Korea, workers who complain about things are not seen as team players and are instead breaking the harmony of the group – a big no-no in Korean culture. I'm certainly not suggesting you should accept abuse or harassment at work, but you may be better off letting the small things slide.
Koreans work hard and play even harder. You might be asked to partake in a ritual bonding session known as a "hoesik" (pronounced hway-shik). This basically amounts to a meal with coworkers and the boss usually trying to beat the world record for the amount of soju ever consumed in one siting.
Of course, this is obviously dependent on the boss in question, but people who have lived in Korea for any serious amount of time will definitely have come across this sort of person. If you want to drink a lot and get to see your coworkers without their work-faces on, this is the time to do it.
When I first arrived, these dinners were pretty much mandatory, but the work-life culture in Korea is gradually beginning to change in favour of the worker. During the pandemic, these events were cancelled for obvious reasons, and now some workers aren't always eager to start them up again.
Yes, Koreans will still more than likely be expected to attend, but Westerners will probably be given a little more leeway. If drinking isn't your thing, then don't be afraid to speak out. Nobody will force you to get involved. You can always turn your shot glass upside down or ask to fill it with water instead.
But if you do drink, these nights can be a solid way to get to know your coworkers better and can be a lot of fun. You will probably end in a noraebang too, which is a Korean karaoke place. I mean, what's not to like about that? And don't worry, they will have plenty of songs in English for you.
---
6: Get Stuck Into Local Korean Delicacies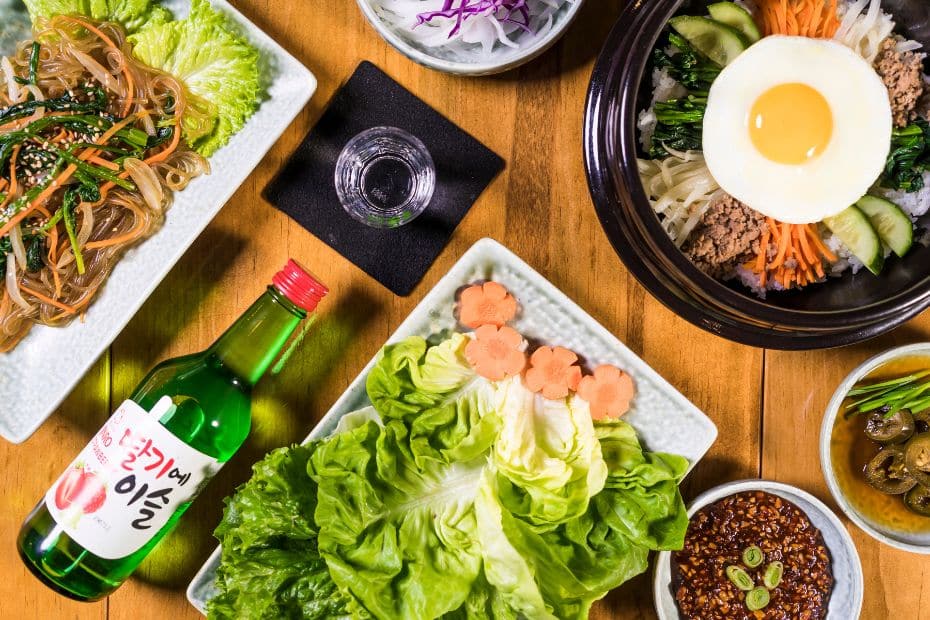 Most expats are in agreement about the quality of food on offer in Korea. And if you happen to be English, it's not too difficult to outperform English food (I'm English, so I can say that). Korean food is a (sometimes) spicy, exciting blend of local and Asian cuisine that's cheap and delicious.
And there are loads of different types of traditional Korean food to try, too. Korean cuisine is like a firework show exploding in your mouth, with each dish leaving a lingering trail of deliciousness. From chamchi-jjigae (spicy tuna stew) to Korean barbecue, there is something for everyone.
Kimchi (fermented cabbage) is a big deal over here and served with every meal. It's no exaggeration to say that Koreans are obsessed with it. In my first year of moving to Korea way back when, it took quite some time to get used it, but I can now proudly call myself a kimchi connoisseur.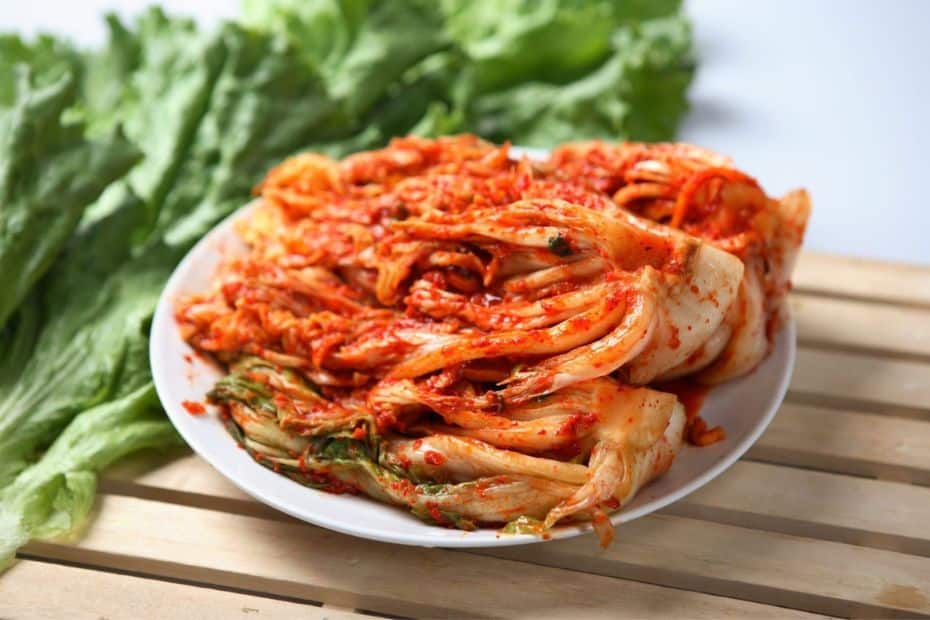 A little heads up though: Korea isn't really a place which accommodates vegans all that well. Their cuisine is heavily meat based, but if you do happen to be a meat eater, you will find yourself like a kid in a candy store, with endless delightful options. That being said, veganism is increasing in Korea.
Koreans also use meals to bond with each other and sharing food from the barbecue or a big communal heated dish is commonplace. As a person who didn't particularly like sharing food, a la Joey from 'Friends', this came as quite the shock, so be warned (and ready to love it).
On the whole, Korean food is some of the best in Asia and you should jump into it fork (or chopsticks) first. Korea has loads of seasonal dishes, including hot and spicy Korean winter foods, and cool and refreshing summer desserts. You're sure to find something yummy when you move to Korea.
---
7: Be Open Minded About Everything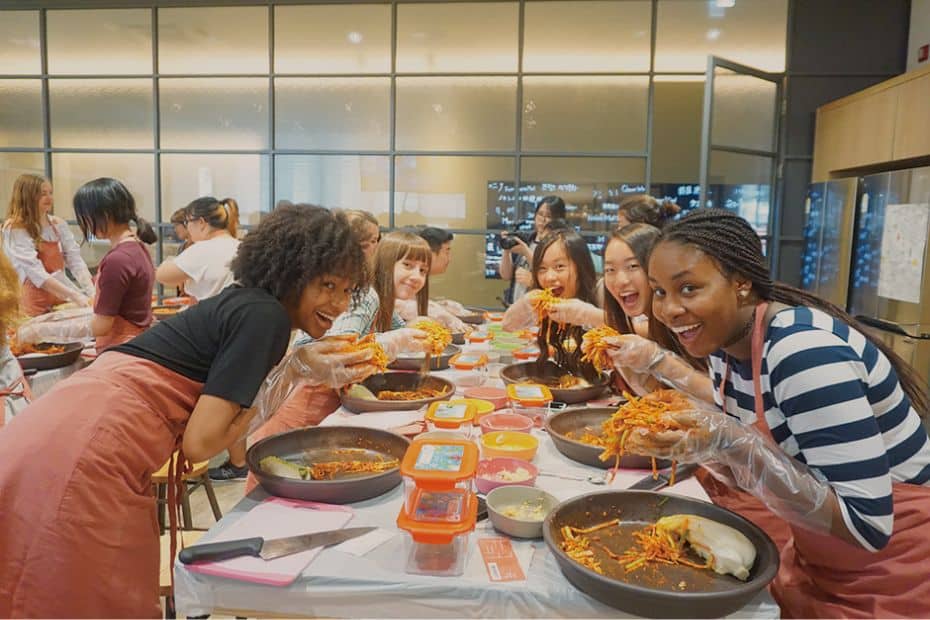 As mentioned earlier, Korea can occasionally be a little strange – especially in your first few months here. If you let it, this can make life somewhat difficult for you. This is known as culture shock. The best advice I can offer would be to embrace the fact that you are living in a foreign country.
Yes, some days life might be a little more difficult than if you were still living in your home country. But in my humble opinion, the life-changing experiences far outweigh any of the negatives. Most people start off being amazed with everything, the honeymoon phase, and this time is a blast.
However, sooner or later, people start to feel down about living in a new culture, having to deal with a new language, and feel isolated. Don't worry, this happens to everyone and there's really no other way through it than eating some comfort food, talking to friends (here and at home), and being brave.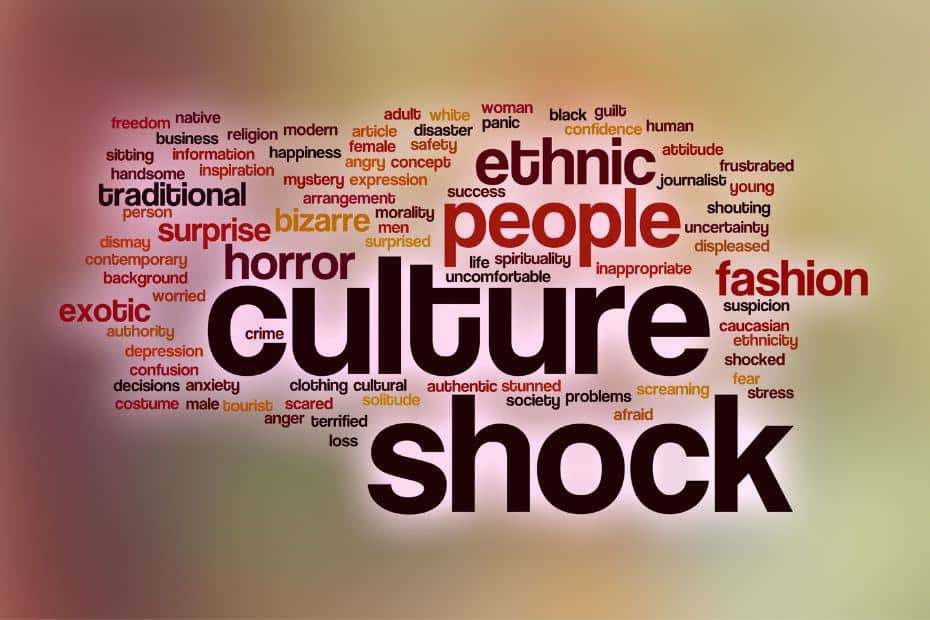 Take little steps to burst through your comfort zone. Try that Korean dish, even if you're not sure what it is. Go out for a meal with a coworker if they invite you. Check out a student's sticker collection when they offer to show you. Say hello to the bus driver in Korean. Take a day trip to see another city.
Approach every new situation as an opportunity to grow and to not just learn about Korean culture, but also to teach your new Korean friends about your culture. Share, interact with, and absorb the local culture and expat life in Korea will be less intimidating, less confusing, and hopefully more fun.
There are a ton of things you can do in Korea that you might not be able to do at home. Skiing, for example, is pretty cheap in Korea so if you're from a warmer country, this is a great opportunity to try it. Just don't get evacuated off the slopes by mountain rescue after wiping out like a friend of mine did.
Living as an expat in Korea is a great excuse to try new hobbies, join clubs you can't find at home, practice a foreign language, and experience sights and cultures you wouldn't normally be able to. Make the most of your move to Korea and create some unforgettable memories and new friends.
---
8: What To Bring When You Move To Korea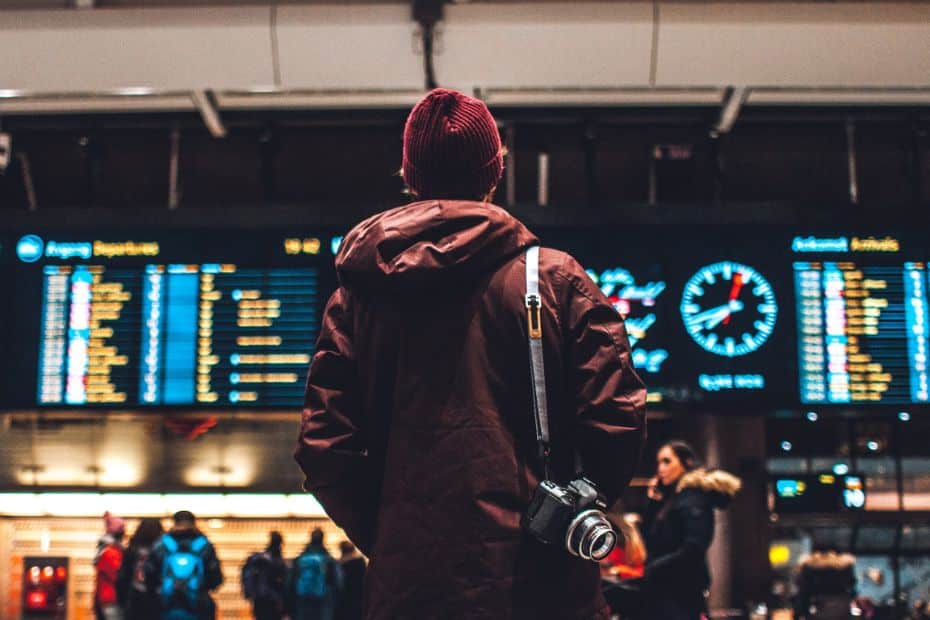 Korean clothes sizes are different to Western sizes and can be misleading. A 'small' in the US could be a 'medium' in Korea or even a 'large'. If you're worried about finding size-appropriate clothing in Korea, definitely stock up before you travel or be prepared to search Seoul's specialist clothing shops.
Shoes can also be an issue, especially if you have longer than average feet or wide feet. If you plan to do any outdoor activities or go to the gym, I recommend buying training shoes in your home country so that you're guaranteed a comfortable fit. Korean shoes also follow a different shoe size scale.
Even though Koreans are generally very fashionable, you might find that Korean fashion tastes aren't always what you want to wear. Fortunately, there are plenty of international fashion stores in Korea, including Zara, H&M, Uniqlo, and Gap. You can also order clothes online from Amazon.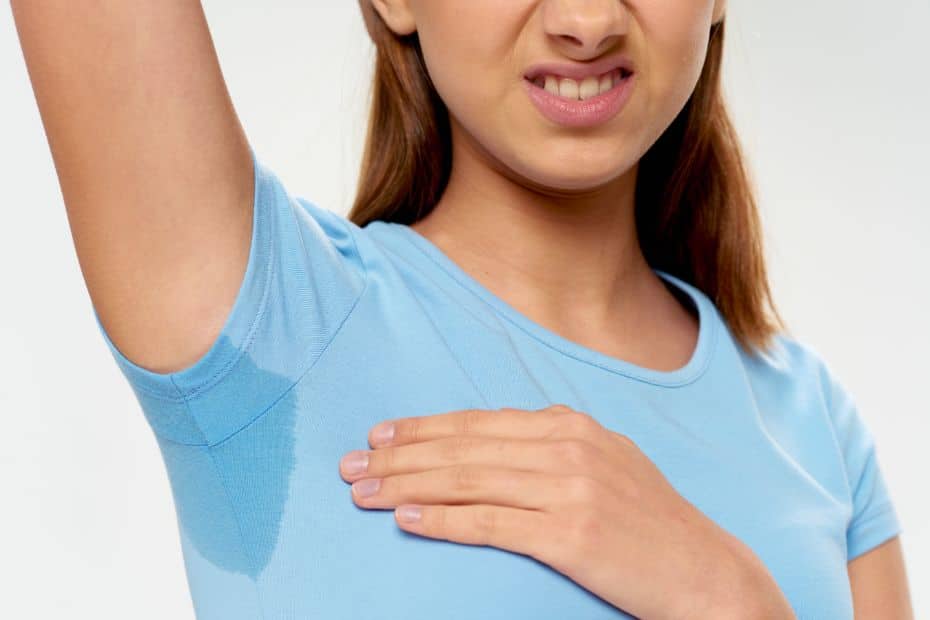 Another odd aspect of living in Korea I've never quite gotten to the bottom of is the amount it costs to buy deodorant ($6+). I've heard tales over the years that Koreans don't actually use these products because they don't smell when they perspire. Bring a few extra roll-ons when you move to Korea.
Asides from clothes and personal goods, you probably don't need to worry too much if you're only planning to move to Korea for a year. You can find a wide range of goods, clothes, cosmetics, and medicine in Korea that should be as good or better as what you're used to back home.
If you do have a medical requirement and need prescription medication, or you're worried about what drugs you can bring into Korea, check out the guide to medical assistance from the US Embassy in Korea. This site also includes a list of English speaking dentists and physicians.
One final thing, I recommend investing in some good quality bedding. Summer in Korea is really hot and winter is really cold, making it hard to sleep for light sleepers. I use an Emma Original mattress as it's cheaper than Korean mattress companies and helps me sleep well whatever time of year it is.
---
How To Move To Korea With EPIK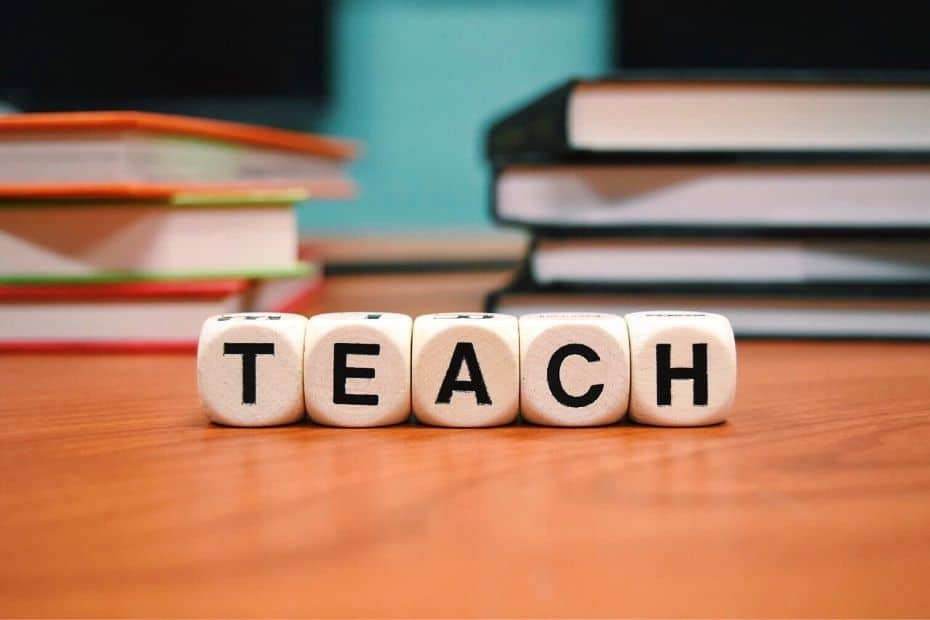 If you are interested in starting a new life working and living in South Korea, then one of the best options for people from native English speaking countries is the EPIK Program. This is a government-led program to bring native speakers to Korea to help develop the English skills of school students.
You can start on EPIK in the spring or autumn and there are thousands of positions across Korea, from big cities to small villages in remote mountains. This guide to applying for EPIK covers all you need to know; from completing the application form to acing the interview, and all in between.
Not only can EPIK help you move to Korea more easily by guaranteeing you a job and an apartment for when you arrive, it also has a great community of expat teachers to meet. Of course, as mentioned in tip 2, you should definitely make Korean friends, too (starting with other expats helps, though).
To apply for EPIK, you will need to be a native English speaker from one of these 7 countries:
United States
Canada
United Kingdom
Ireland
Australia
New Zealand
South Africa
You will also need to have at least a bachelor's degree and an online TEFL certificate (not hard to get and can be completed in less than a month). Want to know what working on EPIK is like? Find out in this review of life on EPIK. Whether you join for a year or five, the experience can be life changing.
---
---
Related Articles