Have you ever wanted to learn Korean and watch TV at the same time? Want a more interesting and interactive learning experience that will teach you how to speak Korean like a native speaker and introduce you to Korean expressions? Then perhaps you'd like Lingopie.
This Lingopie review article will introduce you to an innovative method of learning Korean through TV shows and other videos, as well as explain how you can create your own personalised study lists as you're enjoying a show.
As an English teacher in Korea, I appreciate new and alternative methods to studying a language and have tried Lingopie to see if it's worth recommending or not. I'm also studying Korean myself and can appreciate the site as a learner.
In this article you'll find lots of information about how and why to use Lingopie, as well as who it is (or isn't suitable for). I offer my own, unbiased thoughts after using the site and as a Korean language learner. I hope you find it useful.
---
Lingopie Review: What Is Lingopie?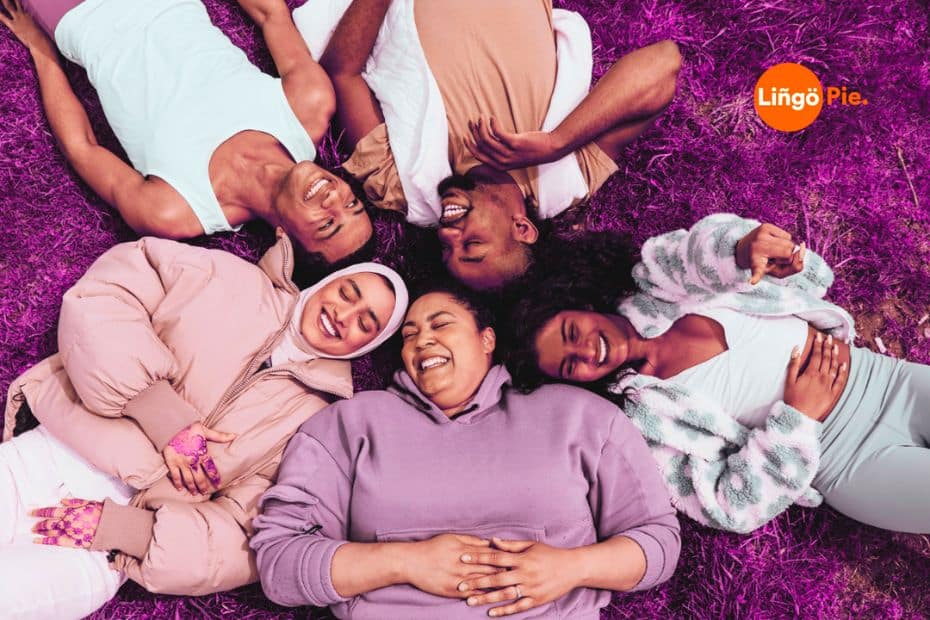 What is Lingopie? Lingopie is a paid language learning site that allows you to learn Korean and other languages through a wide range of videos, including K-dramas, music videos, children's shows, and more.
There are also specially created videos designed for language learning, such as hangul flashcard videos to help you master the basics of the Korean alphabet.
As well as videos, Lingopie also offers traditional language learning tools to help you master Korean, including flashcards, review tools, and games, as well as many in-video tools.
---
---
Lingopie differs from other language learning sites like 90 Day Korean and Korea Class 101 as it offers a library of videos with natural language presented through TV shows.
Learning Korean by listening to native speakers is a great way to develop communication skills and can improve your chances of sounding more natural when you speak Korean.
Lingopie also has a blog that offers tips for learning Korean and interesting articles about language, such as the Best Shows To Learn Korean and How To Learn A Language With TV.
Lingopie is also available for Japanese, Spanish, French, German, Italian, Portuguese, & Russian.
---
Disclaimer: This is a sponsored post and I was given free access to the Lingopie website to help write this review. However, everything included in this post is my own opinion, good or bad, about Lingopie. I wrote this Lingopie review to help you decide if it's useful for you.
---
Planning to visit Korea? These travel essentials will help you plan your trip, get the best deals, and save you time and money before and during your Korean adventure.

Korea Electronic Travel Authorisation (K-ETA): Most countries need a K-ETA to travel to Korea. Apply before you travel only with the Official K-ETA Site.

Staying Connected: Pre-order a Korean Sim Card or a Portable WiFi Router to collect on-arrival at Incheon Airport. Collection desks are open 24 hours. Alternatively, download a Korean eSIM for you travels.

Hotels In Korea: Staying in Seoul, I recommend Myeongdong (convenient), Hongdae (cool culture) or Gangnam (shopping). Find the best hotel prices across Korea with Agoda, Klook, or Hotels.com.

Incheon Airport To Seoul: Take the Airport Express (AREX) to Seoul Station or a limo bus across Seoul. Don't like carrying heavy suitcases? Book an Incheon Airport Private Transfer and relax to or from the airport.

Korean Tours: Find the best tours in Korea with tour companies that have a big presence in Korea, including Klook, Trazy, Viator, and Get Your Guide. These sites also offer discounted entry tickets for top attractions.
Seoul City Passes: Visit Seoul's top attractions for free with a Discover Seoul Pass or Go City Seoul Pass. These passes are especially good for families and couples visiting Seoul and can save you lots.

Transportation: Get a T-Money Card or WOWPASS to pay for public transport, including buses, subways, and taxis. For Korea's high speed trains, save money and get unlimited rides with a Korea Rail Pass.

Travel Money: Exchange foreign currency in Myeongdong or Hongdae money exchanges. Pick up a Wise, Revolut, or WOWPASS travel money card for the best rates and convenient card payments in Korea.

Flights To Korea: I recommend using flight comparison sites such as Expedia and Skyscanner to find the best flights to Korea from any country. Air Asia is a good option for budget flights from Asia.

Learning Korean: Want to learn Korean? I recommend a complete language learning course from 90 Day Korean or Korean Class 101 – both have well-structured lessons and lots of useful resources.
---
How Can You Learn Korean With Lingopie?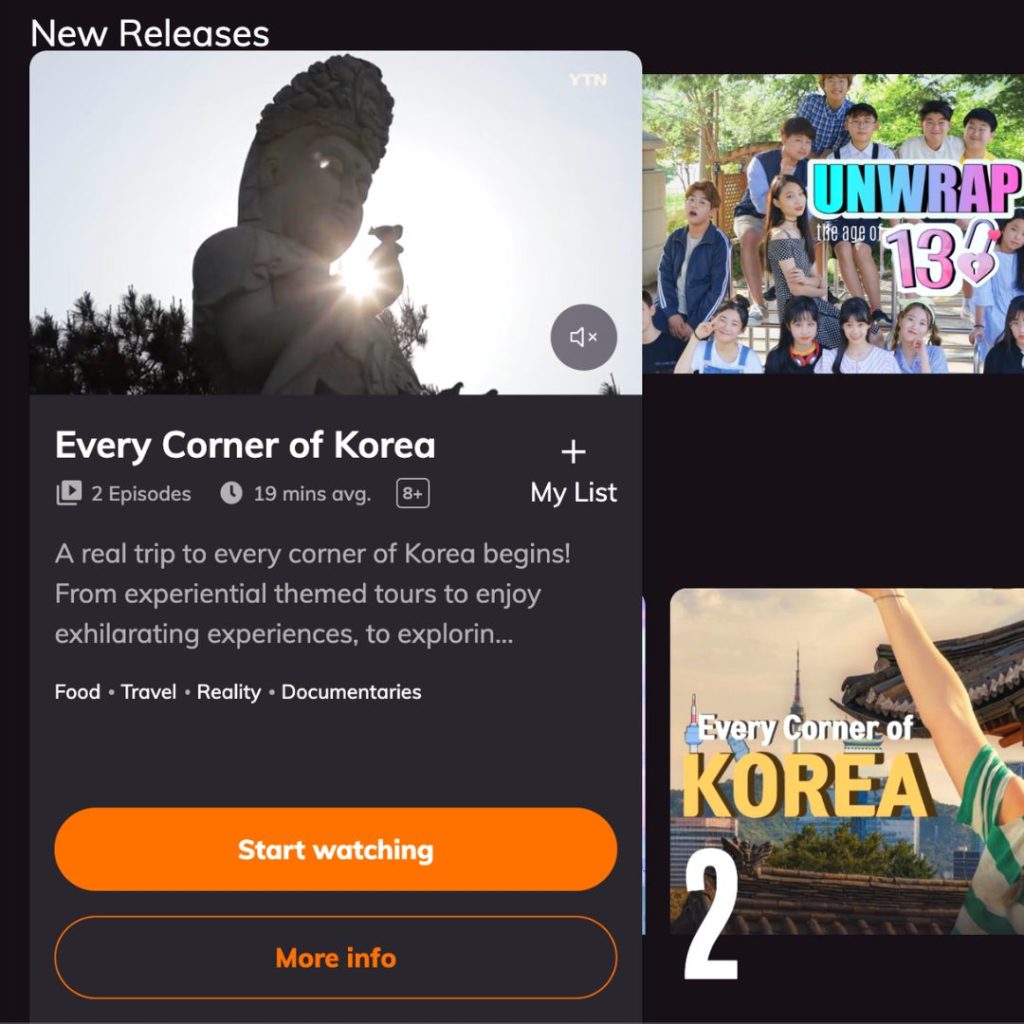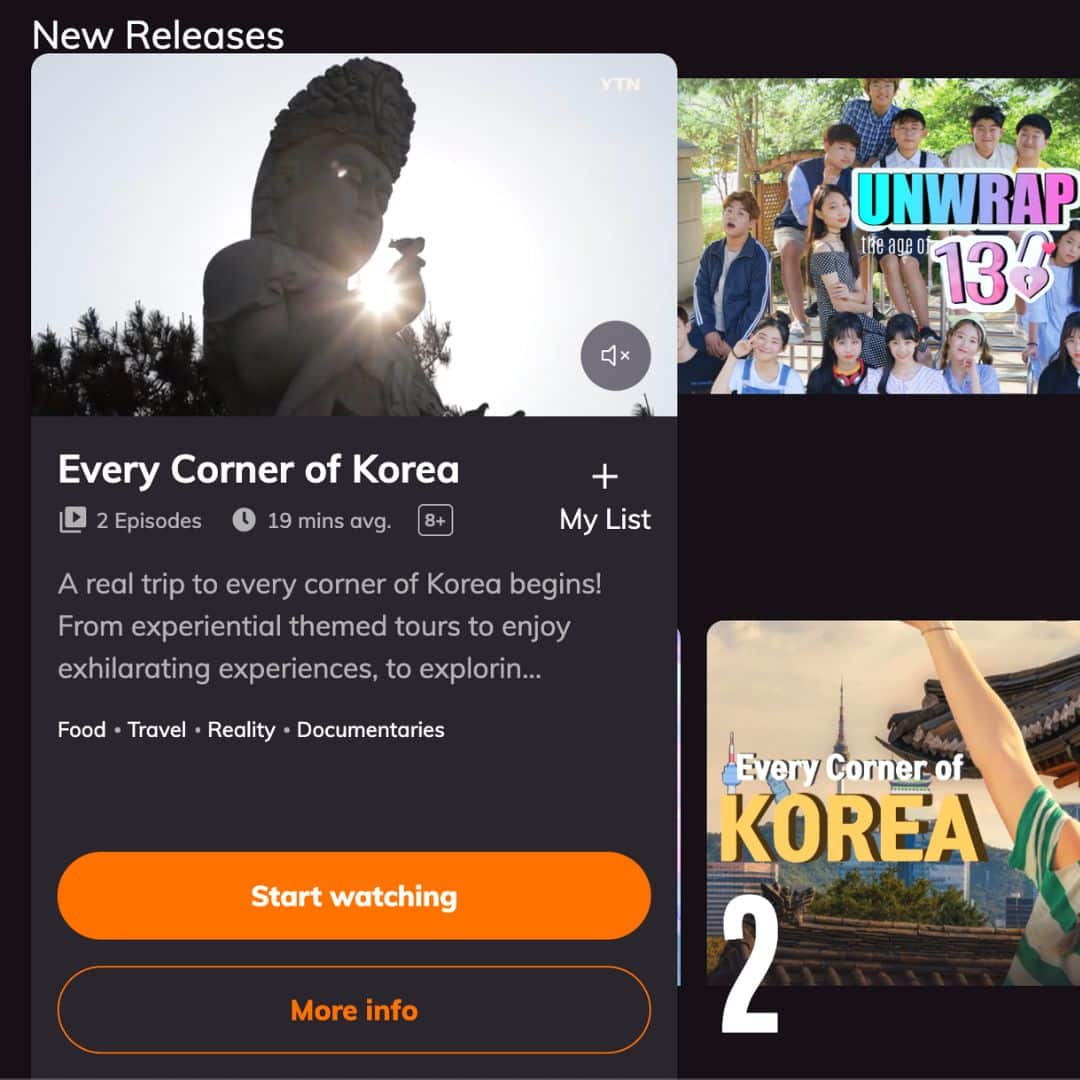 The main way to learn Korean with Lingopie is by watching the many TV shows available (and being added) to Lingopie. There are also flashcards and games to help you practice what you learn. Here's a brief overview of the different services available on Lingopie.
---
Learn Korean While Watching TV Shows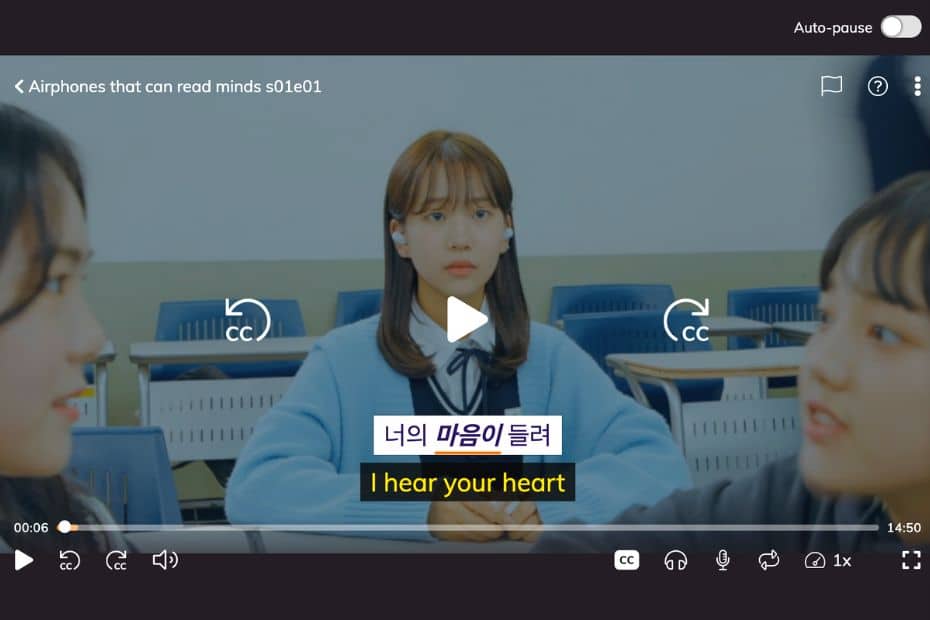 The primary way to learn Korean with Lingopie is through the TV shows specially selected and translated to help you learn. Each video comes with a script, subtitles, and translations, as well as the ability to practice and repeat at your own speed.
Besides K-dramas, there are also travel shows, documentaries, children's shows, and family shows. The shows are generally aimed at adults and those with an interest in Korean culture and travel, but there are some dedicated shows for younger learners, too.
The TV shows used are actual programs you'd watch in Korea and offer the chance to hear native Korean which hasn't been adapted for language learning. Exposure to words you might not normally see in a structured language course can help you develop language skills at your own pace and teach you a bit of slang, too.
---
Useful Features While watching TV Shows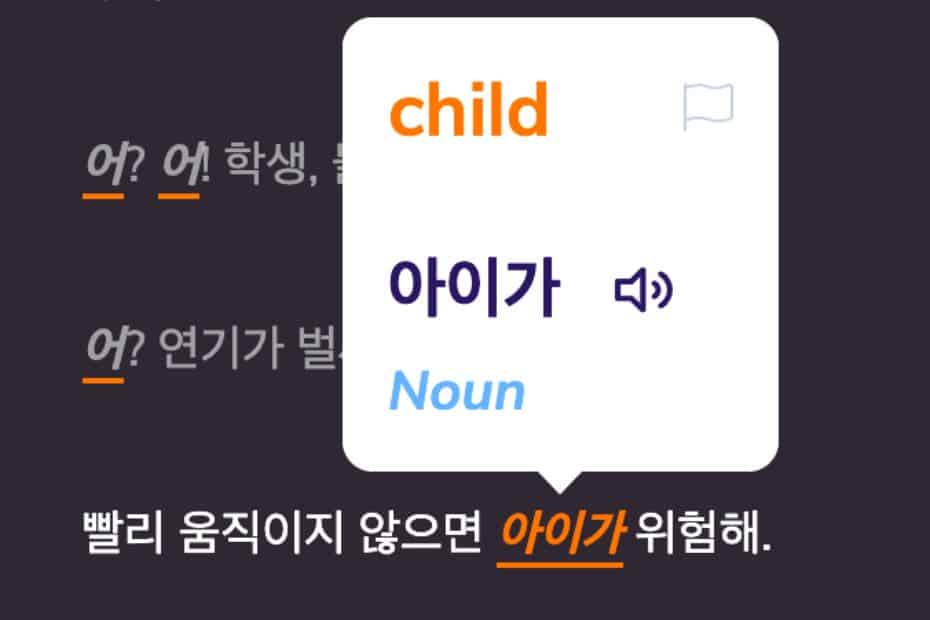 Here are some of the features that you can use to help you learn Korean with Lingopie while you watch the TV shows:
Script: Really useful script that follows the video. Hover over words to see translations and add them to your study list.
Subtitles: Interactive subtitles that include translations for key words that you can add to your own study list.
Auto-pause: Automatically pause playback at the end of each subtitle
Caption-skip: Skip back or forward by caption.
Caption settings: Change between Korean (hangul) and English letters on the subtitles.
Speak sentence: Listen to the sentence and learn to pronounce it.
Practice speaking: Practice speaking the sentence and record yourself.
Loop sentence: Repeat the same sentence to help you memorise it.
Adjust play speed: Choose the play speed that's right for you. From half speed to full speed.
These features give you a lot of freedom to learn at your own speed and to practice and perfect your Korean skills. Being able to instantly add words you see to your own study list helps you to build your vocabulary in your own way.
---
Use The Special Korean Learning Videos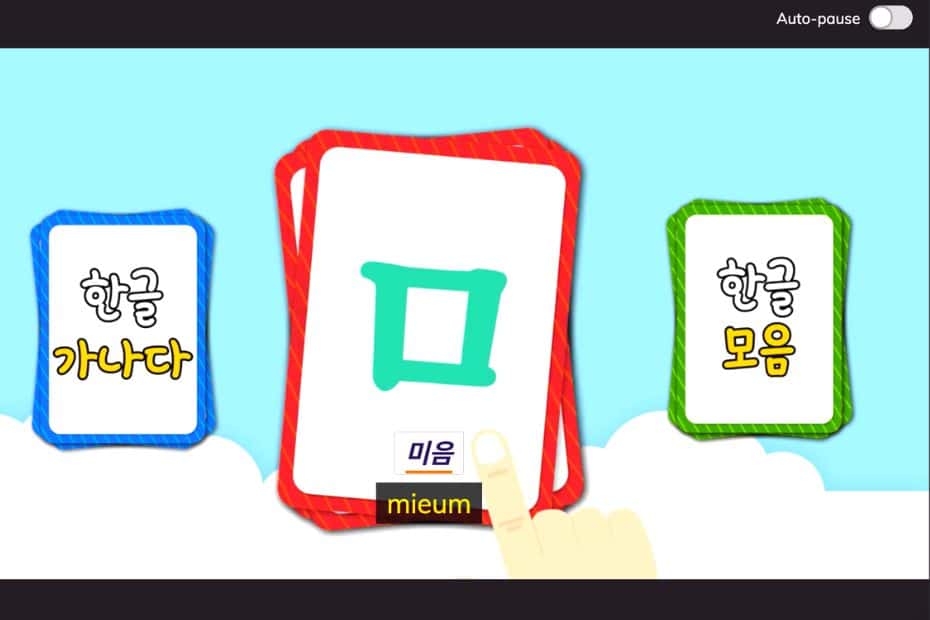 In order to be able to read and follow Korean dramas with subtitles, it's first necessary to be able to read the Korean alphabet – hangul. Hangul was created by King Sejong in 1446 and is a relatively easy alphabet to learn.
The Korean alphabet is made up of straight lines and circles and can be learned in a couple of days with flashcards and videos like the one in the picture above, taken from the Lingopie website.
There are a few videos on Lingopie that will help you learn how to read hangul, as well as teach you the basic sounds, which come in syllable groups of 2 or 3 characters.
---
Practice Korean Using Flashcards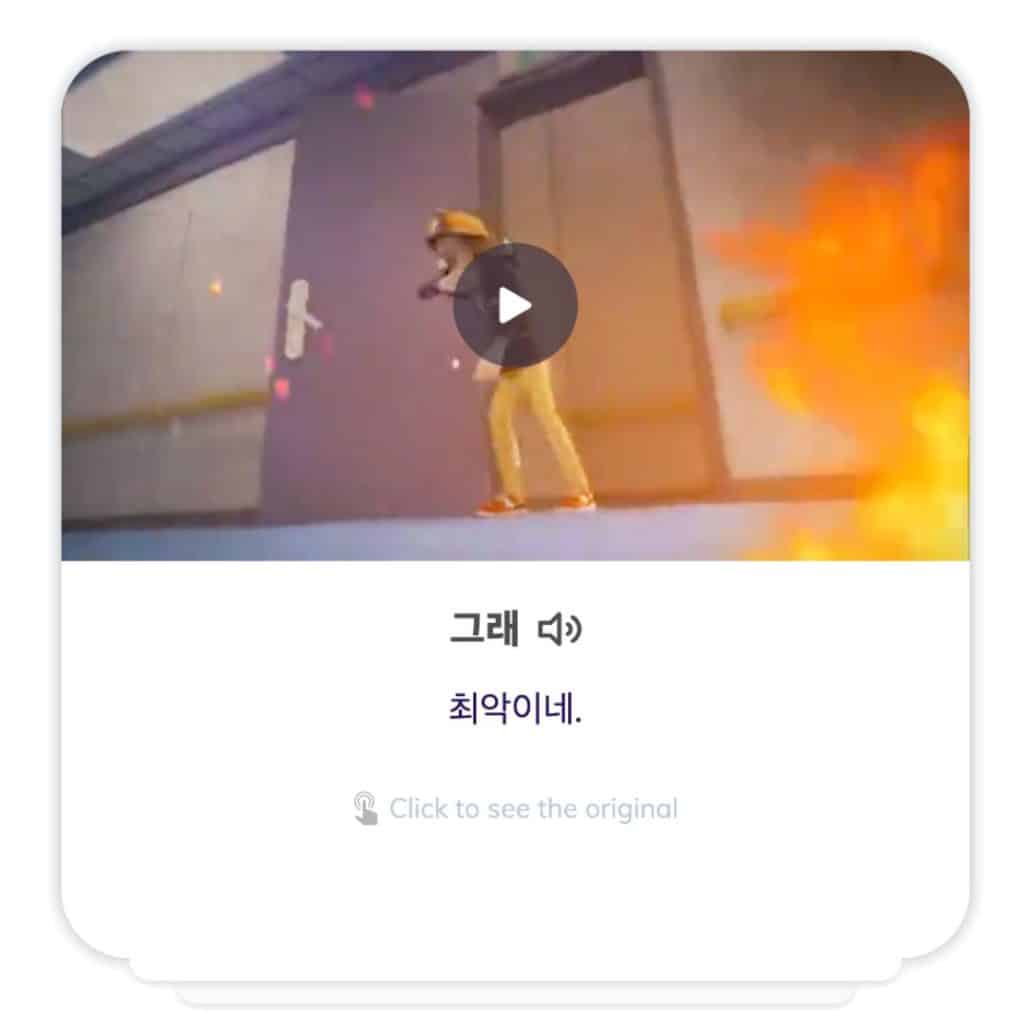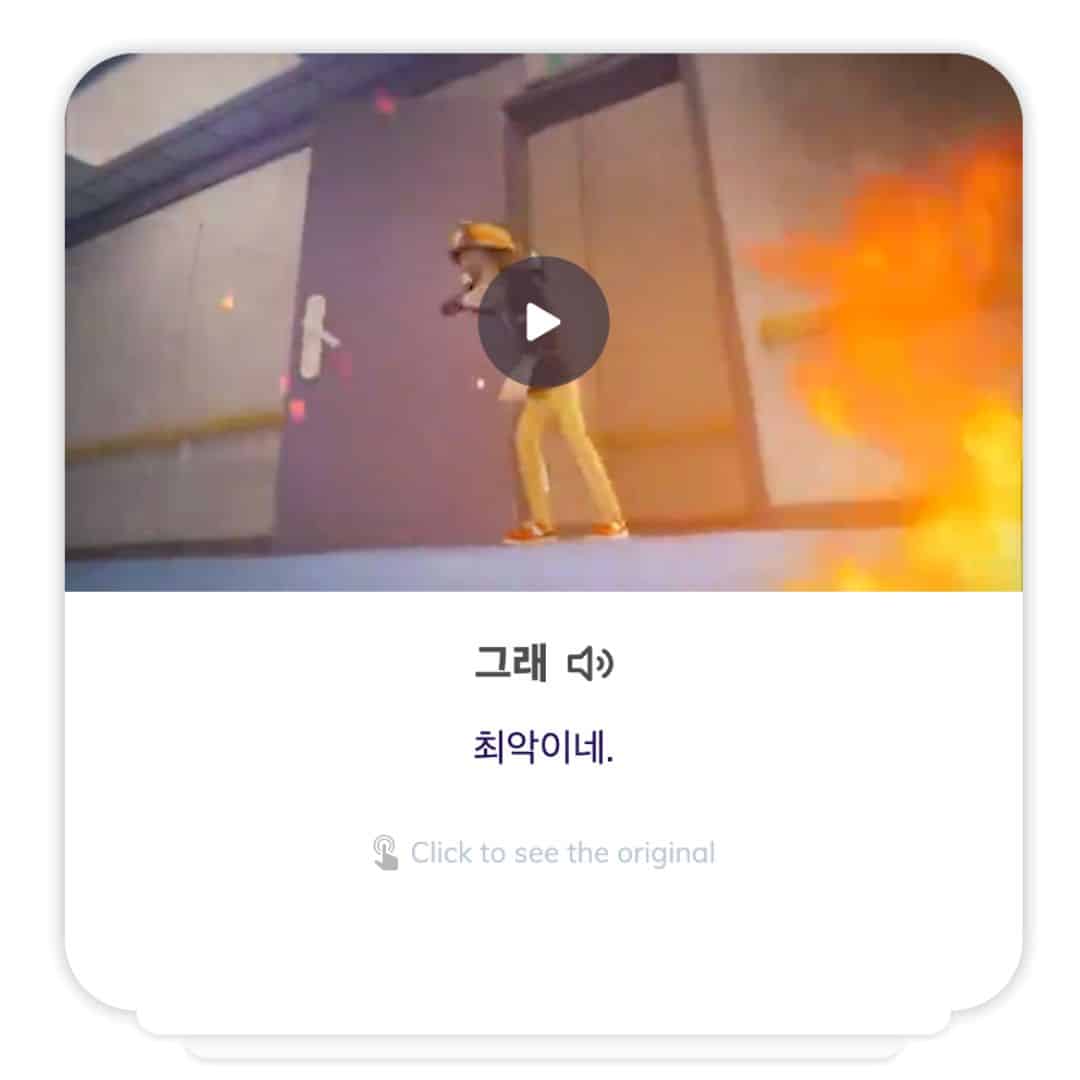 After you watch a video, any words that you've added to your study list can be reviewed through flashcards. These flashcards are created using the videos on Lingopie and help you build your Korean vocabulary skills.
Lingopie prompts you to practice these when you finish the video, which is a good way to reinforce what you've just learnt, and you can also study these at any time by going to the 'Review and Practice' section of the website.
The use of video clips to create flashcards is quite unique and a good way to recall language from the show you've just watched and create associations in your brain between the drama and language. You'll also get to hear native Korean as you practice.
---
Practice Korean Using Games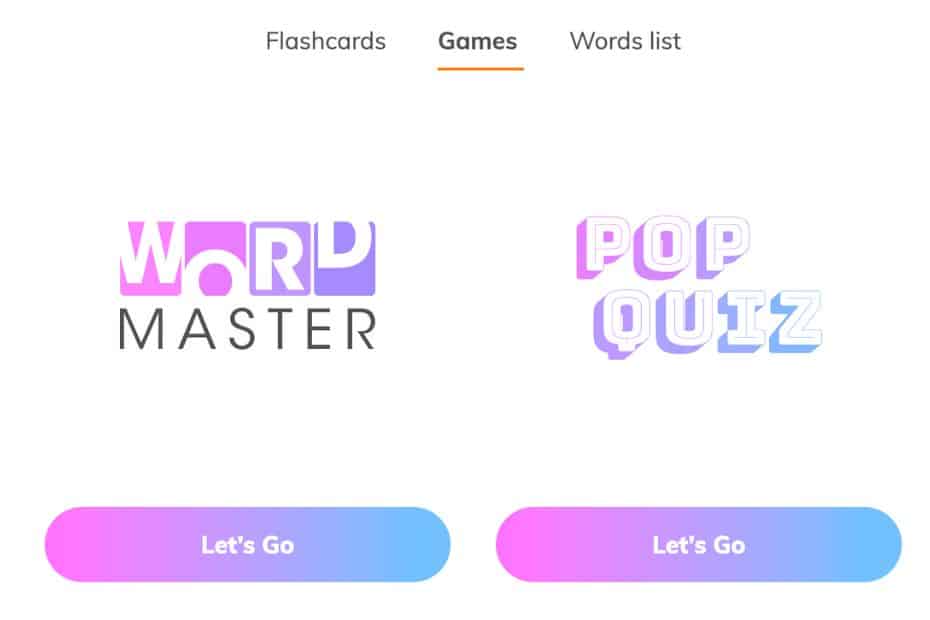 Besides flashcards, there are also a couple of games to help you remember and develop your language skills. This kind of repetitive practice can help the words stick in your mind.
Word Master: This is a matching game that asks you to match the Korean word to the English meaning. You can listen to the word and read it in hangul.
Pop Quiz: This is a multiple choice quiz where you'll be asked to find the correct meaning of the word in Korean or English. The game is based on your own study list, not pre-composed lists.
---
Review Words In Your Personalised DIctionary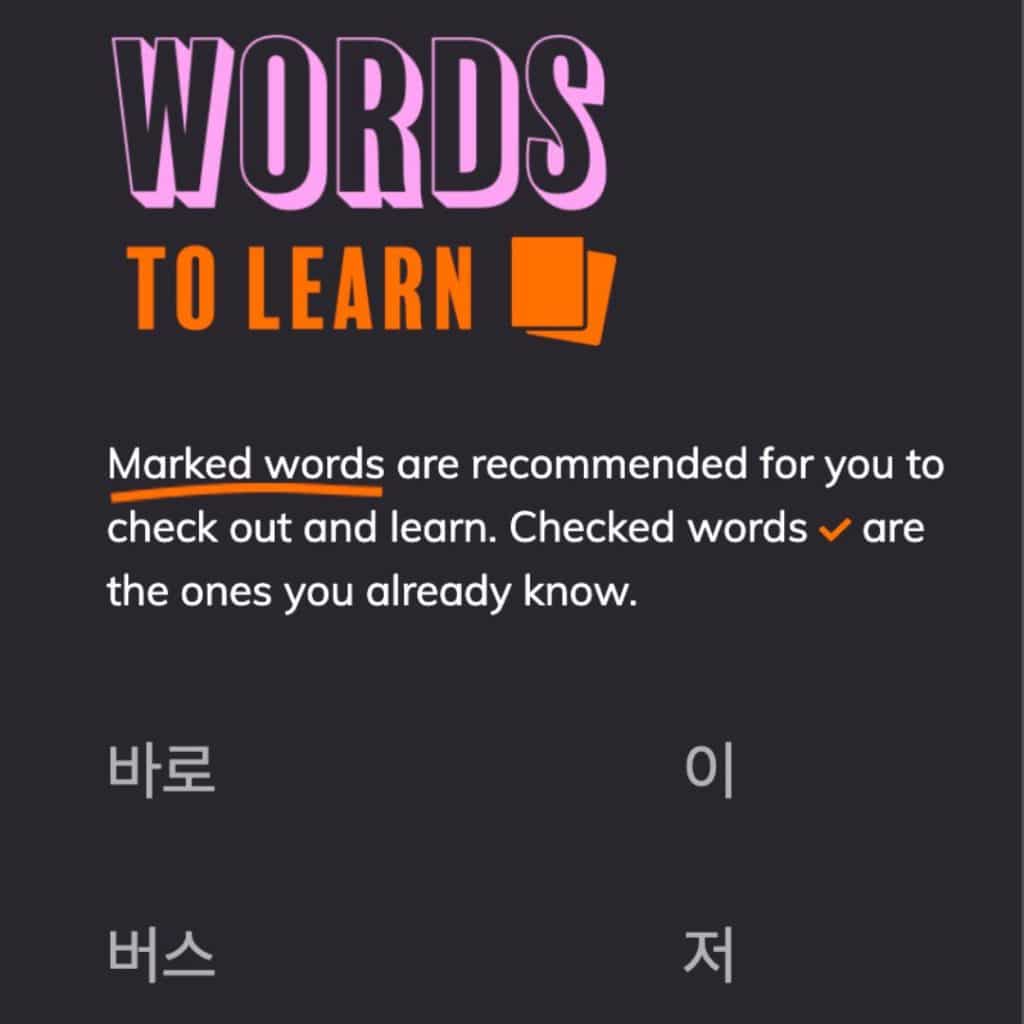 When you learn Korean with Lingopie, there are loads of chances for you to see what words you know, as well as review words that you're currently learning.
At the start of each video, you'll see a screen like the picture above with a set of recommended words to learn in that video, as well as words you've already covered.
As you watch each video, you can select any word you want to learn and add it to your personal study list. This personal study list isn't the same as a structured study list you might find in a Korean textbook, this is made up of all the words you've selected to learn.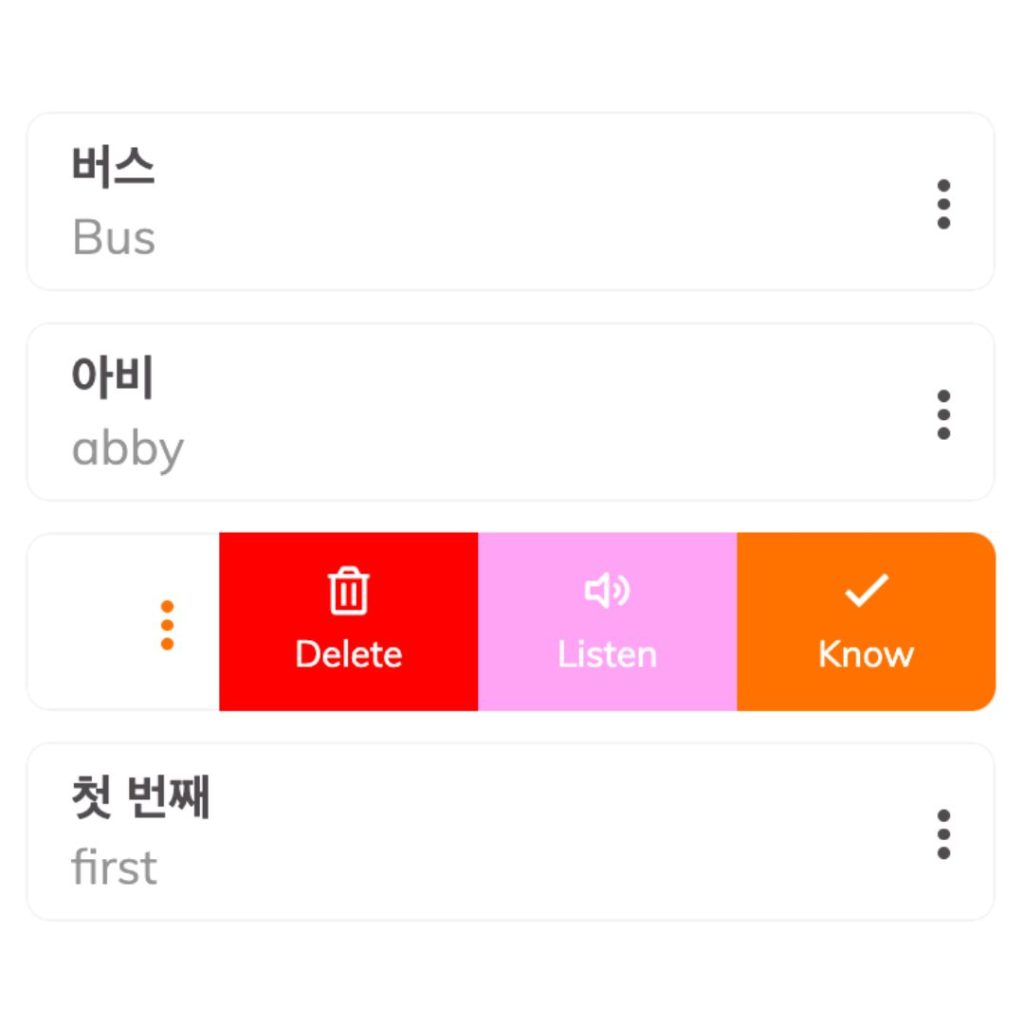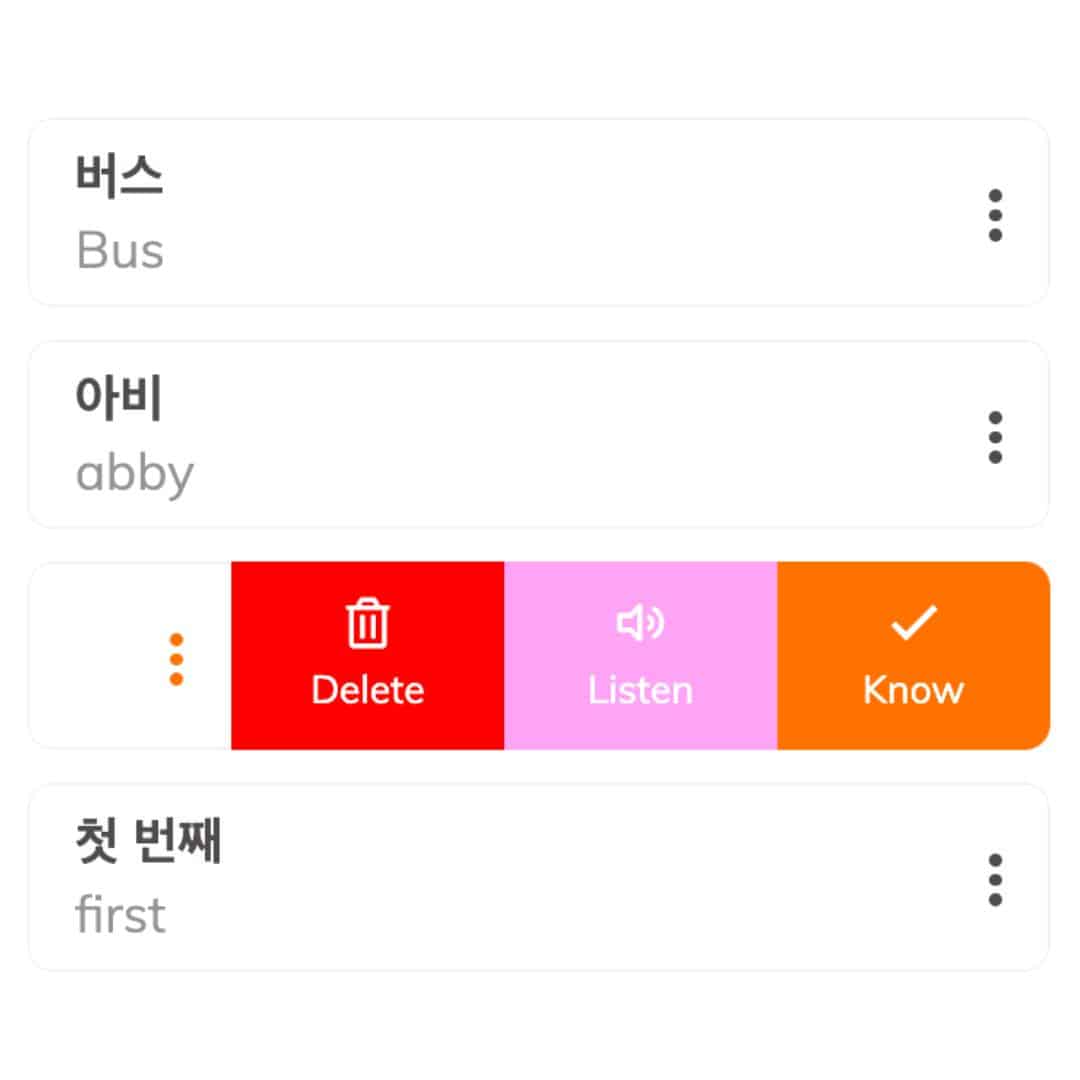 You can manage your personal study list by reviewing the words to practice again, deleting them from your list, or marking them as known, which means you've memorised them.
Any of the words in your personal study list will be used for the review games and flashcards.
---
Learn Together In The Korean FOrums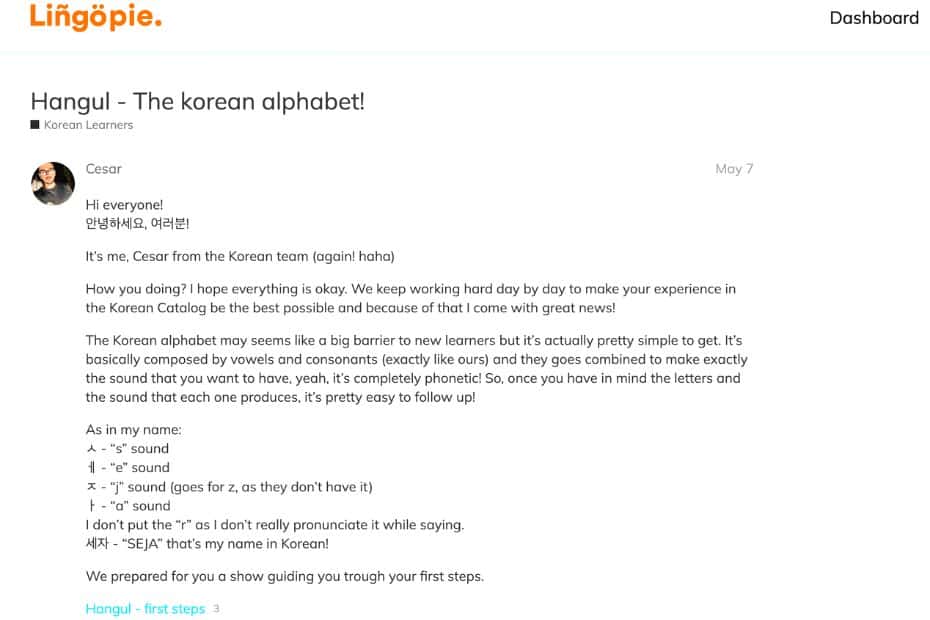 One of the other services offered by Lingopie is the forum. There is a dedicated forum for Korean language learning where Lingopie admin and language learners can discuss study tips, share information, ask questions, and provide information, like in the picture above.
Forums can help make the language learning process more effective as they build a community where members can support and learn from each other. It's also a good place to share your ideas with the admin and to learn what's new.
---
How Much Does Lingopie Cost?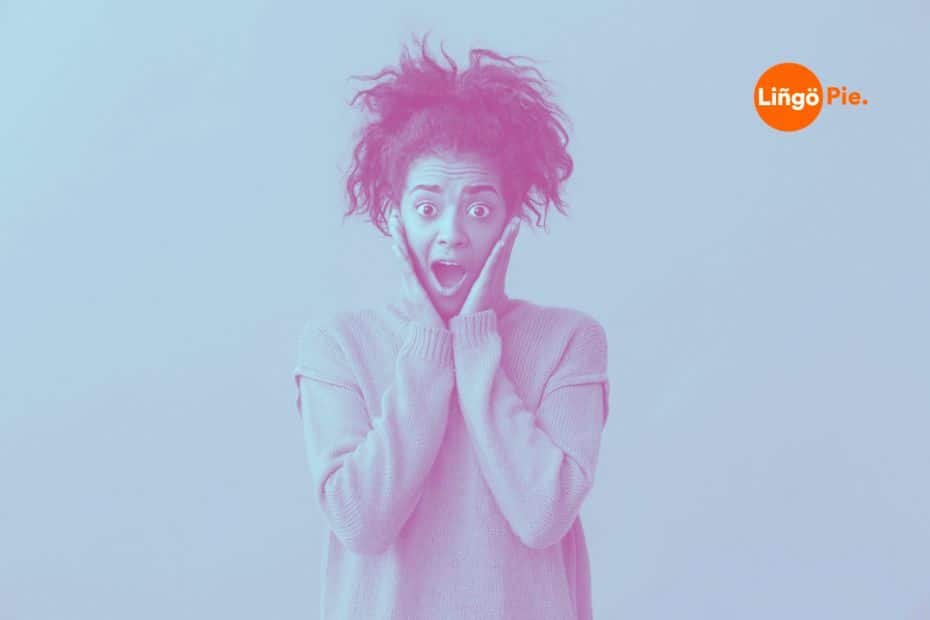 Due to all of the features included with Lingopie, including fully translated and subtitled Korean dramas and other shows, as well as new content added regularly, there is a cost to using Lingopie.
The amount you pay depends on the commitment you want to make to learning Korean, with the annual plans being half the price of the monthly plan. The yearly plan is one payment, which works out as $5.99 per month, whereas the monthly plan allows you to pay month by month and cancel at any time for $11.99 per month.
| Package | Monthly Cost (USD) | Yearly Cost (USD) |
| --- | --- | --- |
| Monthly Plan | $11.99 | $143.88 |
| Yearly Plan* | $5.99 | $71.99 |
| Family Plan (4 Users)* | $8.25 | $98.99 |
*Yearly and Family Plan minimum 12 months
The family plan looks really good as it's much cheaper when you split the cost. Also, studying with family (or friends) helps to improve your own motivation for learning a language. Being able to share and discuss your learning experience with others helps you stay focused and encourages you to learn more.
You can also study any of the other 7 languages (Japanese, Spanish, French, German, Italian, Portuguese, & Russian) for this price. Useful if you want to learn Korean and another family member wants to learn, for example, Japanese.
---
Lingopie Review: My Thoughts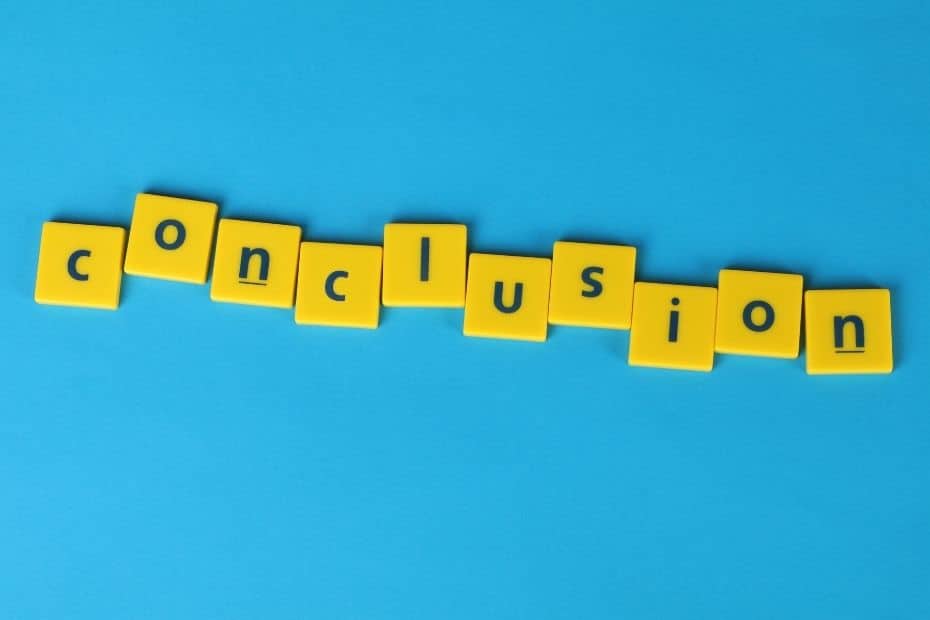 I think Lingopie is an interesting idea and an innovative approach to learning Korean. I've studied Korean for several years, so I'm not a beginner, and I was able to follow along with the videos and learn some new words and expressions as I went.
I've used Lingopie for several weeks during this summer and generally watched shows in small bursts as there is a lot of language included in each one. I especially liked the travel documentaries, but I guess most Korean language learners would like the K-dramas, which are packed with interesting Korean culture.
Even though most videos are only 10-15 minutes long, this actually works out at an hour or more (or several hours!) of language learning as you go back to learn new words, add words to your study list, practice listening and speaking, and check your own understanding.
Lingopie's video player make it easier to learn Korean than by following YouTube videos due to the aforementioned features, such as advanced subtitles, definitions, and playback settings.
One of the best features of Lingopie has to be the use of Korean TV shows and the chance they offer for unstructured language learning (i.e. how people really speak, not specially made for language learners). As a language teacher (I teach English at a Korean university), I can appreciate both structured and unstructured language learning tools.
I use unstructured videos to teach English and to expose my students to native English from around the world (not just British English). It helps them to hear native English and can be an enjoyable way to learn a language.
However, the use of unstructured language learning is something that makes Lingopie not entirely suitable for beginners. Although there are videos that cover the basics, such as learning the Korean alphabet (hangul), there is no obvious progression and path from absolute beginner to simple words, vocabulary, grammar, then on to intermediate language skills, etc.
This makes it very hard for language learners to have a deep understanding of the language and can leave a lot of gaps in their vocabulary and grammar knowledge. That being said, I do know people who have learnt Korean without any formal training, mostly through exposure to native Korean speakers and TV shows like the ones used on Lingopie.
The flashcards and review activities do help to develop language learning and tying them into the videos you've watched is a nice touch and could be very useful for building lasting language skills through association.
Whilst being able to choose the words you want to learn can be really useful for intermediate and advanced learners, the lack of structure and grouping (i.e learning animal names or colours in one group) can make it confusing for beginners. If you already have a wide vocabulary, and understand the basics of Korean grammar, then these activities should be useful for you.
The cost of Lingopie is fairly reasonable compared to sites like FluentU, which starts at $239.99 per year, and the 90 Day Korean Inner Circle Course, which starts at $150 per year. You do get more from those sites, but for experienced Korean language learners who want to develop their skills from native speakers, the price is acceptable. Whilst you could obviously watch Korean language learning videos for free on YouTube, the cost of Lingopie covers interactive subtitles, personalised study lists, and more.
Perhaps my biggest issue with Lingopie, although it's not massive, is the range of Korean content currently on the site. It would be nice to see more varied content, including some comedies that teach funny expressions and Korean humour. However, the lack of content now (as of August 2022) is understandable as the Korean and Japanese language options were only added in April 2022.
I'm sure there will be a lot more content in the coming months and years and there's enough already on the site to keep you busy for many weeks and months.
---
Final Conclusion
In conclusion to this Lingopie review, I think that intermediate and advanced Korean language learners could benefit from the content and learning styles used by Lingopie. The site offers a good chance to discover and develop Korean language skills and expressions in a natural, unstructured way.
For experienced learners who want to fill in the gaps in their vocabulary, add new expressions, and sound more natural when speaking Korean, the TV shows used on Lingopie will help a lot.
For learners who need support and structured learning, the format of Lingopie could make it difficult to learn Korean without additional resources such as grammar and study books, but can still be useful.
---
Lingopie Review Summary
Here's a quick summary of the pros and cons of Lingopie for learning Korean.
Pros
Native Korean used, good for developing natural language skills
Can learn lots of Korean expressions and idioms
Reasonably priced and cheaper than other premium language learning sites.
Account includes access to 8 languages in total, not just Korean.
Good looking, simple to use interface.
High quality videos with useful interactive subtitles
Forums allow communication between site staff and learners and a place for suggestions.
Can personalise study lists and practice the vocabulary you want to learn, not pre-set lists.
Cons
Unstructured learning, not ideal for beginners.
Requires understanding of basic Korean grammar to learn effectively
Study lists not grouped by topic or category so can be confusing to learn.
Limited content at the moment (Korean language option has only been available for 5 months).
Doesn't break down the grammar enough to show why verb and sentence forms appear as they are.
---
Alternative Ways To Learn Korean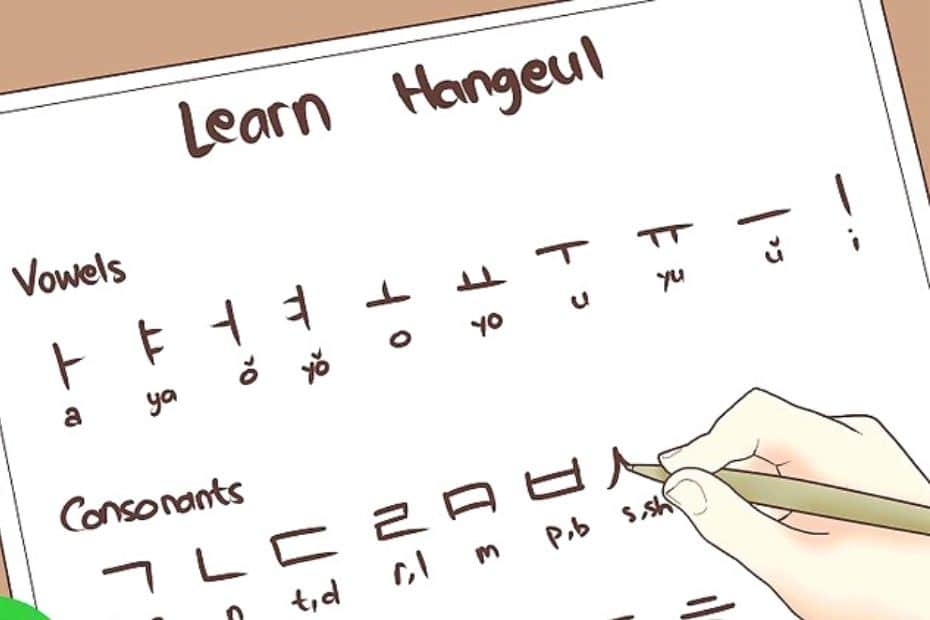 If you're interested in learning Korean from TV shows, then I'd recommend trying Lingopie to see how it is. There's a 7 day free trial for the annual and family plans which will give you enough time to decide if it's right for you.
Other options for learning Korean include the Talk To Me In Korean series (this is how I started learning Korean), the internationally popular Learn Korean With BTS (perfect for K-Pop fans), dedicated course with personal tuition, such as that from 90 Day Korean, and YouTube channels such as Billy Korean.
You can also check out my basic Korean travel phrases and Korean phrases for ordering food to help you learn the basics for travelling to Korea. These articles not only introduce you to 60 really useful words and phrases, they also offer tips on how to use the words, how to make sentences, and alternative uses of the words.
---
Learning Korean With Lingopie FAQs
Finally, here are a few FAQs about Lingopie, in case the above information didn't cover enough for you.
Is lingopie suitable for beginners Learning Korean?
Lingopie offers some videos aimed at beginner Korean learners, including learning the Korean alphabet, hangul. However, the majority of the videos currently available are more suitable for intermediate and advanced Korean learners.
Can I learn Korean with Lingopie?
You can develop language skills and learn Korean words and expressions using Lingopie. However, there currently aren't enough explanations about the use and type of grammar to gain a full understanding of the language.
Does Lingopie have Korean Dramas?
Yes, there are Korean dramas and other types of Korean TV shows, including documentaries, children's shows, and more on Lingopie.
Can I learn hangul with Lingopie?
Lingopie offers two videos to help learn and practice hangul (Korean alphabet). These show the basic vowels and consonants, as well as how syllable groups are made, which is how Korean words are formed.
---
Related Articles