Are you suffering from a rainy day in Seoul that's come along and messed up your well planned trip? Well don't worry, this guide to 30 of the best indoor activities in Seoul has you covered! There's something for everyone, including family fun places, cultural wonders, cozy cafes, and exciting activities you might not even know about.
This list of 30 things to do in Seoul when it's raining is packed full of great activities that you can also use it as a guide for when it's not raining. If you haven't already planned to visit these places, I'd definitely recommend checking them out.
Read on to find out how to spend a rainy day in Seoul without getting soaked and have an incredible day out whatever the weather. I hope you find something perfect for you.
Affiliate Disclaimer: This site contains affiliate links and I may earn commission for purchases made after clicking these links.
---
Are You Having A Rainy Day In Seoul?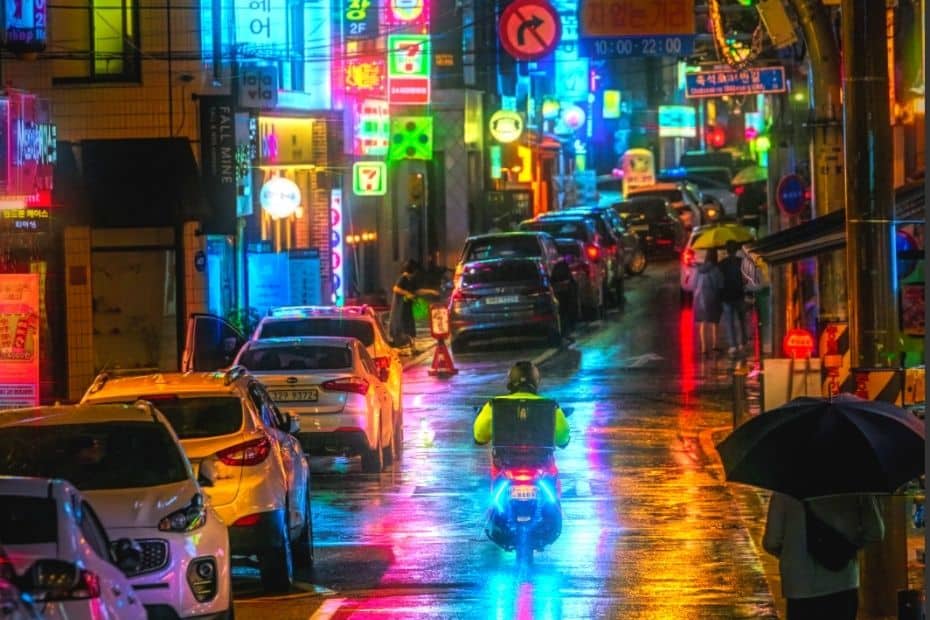 I know how you feel, there's nothing worse than planning an amazing day out, only to find that your plans to visit parks, walk the streets, and enjoy the great outdoors have been ruined by the weather. Fortunately, Seoul is a fun, vibrant city with many indoor attractions for you to enjoy.
If you're travelling to Korea this summer, which is when you're most likely to have a rainy day in Seoul, these indoor activities double up as Korean Summer Activities to escape the heat.
This list of indoor activities should have something for almost anyone, traveller or local alike. Cafes, shops, attractions, museums, even bars and clubs, there's always somewhere to escape the rain in Seoul.
Please note: some of these indoor activities in Seoul might require booking online, others you might be able to turn up and enjoy on the day. I keep this list updated with the latest weather-resistant things to do in Seoul and, unlike some other guides, this list has been updated to reflect places closed during and after the pandemic.
---
Planning to visit Korea? These travel essentials will help you plan your trip, get the best deals, and save you time and money on your Korean adventure.
Korea Electronic Travel Authorisation (K-ETA): Most countries need a K-ETA to travel to Korea. Apply before you travel only with the Official K-ETA Site.
Flights To Korea: Look around before you book flights. I recommend flight comparison sites such as Expedia and Skyscanner for the best flights to Korea.
Hotels In Korea: Staying in Seoul, I recommend Myeongdong (convenient), Hongdae (cool culture) or Gangnam (shopping). Get the best hotel prices with Klook and Agoda.
Tours In Korea: Find the best tours in Korea with tour companies that have a big presence in Korea, including Klook, Trazy, and Get Your Guide.
Staying Connected: Pre-order a Korean Sim Card or a Portable WiFi Router to collect on-arrival at Incheon Airport. Collection desks are open 24 hours.
Travel Money: Exchange foreign currency in Myeongdong or at a WOW exchange machine. Pick up a Wise or Revolut travel money card for the best rates and convenient card payments.
Transportation: Get a T-Money Card to pay for public transport. If you plan to use Korea's high speed trains, save money and get unlimited rides with a Korea Rail Pass.
Incheon Airport To Seoul: Take the Airport Express (AREX) to Seoul Station or a limo bus to other parts of Seoul. Don't want to carry heavy suitcases? Book an Incheon Airport Private Transfer and relax to or from the airport.
Learning Korean: Want to learn Korean before you travel? I recommend 90 Day Korean as they have well-structured lessons and loads of useful resources.
---
1: Learn About Korean Hallyu Culture At Hikr Ground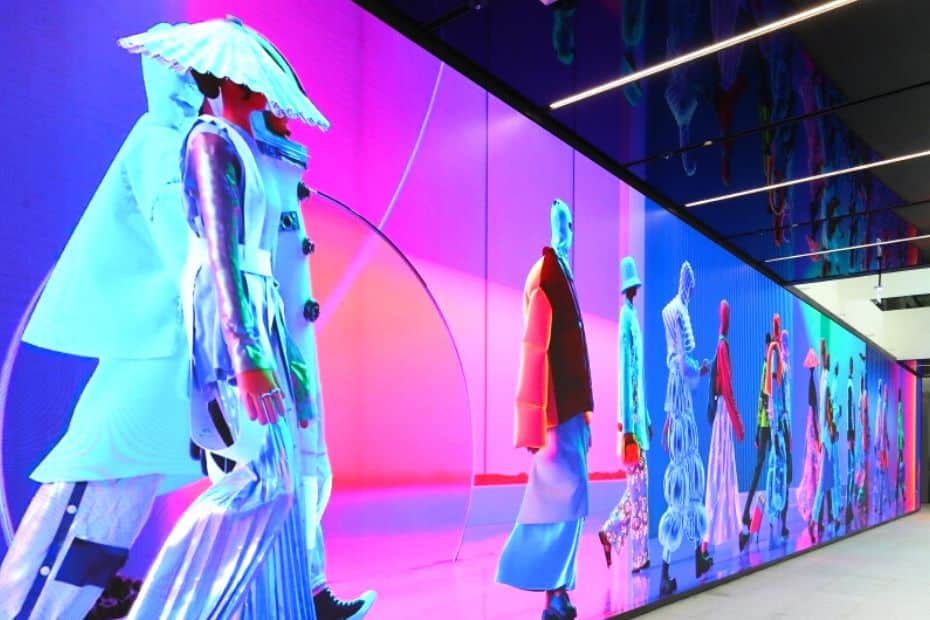 HiKR Ground (formerly K-Style Hub) is an innovative promotional hall that introduces the best of Hallyu (Korean modern culture) to tourists through Extended Reality (XR). Witness some of Korea's latest cutting-edge technology as you explore 5 floors of cultural displays, each with a different theme.
Here's what you can see on each of the floors:
1st Floor (Ground): HiKR Wall with super-sized displays showing tourist attractions, K-Pop, K-Drama and videos of five tourist-friendly cities – Mokpo, Busan, Jeonju, Andong, and Gangneung.
2nd Floor: K-Pop Ground allows people to make their own personal music videos with various backgrounds on the "My Stage" platform, which uses Korea's XR Technology.
3rd Floor: HiKR Art Museum with special exhibits of Korean art, including Hallyu content from K-Dramas, Netflix shows, and local artists.
4th Floor: HiKR Cave and Festival Experience Hall offers visitors a chance to walk around and experience various themed attractions.
5th Floor: HiKR Lounge with tourist information services in 4 languages, the HiKR Challenge, where you can do a travel mission, and a terrace that looks over the stream.
This large, interactive playground is the perfect indoor activity for when it's raining in Seoul, and offers hours of exploration and technological immersion that's especially fun for younger travellers (perfect for families).
If it's still raining afterwards, I recommend popping into nearby Blue Bottle Coffee afterwards for a tasty coffee and view of the stream.
Location: Cheonggyecheon Stream
Address in Korean:
서울특별시 중구 청계천로 40
---
2: Be Amazed At The Nanta Cooking Musical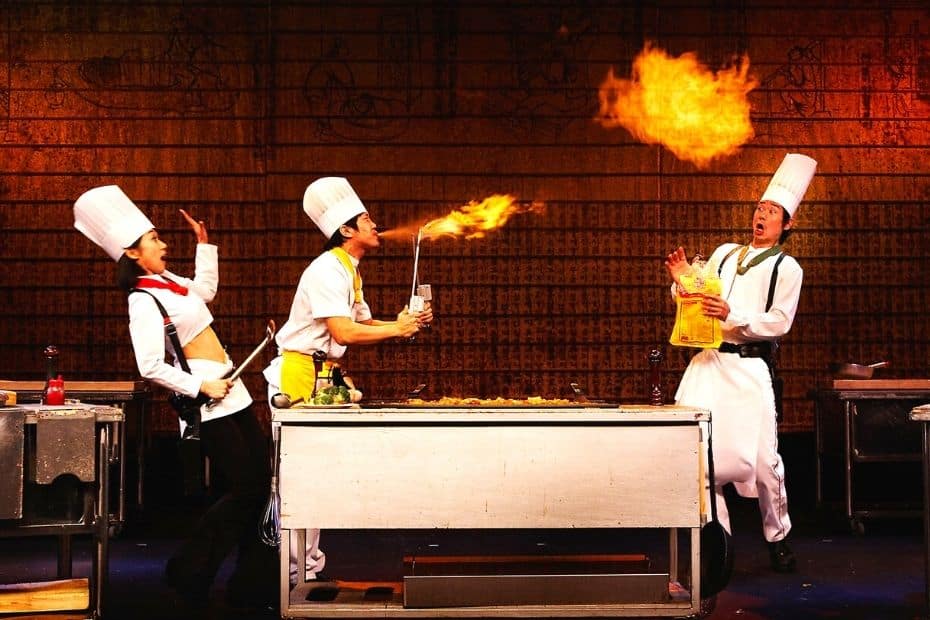 Be sure not to miss Cookin' Nanta at one of their locations in Seoul. This is a unique, wacky theatrical performance where energetic chefs bang pots and pans while preparing delicious traditional Korean foods.
Featuring audience participation, you could have the chance to become part of the action and perhaps even be part of their wedding ceremony during the show! High energy and certain to keep everyone amused.
Location: Hongdae / Myeongdong
Address in Korean:
서울특별시 마포구 서교동 양화로16길 29 (Hongdae)
서울특별시 중구 명동길 26 유네스코회관 (Myeongdong)
---
3: Get Colourful At The Color Pool Museum
Featuring a rainbow range of coloured halls to check out, each with their own theme, you're sure to find the chance to take some incredible photos at the Color Pool Museum.
Each of the 9 themed rooms has its own colour that reflects its 'scent', such as the romantic rose hall (one for couples) or the aquamarine ocean breeze hall (ball pools and unicorns).
The rooms are filled with an eclectic mix of giant inflatables, ball pits, slides, balloons, bright colours, confetti, extravagance, and happiness.
Location: Insadong
Address in Korean:
서울특별시 종로구 관훈동 인사동8길 49
---
4: Find Fishy Fun At The COEX Aquarium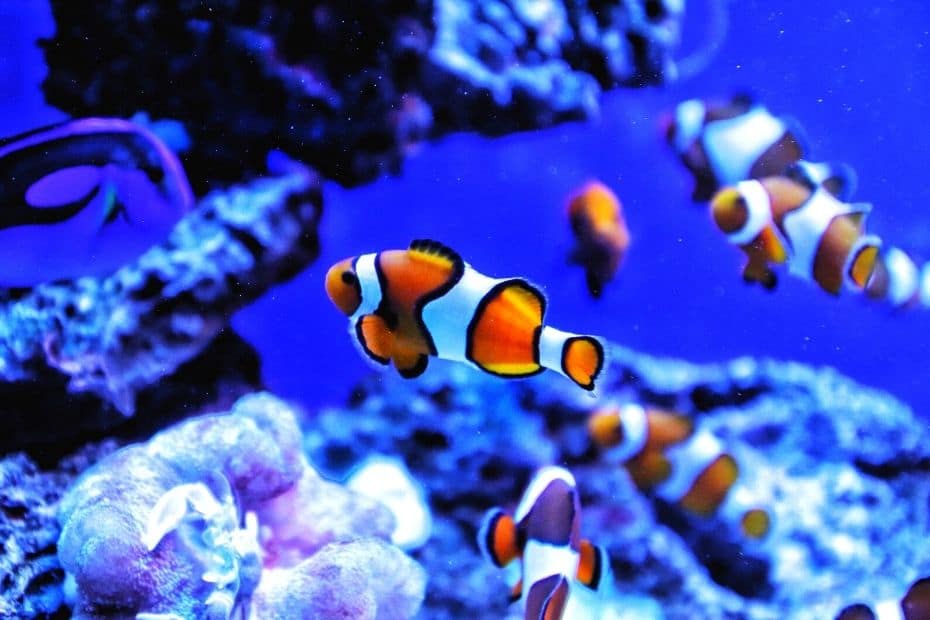 Inside the giant COEX shopping centre in Gangnam is the delightful COEX Aquarium. This is a great indoor activity in Seoul for all the family and a chance to see some animals that actually enjoy being wet.
This awesome aquarium introduces some of Korea's finest fish, as well as taking you on a journey around the oceans of the world. There are feeding shows, touch labs, performances, and so much more to see here.
Location: Gangnam
Address in Korean:
서울특별시 강남구 영동대로 513
---
5: Stay Dry At The World's Largest Indoor Theme Park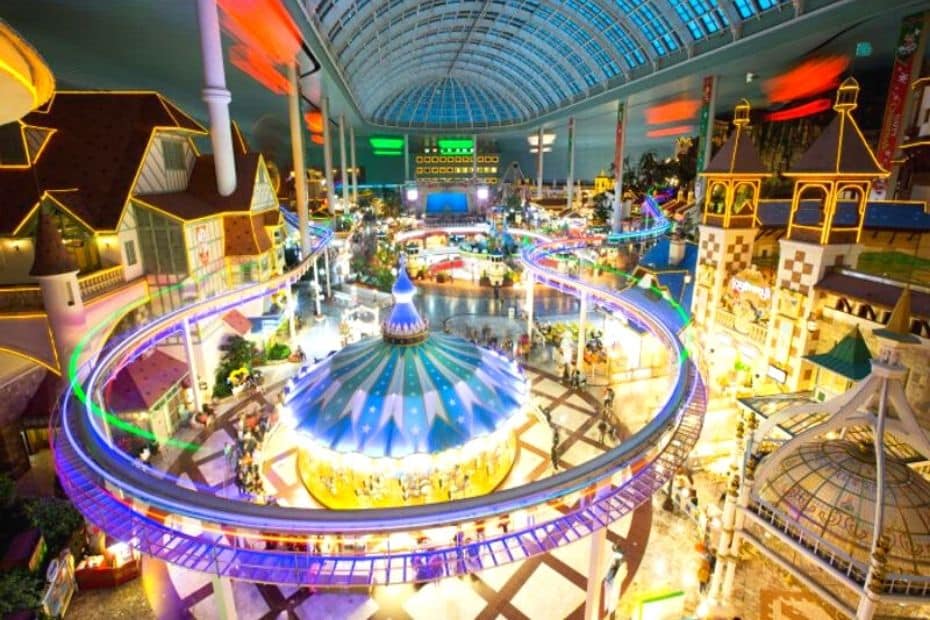 If you're looking for a full day of indoor fun in Seoul, Lotte World Adventure theme park is perfect for you. Located next to the Lotte World Tower, this gigantic indoor theme park has dozens of attractions for visitors young and old.
There are thrilling rollercoasters, rides, an aquarium, games to play, attractions, an ice rink, and lots more. Most of the park is inside (great for a rainy day in Seoul), but there's also an outdoor section called the Magic Island that is very Disney-esque if you can brave the rain.
Location: Jamsil
Address in Korean:
서울특별시 송파구 올림픽로 240
---
6: Marvel At The Alive Museum & Dynamic Maze
The unique Alive Museum features lots of interactive art displays to create 'illusionistic art' and makes for some hilarious shots. Want to see one of the family being eaten alive, part of a video game, or racing around the streets of Seoul? This is the place for you.
The Dynamic Maze, located in the same area, is exactly what it sounds like: an action packed maze that has a variety of tasks you must complete to find the exit. Obstacles range from climbing walls, missions requiring attention to details, screaming and dancing, to simple trial and error.
Location: Insadong
Address in Korean:
서울특별시 종로구 인사동 인사동길 12
---
7: Get Back To Nature At The Thanks Nature Sheep Cafe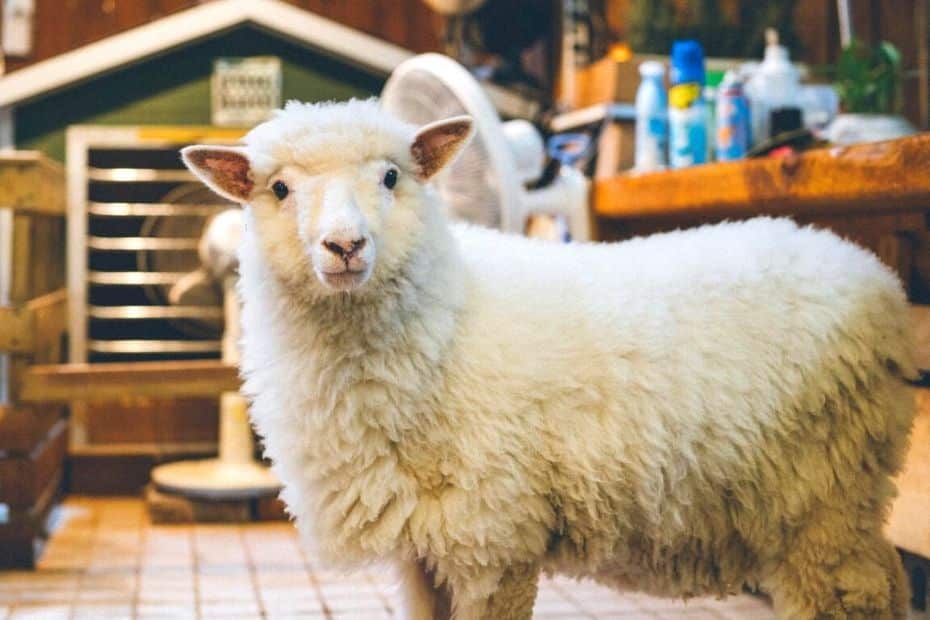 One of my favourite things to do when it's raining in Seoul is to check out one of the many animal cafes. My favorite of those is the Thanks Nature Sheep Cafe, where you can see cute sheep while you sip a refreshing coffee.
There are two fluffy, gorgeous sheep that you can visit and feed during certain times, as well as take pictures with. They're well taken care of and friendly with guests. You can also enjoy some of the sweet treats and good coffee in the cafe area.
Location: Hongdae
Address in Korean:
서울특별시 마포구 홍익로 10
---
8: Start Feline Better At A Cat Cafe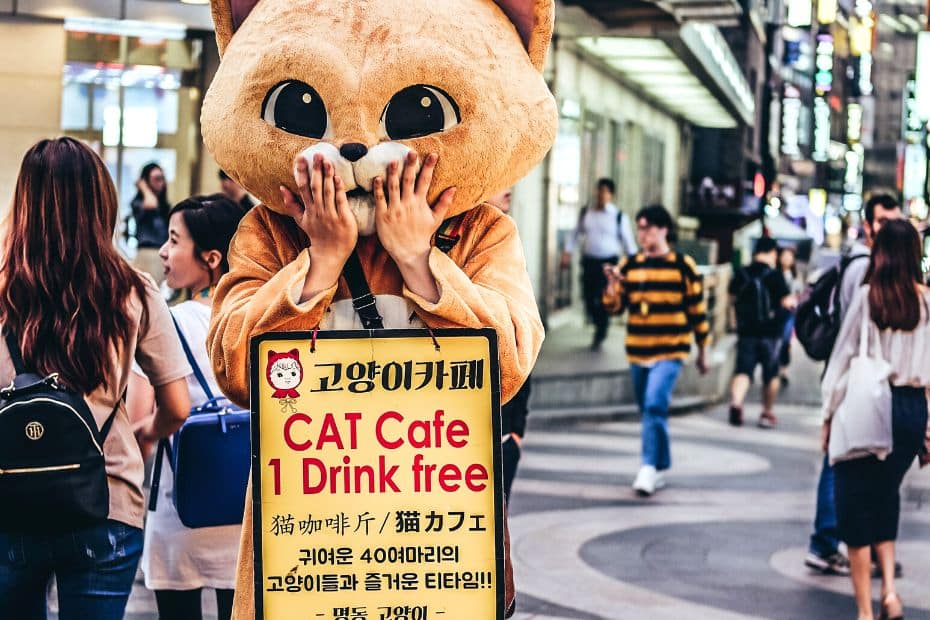 You can't visit Myeongdong or Hongdae and not see somebody dressed in a giant cat costume advertising a cat cafe. There are many to choose from in these areas and they're really popular with tourists and locals alike.
Relax with a coffee and sweet dessert in the cafe area after getting disinfected and enjoy your time playing with the cats. Wash away the rainy day blues with this purrfect place.
Location: Hongdae, Myeongdong, Others
---
9: Adjust Your Perspective At Greem Cafe Yeonnam-Dong 239-20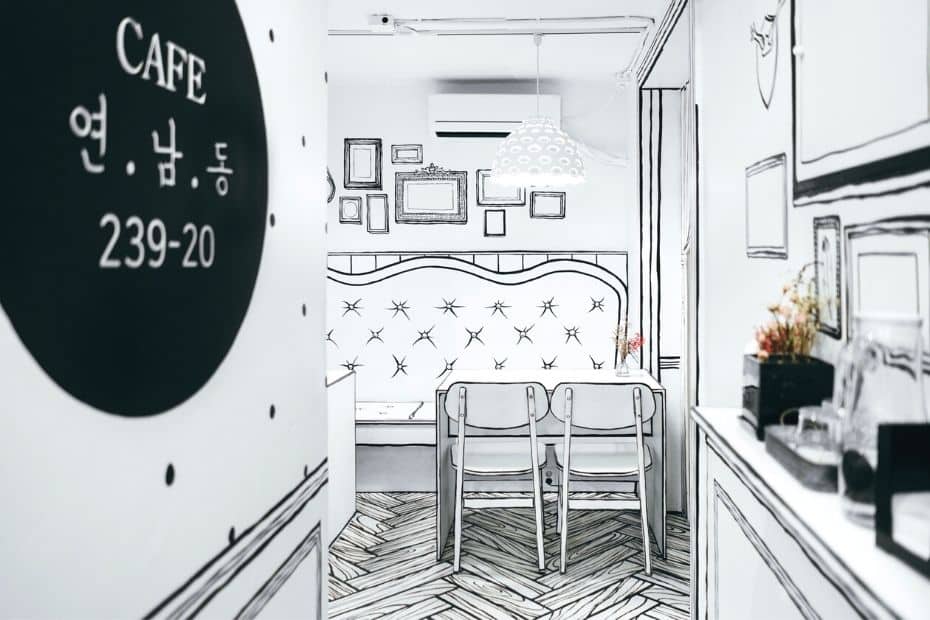 You might want to check your eyesight when you visit Cafe Yeonnam-Dong 239-20. This crazy cafe is designed to look like a black and white comic book and has a unique 2D feel.
Not only are the fixtures really stylish, the coffee and desserts are, too. And they're not overpriced like some other insta-worthy cafes in the area. Take a break from the rain with this unique cafe.
Location: Hongdae
Address in Korean:
서울특별시 마포구 성미산로 161-10 카페 1.5층
---
10: Get Magical At A Harry Potter Cafe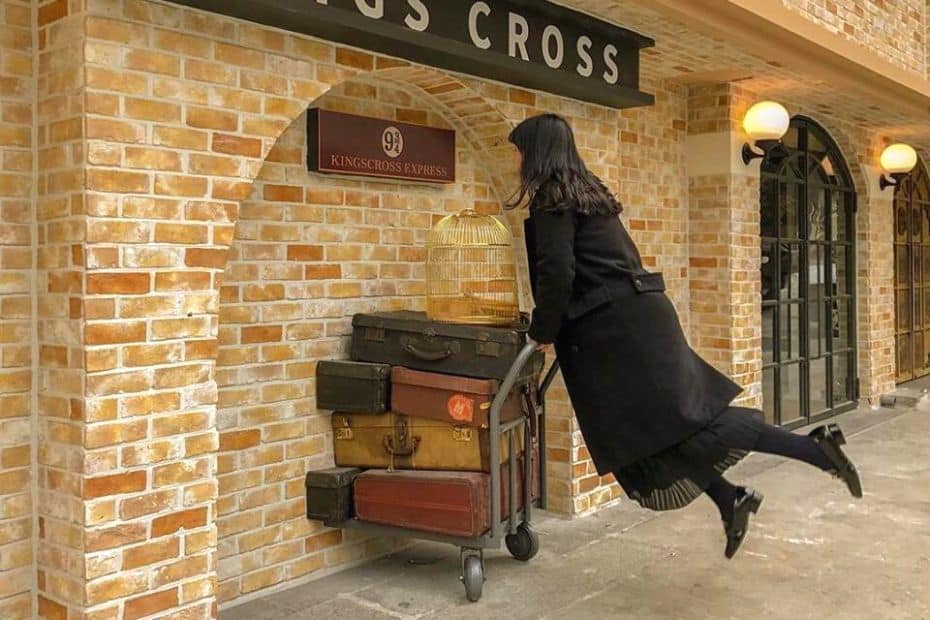 Even if you didn't receive your letter from Hogwarts, there's still a chance for a magical Harry Potter experience in Seoul. Escape the rain and choose your wand in 943 King's Cross – a Harry Potter inspired cafe in Hongdae.
As you might have guessed, Hongdae is the go to place for unique cafes. However, few let you have such an immersive experience as this one. A truly magical place in Seoul.
If one Harry Potter themed cafe isn't enough for you, then also check out Manhole Coffee near Dangsan Station. This book cafe has a lovely selection of baked goods and is a small celebration of Harry Potter and other things British.
Location: Hongdae
Address in Korean:
서울특별시 마포구 서교동 양화로16길 24 (943 King's Cross)
서울특별시 영등포구 당산2동 당산로42길 25 (Manhole Coffee)
---
11: Enjoy Traditional Korean Culture In A Hanok Cafe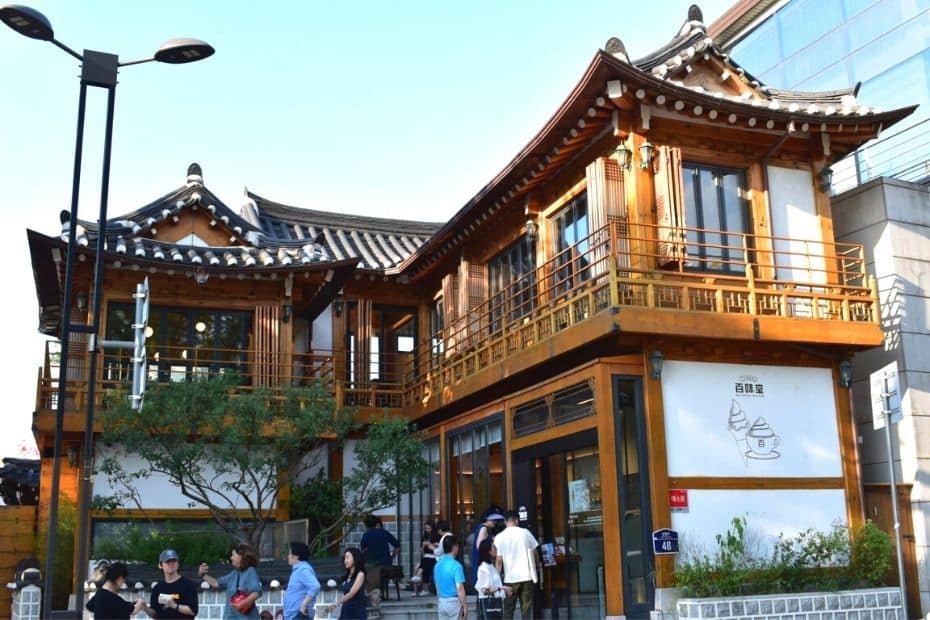 What did Koreans traditionally do during a rainy day in Seoul? Hide in a hanok cafe or tearoom and wait for the weather to change. Which is what I recommend doing if you're near Insadong or Bukchon Hanok Village.
Hanok cafes are the perfect place to get a glimpse of traditional Korean life. They often have a rustic charm and provide a delectable range of authentic Korean teas, as well as more modern coffee-based delicacies.
Location: Insadong, Bukchon, Others
Address in Korean:
서울특별시 종로구 계동길 37 (Bukchon Hanok Village)
---
12: Spend Hours Gaming In A PC Bang
This is what a lot of Korean teenagers (and adults) choose to do regardless of the weather. Online gaming is a massive business in Korea and some of the best players in the world come from Korea. Where do they train? At a PC Room, also known as a PC-bang (bang is Korean for room).
You'll see these places all over Seoul, usually near to noraebang (karaoke rooms) and pool halls. If you're travelling alone, then this could be one of the best things to do in Seoul when it's raining and you want to keep dry.
Location: Everywhere
---
13: Shop For Luxuries At The Starfield COEX Mall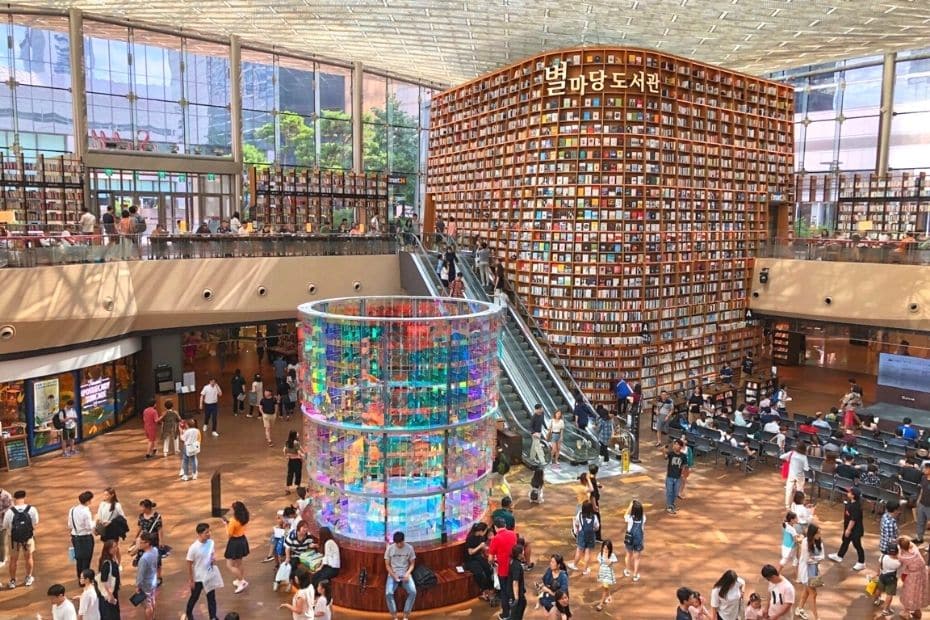 Shopping enthusiasts won't want to miss out on the COEX Mall. Asia's largest underground shopping mall has something for everyone. Local and international brands can be found here, ranging from basic items to the finest luxury bags and goods.
Movie lovers will enjoy the 17 screen cinema. You can learn about Korean culture from the various performances on display, too. There's even the aforementioned COEX Aquarium. Overall, this is a great place for pretty much anyone to spend a rainy day in Seoul.
Location: Gangnam
Address in Korean:
서울특별시 강남구 영동대로 513
---
14: Marvel At The Enormous Lotte World Tower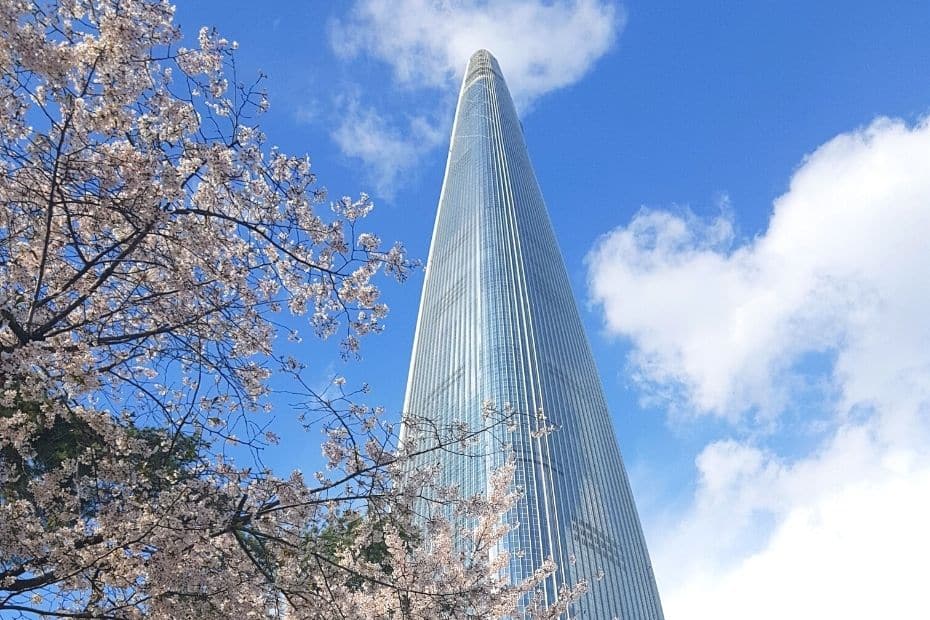 The Lotte World Tower in Jamsil stands like a diamond finger pointing up into the heavens in the centre of Seoul. It's hard to miss the world's 6th tallest building which stands at 555 metres above the pristine Seokchon Lake.
This is Korea's largest department store specialising in luxury and duty free goods. When you've finished shopping, you can watch the rain from the Seoul Sky Observatory on the upper floors. This will give you incredible views of the city, even with the clouds and rain.
Location: Jamsil
Address in Korean:
서울특별시 송파구 올림픽로 300
---
15: Explore Seoul's Traditional Markets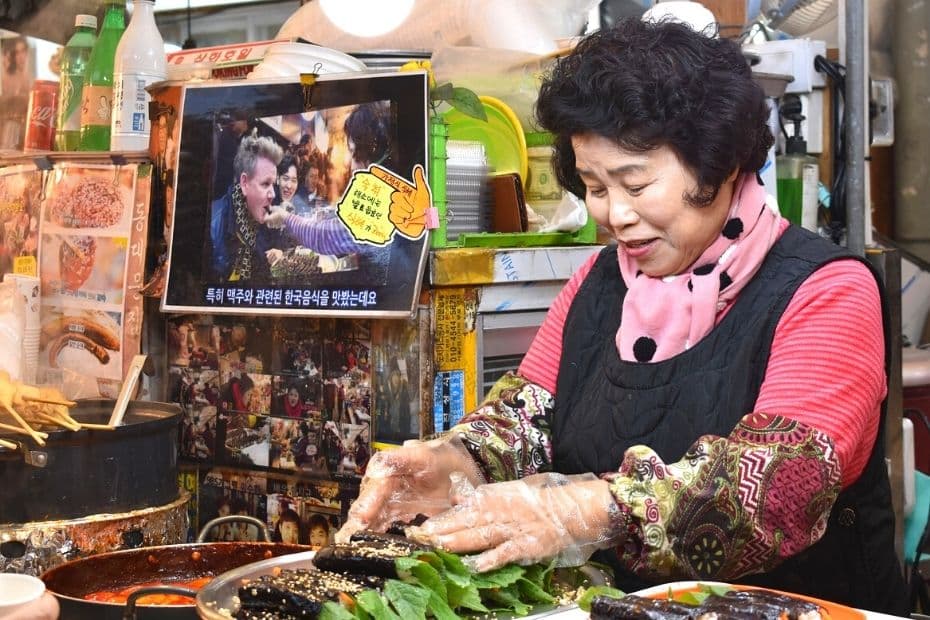 Popping into a Traditional Korean Market is one of the things I usually do when it's raining in Korea. These undercover markets are great for learning about the more traditional side of Korea. They're also great places for sampling some traditional Korean dishes and picking up some bargains.
Check out the underground shops in Namdaemun Market, the indoor shopping in Dongdaemun, the delicious food at Gwangjang Market, and the Seoul Folk Flea Market for some unique experiences.
Locations: Various
Address in Korean:
서울특별시 중구 남대문시장4길 21 (Namdaemun Market)
서울특별시 종로구 창경궁로 88 (Gwangjang Market)
서울특별시 동대문구 신설동 천호대로4길 21 (Seoul Folk Flea Market)
---
16: Get Groovy At Anyoung Insadong
The latest cool place to go in Insadong is the Anyoung Insadong Mall. This building blends Korea's love of retro and modern concepts to create a bright, open mall with lots of cosy shops and cafes.
You'll find traditional Korean handicrafts, highly addictive Korean snacks, retro Korean goods, unique artworks and accessories by local artists, and lots more. There's a lot to tempt you in Anyoung Insadong.
Location: Insadong
Address in Korean:
서울특별시 종로구 관훈동 인사동길 49
---
17: Discover Korea At The War Memorial Of Korea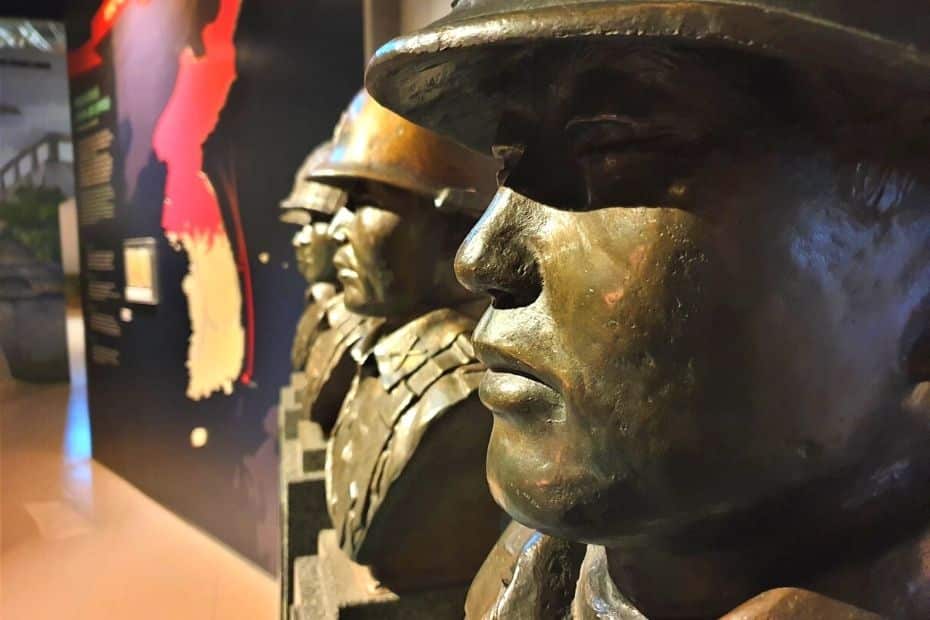 Why not educate yourself by visiting the impressive War Memorial of Korea during a rainy day in Seoul. This museum, dedicated entirety to Korea's military past, not only includes the ongoing war with the North, but also covers famous military battles with Korea's neighbours, China & Japan.
The interesting displays and models can be enjoyed by anyone and there are plenty of sights to see, such as old castles, historic weapons, and the famous Turtle Ship. Outside the museum there are also dozens of planes, tanks, and other military vehicles you can take photos with.
Location: Yongsan
Address in Korean:
서울특별시 용산구 이태원로 29
---
18: Learn More At The National Museum Of Korea
Go back to the stone age and see how Korea developed into the modern nation it is now at the National Museum of Korea. Dozens of rooms full of exhibitions to learn about, and interact with, Korea's fascinating history at one of the largest museums in the world!
This museum is one of the best Free Things To Do In Seoul (special exhibits have a fee) and you can spend a long time wandering this massive museum. Perfect for when the whole day is rained out. There's also a nice cafe to check out and a well-stocked gift shop.
Location: Yongsan
Address in Korean:
서울특별시 용산구 서빙고로 137
---
19: Try A Korean Cooking Class
There are so many wonderful traditional Korean dishes to sample when visiting Seoul, but wouldn't it be even better if you could learn to make some to share with your friends.
Take time out of the rain to get hot and spicy in the kitchen with a Korean cooking class. Learn how to make delicious classics such as ginseng chicken soup, seafood pancakes, bibimbap, and lots more. Don't miss the chance to learn a new skill when you travel to Korea.
Location: Various
---
20: Get Cultural At An Art Museum
Wandering around slowly, taking in the finer details of some great art is one of the best things to do during a rainy day in Seoul. Fortunately, Seoul has many Great Art Museums, so you should be within a short distance from one when the heavens open.
New exhibitions and installations pop up all the time in Seoul's best galleries. My personal recommendations include the Seoul Museum of Art, National Museum of Modern & Contemporary Art, and the Arario Museum. The Dongaemun Design Plaza also has interested exhibitions that change every few months.
Location: Various
Address in Korean:
서울특별시 중구 덕수궁길 61 (Seoul Museum of Art)
서울특별시 종로구 삼청로5길 30 (Nat. Museum of Modern & Cont. Art)
서울특별시 종로구 율곡로 83 (Arario Museum)
---
21: Relax In A Korean Sauna (Jjimjilbang)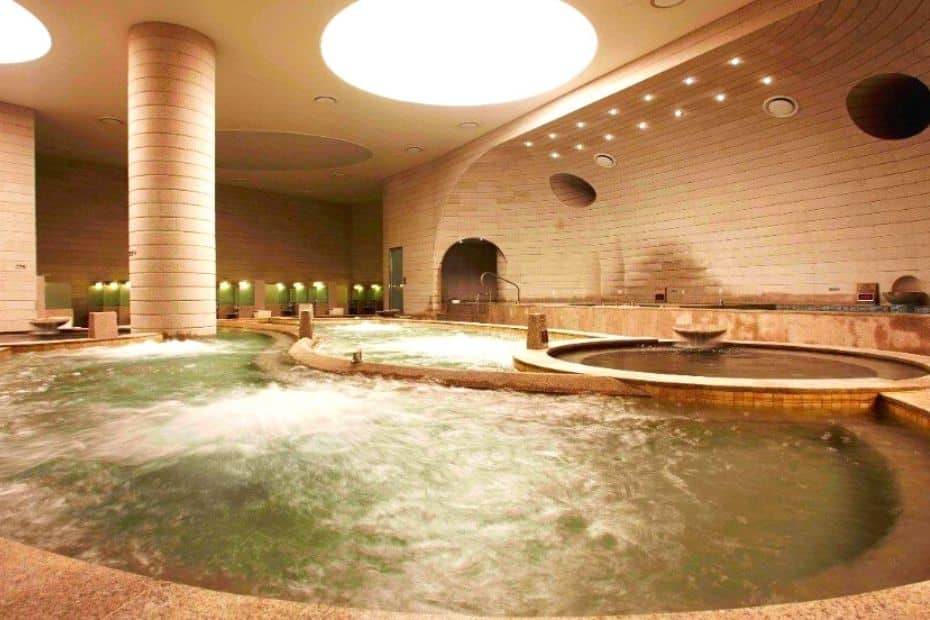 Known as a jjimjilbang, Korean saunas are a great place to unwind and recharge your batteries in hot (or cold) water, in a steam room, or in the communal hot rooms. There are great saunas all over Seoul and you can even stay overnight in them if you want to.
Saunas are great for relieving your aches and pains and washing away the dirt built up after a hard day of exploring. You won't mind getting wet during a rainy day in Seoul if it's in a sauna.
Location: Various
---
22: Learn About Local Life At The Seoul Museum Of History
Experience the traditional culture of Seoul at this really interesting collection on all things Seoul at the Seoul Museum of History. Featuring relics from the past few centuries, as well as modern online cyber-displays, you can really immerse yourself in the life of a Seoulite.
You might want to bring an umbrella to see the outdoor exhibition. However, it's worth getting a little bit wet to see the well-preserved artefacts on display.
Location: Jongno
Address in Korean:
서울특별시 종로구 새문안로 55
---
23: Sing Your Heart Out At A Karaoke Room (Noraebang)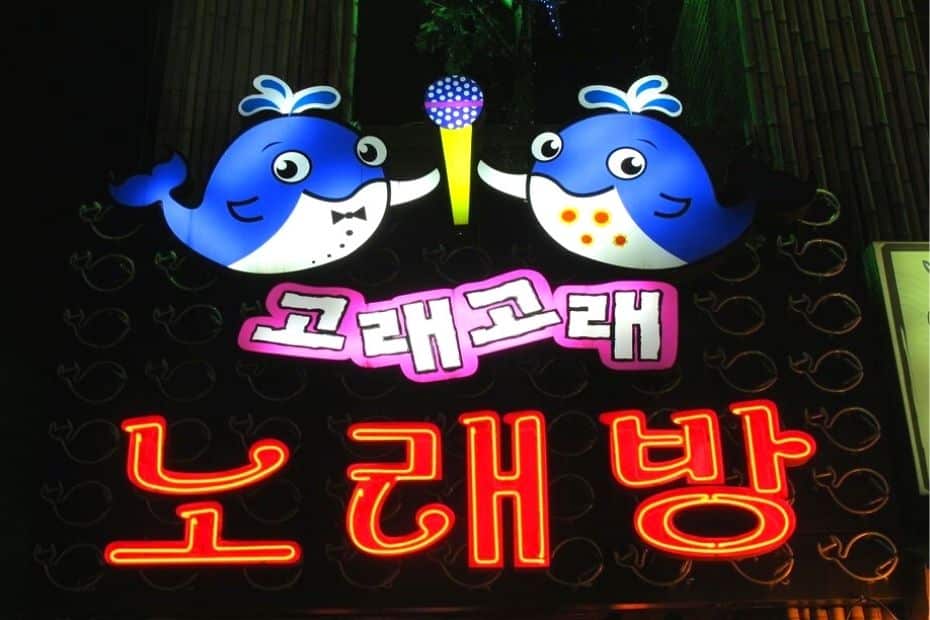 There are two good reasons why you should visit a noraebang – a Korean karaoke room. First, this is a great place to visit when it's raining and other places are closed. Second, you'll be spending the evening as a large number of Koreans do.
Singing and dancing in these karaoke rooms is one of the most popular pastimes in Korea. There are hundreds of noraebangs across Seoul and you'll find a good mix of Western and Korean songs.
Location: Various
---
24: Watch The World's Biggest IMAX Screen
Not only is the world's largest IMAX screen located in Seoul, it's also one of the best cinema experiences you're likely to have. This IMAX at CGV Yongsan includes immersive technologies, such as Screen X, which projects the movie on the side walls as well as the main screen.
Furthermore, you'll be truly immersed with the 4DX technology, which adds in environmental effects, such as rain, scents, and even moving chairs. Escape the rain in Seoul by getting wet while watching a movie!
Location: Yongsan
Address in Korean:
서울특별시 용산구 한강대로23길 55
---
25: Explore The Futuristic Dongdaemun Design Plaza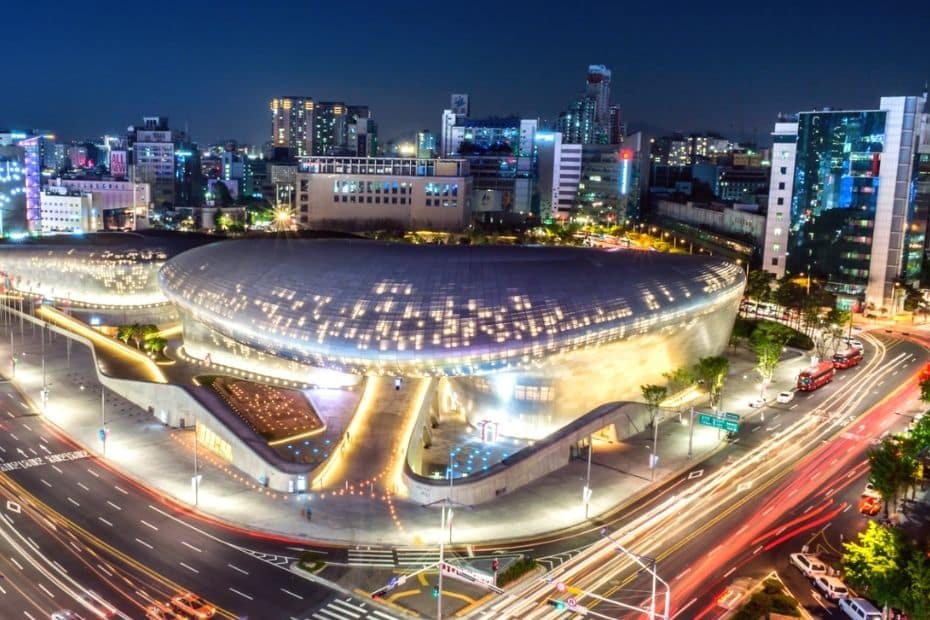 Visiting the Dongdaemun Design Plaza (DDP) is an excellent way to spend a rainy day in Seoul and a place I often visit even when it's sunny. Wander around this iconic building – a futuristic, spaceship-esque design – whilst popping into the various shops, restaurants, cafes, galleries, and curious little spaces.
There's usually an exhibition or two going on at the DDP, as well as temporary installations such as the DDP Light & Winter Festa and Seoul Light. From spring to autumn you can also find night markets winding through the centre and outside of the main buildings during the weekend.
Location: Dongdaemun
Address in Korean:
서울특별시 중구 을지로7가 을지로 281
---
26: Go Clubbing In Seoul
Seoul has some great clubs and nightlife. Two of the best locations in Seoul for clubbing are Gangnam and Hongdae. Korea's nightclubs aren't reserved for the weekends, as locals like to party any night of the week.
You'll probably find a club open even on a Monday night. If you're a fan of clubbing, why not escape the rain and dance the night away. Be prepared, though. Find out a bit about what is tolerable in the Korean clubbing scene and stay safe while having fun.
Location: Hongdae, Gangnam, Others
---
27: Hit The Arcades In Seoul's Cool Districts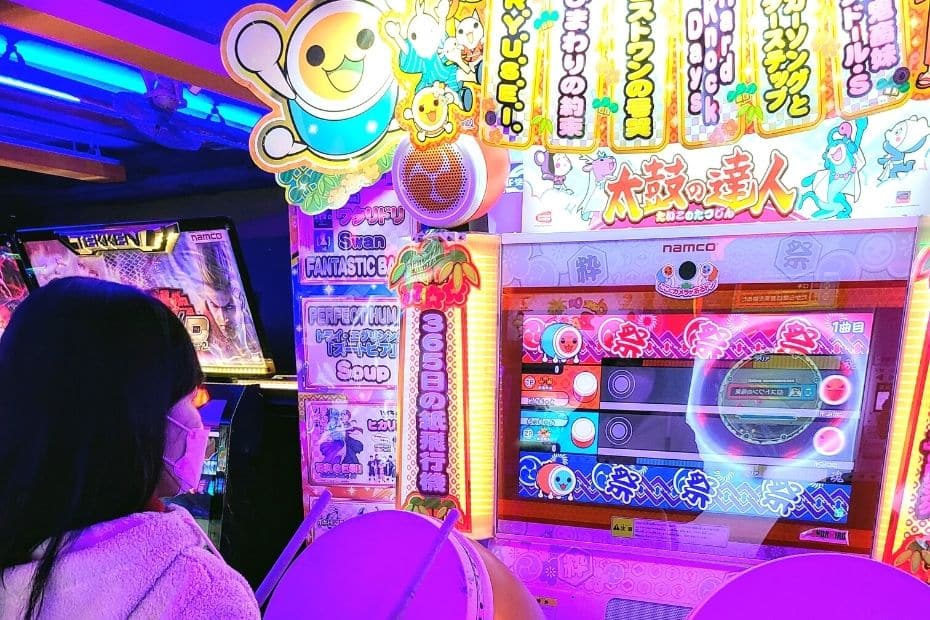 You can't miss the gigantic arcades that take up whole buildings in parts of Hongdae and other cool districts such as Gangnam and Dongdaemun. Inside these shining, beeping caves are dozens of the latest arcade games to play alone or together. If you don't feel like playing, you can watch the pros on the latest dance or rhythm games instead.
If you want something more than the regular arcade games, you can also try the latest VR games, which include individual and team games where you immerse yourself in other worlds and fight off aliens, race around the world, or even fight against each other.
Location: Hongdae, Gangnam, Others
---
28: Get Locked Up At The Seodaemun Prison History Hall
I know the idea of visiting a prison might not be the top of everyone's bucket list for Seoul, but this former prison is actually really interesting and eye-opening. And in places, downright scary. If you want to know more about modern Korean history, I'd definitely recommend the Seodaemun Prison History Hall.
This is where freedom fighters against the Japanese occupation were locked up and tortured, as well as anti-government protestors until the 1980's. You can see gruesome torture devices, read records of the harsh treatment, and even try getting locked up yourself (hopefully not for long!).
Location: Seodaemun
Address in Korean:
서울특별시 서대문구 통일로 251
---
29: Learn All About Kimchi At The Museum Kimchikan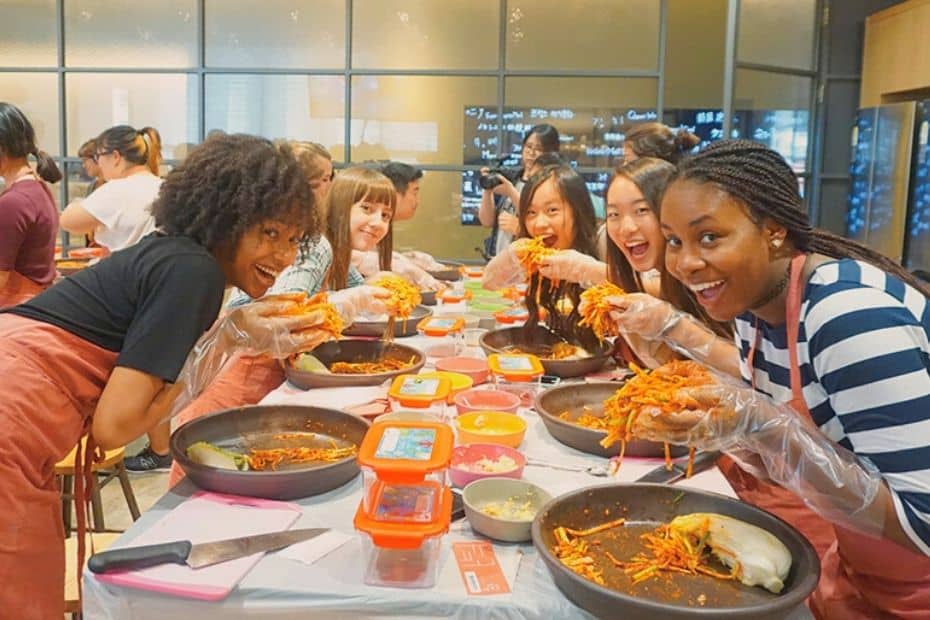 Truly Korean, kimchi is the national dish of Korea and a part of every meal – even breakfast. Kimchi is a fermented cabbage or radish dish that is a bit spicy and salty, but very healthy. Now you can learn all about it in the Museum Kimchikan in Insadong.
Museum Kimchikan teaches you all about the history, health benefits, and process of kimchi-making. You can also try samples of different kimchi (there are over 200 types) and take part in a kimchi-making programme on certain days.
Location: Insadong
Address in Korean:
서울특별시 종로구 관훈동 인사동길 35-4
---
30: Embrace The Future At Coconut Box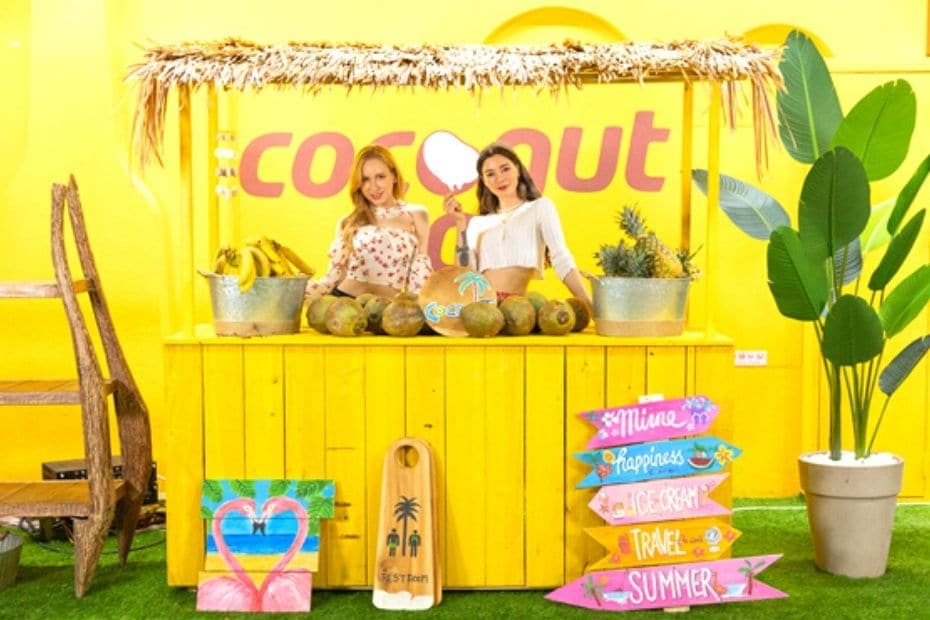 Last, but not least, on this list of things to do in Seoul when it's raining, this place has so much to keep everyone amused. Formerly The Trick Eye Museum, Coconut Box is the latest hot place to check out in Hongdae. This is a great place and fun for all the family.
Korea is always introducing ground breaking attractions to the world, and this might be a first. Coconut Box is a massive area (2,300 metres) that allows visitors to play virtual reality games, hang out together away from the rain, and enjoy a range of NFT artworks. Learn more about the future of NFTs, VR & AR, and metaverse gaming while you stay dry from the rain in Seoul.
It's a lot more than tech, though. As you can probably guess from the name, it's also got a tropical theme. The inside is designed to be a tropical paradise, complete with sun loungers, a ball pond, wooden huts, and a range of coffees and snacks.
Location: Hongdae
Address in Korean:
서울시 마포구 홍익로3길 20 서교프라자 지하2층
---
Bonus: Grab An Umbrella And Walk In The Rain In Seoul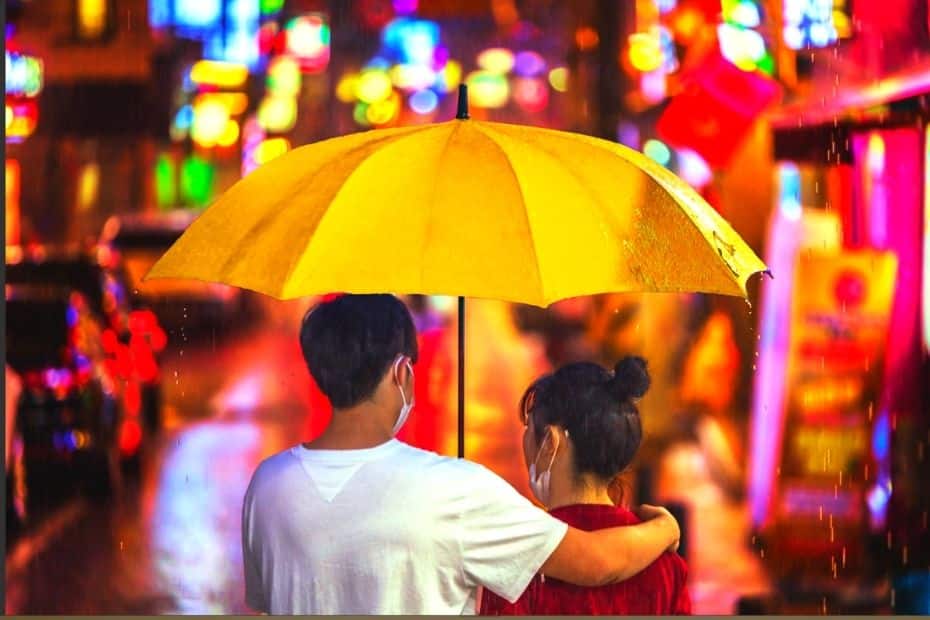 This final rainy day in Seoul activity is one of the best. Seoul is an incredible city and there is no excuse to waste a minute of it by staying inside the whole time.
Even when it's raining, you can still explore with a pair of good boots and an umbrella. You can buy umbrellas from one of the thousands of convenience stores scattered throughout the city.
Make no excuses, get out there, get a bit wet, but see some of the best city views you'll ever see. Wandering around at night in the rain is a pleasure in itself. If you run out of things to do in Seoul when it's raining, this is always an option.
Location: Everywhere in Seoul
---
Travel Advice For Visiting Seoul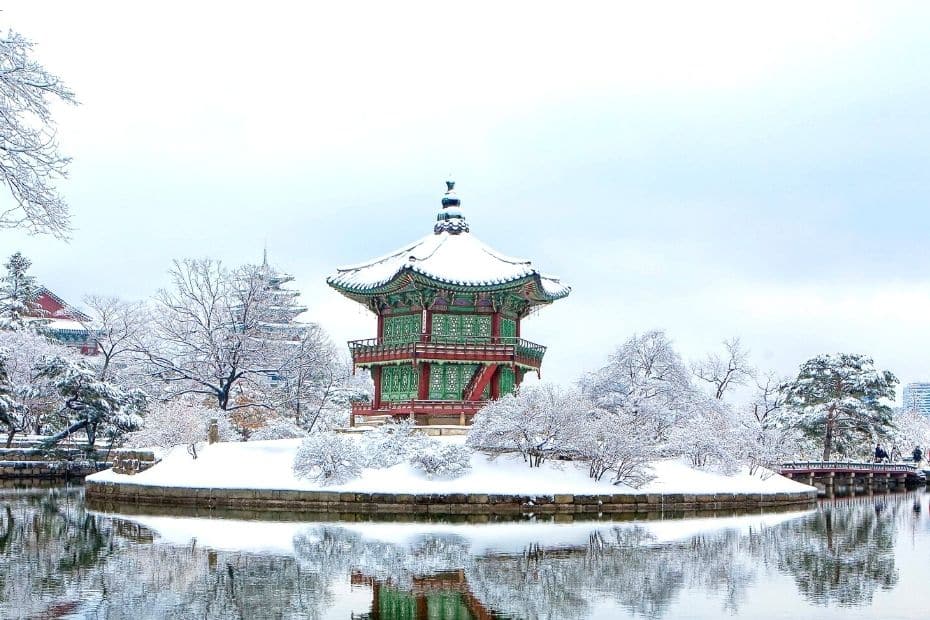 After a rainy day in Seoul, it can often be clear and sunny for a while. There are plenty of other things to check out in Korea's capital when the sun is shining, such as beautiful Korean Cherry Blossoms in spring and Korean Fall Foliage in autumn. Winter is one of the driest seasons and, instead of seeing rain in Seoul, you're more likely to See Snow In Seoul.
I've tried to give cheap or even free things to do in Seoul when it's raining in this article as I know it's not cheap to travel and saving money is always good. I have lots of tips for Saving Money In Seoul that can help out frugal travellers so you have more for Delicious Korean Foods!
---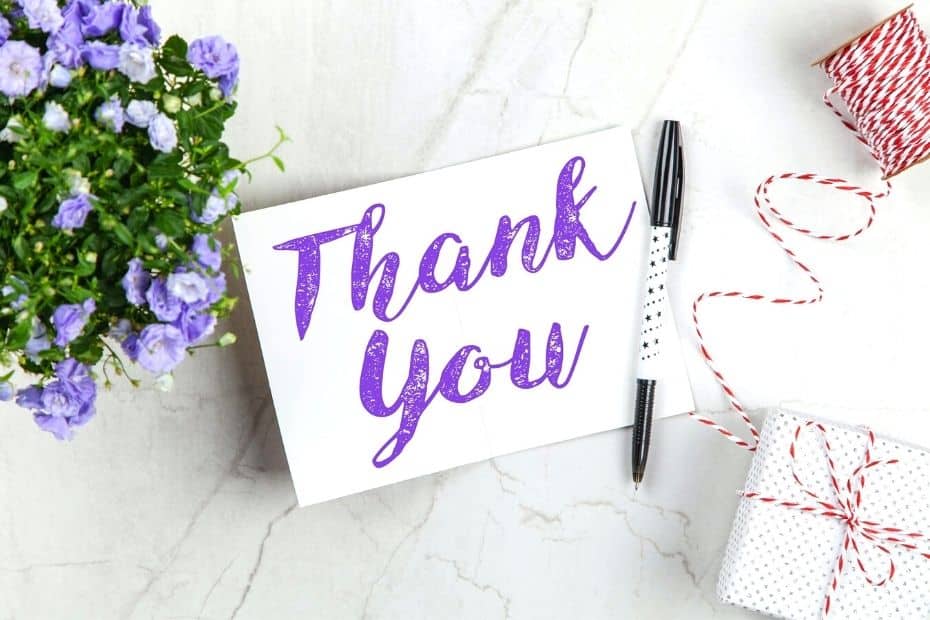 Share Your Thoughts
If you enjoyed reading this article, or if you have any thoughts about it that you want to share, please feel free to leave a message in the comments below. I'd love to hear your feedback about this article and the subject.
Thanks for reading. If you want to help me to create more great content in the future, why not buy me a coffee? A strong coffee helps me write more.
---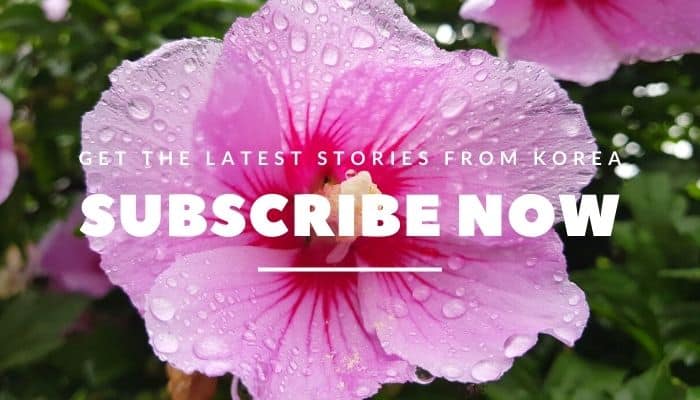 ---
Liked This? Pin It For Others
If you enjoyed reading this article, then please share this with your friends on Pinterest.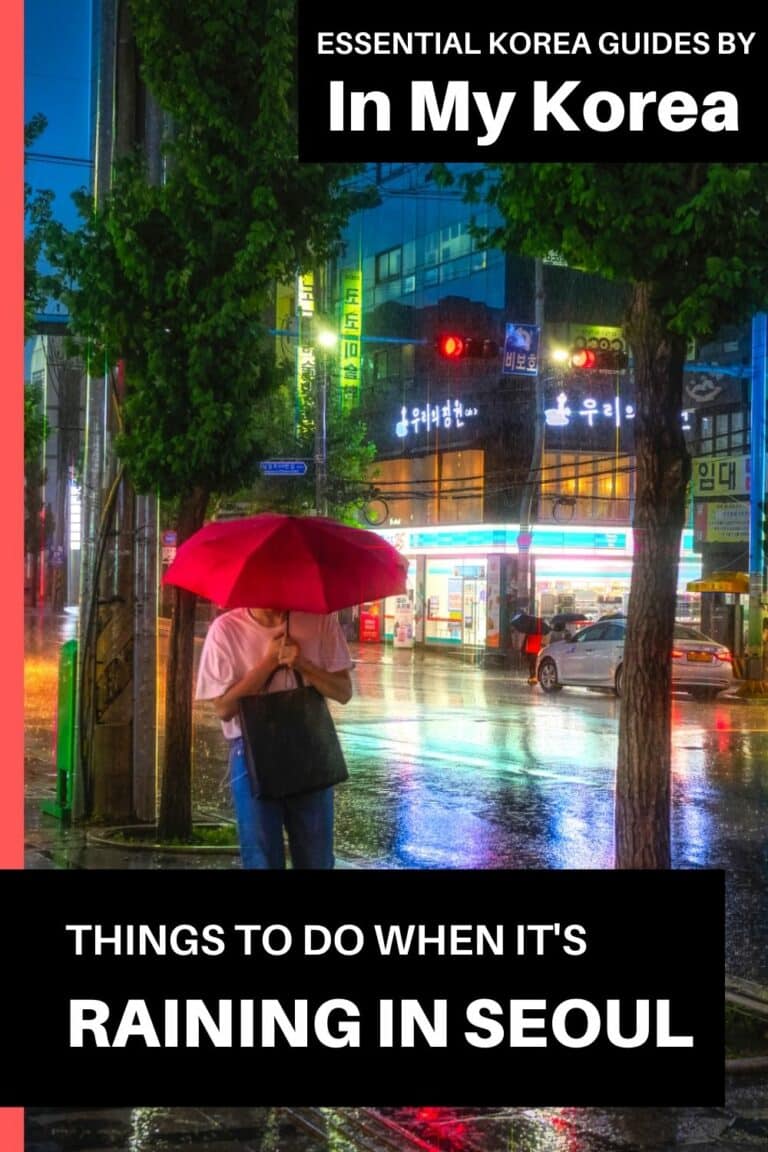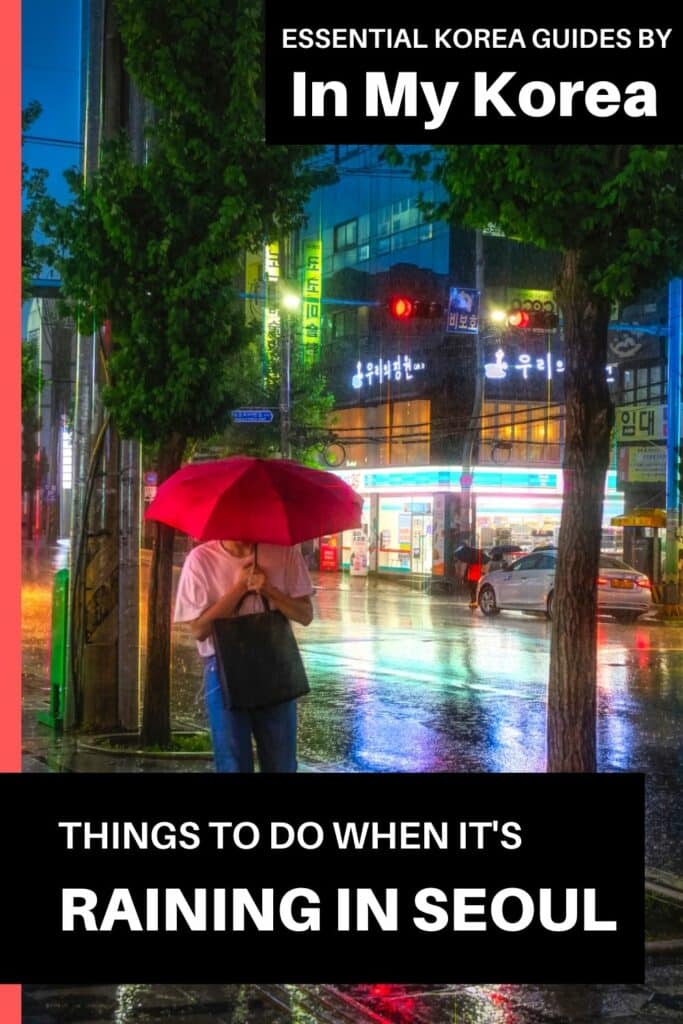 ---
Related Articles