Thinking about spending 1 week on Jeju Island in winter? Want to plan your perfect Jeju winter itinerary but not sure what there is to do in this season? Not sure if winter is a good time to visit Jeju Island? I want to share my 1 week Jeju Island winter itinerary with you so you can see why winter is still a great time to visit this Natural Wonder of the World.
There's many good reasons to visit Jeju Island in winter, and for me there was a bucket item list that I've been waiting more than 5 years to do that I finally achieved. I wanted to hike the snowy slopes of Hallasan Mountain in winter and see the island below while knee-deep in snow up above.
I got to do that, and a lot more, including visiting Udo Island, eating loads of delicious Korean dishes, shopping at the traditional markets, playing in the snow, seeing Jeju's winter flowers, eating winter fruits, and lots more.
Please feel free to use this Jeju Island winter itinerary as a guide to planning your own 1 week on Jeju Island in winter. This itinerary shows what I did each day, and I've also included extra activities that you can do on Jeju Island in winter. There's loads of extra tips for getting the most out of Jeju Island in winter. I hope you can get lots of inspiration for future travels.
Affiliate Disclaimer: This site contains affiliate links and I may earn commission for purchases made after clicking these links.
---
Tips For 1 Week On Jeju Island In Winter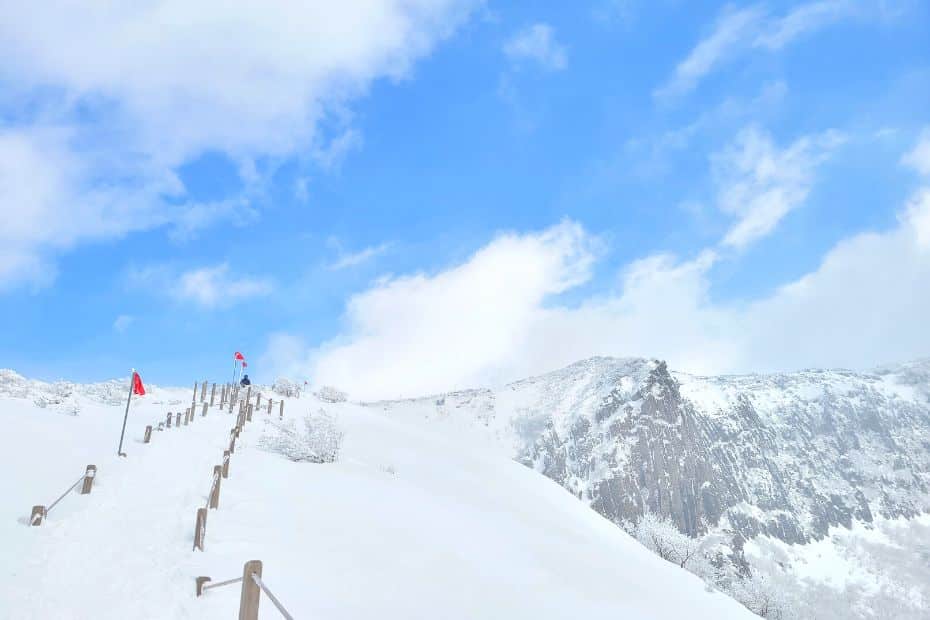 For those of you looking to spend 1 week on Jeju Island in winter, here's some important info that will help you plan your trip.
Weather On Jeju Island In Winter
Jeju Island is far south of Seoul and closer to the equator, meaning that it's warmer than the capital. However, that doesn't mean that it isn't cold. You can see snow on Jeju Island in winter and the weather can be quite random.
Temperatures can fall below zero, or be above 15 degrees. When I visited Jeju in winter, the lowest temperature was -5 and the highest was 18 degrees. I saw snow, rain, clouds, and sun. Generally winter is quite dry and clear, but be prepared for anything.
Transportation On Jeju Island
Jeju Island is definitely a lot easier to visit if you Rent A Car as many attractions are spread out across the island. However, it's not impossible to get around by public transport and on foot, especially if you stay in the two main cities.
I didn't use a car when I visited Jeju Island in winter, but that didn't stop me doing what I wanted to. With planning and a little Korean to read the bus timetables, you can get just about anywhere.
Booking day tours is also a good option for getting around Jeju Island in winter, as these tours can take you to several places more conveniently than a public bus would do.
Layout Of Jeju Island
Jeju Island is a tale of two cities. Quite literally, with the island being split horizontally into Jeju City area in the north and Seogwipo City area in the south. These two cities are great places to base yourself to get around the island more easily.
In the centre of Jeju Island is Hallasan – a volcano that dominates (and created) the island. On the lower slopes of Hallasan are a lot of forests, oreums (small hills), and lots of the non-coastal attractions (museums, theme parks, etc.).
Around the edge of Jeju Island there are loads of beautiful beaches to visit, as well as other sea-front attractions, nearby islands, and cosy cafes to sit in and watch the sunrise / sunset.
During my 1 week on Jeju Island in winter I was able to visit all these different areas. Read on to find out what I did and what to expect in each place.
---
Planning to visit Korea? These travel essentials will help you plan your trip, get the best deals, and save you time and money before and during your Korean adventure.

Korea Electronic Travel Authorisation (K-ETA): Most countries need a K-ETA to travel to Korea. Apply before you travel only with the Official K-ETA Site.

Staying Connected: Pre-order a Korean Sim Card or a Portable WiFi Router to collect on-arrival at Incheon Airport. Collection desks are open 24 hours. Alternatively, download a Korean eSIM for you travels.

Hotels In Korea: Staying in Seoul, I recommend Myeongdong (convenient), Hongdae (cool culture) or Gangnam (shopping). Find the best hotel prices across Korea with Agoda, Klook, or Hotels.com.

Incheon Airport To Seoul: Take the Airport Express (AREX) to Seoul Station or a limo bus across Seoul. Don't like carrying heavy suitcases? Book an Incheon Airport Private Transfer and relax to or from the airport.

Korean Tours: Find the best tours in Korea with tour companies that have a big presence in Korea, including Klook, Trazy, Viator, and Get Your Guide. These sites also offer discounted entry tickets for top attractions.
Seoul City Passes: Visit Seoul's top attractions for free with a Discover Seoul Pass or Go City Seoul Pass. These passes are especially good for families and couples visiting Seoul and can save you lots.

Transportation: Get a T-Money Card or WOWPASS to pay for public transport, including buses, subways, and taxis. For Korea's high speed trains, save money and get unlimited rides with a Korea Rail Pass.

Travel Money: Exchange foreign currency in Myeongdong or Hongdae money exchanges. Pick up a Wise, Revolut, or WOWPASS travel money card for the best rates and convenient card payments in Korea.

Flights To Korea: I recommend using flight comparison sites such as Expedia and Skyscanner to find the best flights to Korea from any country. Air Asia is a good option for budget flights from Asia.

Learning Korean: Want to learn Korean? I recommend a complete language learning course from 90 Day Korean or Korean Class 101 – both have well-structured lessons and lots of useful resources.
---
Day 1: Jeju City Sights, Traditional Market, & Local Beers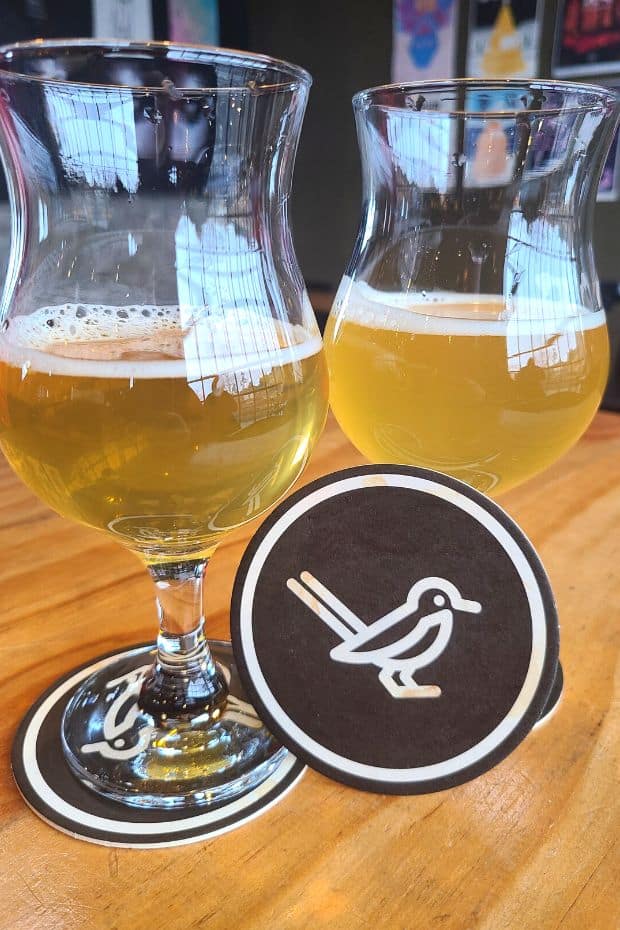 Flying into Jeju Island on a sunny day is an incredible experience – passing islands & fishing boats, and seeing Jeju 'the fried egg' Island from above. If you're arriving on Jeju Island in winter, you might even see snowy slopes on South Korea's tallest mountain – Hallasan.
I'd planned to spend a busy 1 week on Jeju Island, so I didn't want a tough first day. I flew in early, dropped my bags at the hotel, and walked to the sprawling Dongmun Traditional Market. This market is packed with Delicious Korean Street Foods to try, including local specialities such as abalone-wrapped gimbap and dol hareubang bread (shaped like the island's famous statues).
The traditional markets are best explored at night, so after a quick snack I hopped on a bus to the Magpie Brewery & Taproom. Here you can experience Korean-inspired beers, such as the Kimchi Ghost, and indulge in pizza & fried chicken (a perfect combo). After this, I visited the nearby beach in Samyang – but it wasn't very active during winter so I took the bus back to Jeju City.
Night was approaching, the perfect time to explore Korean cities. It gets dark early on Jeju Island in winter. Jeju City has a lot of pretty areas to explore in the evening in the Ildoil-dong area, such as the Black Pork Street, Arario museums, Dongmun Traditional Market, streets painted with murals, and plenty of seafood restaurants.
After exploring the night markets and getting my fill of Korean street food, I decided to have an early night. Tomorrow was going to be the toughest day during my 1 week on Jeju Island!
---
Day 2: Hiking Hallasan's Snowy Slopes & Korean BBQ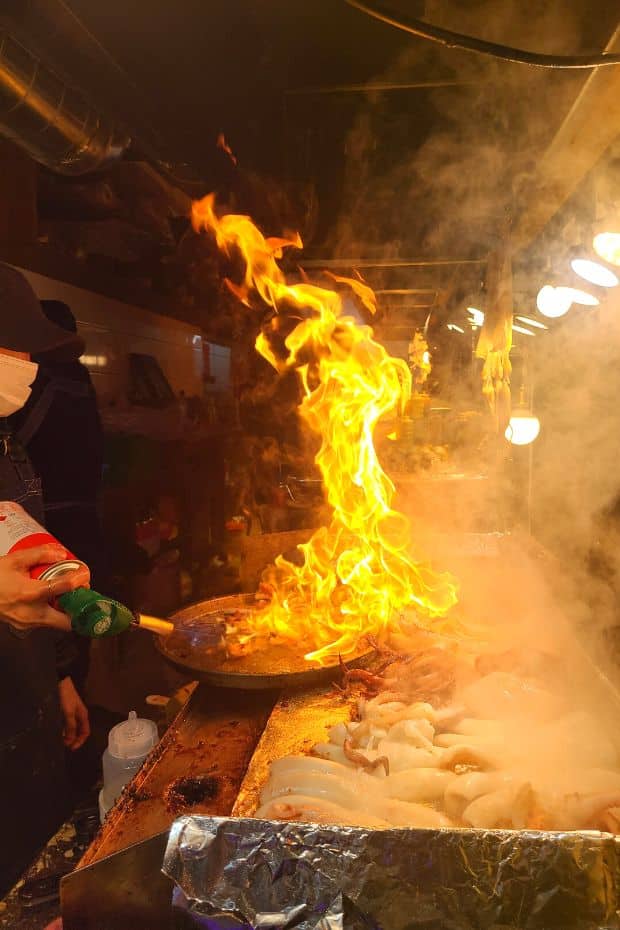 Today was the day I achieved one of my top Korean bucket list items – Hiking Hallasan Mountain In The Snow. I've hiked it in September, and been rewarded with sunny views over the whole island, but now I really wanted to scale the slopes whilst draped in deep, fluffy snow.
After a quick breakfast I headed to the Jeju City Bus Terminal to take the bus to the start of the Yeongsil Course. My plan was to start on the south-western side of Hallasan, hike up to Witse-Oreum Shelter near the peak, and head back down the Eorimok Course on the northern slope. Two courses in one day and some incredibly snowy sights on the way.
The snow started to show whilst riding the bus to the start, and was ankle-deep even at the start of the course, rising to knee-deep as I made my way up the snowy slopes. I stopped to play in the snow a lot, taking loads of pictures, and enjoying the breathtaking sights. They truly were awesome and I'm so happy that I got to see these sights at last.
Unfortunately, due to a blizzard at the top (not meant to be there according to my weather app), I had to turn back just before the Witse-Oreum Shelter. It would have taken too long to make it to the end of the course before it got dark. Fortunately, I was able to lie back and slide some of the way to the bottom as the thick snow, trodden down, makes for a great human bobsleigh track!
Even if you don't plan to hike far, you can still enjoy playing in the snow at the start of the hiking courses. There are ropes and flags to keep you on course and plenty of pristine snow to play in if it's been snowing recently.
Exhausted, but really happy with all I'd seen, it was time to take the bus back to Jeju City, warm up with a hot shower, and spend the night indulging in one of my favourite Korean dishes – Korean BBQ. No trip to Jeju Island in winter would be complete without trying out Korean BBQ and washing it all down with some of the local soju, aptly named Hallasan Soju.
---
Day 3: Udo Island, Seongsan Ilchulbong, & Jeju Gogi-Guksu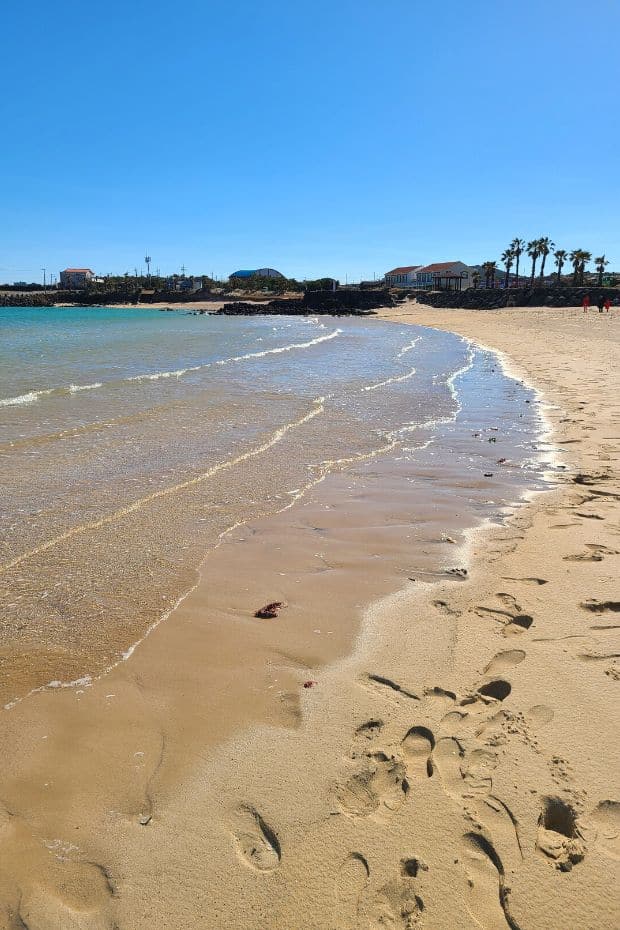 The sun was shining brightly, blue skies met bluer seas, and today was the perfect time to jump on a ferry and head over to Udo Island on Jeju's north-eastern coast. The ferry departs from Seongsan, home to another of Jeju's incredible sights which I'll return to later.
I arrived mid-morning and headed for a walk from the ferry terminal (Haumok-dong) to the other side of the island. Udo is only 1km wide and mostly made up of farms, beaches, small buildings, and one hill on the southern tip topped with a famous lighthouse (Udo-deungdae), which makes it quite easy to walk around.
After 30 minutes of gentle walking past short walls made from volcanic rocks, green fields, and even a few haenyeo (diving women), I made it to peaceful Hagosudong Beach. There are a few really nice cafes here, so I stayed (at Cafe U.D.O.1) to read, watch the waves, and indulge in coffee and a brownie. After some seafood pasta in a nearby restaurant (Seom Sonai), it was off to explore the coast and make my way along the eastern shore towards the lighthouse.
The sun was up and there wasn't a cloud in the sky. It was cold, but in a good way. Exploring Jeju Island in winter is actually much nicer than in summer, when it gets really hot. The shore holds many delights and if you don't want to walk it, you can rent a small electric scooter-car (most people were) to drive around and stop where you want to.
Udo Island is famous for several things, including peanut ice cream, beautiful beaches, and being shaped like a cow (the name U-do literally means 'cow-island'). Once I'd finished walking to the lighthouse (not difficult), I made my way to Sanho Beach on the western coast to try out the famous peanut ice cream. It was ok, but nothing amazing.
Finally it was time to head back to Seongsan to see the Seongsan Ilchulbong, also known as Sunrise Peak. This is the best place in Korea to watch the New Year sunrise. It's also a UNESCO World Heritage Site and definitely a must see during any 1 week on Jeju Island trip. Unfortunately, I arrived a too late to climb up. It was still awesome to see Seongsan Ilchulbong though.
After watching the sun go down, I headed back to Jeju City to explore another famous food street – Guksu Geori (Noodle Street). This is home to several places serving Jeju's famous gogi-guksu, which is basically a big bowl of noodles and sliced pork in a salty broth. Perfect after a long day walking. Once that was finished off, I walked it all off exploring more of central Jeju City at night.
---
Day 4: Hamdeok Beach, Manjanggul Lava Tube, & Fresh Seafood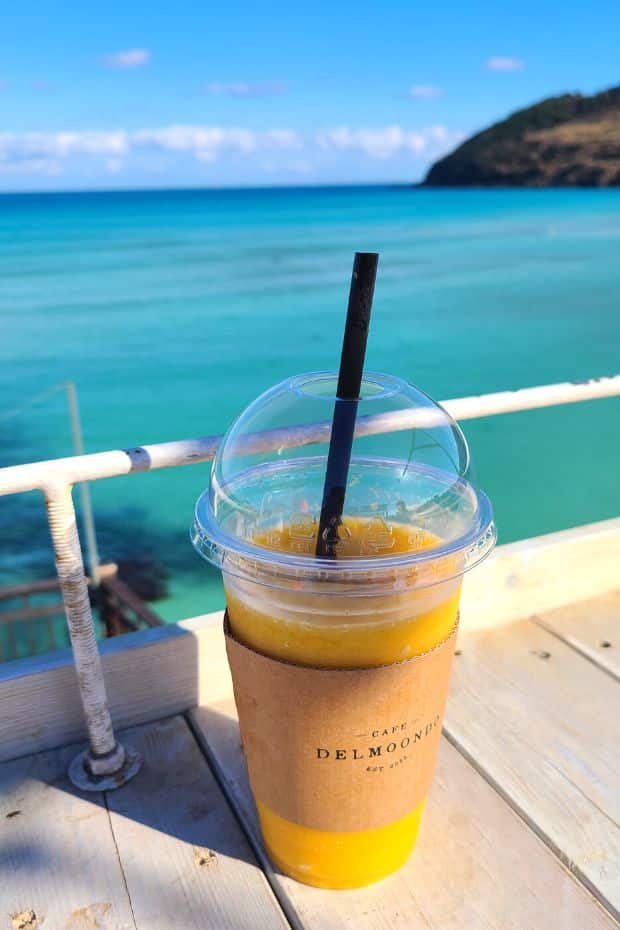 I've visited Jeju a few times before, and couldn't imagine 1 week on Jeju Island without visiting Hamdeok Beach. It's one of the best beaches on Jeju Island and seeing it in winter is just as good as seeing it in any other season. The sand is golden, which contrasts perfectly with the black volcanic rocks that seem to have been thrown along the coast, while the sea is almost turquoise.
There are plenty of amazing cafes, restaurants (including gourmet burger places), and places to sit down and absorb the beautiful coastal views. My favourite place is Cafe Del Mundo, situated closest to the water's edge and with yummy freshly baked goods inside. A morning spent chilling here definitely is a morning well spent. If I didn't have other plans, I would have stayed all day.
The desire to see more pushed me on, and after filling up on a second chocolate croissant, I headed to the bus stop to visit the Manjanggul Lava Tube. This is one of the world's longest lava tubes and gives you an interesting insight into the history of Jeju Island, which was borne from the ocean by the wild eruptions of Hallasan – an active volcano. You can walk about 1km along the lava tube and see the world's highest lava column.
The Manjanggul Lava Tube was nice, but only took about an hour, so I decided to get a bus to another beach – Gimnyeong Beach. It was a nice place to walk around, but the weather had started to get bad after an hour so I packed up and headed back to Jeju City.
My time in Jeju City was at an end, but I wasn't going to leave without checking out a really good sushi place I'd heard about (there are many) – Sushi Tomodachi. 10+ plates of sushi later, I was full and ready to take the bus to Seogwipo City to start part 2 of my fun 1 week on Jeju Island in winter.
---
Day 5: Jeju Folk Village, Cosy Cafes, & Black Pork BBQ
I awoke early grabbed a quick coffee and egg tart at a Hong Kong-style cafe (Blue Haus) and went off to the Jeju Folk Village in Pyoseon. It had started raining a bit, which isn't common on Jeju Island in winter (or other parts of Korea). The Jeju Folk Village is a sprawling collection of traditional buildings showing how people used to live before modernity came to Jeju.
There are lots of different houses to explore, games to play, and Korean culture to learn about. You can see scenes from some famous Korean dramas there were filmed here, see a real traditional market, feed some local animals, and lots more. One of the highlights was seeing the camellias in bloom. These are one of the famous sights of Jeu Island in winter and I was planning to go to Camellia Hill to see them, but I didn't need to after seeing them here.
I was actually quite surprised with how much there was to see and do. Walking around the Jeju Folk Village took about 3-4 hours and, despite the rain, I enjoyed my time here. I learnt some interesting facts, including about the old-style toilets that fed into the pig's feeding troughs! The place was family friendly and ideal for anyone interested in Korea's history.
Once I'd seen all there was to see, I headed out to the coast for lunch and a rest in a beachside cafe (Cafe Cocotiere), looking out over Pyoseon's very wide beach. When the rain finished, I headed back to Seogwipo to clean up and prepare for the meal I'd most been looking forward to – a Korean BBQ with Jeju's legendary black pork.
Jeju's black pigs are said to produce the best meat for Korean BBQ and the best place to try them is obviously on Jeju Island. On a cold night on Jeju Island in winter, I couldn't really think of anything better to eat. The meal was great, and left me stuffed. I needed to walk it off, so I explored some of the streets around central Seogwipo, including the Seogwipo Maeil Olle Market, Myeongdong Street, Arang Joeul Food Street, and Lee Jung-Seop Art Street.
I finished the night with a couple of beers from the Jeju Beer Fountain – home to beers from the best Jeju craft beer brewers (including Magpie & Jeju Beer). I'd really recommend this place as they let you sample three beers before trying them and they're all really good. I grabbed a couple of bottles and some snacks and had a peaceful night back at the hotel.
---
Day 6: Yakcheonsa Temple, Olle Trail 8, & Jungmun Saekdal Beach
I had an early night at the end of day 4 so that I could wake up and enjoy the early morning sunrise. I wasn't disappointed. I sat and watched it from my hotel window whilst munching a few oranges. The sun was out after yesterday's rain and it felt divine to be basking in the light, so I decided to visit one of the most intriguing Korean Buddhist temples I've been to – and I've been to many.
Yakcheonsa Temple, bedecked with palm trees, tiny elephant statues, and looking out over the southern shore below, felt like it should be in Bali or Thailand, not on Jeju Island. Visiting this place during my 1 week on Jeju Island in winter felt surreal. I was transported to SE Asia, with fresh fruit hanging on the trees, palm trees everywhere, and the sun, sky, and sea all dazzling. The weather was also around 15 degrees (up from -5 a week ago!), which added to the illusion.
This temple is a must-visit place on Jeju Island for 2 reasons. Firstly, it's awesome – beautiful architecture, massive 3-layered roof, a hidden cave-temple, juicy oranges waiting to be picked, and you can even do a temple-stay here! Secondly, it's the start of the Jeju Olle Trail Course 8, which is what I was about to start now.
The Jeju Olle Trail goes all the way around the island and is meant to be trekked over 3 or 4 weeks. It takes you to all the best sites and provides a ready-made course to follow, with lots of signposts and stamps that you can collect as you go. Course 8 is one of the best, leading you along the coast, past fishing villages, Jusangjeolli Cliffs (unique hexagonal rocks), all the way to the Jungmun Saekdal Beach area.
It was a really peaceful way to spend the day and with the perfect weather I was in heaven. It's not difficult and only took a few hours to reach the Jungmun Saekdal Beach – a really popular place for locals and tourists who want to stay at the luxurious hotels, see one of Jeju's other incredible beaches, and watch the sunset from the cliffside bar (my plan).
Whilst walking along the beach, I saw some local kids practicing ssireum (Korean wrestling – like sumo), loads of people surfing, and dropped onto the sand to read for a while. In the late afternoon, I headed to The Cliff – a cocktail bar / lounge with incredible views over the beach and the perfect place to watch the sunset.
A couple of beers and a sunset later, I headed back to Seogwipo to explore more of the city and grab some more craft beer from the Jeju Beer Fountain. Sadly the end of my 1 week on Jeju Island was coming to an end, so I walked until quite late, exploring the harbour and watching the squid-fishing boats head out to sea at night.
---
Day 7: Seogwipo Sights, Walks & Waterfalls, & Maeil Olle Market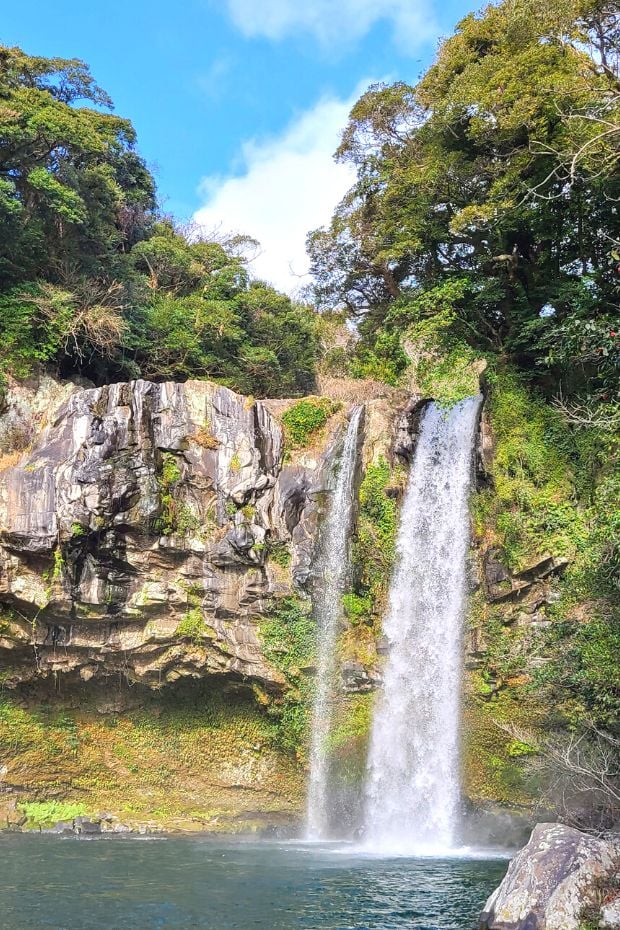 I couldn't believe 1 week on Jeju Island was nearly at an end. There was so much that I still wanted to see, but there's never enough time to see it all. I decided to spend my last day exploring Seogwipo and the surrounding area. I'd only been here at night and many attractions had been closed then.
Seogwipo has a surprising number of attractions to enjoy for art lovers, nature enthusiasts, or shopping addicts. I started off visiting the Lee Jung-Seop Art Street, which includes the famous Korean artist's house and a museum. This is a great place to pick up some cute Jeju souvenirs, and to check out the various art and murals along the street as you walk.
This led me down to Yudong Coffee, run by one of Korea's most awarded baristas – Cho Yu Dong. If you like coffee, I'd highly recommend this place. For lunch I had some delicious black pork tacos from b.pork bistro – they were so good and I could have eaten half a dozen!
From here I walked east towards the sea and the mighty Jeongbang Waterfall. This 75 foot waterfall over black cliffs offers a fun spot to take waterfall selfies as you can walk down to the beach and get close to the falls. One waterfall wasn't enough, though, so I walked back along the coast and headed to the Cheonjiyeon Falls – a smaller but still impressive scene hidden away in thick forests and a strangely large number of ducks.
The Cheonjiyeon Falls are on the way to Oedolgae Rock on the Olle Trail 7 course (another popular section of the Jeju Olle Trail). I followed the Olle Trail 7 from the falls to the viewing area around Oedolgae rock, which was only 30 minutes by foot. The Oedolgae rock stands alone like a tall sentinel in the rocky surf away from the cliff.
After walking back to the centre, via the Geolmae Eco Park, I decided to do some last minute shopping at the Seogwipo Maeil Olle Market. This large traditional market is great for tourists to get some souvenirs, try the local delicacies (loved the black pork croquettes), and witness the many sides of traditional Korean markets. If you live in Korea, you can order food from the market sent to your house wherever you are in Korea.
I stocked up on a few sweet treats and bought another bag of oranges as they're in season on Jeju Island in winter (and also really sweet). My flight home was at sunset, which seemed an appropriate end for my 1 week on Jeju Island in winter. I soared away from Jeju Airport (only an hour from Seogwipo) as the sun set on my winter adventures on Jeju.
I'll definitely be back soon as there's so much to do on Jeju Island in winter (and any season).
---
Where To Visit On Jeju Island In Winter
If you plan to spend 1 week on Jeju Island in winter, then hopefully my 7 day itinerary has given you some food for thought. However, not everyone wants to go hiking, or you might be travelling with children, or want to visit different attractions.
Here's some of the other places I'd recommend to visit on Jeju Island in winter. There's bound to be something to suit your own personal itinerary:
There are dozens of museums, scenic spots, coastal walks, and cosy cafes – too many for me to mention them all. If you want some extra ideas, I'd recommend visiting the Visit Jeju Website.
And here's a list of 20 of the Best Things To Do On Jeju Island any time of year.
---
Where To Stay For 1 Week On Jeju Island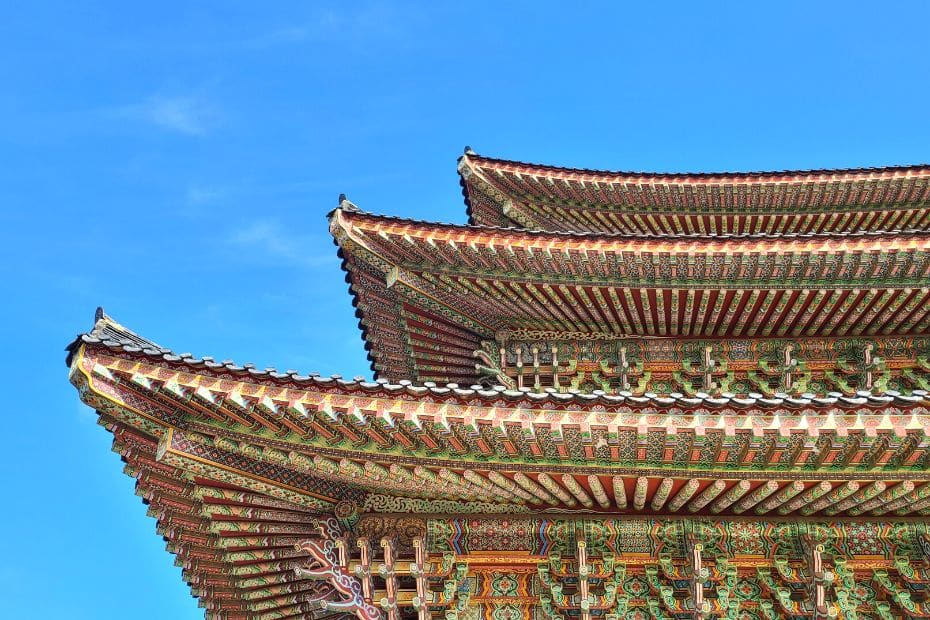 I split my 1 week on Jeju Island between Jeju City and Seogwipo City. These are great cities to explore and work perfectly as a base to travel out to other attractions on the island.
I stayed at The Jade Hotel in Jeju City. It's a small but comfortable hotel in central Jeju City that is close to the traditional market, hiking routes, and coast. It features an open rooftop with bar, perfect for looking at the sunrise or sunset.
In Seogwipo I stayed at the Ocean Palace Hotel. This was a budget hotel and is an older building, but has been recently renovated to offer an apartment-like stay. The room was massive and included a kitchen and dining area, which was perfect for cooking and late night snacks.
These were both really nice hotels, with central locations and reasonable prices. I was close to the markets in both cities and the hotel in Seogwipo had incredible views of the coast.
Of course, these aren't the only options available. If you prefer to be closer to nature and want to experience beach life, I'd recommend staying in Hamdeok on the north coast or at the hotels in the Jungmun Saekdal Beach area (but these are more expensive).
---
Advice For Visiting Jeju Island In Winter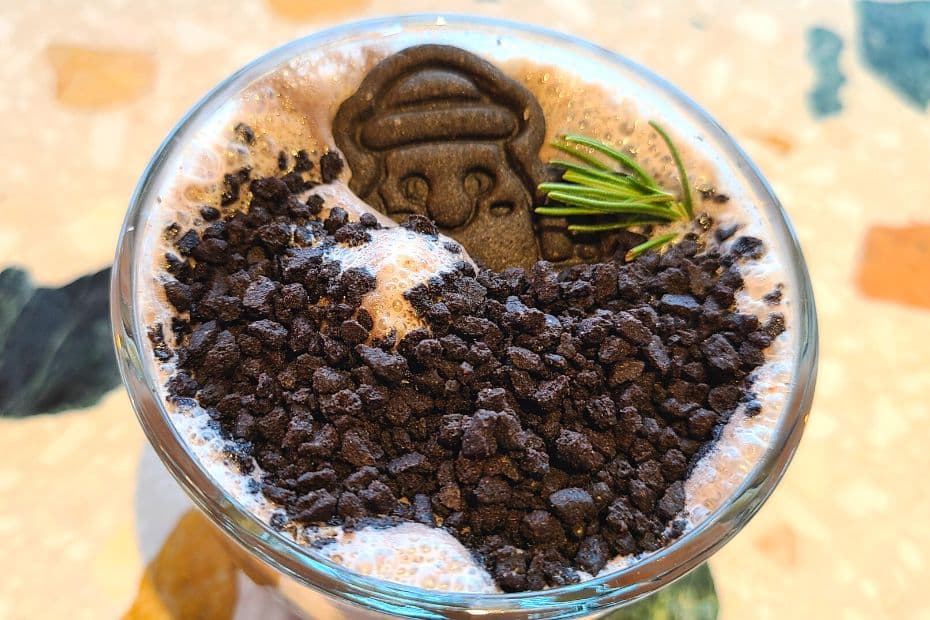 For those who want to spend 1 week on Jeju Island in winter, here's a few tips to help
1: Check the weather before and as you travel. Make sure you know what to expect, but be careful as the weather can change quickly.
2: Plan a flexible schedule. Sometimes rain will arrive when you'd planned to go to the beach. Try to include a few activities that are indoors and not weather-sensitive.
3: Learn how to read Korean city names. You don't need to master Korean, but knowing the location you want to go to will help a lot on public transport.
4: Jeju Island in winter can be both cold and hot. The temperatures ranged from a freezing cold blizzard on Hallasan to warm, sunny weather where I didn't need a jacket. Pack appropriately.
5: Take care of your skin. Winter in Korea is very dry and your skin needs care. Pack some hand cream and moisturiser.
6: Enjoy the seasonal delights. Jeju Island in winter is the best time to enjoy fresh citrus, especially red-hyang and hallabong.
7: Check the closing dates of attractions. Many places in Korea, such as museums and galleries, close on Mondays.
8: Use Naver or Kakao map apps to help you get around, but use Google Maps for restaurants and cafes. For some reason, Korean map apps only show me western food options, but Google covers them all.
If you're travelling to Korea in winter, you should definitely check out my guide to the most delicious Korean winter dishes. You'll find lots of inspiration for authentic, heart warming Korean meals and snacks you can try out across Jeju. Also, my article about the best places to see snow in Korea will give you lots more itinerary ideas for your winter travels in Korea.
Jeju Island has a visa-free entry system that isn't available on the mainland, so even if you would normally have to apply for a tourist visa for Korea, you can still travel to Jeju Island. This is great for people who are unable to apply for a Korean travel visa or get denied a Korean visa for whatever reason. Unfortunately, it doesn't allow access to the mainland.
---
1 Week On Jeju Island In Winter FAQs
Finally, here's a few FAQs about spending 1 week on Jeju Island in winter, in case the above information didn't cover enough for you.
How many days do you need on Jeju Island in winter?
1 week on Jeju Island in winter is a perfectly good amount of time to see many attractions on the island. 7 days will be enough time to see the two main cities – Jeju City and Seogwipo City – and visit some of the smaller islands, go trekking, visit the beach, and lots more.
Is 1 week on Jeju Island in winter enough time?
Yes. 1 week is plenty of time to spend on Jeju Island in winter. You may want to spend a longer time if you want to hike the Jeju Olle Trail course around the island, which takes up to 1 month to complete.
Does it snow on Jeju Island in winter?
Yes, it snows on Jeju Island in winter, especially on the slopes of Hallasan Mountain. There is usually snow at the peak and higher slopes of this mountain, but less in the cities and on the beaches.
Where should I stay for 1 week on Jeju Island?
Jeju City and Seogwipo City are both good places to stay for 1 week on Jeju Island, with time split between the two central hubs. They are good for getting around the island conveniently, have traditional markets to visit, and lots of good food options. For those who want a beach stay, try Hamdeok or Jungmun beaches.
What is there to do on Jeju Island in winter?
Some of the most popular winter activities on Jeju Island are hiking Hallasan Mountain, seeing the camellias at Camellia Hill, seeing the winter light festivals, watching the sunrise from Seongsan Ilchulbong peak on New Year's Day, and visiting indoor museums and attractions. There are many other activities that are open year-round that are just as good in winter as in other seasons.
How is the weather on Jeju Island in winter?
The weather on Jeju Island in winter is usually cold, above zero but sometimes going below zero. There can be snow, but generally the weather is dry, with a mix of cloudy and sunny days. Jeju Island is the southern-most point of South Korea and has a slightly warmer climate than the rest of Korea.
---
Liked This? Pin It For Others
If you enjoyed reading this article, then please share this with your friends on Pinterest.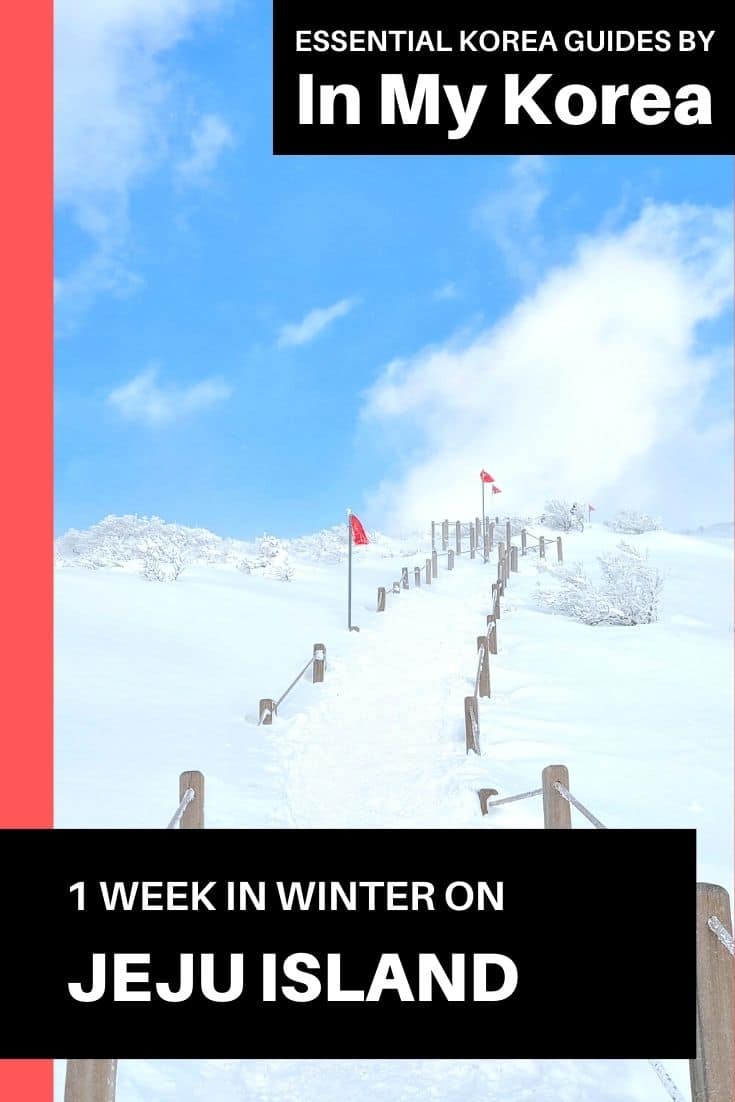 Related Articles