Want to know the best things to do in winter in Korea? What winter activities you can try in Korea and what winter festivals are on? Where you should visit in winter in Korea and what winter food you should try? Check out this essential guide to visiting Korea during winter.
Discover all of the best things to see, do, eat, and enjoy during winter in Korea this year. Try out ice fishing from a frozen river. Play in the snow, go hiking, or do winter sports in Korea's many mountains. Then sit back and relax with a bowl of hot, spicy Korean winter food.
This article will provide you with lots of essential information about what to wear and pack for your trip to Korea, special holidays during winter in Korea, and tips to help you get the most out of this cold season. Start planning your snowy winter trip to Korea right now.
Affiliate Disclaimer: This site contains affiliate links and I may earn commission for purchases made after clicking these links.
---
What's In This Winter in Korea Guide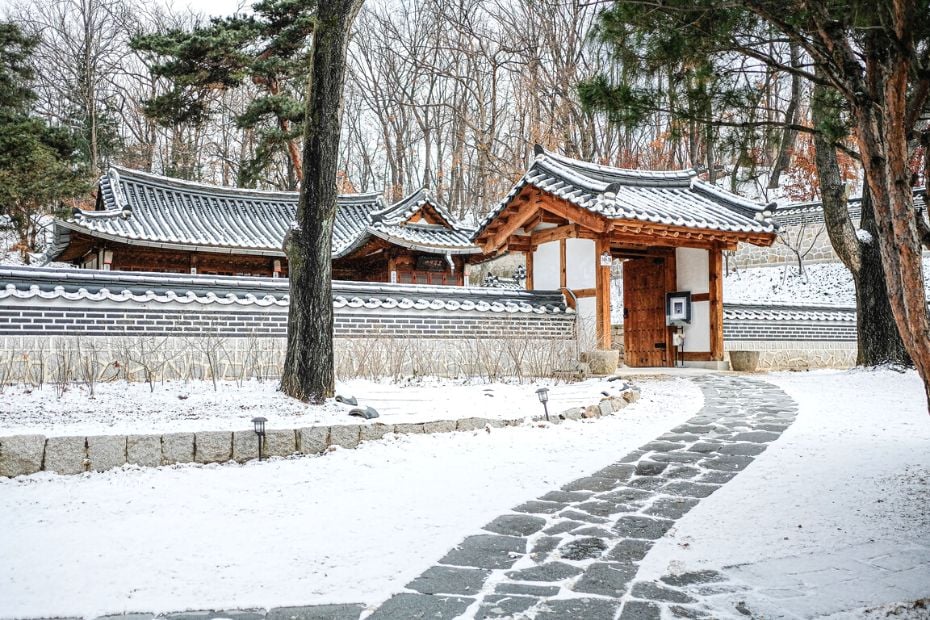 This guide to winter in Korea will tell you everything there is to know about what to do, see, and experience in Korea. Here's a brief overview of what you can find in each section:
Korean Winter Weather & Holidays: Find out about weather and public holidays during winter in Korea. A brief intro to get you ready to start planning your Korean winter journey.
Korean Winter Activities: The best winter activities to try in Korea. Get warm in a sauna, go ice skating, sample Korean coffee culture, try strawberry picking, and more.
Korean Ski Resorts & Winter Sports: Discover the best ski resorts in Korea, with slopes available for beginners or pros. Also open to those who just want to play in the snow.
Korean Winter Festivals: There's no shortage of winter festivals to check out in Korea, including festivals for ice fishing, ice sculptures, snowy fun, and winter illuminations.
Winter Sightseeing In Korea: Where should you visit during winter in Korea? This section will tell you all about the beautiful winter scenes and sights you can see across Korea.
Korean Winter Foods: Discover some of the best Korean street foods and hot meals that will fill you up and keep you warm this winter.
Winter Hiking In Korea: One of the most popular activities during winter in Korea is to go hiking in one of the thousands of mountains Korea has. Find out which ones to visit.
Korean Winter Survival Tips: Top tips for surviving winter, including what to wear, what to pack, and essentials you should bring to survive the cold, snowy weather in Korea.
The rest of this section will provide you with essential information you need to plan your trip to Korea, including what weather you'll face and Korean winter public holidays.
---
Korean Winter Weather 2023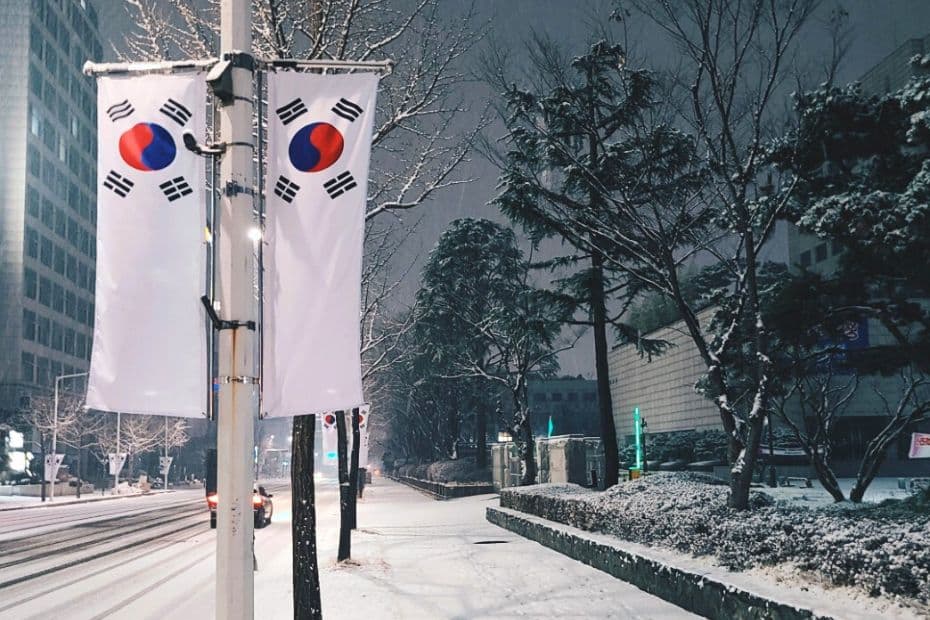 Here's a brief overview of Korea's winter weather. Please note, these figures apply to Seoul. Weather further south of Seoul, such as Jeju Island, can be different (i.e. warmer).
Temperature: Korean winters are cold and dry with short days. The coldest month is January, where temperatures in Seoul rarely get above freezing and can go as low as -20 Celsius at night. November and March aren't as cold as December to February, which have temperatures below zero most of the day, but these months can be cold enough for snow.
Clear Skies: Winter in Korea is sunny. Almost 50% of the days during the Korean winter are clear and sunny, making it a good time to travel in Korea as you've got a good chance to see blue skies without clouds. Only October has more sunshine than the winter months in Korea.
Rainfall: December to February are the driest months in Korea and there is around 10% chance of precipitation in Seoul during January (July has almost 50%). Precipitation includes both rain and snow, meaning an even lower chance to see rain during winter.
Snowfall: The chance to see snow in Seoul is highest during January, with December and February both having similar average snowfalls. Snowfall peaks early January in Seoul, but there can be heavier and longer snowfalls at higher elevations, such as the national parks.
Source: Weather Spark
---
Korean Public Holidays In Winter 2023-2024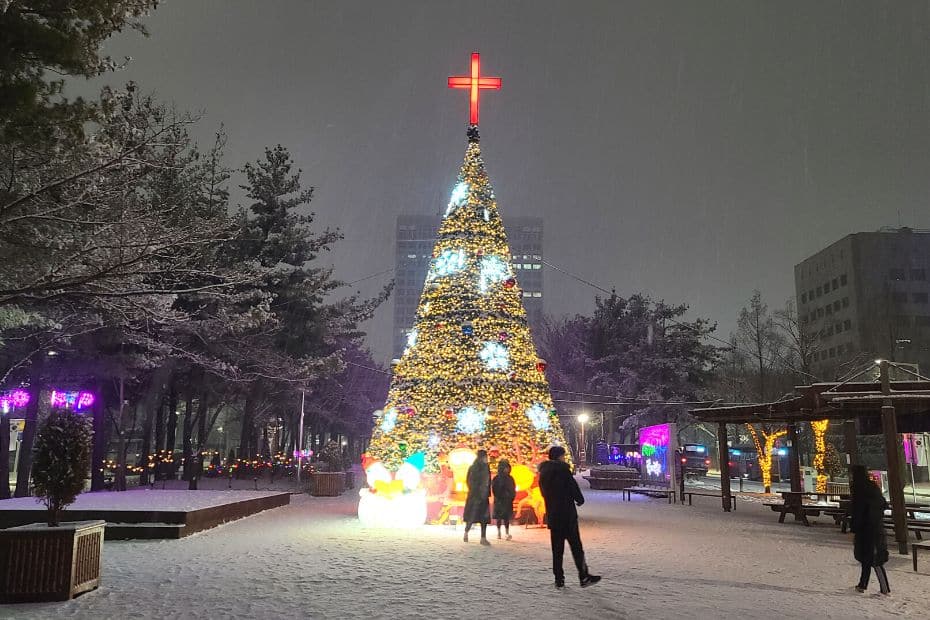 There are several holidays in Korea during winter – Christmas Day, New Year's Day, and Seollal (Korean Lunar New Year). These public holidays are important to consider when travelling to Korea as they can affect what's open and when public transport runs.
Christmas Day: Christmas Day (December 25th) is a public holiday in Korea, but the celebrations for this date are much smaller than you'd find in other Christian countries. In Korea, couples tend to go out together to enjoy a meal out for Christmas Day.
New Year's Day: New Year's Eve (December 31st) and New Year's Day (January 1st) are celebrated in Korea, even though the Lunar New Year is also celebrated. Koreans typically visit the east coast on New Year's Day to see the first sunrise of the new (solar) year.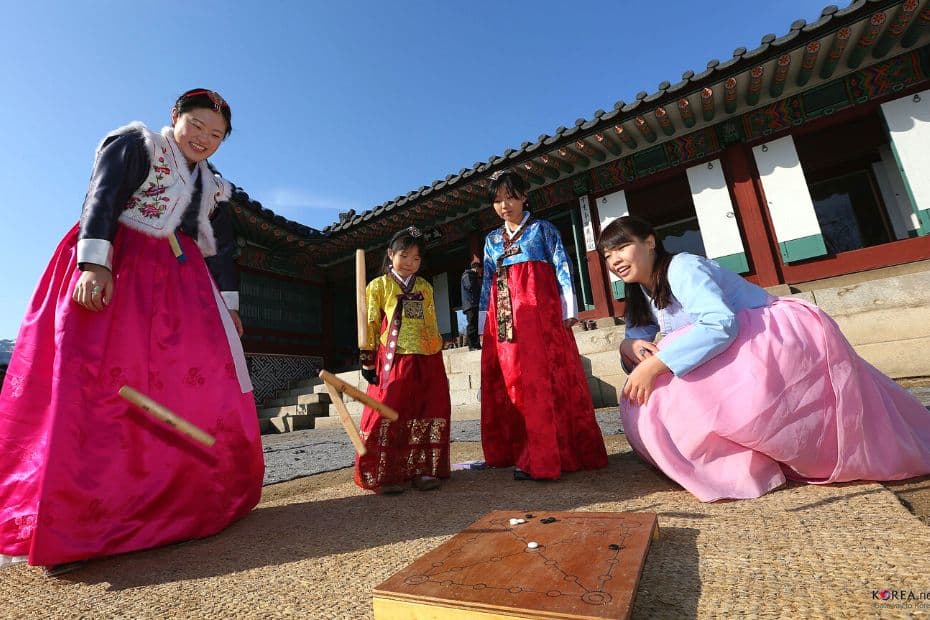 Seollal: Seollal, also known as Korean Lunar New Year, is one of the biggest public holidays in Korea. Lasting for 3 days, Koreans travel across the country, returning to their hometowns to spend time with their family and visit their ancestral graves to clean and look after them.
Because Seollal follows the lunar calendar, the actual dates change each year. Also, when the main date lands on a Sunday, there can be an additional day off. Below is a table of the Seollal dates for the next 4 years. Seollal 2023 is on a Sunday, so it will be a 4 day holiday.
Public Transport: Local buses in Korea run a reduced schedule on Sundays and public holidays. Travel in Korea during the Seollal holiday can be difficult as tickets are booked up for trains and buses as soon as they're available. Roads will also be very busy.
Tip: I recommend staying in Seoul or another big city during Seollal. You're more likely to find places that are still open and you can also enjoy free entry to Seoul's royal palaces. There are often cultural performances on during these holidays, too.
---
Winter Activities In Korea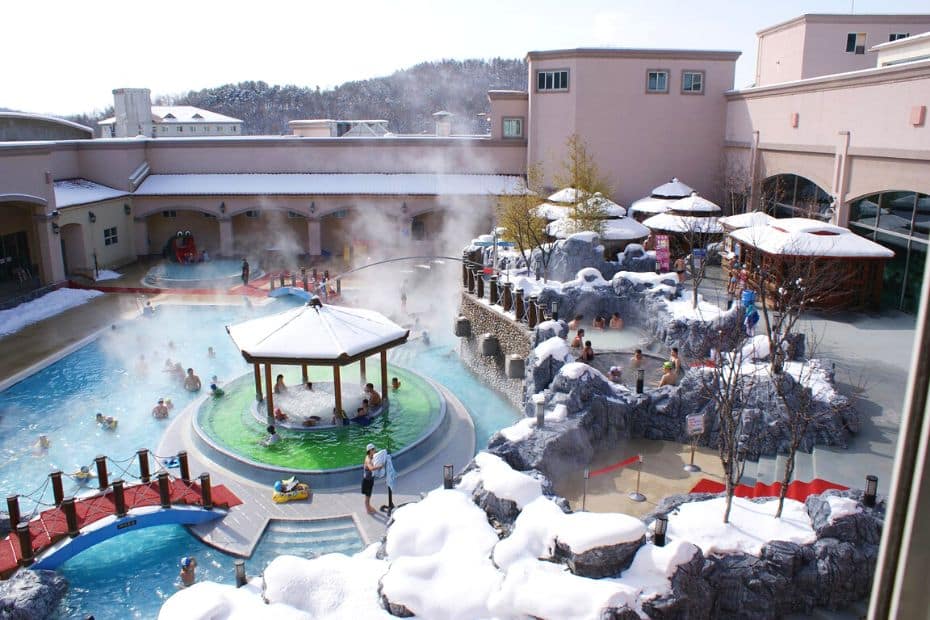 Not sure what to during winter in Korea? Want to know what Korean winter activities you can try when you travel? Here are some of the best winter activities in Korea that will give you a memorable journey, show you snowy sights, and keep you warm during the cold days. From skating to sitting in a hot sauna, there are many ways to enjoy the winter time in Korea.
---
Visit A Wintry Theme Park
Everland: Korea's biggest theme park has Christmas-themed parades and displays in November and December and a wintry decorations and illuminations from January.
Lotte World Adventure: This unique indoor theme park offers loads of rides and activities for when the weather is bad, but the best part is the outdoor Magic Island, which is packed with Disney-esque winter delights overlooking Seokchon Lake.
Lotte World Busan: The newly opened version of Lotte World Adventure for Korea's south coast features special winter events, such as the Winter Magic Forest Parade.
One Mount Snow Park: The One Mount Snow Park is an indoor snowy-themed play area with a variety of fun programs and winter activities, including a Santa Village, ice lake, ice caves, snow sledding, and more.
---
Warm Up At A Korean Sauna
Prefer to be outside in the cold Korean winter air while in a sauna? Then take a trip to the Onyang Hot Springs in Asan City, the oldest hot springs in Korea which have been used by locals for more than 600 years to take away the winter chills. Want luxurious pampering while in Seoul? Try out the O Hui and Whoo Spa for an indulgent spa care package.
---
Ice Skating In Seoul
If you want to try ice skating, here are some of the best ice skating rinks in Korea:
You don't need to worry about bringing your own equipment, you can rent it all at the skate rink. These places are suitable for families and first time skaters.
Please note: some of these ice skating rinks may be closed due to pandemic restrictions. The Seoul Plaza (City Hall) was confirmed to be opened from December 2022 onwards.
---
Han River Park Sledding
Address in Korean: 서울특별시 광진구 자양동, 서울특별시 서초구 잠원로 221-124
Opening Times: 9:00am – 5:00pm
Activity Fee: 6,000 KRW
---
Sample Delicious Korean Strawberries
Want to try strawberry picking in Korea? Why not book a day tour that includes strawberry picking as an extra to visiting another site? Here are a two tours that include this.
---
Experience Korean Coffee Culture
Besides coffee culture, you can also enjoy traditional Korean tea culture in Seoul and other places. Korean tea houses feature wooden floors and furniture, delicate and healthy teas, and a serene atmosphere to contemplate what Korean winter activities to enjoy next.
---
Take A Walk In The Snow
Not sure where to walk in Seoul? Check out these city walking trails in Seoul that you can enjoy in winter or any other time of year, all for free. It's really the best way to see a city.
Here are some videos showing what Seoul looks like when it snows.
---
---
Ski Resorts And Winter Sports 2023-2024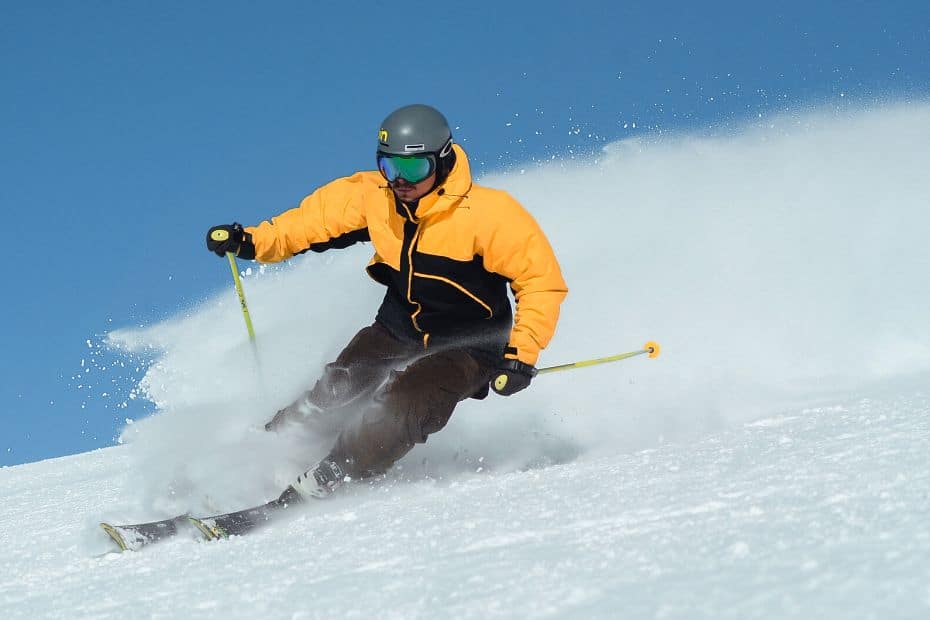 Fans of winter sports, or those who want to learn, will find plenty of places to ski and snowboard in Korea's many mountains. The majority of Korea's ski resorts are located between Seoul and the east coast in Gyeongi and Gangwon Provinces.
This is one of the most popular winter activities in Korea, so expect ski resorts to be busy on weekends. The weekdays can be quieter and provide a better ski or snowboard experience.
Ski Resorts In Korea 2023-2024
There are 14 major ski resorts in Korea that open between December and February or March each year. The opening times of these ski resorts vary depending on their location, the onset of winter, and their elevation.
The first ski resorts in Korea open in early December and can be found in the northern part of Korea and around Seoul. The last ski resort to open for the season is Eden Valley, which is much further south, close to Busan. This opens around mid to late December each year.
The full list of opening dates for Korean ski resorts this winter can be seen below.
There are several family-friendly ski resorts in Korea that provide not only good ski facilities, they also have a range of other winter activities for the whole family to enjoy. The best ski resorts for families are Jisan Forest, Elysian Gangchon, Yongpyong, and Vivaldi Park. These are also great places to experience snow in Korea.
Ski Resort Tours & Packages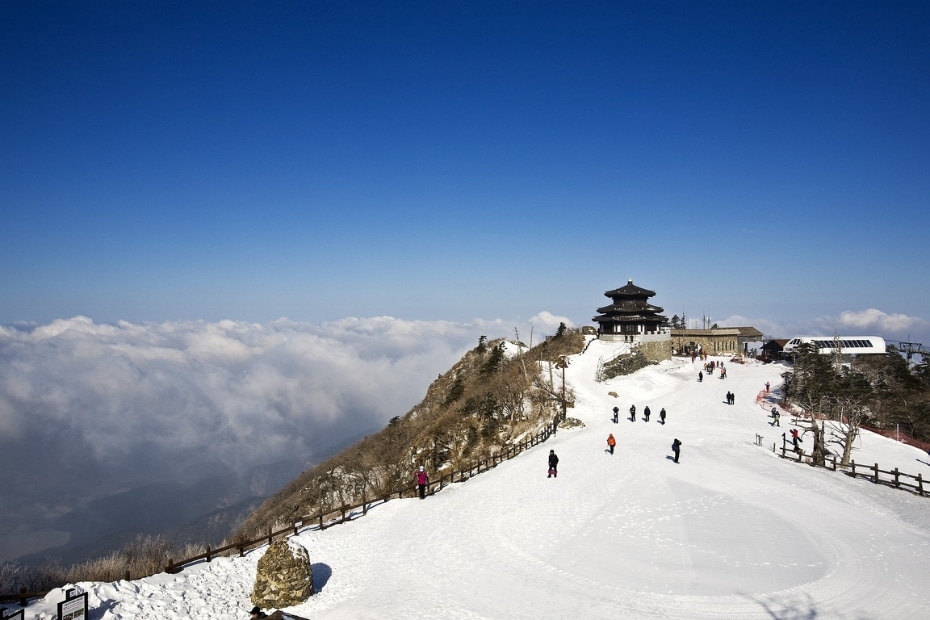 Driving is the most convenient way to get to Korea's ski resorts. If you rent a car in Korea, you can drive to the ski resorts in an hour or two from Seoul. Some ski resorts can also be accessed by a shuttle or tour bus from Seoul or nearby towns.
One of the easiest ways to get to a Korean ski resort without public transport or hired car, is to book a ski resort tour. There are many tour options available, from one-day trips to ski or play in the snow, to multi-day trips that include accommodation and equipment rental.
An overnight stay is a good option for those who want to experience a sunrise in the snowy peaks and typically comes with all the necessary parts of the trip included, such as transportation, ski rentals, and accommodation.
Below are some of the best ski resorts in Korea for winter snow sports and tour options for each. As these are located high up in the snowy mountains, with limited public access, tours are generally the best option to get to ski resorts.
Vivaldi Park Ski Resort
The most popular ski resort in Korea, with state of the art facilities and amazing courses. There are 12 slopes and 10 lifts here, with something suitable for any level, as well as Snowy Land – a family-fun play area to mess around in the snow.
Jisan Forest Ski Resort
Feauturing a range of slopes from beginner to advancd, Jisan Forest is a compact ski resort nestled in forested slopes that also has a snow sleigh park to play in and teaching area for people interested in learning to ski for the first time.
Alpensia Ski Resort
One of the main resorts used for the 2018 Winter Olympics, Alpensia Ski Resort offers a range of winter activities for levels of all ages. There are 6 courses for various skill levels.
Elysian Gangchon Ski Resort
The stunning Elysian Gangchon Ski Resort offers skiing, snowboard, and snow sledding. You can also hike around the area and see the beautiful snow-covered Korean nature.
Yongpyong Ski Resort
Another resort used for the 2018 Winter Olympics. This is a large ski resort that has 28 slopes to choose from. Very popular with ski and snowboarding enthusiasts.
Eden Valley
Looking to ski close to Busan? This ski resort on the slopes of Sinbulsan Mountain has 7 slopes for different levels and has a ski school for those looking to learn to ski or board.
There are plenty of ski tours and day trips to ski resorts available. If you want to check out a different ski resort or package, these companies have a wide range of ski tours for you.
---
Winter Festivals In Korea 2023-2024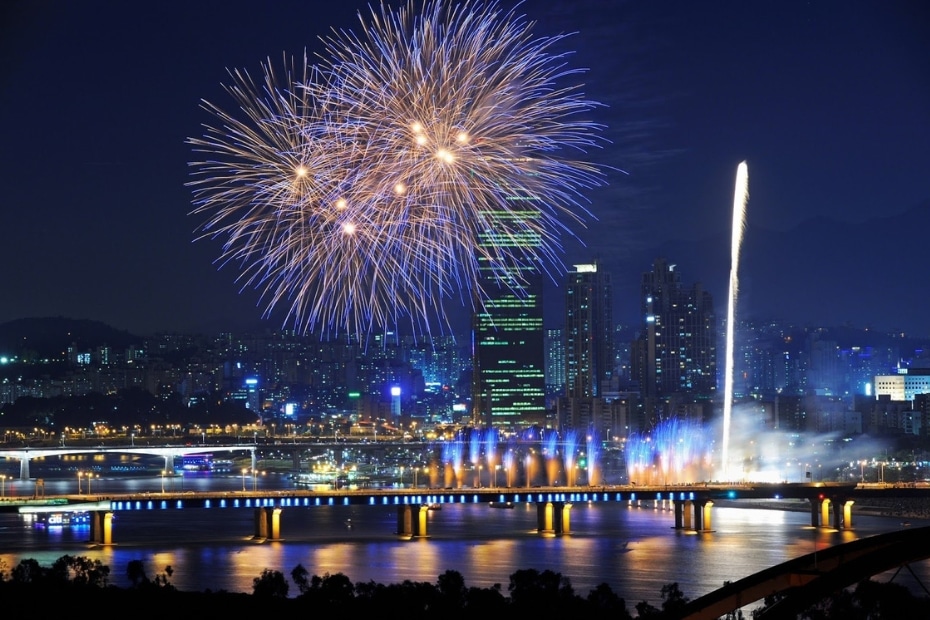 Korea is a country that has many wonderful festivals throughout the year and winter is no exception. Korea's winter festivals make use of the cold weather and dark days and showcase traditional Korean winter activities.
Discover sparkling illuminations and glowing lanterns, see icy sculptures and snowy landscapes, and try your hand at winter activities in Korea such as ice fishing, sledding, listening to temple bells ringing on New Year's Eve, and watching the first sunrise of the year.
Here are some of the different types of winter festivals you can experience in Korea, as well as some of the best of each type. For a more detailed list of what's on, check out my guide to the best Korean winter festivals.
---
Here are some of the most popular winter illumination festivals in Korea this winter.
Garden of Morning Calm Winter Illuminations 2023-2024
Start: December 9, 2023 (TBC)
End: March 19, 2024 (TBC)
Address in Korean: 경기도 가평군 상면 수목원로 432
Herb Island Light Festival 2023-2024
Start: December 1, 2023
End: March 31, 2024
Address in Korean: 경기도 포천시 신북면 청신로947번길 35
Jeju Light Garden 2023-2024
Open: All year round
Time: From 5pm
Address in Korean: 제주특별자치도 제주시 애월읍 평화로
Busan Christmas Tree Cultural Festival 2023-2024
Start: December 17, 2023 (TBC)
End: January 17, 2024 (TBC)
Address in Korean: 부산광역시 중구 남포동5가 2-6
---
Here are three of the biggest ice fishing festivals in Korea this winter.
Hwacheon Sancheoneo Ice Fishing Festival 2024
Start: January 7, 2024 (TBC)
End: January 29, 2024 (TBC)
Address in Korean: 강원도 화천군 화천읍 중리 196
Pyeongchang Trout Fishing Festival 2024
Start: December 30, 2023
End: January 29, 2024
Address in Korean: 강원도 평창군 진부면 경강로 3562
Inje Ice Fishing Festival 2024
Start: January 20, 2024 (TBC)
End: January 29, 2024 (TBC)
Address in Korean: 강원도 인제군 남면 부평리 555-2
---
Here are three of the most popular snow festivals in Korea this winter.
Chilgapsan Ice Fountain Festival 2024
Start: December 23, 2023 (TBC)
End: February 10, 2024 (TBC)
Address in Korean: 충청남도 청양군 정산면 천장호길 223-35
Taebaeksan Mountain Snow Festival 2024
Dates to be announced.
Should run mid-January to Feb 2024
Address in Korean: 강원도 태백시 천제단길 162 (소도동)
Daegwallyeong Snowflake Festival 2024
Dates to be announced.
Should run mid-January to Feb 2024
Address in Korean: 강원도 평창군 대관령면 대관령로 121
---
To celebrate New Year's Eve in Korea in the traditional way, head to Bosingak Pavilion in central Seoul to see watch the giant bell ring in 2024. For fireworks performances, these can be seen at Lotte World Tower, along the Han River by Yeouido Park, and near City Hall Station.
Most large cities in Korea will have some official and unofficial fireworks celebrations for New Year's Eve. It's common to see fireworks being launched at beaches, too.
You can watch the 2022 New Year's Eve fireworks at Lotte World Tower in the video below.
---
Here are the best New Year's Day festivals to see the first sunrise of the year in Korea.
Homigot New Year Sunrise Festival: Famous for being the easternmost point of Korea, therefore the first place to see the sunrise, this is the biggest sunrise festival in Korea. See the giant hand statue rising from the water and enjoy a range of festival stalls and activities.
Address in Korean: 경상북도 포항시 남구 호미곶면 해맞이로 136
Seongsan New Year Sunrise Festival: Located on Jeju Island's easternmost point, this sunrise spot has been a place of celebration since the 13th Century. This UNESCO World Heritage Site is certainly a unique place to watch the sun rise in the New Year
Address in Korean: 제주특별자치도 서귀포시 성산읍 성산리 78
Gyeongpo & Jeongdongjin Sunrise Festivals: These two sunrise festivals, located around Gangneung in the north-east, are both convenient festivals to witness if you're staying in Seoul. Party all night and watch the sunrise before enjoying festival food and events.
Address in Korean: 강원도 강릉시 안현동 산1
---
Winter Sightseeing In Korea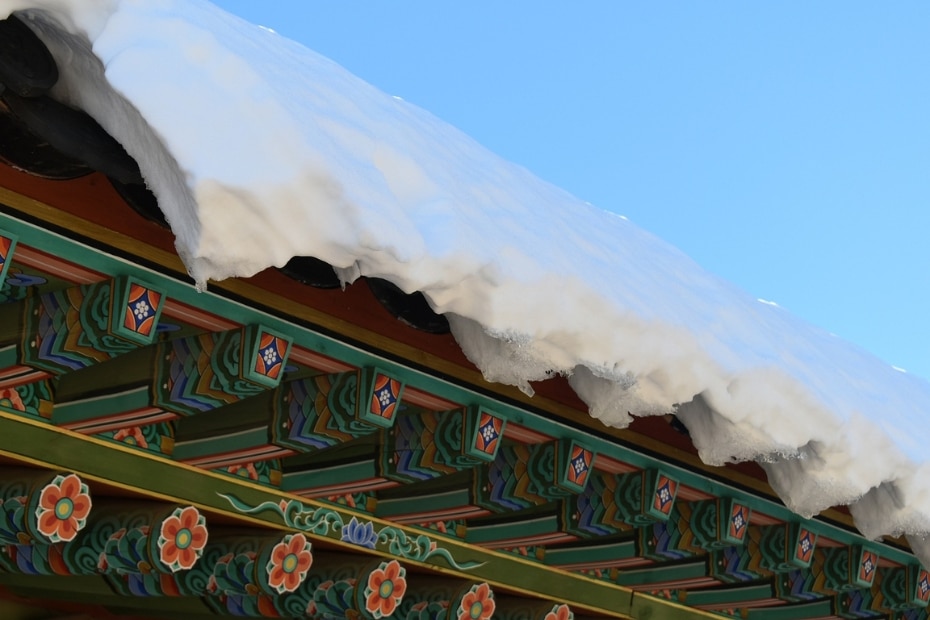 Winter in Korea is as good a time to go sightseeing as any other time of year. Actually, it might be even better than in summer as the winter weather is dry and there are more blue skies. If the snow falls in winter, it's even better and can look truly magical.
Unfortunately, many trees and plants die off during autumn and don't return until spring, which makes sightseeing in places of natural beauty less colourful. However, these places adapt to winter with light displays and other attractions that make up for the lack of nature.
What are the best places to go sightseeing in Korea during winter? There are plenty of places to see. These are popular places that you can visit all year round, with some additional features during winter that make them worth the trip.
---
Address in Korean: 서울특별시 종로구 사직로 161 (Gyeongbokgung Palace)
How to get there: Take the subway to Gyeongbokgung Palace Station and use exit 5. The other royal palaces are within 20-30 minutes of Gyeongbokgung Palace by foot.
---
Address in Korean: 경기도 가평군 상면 수목원로 432
How to get there: You can get to the Garden of Morning Calm from Seoul by train (from Cheongpyeong Station), by bus (Cheongpyeong Terminal), the Gapyeong City Tour Bus, or with a guided tour. Here's a guide to the Garden of Morning Calm transport options.
Tour Options: Tours to the Garden of Morning Calm from Seoul typically include a trip to Nami Island or other nearby attractions, such as Alpaca World, Petite France or the Gangchon Railbike. Tours available from Klook, Trip Advisor, and Trazy.
---
Address in Korean: 서울특별시 종로구 우정국로 55 (Jogyesa Temple)
How to get there: Jogyesa Temple in Seoul is close to Insadong Art Street and Gyeongbokgung Palace. Take the subway to Anguk Station and use exit 6. Follow the main road and take the first left. You'll see the temple there.
---
Address in Korean: 서울특별시 송파구 올림픽로 300
How to get there: Take the subway to Jamsil Station. The Lotte World Tower can be accessed from the subway station. Follow the signs to get directly into the tower.
---
Address in Korean: 강원도 인제군 인제읍 원대리 581
How to get there: Take the intercity bus from Dong-Seoul Bus Terminal to Inje Intercity Bus Terminal. Transfer to a local bus or take a taxi (20,000 KRW). I recommend taking a taxi as there are only 3 buses per day stopping at the forest.
---
Address in Korean: 강원도 평창군 대관령면 대관령마루길 483-32
How to get there: Take an intercity bus from Dong-Seoul Bus Terminal to Hoenggye Bus Terminal. Take the red shuttle bus going to the farm or take a taxi (10,000 KRW).
---
Address in Korean: 부산광역시 사하구 감내1로 200
How to get there: From Busan Station, take a subway or bus to Jagalchi Market Station and then transfer to green minibus 1-1, 2, or 2-2. This will stop outside the entrance to Gamcheon Culture Village.
Tour Options: Day tours of Busan will take you to the Gamcheon Culture Village and other hot spots in Busan all in one day. This is useful as many of Busan's best sights are spread out across the city and can take a long time to see by bus or train.
---
How to get there: You can access Jeju from airports across Korea, including Gimpo Airport in Seoul. Check Skyscanner for the best prices. Flights last about 30-40 minutes.
---
Korean Winter Foods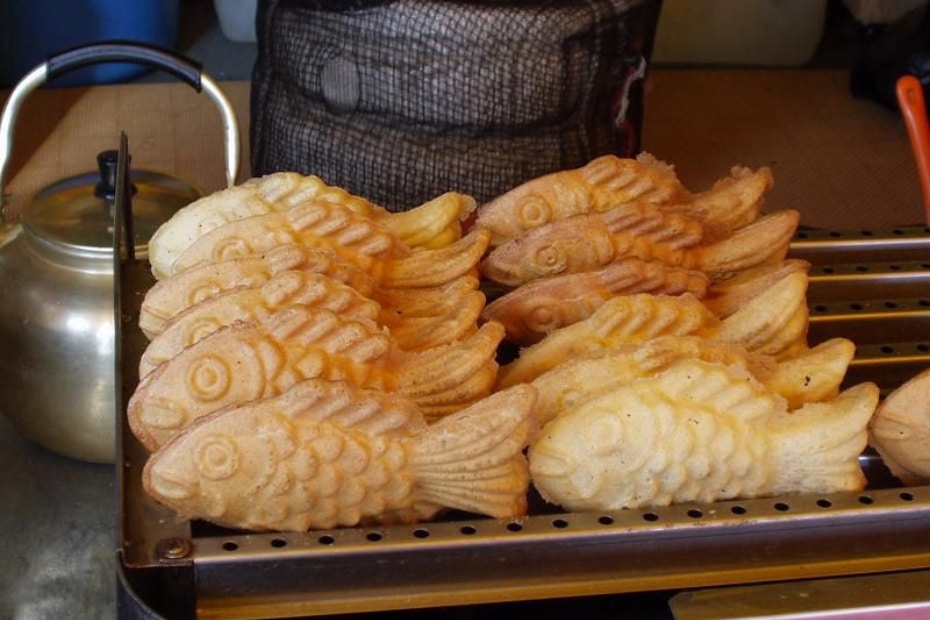 What should you eat in Korea during winter? What's the best Korean winter dishes to try in Seoul? There are loads of incredible Korean winter foods that will warm you up and give you energy for a busy day of winter sightseeing and activities.
Korean winter foods can be categorised as street foods, little bites that you can grab on street corners, and winter dishes, big broths and meals that are shared together on a cold day. There are a wide range of both for you to try this winter.
Korean winter street food tends to be sweet or spicy and a guilty snack while you're outside. Winter meals range from healthy hot dishes, to bubbling pans full of delicious goodies. Here are 5 of the best Korean winter dishes you can eat when it's cold outside.
---
Name in Korean: 호떡
Where to try in Seoul: Visit Hongdae Seoul Hotteok near Ahyeon Station for some of Seoul's best hotteok, which comes in the classic sweet variety, as well as heart-shaped, or even served with ice cream.
Address in Korean: 서울특별시 마포구 굴레방로7길 20
You can see how the hotteok at Hongdae Seoul Hotteok are made in this video
---
Name in Korean: 붕어빵
Where to try in Seoul: Visit Chonggakne Bungeoppang in Gwangjang Market near Jongno 5-ga Station to see a 'sacred place for bungeo-ppang'. There are 4 varieties available – red bean with walnuts, custard cream, sweet potato and pizza.
Address in Korean: 서울특별시 종로구 창경궁로 88
---
Name in Korean: 떡볶이
Where to try in Seoul: Head to Mukshidonna in Samcheong near Bukchon Hanok Village to enjoy tteok-bokki as a meal from a big metal pot full of delicious red treats cooked at your table. Make sure you come here hungry as you'll be full up afterwards.
Address in Korean: 서울특별시 종로구 율곡로3길 74-7
---
Name in Korean: 김치 찌개
Where to try in Seoul: One of the highest rated kimchi-jjigae restaurants in Seoul is Eunjujeong (은주정) near Bangsan Market at Euljiro 4-ga Station. They specialise in kimchi-jjigae and have perfected their own recipe. Visit early for lunch as it's usually busy.
Address in Korean: 서울특별시 중구 창경궁로8길 32
---
Name in Korean: 돌솥 비빔밥)
Where to try in Seoul: Jeonju is home to the best bibimbap in Korea, so it's not surprising one of the best places to get it in Seoul is Jeonju Yuhalmeoni Bibimbap near City Hall Station. Sample the smoking-hot stone bowl and try all of the various ingredients with it.
Address in Korean: 서울특별시 중구 북창동 12-2
---
Winter Hiking In Korea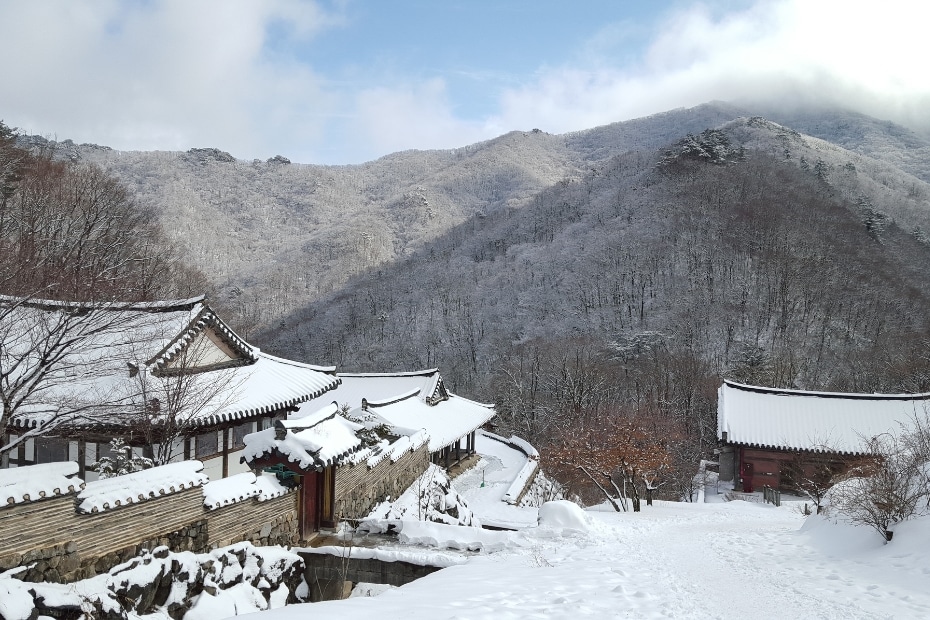 One of the most popular winter activities in Korea is hiking in Korea's national parks. More than 70% of Korea is mountainous, meaning there's always a peak to be climbed close to wherever you are staying. Inside the borders of Seoul is Bukhansan National Park, a great place for a day trip to go winter hiking from Korea's capital. I recommend hiking to Baegundae Peak for the best views of snowy Seoul.
The best national parks for snow hiking in South Korea are the tallest mountains as these see more snowfall and the snow on top stays for longer. The three highest mountain ranges in South Korea are Hallasan on Jeju Island, Jirisan, and Seoraksan. There are also other national parks that have unique features that make them great for snow hiking.
Here are 5 of the best national parks for winter hiking in Korea.
---
Address in Korean: 제주특별자치도 제주시 1100로 2070-61
How to get there: To get to the Gwaneumsa Course start point, take bus 281 from Jeju Intercity Bus Terminal (heading to Seogwipo) for 25 mins and get off at Jeju University. Then, take the bus 475 for 15 minutes. Get off at the entrance of the Gwaneumsa Trail.
---
Address in Korean: 전라북도 무주군 설천면 구천동1로
How to get there: Take a bus to Gucheon-dong bus stop from Daejeon and follow the hiking trail to the peak. Free shuttle buses run from the Muju Deogyusan ski resort to Muju. You can get to other cities from Muju Intercity Bus Terminal.
---
Address in Korean: 강원도 속초시 설악산로 833 KR
How to get there: There are tours from Seoul that will take you directly to the main entrance of the national park. To get there by public transport from Seoul, take an intercity bus to Sokcho, then change to local bus 7 or 7-1 to the park entrance.
---
Address in Korean: 경상남도 하동군 화개면 대성리
How to get there: Jirisan National Park is Korea's largest national park and has many entrances and trails. Take an intercity bus to nearby towns, such as Namwon, Gurye, or Hadong, then transfer to local buses to reach the various park entrances.
Staying at Jirisan National Park: If you want to book an overnight shelter at Jirisan or other parks, use the KNPS reservation site. There are several guesthouses and hotels in Jirisan, too, which are great bases for overnight hiking in winter.
---
Address in Korean: 충청북도 단양군 단양읍
How to get there: Sobaeksan is not an easy park to reach as it's not close to any major cities. One option to get to Sobaeksan is to take a train to Jecheon or Yeongju, then take a train to Huibangsa Station and taxi to the park entrance.
Want to see how beautiful winter hiking in Korea can be? Check out this video of a snowy hike through Sobaeksan during winter.
---
Winter Hiking Essentials
Want to go hiking in Korea during winter safely? Here are a few essentials that you'll need to have a safe and enjoyable trip to Korea's snowy mountain peaks. You can bring these items with you or buy them when in Korea.
Hiking Boots: A sturdy pair of hiking boots are a must for winter hiking in Korea. You will be crossing rocky, snowy, and icy terrain and you can sprain your ankle or slip over easily if you wear the wrong shoes. Also, hiking boots are usually waterproof and will keep your feet warm.
Hiking Socks: Woollen hiking socks are good, but a couple of pairs of regular socks will do, too. These will stop your boots slipping and also stop your toes from getting too cold.
Thermal Inner Wear: If it's windy, the cold will seep into your legs and arms very easily. Thermal inner wear (t-shirt and leggings) will keep your body warm and protected. Not essential, but very useful even when walking outside at night.
Wind-resistant Hiking Jacket: You can wear as many fleeces, t-shirts, or jumpers as you need, but a good jacket is the key to staying warm and safe. Ideally water and wind-resistant, a hiking jacket will keep you warm without being too heavy.
Hat, Gloves, and Neck-warmer: I wouldn't travel in winter without these anyway, but they're essential while hiking in winter. The temperature will be below zero and you should cover up as much as possible.
Hiking Poles: These adjustable hiking sticks will give you extra balance and help you get up and down rocky paths more easily. They're also really useful for checking how deep the snow is. Not essential (I don't use them), but definitely useful.
Crampons (Ice Cleats): Crampons are metal spikes that go on the bottom of your shoes and stop you falling over on ice or snow. You basically can't hike in winter without them. These are called aijen (아이젠) in Korean.
Heat Packs: Heat packs either stick to your body/in your shoes, or go in your pocket to keep your hands warm. If you're not used to the cold weather, I recommend both.
Food & Water: There aren't many places to buy food or water after the park entrances, so make sure you stock up before hiking. Bring food for lunch, snacks, and at least 1 litre of water. I recommend a bottle of Powerade, it really helps when hiking.
---
How To Survive Korean Winter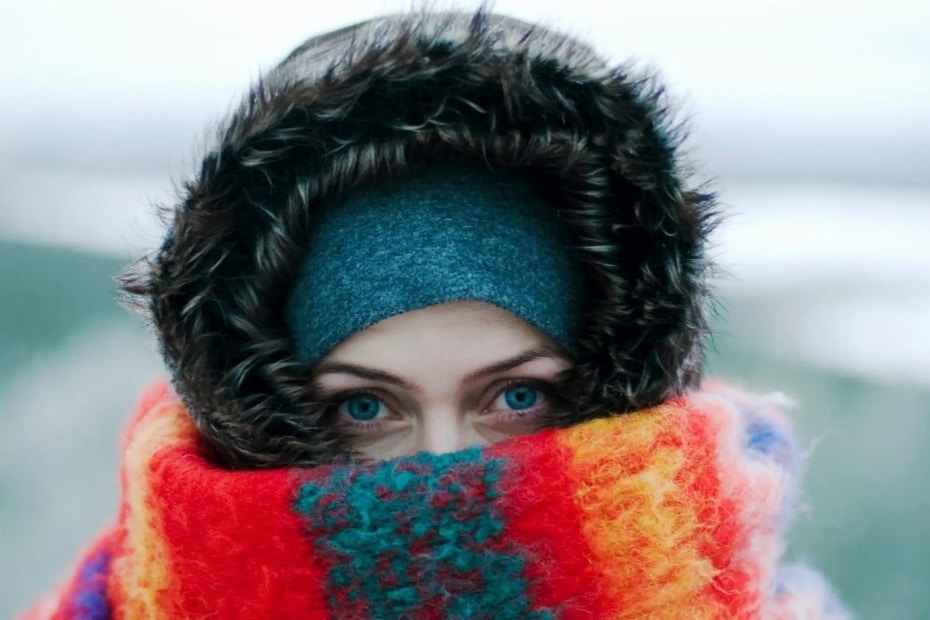 Winter in Korea is dry and cold and for travellers not used to such extreme weather, visiting Korea in winter can be a shock. Fortunately, there are some easy ways to prepare for the worst of the winter weather to keep you warm and safe.
The main things to be aware of are wearing the right clothes and bringing sun and skin care. I'll explain these two issues in more detail in the next section. For now, here are a few of my best Korean winter survival tips, built up from years of living in Korea and enduring the cold.
Drink more water: The cold weather makes you less thirsty and encourages you to eat more salty hot foods. Combined, these can lead to dehydration and a day in bed, which is not fun (trust me!). Drink lots of water, especially if you're hiking.
Watch out for ice: If it snowed or rained recently, pavements, roads and walkways can be slippery. If you're hiking, definitely bring crampons. It's easy to slip and hurt yourself.
Use heat packs: Grab a pocket warmer or heat pack and keep them in your bag in your pocket to warm your hands up when outside. Your fingers can go numb very quickly.
Be prepared to sweat on buses: Korean buses are notoriously hot during winter. Heating is usually turned up to max and if you're wearing winter clothing, be prepared to sweat a lot.
Bring a tumbler: If you're going to be out walking and want to keep your drinks hot and fresh, and not add more pollution to the world, bring a tumbler or buy one. Starbucks has tumblers with cool Korean designs.
---
What To Wear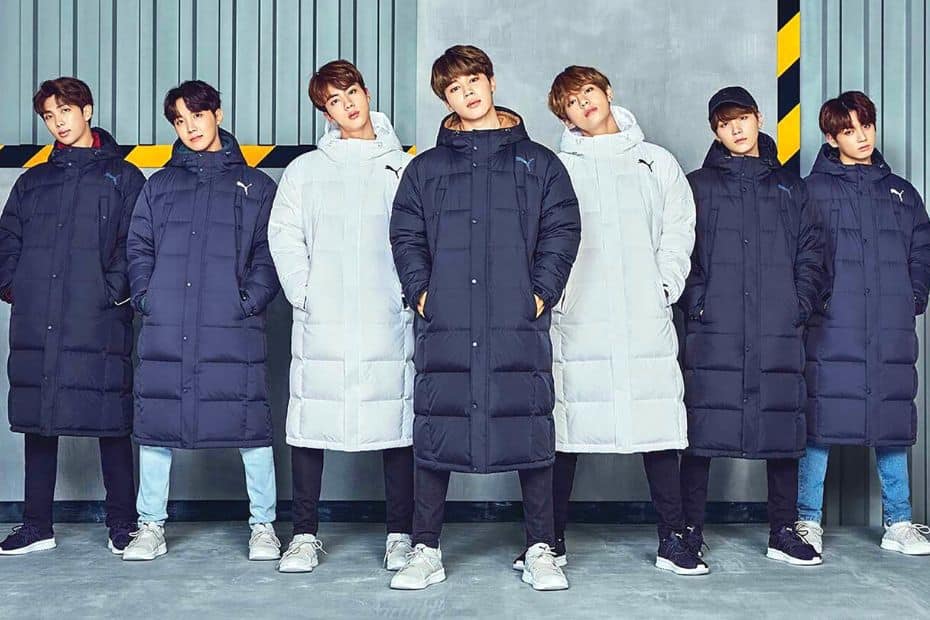 Winter in Korea is cold and you should definitely pack clothes that will keep you warm and protected. Hats, gloves, and a scarf will help keep you insulated and a thick jacket is a must for January and February, as well as something to keep your arms and legs warm.
Many Koreans wear padded down jackets with lighter clothes underneath. These keep you really warm and can be easily removed when you move inside. Fleeces and thermal layers can help, too. Uniqlo's heat-tech range is a good example of winter-ready clothing.
If you plan to go hiking, bring some appropriate hiking boots that can handle snow, such as these North Face hiking boots (I use a similar pair). These are great even if you don't plan to go hiking as they're comfortable for walking around all day and will keep your feet dry.
Travelling from a country without many winter clothes or forgot to pack some winter essentials? Don't worry. There are plenty of places to buy winter clothes in Korea, including Uniqlo, hiking stores, department stores, shopping centres, and traditional markets.
---
What To Pack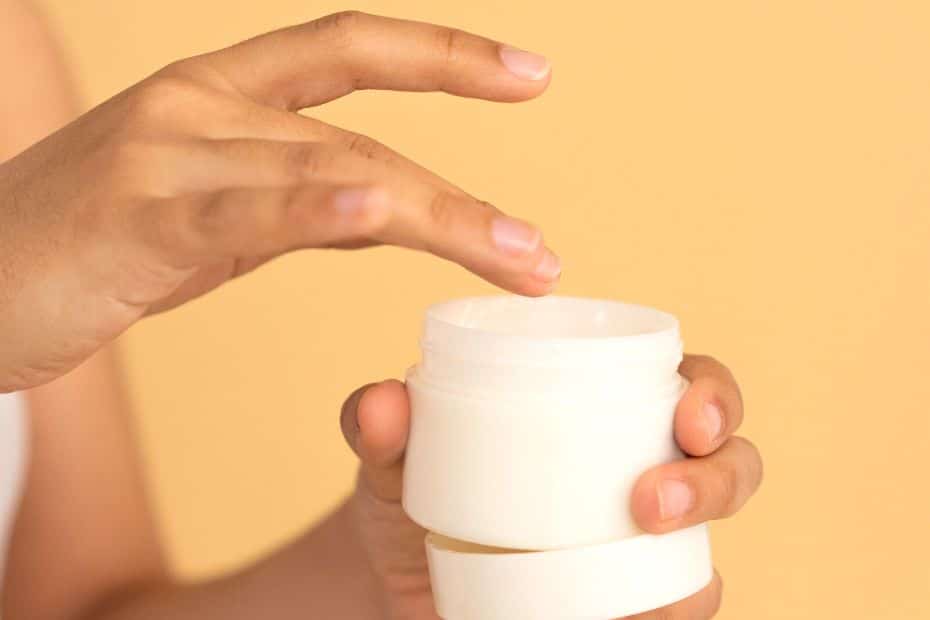 Besides warm winter clothes, here are a few more essential items to pack for your trip to Korea. Again, these items can be bought in Korea, but if you prefer certain brands or have allergies, it might be best to bring your own, especially for skin care.
Sun Care: It's easy to forget about sun protection during winter as you don't feel hot, but it's still important. Korean winters are sunny and you'll need sun cream and sunglasses with you. Sunglasses are essential if you're out hiking in the snow or outside a lot. The sun reflects strongly from white snow and can be blinding.
Skin Care: Winter in Korea is very dry and your skin will dry out quickly. I find that hotels lack moisture and they get really dry at night. Applying hand and face moisturiser daily will stop your skin drying out. I use Physiogel Daily Moisture Therapy, it's thick and good for sensitive skin. Lip balm is also recommended, but you can pick that up in Korea easily.
Heat: Your hands can get cold in winter, even with gloves on. I recommend bringing hand warmers for your pockets and feet. This is useful if you normally get cold fingers and toes during winter. Thermal under layers are also useful for keeping you warm during cold days.
---
Visiting Korea In Other Seasons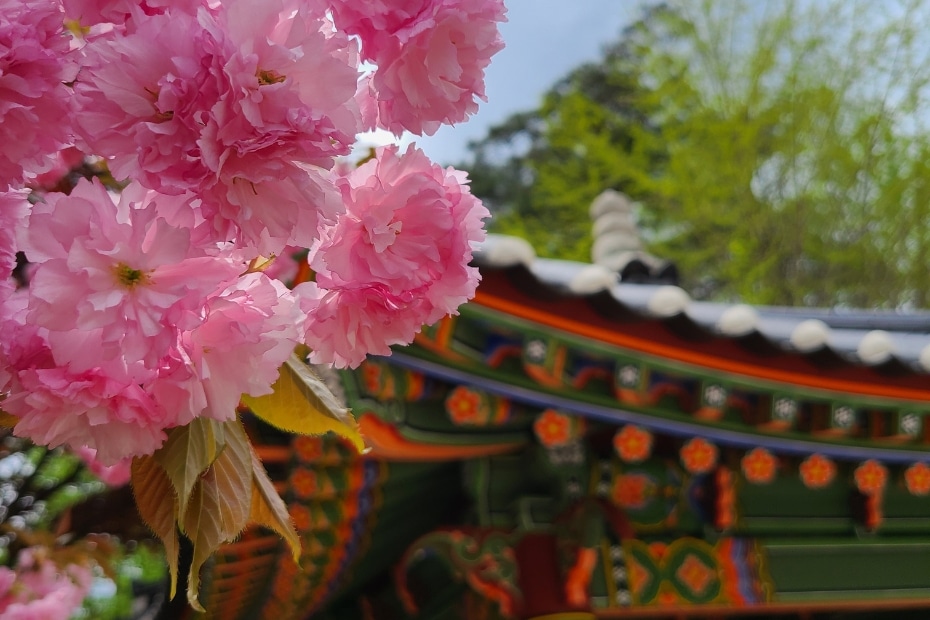 Korea is an amazing country to visit any time of year and undoubtedly has four very distinct seasons with lots of other activities, sights, foods, and festivals waiting for you in each one. If you plan to travel at any other time of year, here are some of the things you can expect.
Spring in Korea is a time for Korean cherry blossoms and Korean spring festivals that celebrate the return of nature. The weather is warm, making it one of the best times to visit Korea. Visit the mountains in spring for good hiking and to see the celebrations for Buddha's Birthday.
Summer in Korea is really hot, making it perfect for indulging in sweet Korean summer dishes. There are lots of fun summer activities to enjoy, such as water sports, camping, and beach trips. It's also wet, so these indoor activities in Seoul will help you plan for the worst.
Autumn in Korea is all about the incredible Korean autumn foliage, where you can see golden gingko leaves and multi-coloured maple leaves turning from green to gold and red. There are also loads of harvest and cultural festivals to enjoy and amazing weather.
If you want details about what to see, do, eat, and discover each month of the year, check out this guide to Korea's seasons, which includes month-by-month and season-by-season guides. For information about festivals in Korea, read my guide to Korean festivals.
---
---
Winter In Korea FAQs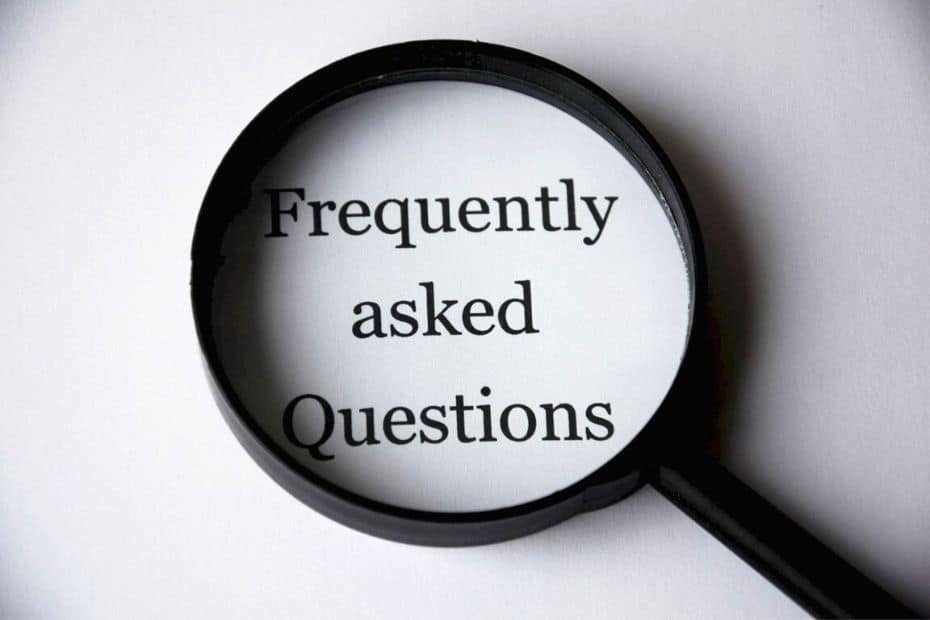 Finally, here's a few FAQs about winter in Korea, in case the above information didn't cover enough for you.
---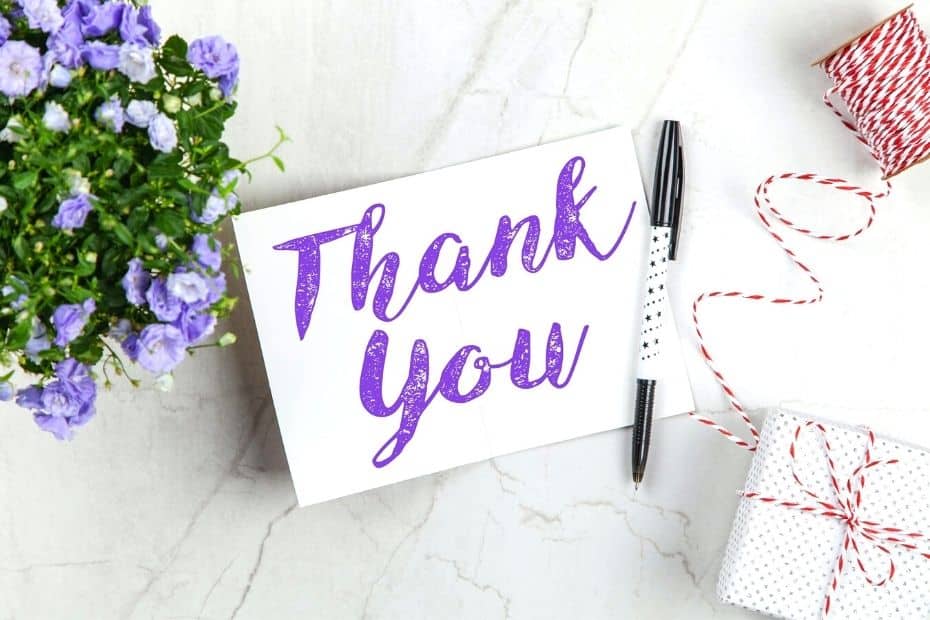 Share Your Thoughts
If you enjoyed reading this article, or if you have any thoughts about it that you want to share, please feel free to leave a message in the comments below. I'd love to hear your feedback about this article and the subject.
Thanks for reading. If you want to help me to create more great content in the future, why not buy me a coffee? A strong coffee helps me write more.
---
---
Liked This? Pin It For Others
If you enjoyed reading this article, then please share this with your friends on Pinterest.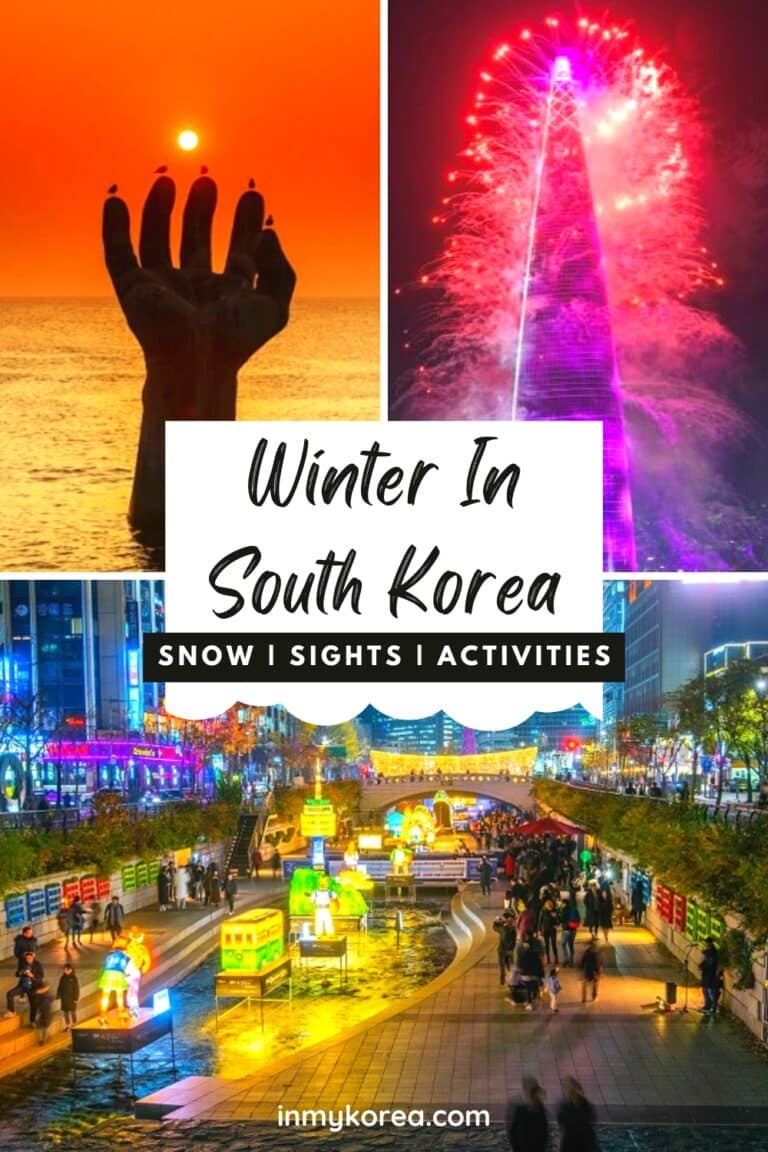 ---
Related Articles